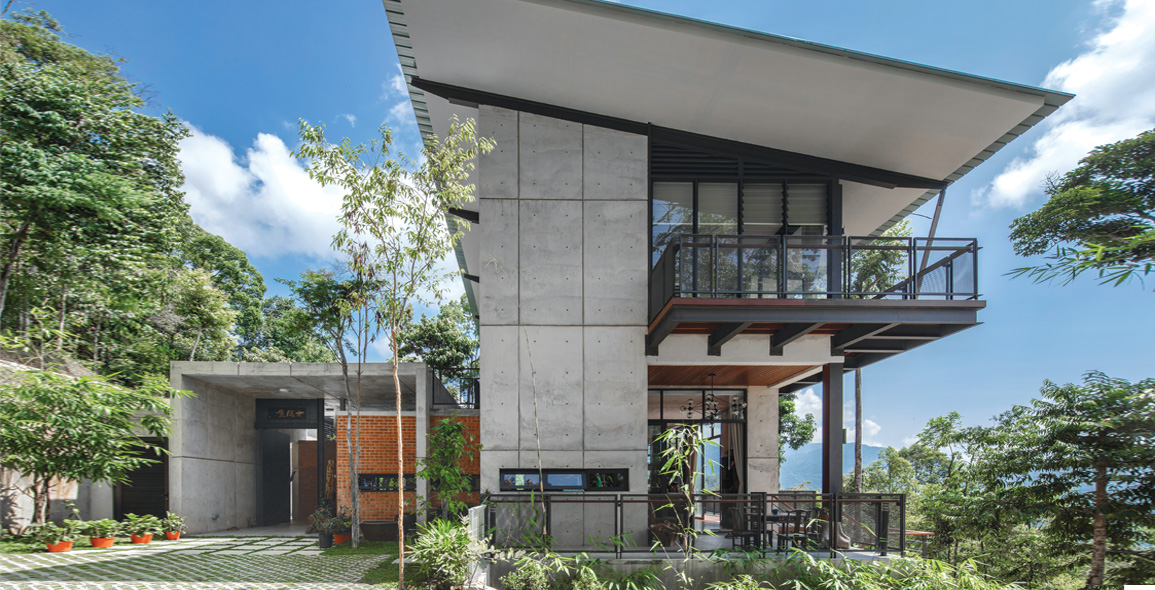 The family home, private workspace and art gallery that is Canvas Hill Residence was completed in mid-2019, a project three-and-a-half years in the making.
Its name, a combination of a painter's medium and the sloping Janda Baik site, reflects the spirit of the homeowner – a renowned local artist – that on many levels intuits its use and genius loci within a modern yet tradition-infused architectural proposition.
LIGHTNESS AND DRAMA
The site's naturally flat crest atop a 7m-high knoll proffered a datum that architect Choo Gim Wah would leverage on.
"The design I envisioned was a courtyard by the slope, framed by two pavilions. It had to be direct, bold, strong. Yet, it also needed to be light.
"So we thought of the traditional Chinese courtyard residence, or siheyuan, but with three sides where an infinity pool forms the enclosing fourth side," Choo shares of the design's origins.
The siheyuan, seen through the house's yueliangmen or moon gate entrance, is ostensibly defined by the residence's pavilions that frame the picturesque horizon beyond.
Of the two, the main dwelling-cum-art-spaces is the larger edifice; layered with cantilevered decks and flying roof, the three-storey pavilion manages to effortlessly project off the sloping terrain.
The second more diminutive guest pavilion, though visibly grounded, retains a similar language with its clever play of planes.
The scheme in totality is overtly linear, but is skilfully manipulated to elicit the necessary lightness and dramatic effect desired for such a prominent site.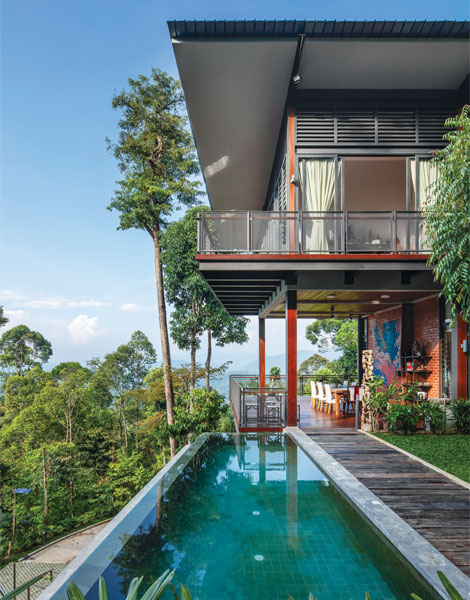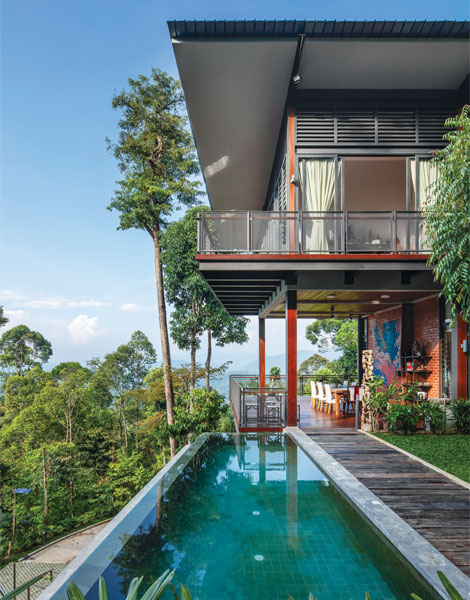 To read the rest of the story, purchase and download a digital copy of d+a's Issue 117: August-October 2020 from Magzter.
Photography:
Lawrence Choo