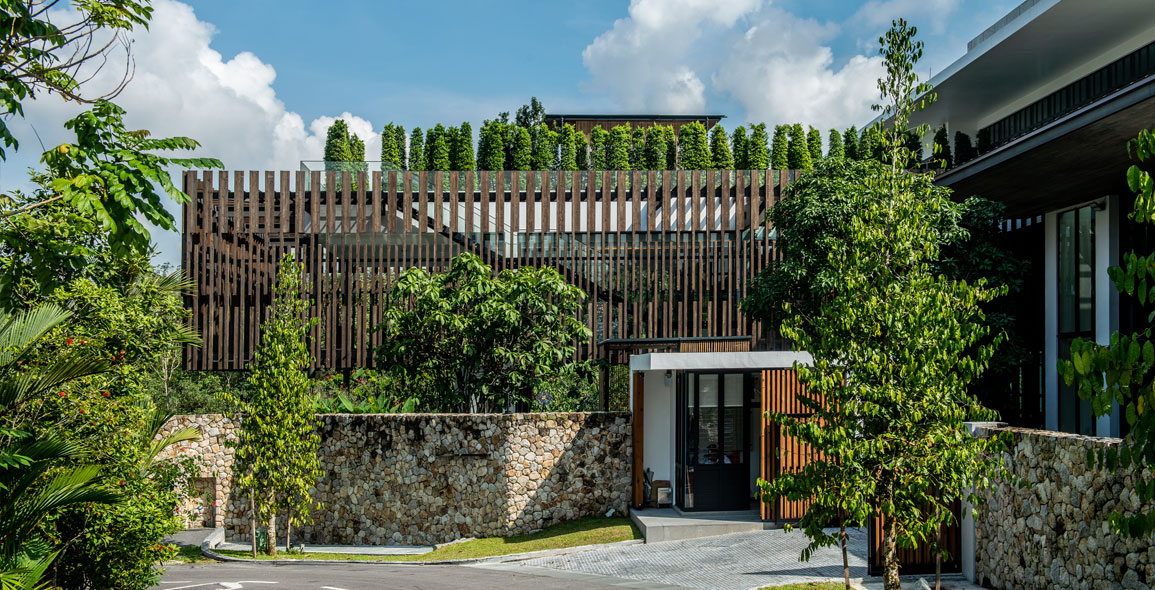 Amid tree-lined fairways and putting greens, the circuitous residential enclaves of Tropicana Golf & Country Resort are eclectic collections that appear more hodgepodge than à la mode.
The endless roof-tile, tinted-window and wall-paint combinations of these bungalows and mansions – glaringly obvious thanks to capacious built-up areas – exude affluence howsoever mundane.
House68, the resort's latest entrant, cuts through that banality with razor sharp design and poised acuity. No wallpaper kitsch here.
The Three Pavilions
Getting to the finish line, which included a change of site, was an endeavour as Chan Mun Inn, director and architect at Design Collective Architects (DCA), relates.
"We've been working for the owner for over 10 years, and this particular house itself, five to six. The owner, who's a developer, had his own builder, and took his time in making sure everything was just right," shares Chan.
Judging by the end product, it was time well spent; spread over 3,488m2 of land, the three-storey abode is a composition of planes of materials and bespoke parts consolidated into three distinct pavilions, giving the residence a touch of five-star resort aesthetic.
"We envisioned these little boxes, connected by outdoor corridors, with a DNA of open-concept plans and cross-ventilated spaces, where you can open two sides and literally have an indoor-outdoor experience," Chan explains of the house, using its entertainment pavilion as an example.
The double-height structure of steel and glass is undoubtedly the centrepiece, one greatly enhanced by the inclusion of a vertical screen of Finnish glue-laminated pine.
The glulam sections' size, girth and richness clearly distinguishes them from the everyday faux-timber aluminium louvres, yet similarly functions as a shield that protects the internal glazing.
Chan points out, "This (entertainment pavilion) being the most prominent space, where the owner entertains his guests, can't afford to be hot or glaring under the afternoon sun, so we decided to use this screen. It's extended as well to become a verandah that creates the semi-indoor space we wanted."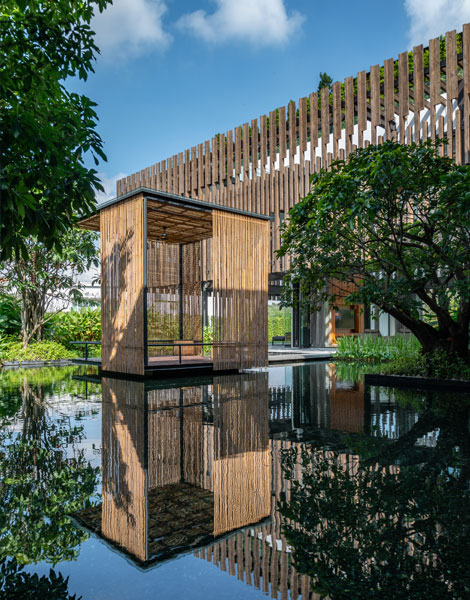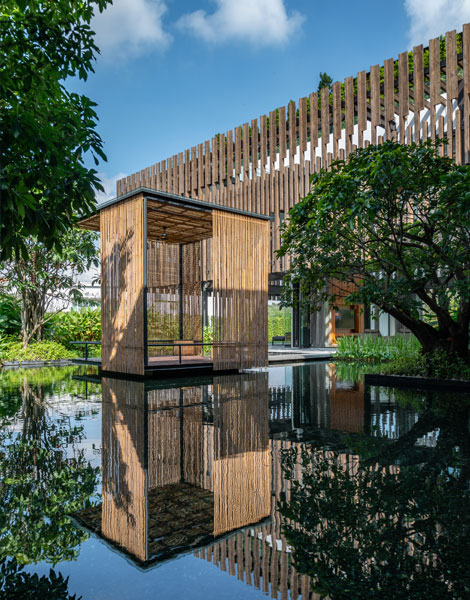 To read the rest of the story, purchase and download a digital copy of d+a's Issue 114: February/March 2020 from Magzter.
Photography:
CreativeClicks Photography