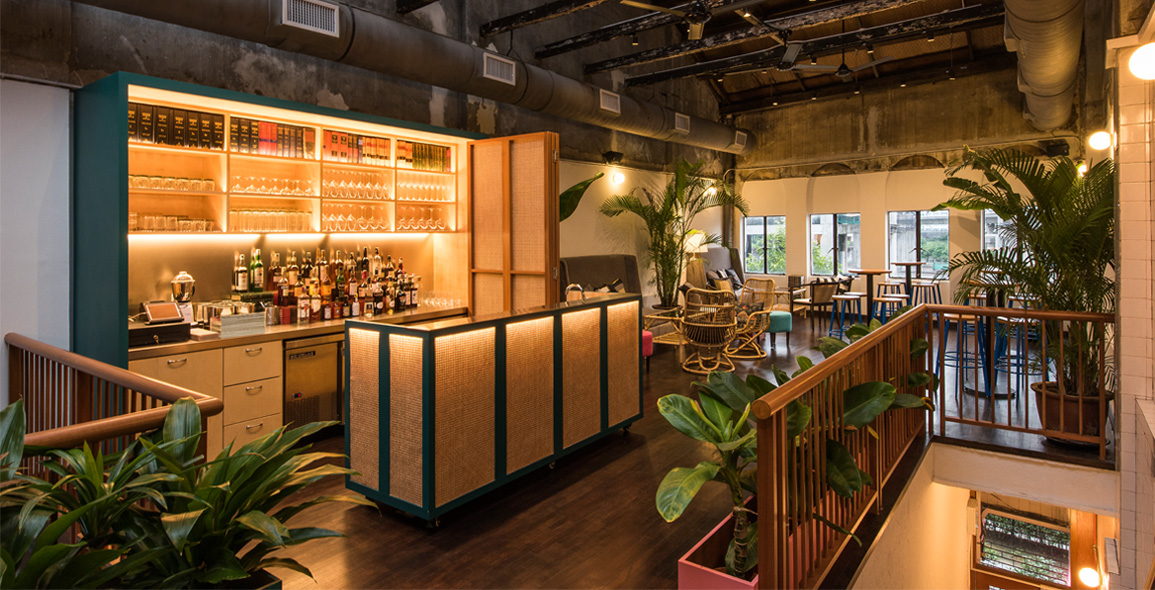 As a historical source of delight and nostalgia, pre-war shophouses are a prevalent building type in Kuala Lumpur's architectural and built heritage. These small, narrow units speak to us of Asian culture and history more strongly than almost any other structure does. Fortunately for this generation, many of these dilapidated buildings are given a new lease in life.
When it comes to cafes, most of them seem to look alike. With the same kind of food albeit slight variations to the menu and typical "hipster" settings, one can almost picture the halogen glow of Edison bulbs, fabricated mid-century stools and a group of young, trendy customers in a quest for a singular experience. Among many of these lookalikes, one café proves to be quite different from the rest, both visually and gastronomically. A real gem. Its name is Hoppers.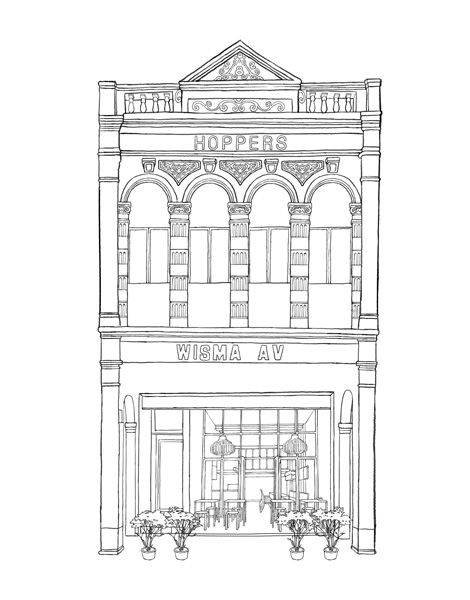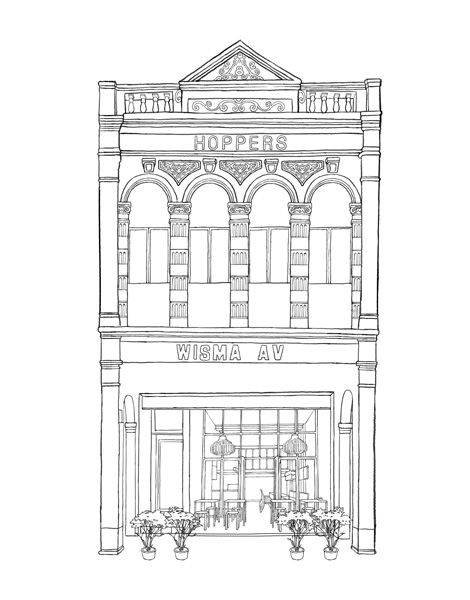 Located at the bustling street of Jalan Pudu, Hoppers opened its doors to foodies and style-enthusiasts in August 2016. Previously an old solicitor's office, this two and half storey cafe features an interior décor that is both innovative and relaxing. For owners, Nishalni and Sugania Naidu, Hoppers is their first foray into the café business after having lived in London for a while. Coming from a family who has a background in catering, the sisters aim to introduce beloved family recipes with a modern twist served within hoppers (bowl-shaped pancakes widely popular in Sri Lanka). To further achieve their vision, they called upon Kyle E and Jun Ong, architects and founders of POW!, an architecture and design firm based in Kuala Lumpur.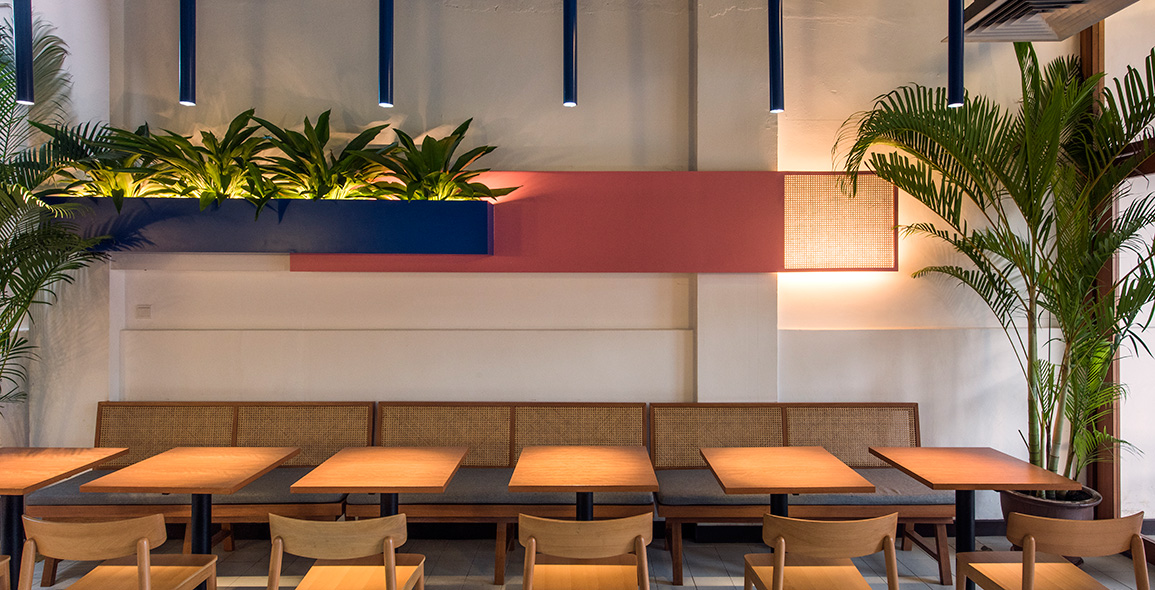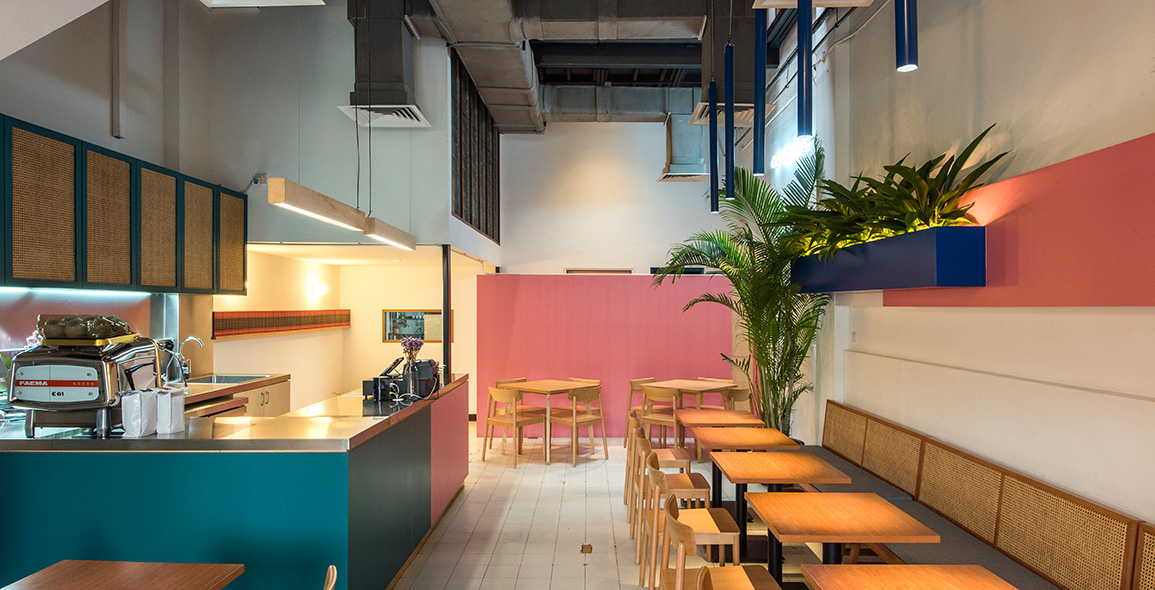 Designer's Touch
"It was quite surprising actually, how they decided on us to design Hoppers," says Kyle. "They spotted us on Instagram, loved what we did and the rest is history. It goes to show how effective social media can be," he chuckles.
Having tackled old buildings before in previous projects, Kyle isn't surprised when he unearthed several challenges in this particular shophouse - most of the walls were no longer straight; lack of natural light and airflow due to poor spatial planning and low ceilings; water-proofing and wiring problems. Rather than demolishing everything internally and start afresh, the architect decided to work around the shophouse, correcting its faults while letting its aged beauty shine through. The first thing he did was to tear down the old ceiling, punch a hole in the roof and install a skylight.
"It was worth it," says Kyle. "The space instantly brightened up and felt more spacious. With the ceiling gone, old wood trusses were also exposed and we loved how they look – all bare and blackened with age – such a great contrast against the comfortable ambience below."
A narrow courtyard is also introduced. Lined with timber banisters, it serves to promote better airflow between the two main floors. To address the space constraint faced by contractors when loading in large items to the site, the entire shopfront is lined with handsome panelled glass doors that can be folded away. Above, more glass panels are installed to allow natural light into the interior.
The previous mezzanine floor forced a low ceiling height for the ground floor space. The architect thought it was unliveable so the decision was made to reduce the mezzanine space, with new louvered windows installed. It now acts as an office for the owners and the café area is even more spacious and comfortable.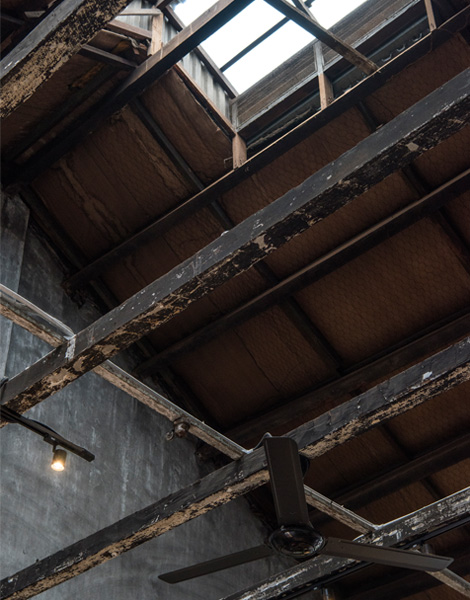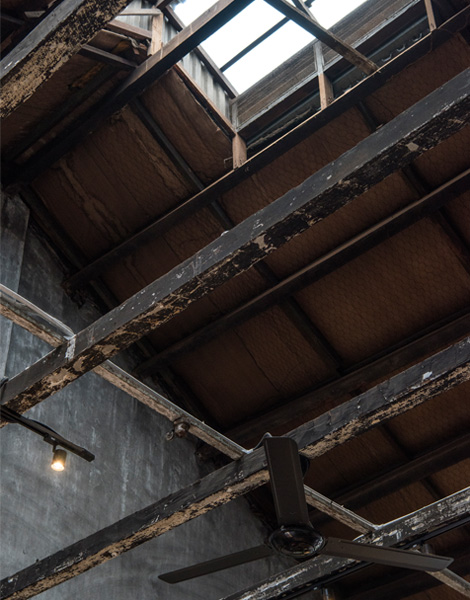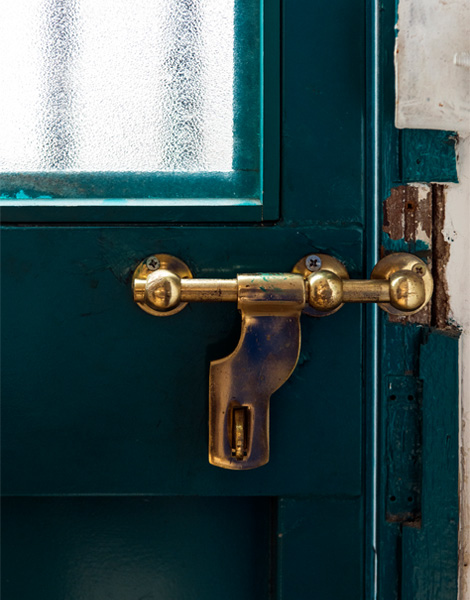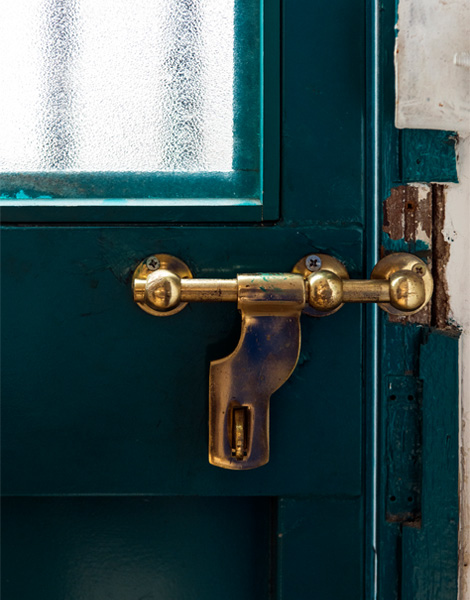 Perfect Marriage
When it comes to décor, the concept of Contemporary Colonial is evident throughout the space. Kyle shares. "This direction seemed perfect. A marriage between the building's colonial architecture and Hopper's modern take on local cuisine."
In relationship to the café's branding, the inspiration comes from the peacock. The colourful flightless bird, named Meenachi, can be seen on every menu and brochure. The majestic bird in its full plumage serves as an inspiration to the colour palette.
"I was actually inspired by the peacock feathers. The green, gold and pink colours are reminiscent of the glorious British India era," reveals Kyle. Warm, natural textures are also in abundance here. Rattan furniture, vintage brass handles, potted palms are beautifully juxtaposed with sleek countertops, minimalist-looking light fixtures and clean lines of the overall interior. On the main street, Hoppers stands out. Its historic façade of decorative columns, arches and trim mouldings is rightfully given a fresh coat of white paint and right above it, in the brightest blue ever, the large lettering of H-O-P-P-E-R-S. Simple, unassuming, yet undeniably eye-catching.
A print version of this article was originally published in d+a issue 98.