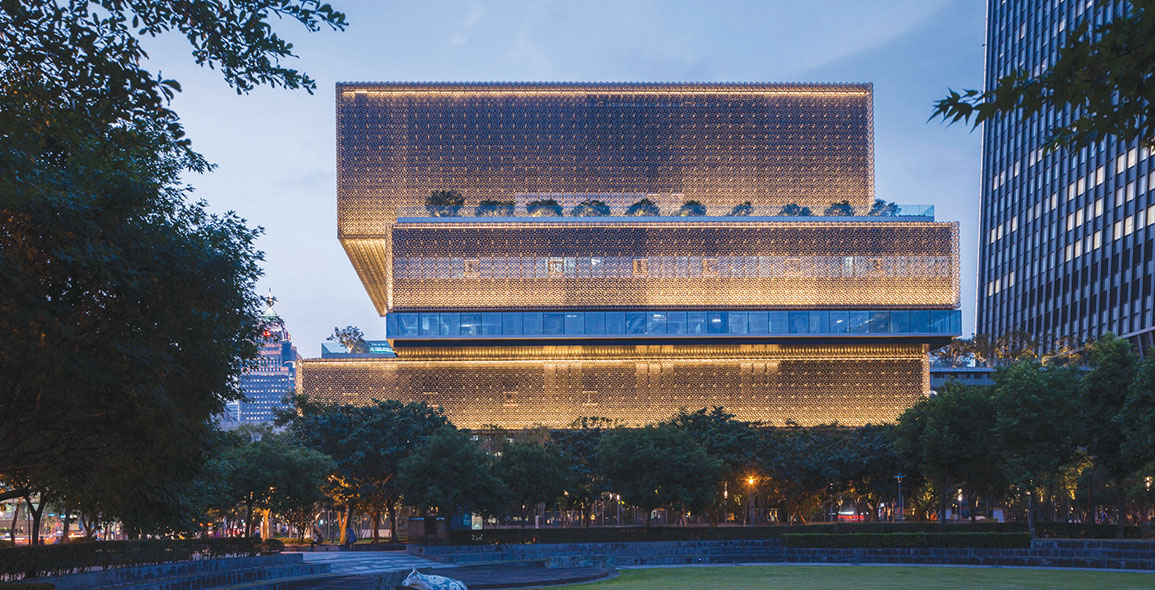 Travel around Asia and it is common to see people place their hands together in a sign of peace, gratitude and respect.
These were the messages Nanshan Life Insurance wanted to send out, when it approved the design of the Taipei Nanshan Plaza, conceptualised by architecture firm Mitsubishi Jisho Sekkei.
A mixed-use development located beside Taipei 101 in the Taiwanese city, it is made up of a 272m-tall tower, retail annex and multi-purpose cultural hall.
Viewed from the side, the tower evokes the image of a pair of hands placed with palms facing each other, expressing the insurance company's wish of good health and peace for its clients.
At the same time, it also looks like a soaring peak, referencing its name, which means "southern mountain", and is a utopia mentioned in a piece of Chinese poetry.
The tower is occupied primarily by offices, with the top three floors leased out to restaurants that capitalise on the dramatic views out to the city.
On the rooftop sits a bar – the first of its kind in Taipei – offering a glamorous crown to this tower.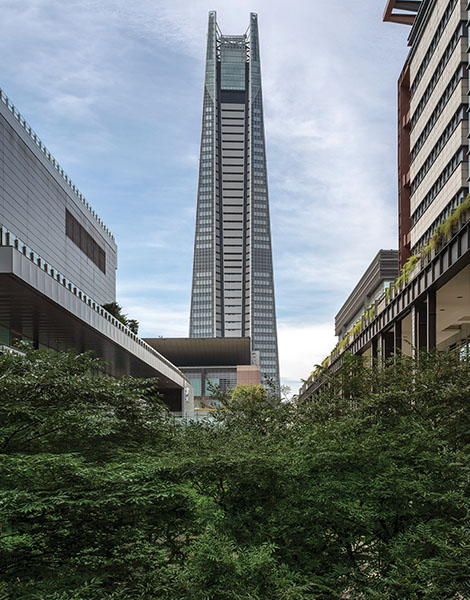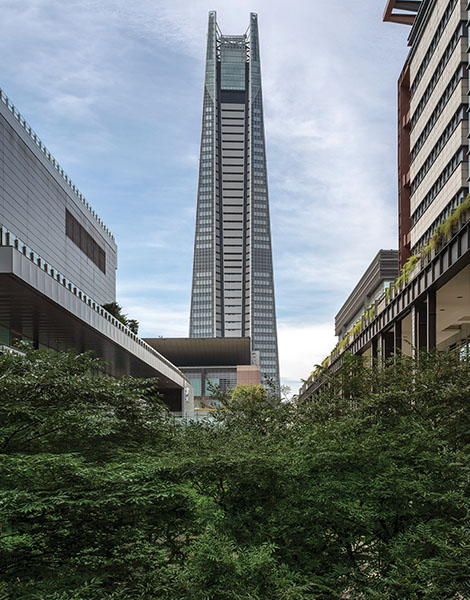 Given its scale and location, Mitsubishi Jisho Sekkei knew that Taipei Nanshan Plaza would dramatically alter the skyline of the city.
After all, it is found in the Xinyi district that is popular among tourists and is a business and commercial centre too.
It stands on the grounds of a former trade centre, with a long and thin shape measuring 100m by 270m.
Mitsubishi Jisho Sekkei won a government-led competition to partner on the project with Nanshan Life Insurance, which has a 50-year lease from the government and was tasked to re-energise the district.
Since the Plaza is beside the iconic Taipei 101, the architects knew they also had to complement the latter, while fitting in to the existing context.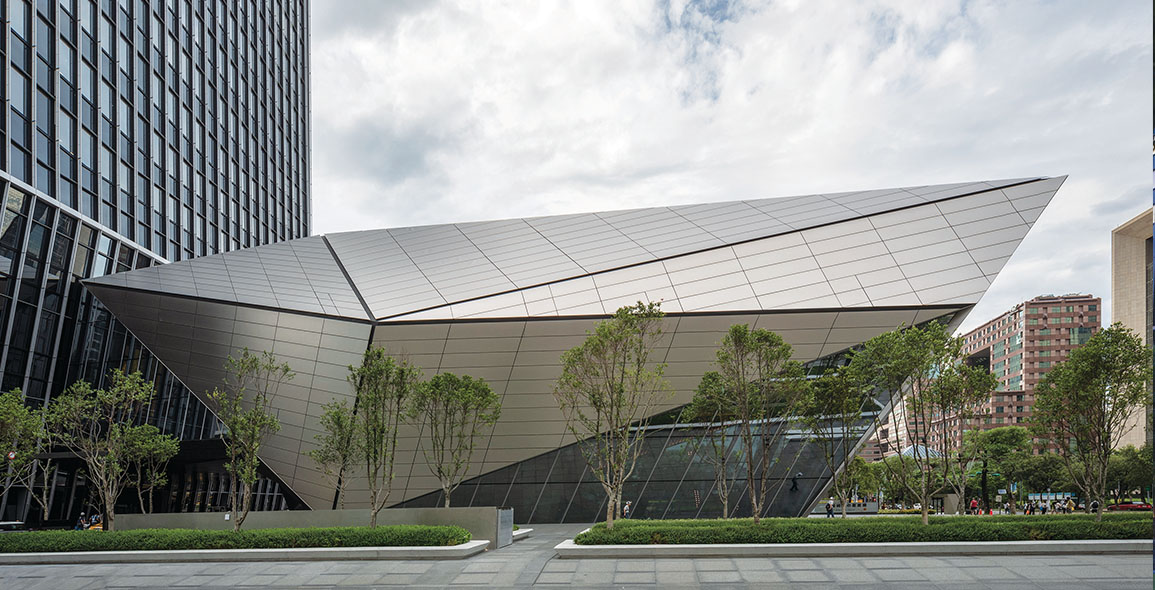 To read the full story, purchase and download a digital copy of d+a's Issue 107 (December/January 2018/9) from Magzter.
Photography:
Shinkenchiku-sha, Hisao Suzuki, Nan Shan Life Insurance