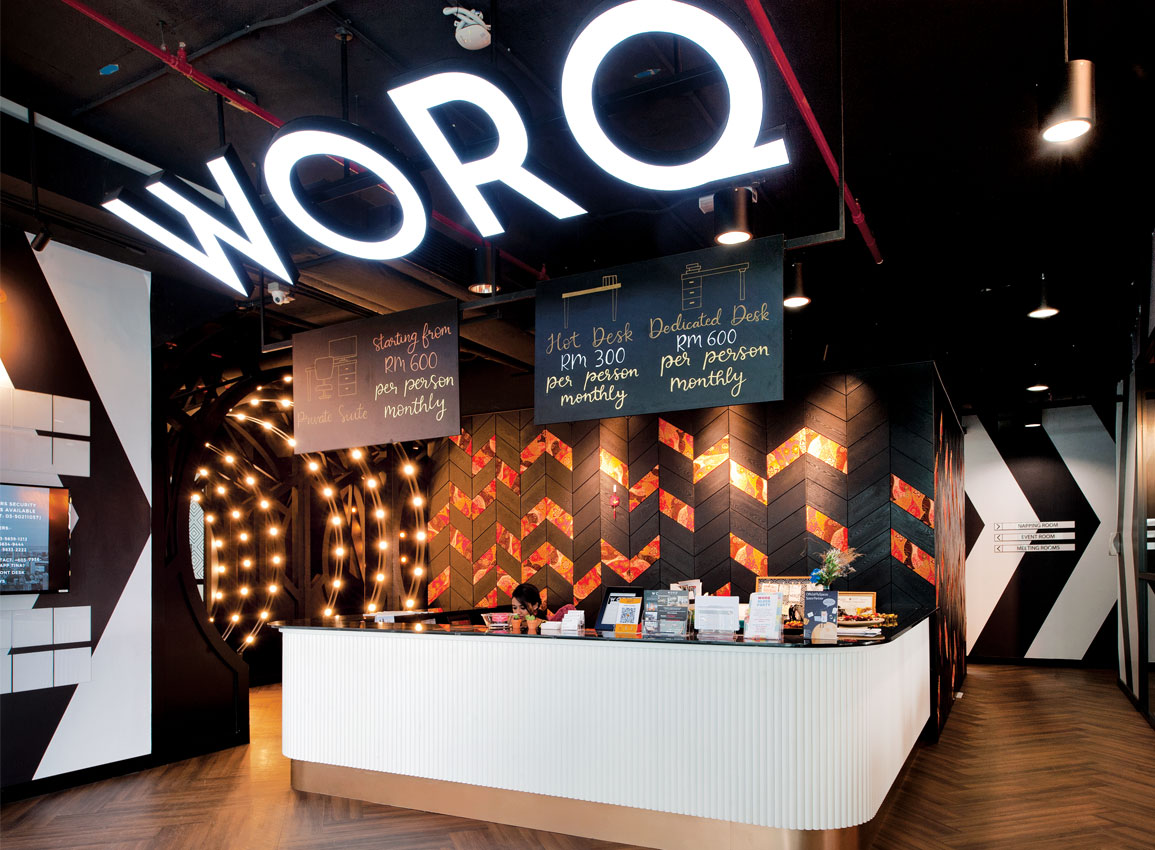 Co-working is estimated to produce 30,000-plus spaces and 5.1 million users worldwide by 2022. It's a cracking business, with the Asia Pacific region leading the charge.
More than a hundred co-working spaces have emerged in Malaysia's Klang Valley in recent years, among them WORQ, a company whose sophomore outing in Subang builds upon the success of their first outlet using design to outdo the competition.
Version 2.0
The first WORQ space opened its doors in March 2017 to much success, delivered on a schedule that demanded expediency.
"It was a very tight timeline, one of those things where we had to design and construct at the same time," says Ramesh Seshan of Seshan Design, the designers behind WORQ's co-working environments.
"The biggest co-working space in the world back then, was WeWork. We started with that sort of model, so what we had in the end (at Glo Damansara) was a WeWork look-and-feel, mixed with some Malaysian elements."
Fast-forward to October 2018, and the community saw the official launch of WORQ Subang, located in a recently completed business park a stone's throw away from the populous Subang Jaya suburb.
The base building came with distinct advantages: 22,000ft2 of floor space, unrestricted external views, more natural daylight courtesy of a central courtyard, a generous floor-to-ceiling and good accessibility via highway and rail.
Rather than duplicating the first outlet, the designers opted to revisit the design in Version 2.0 to iron out the kinks.
Explains Seshan, "We received a lot of feedback on the original, from tenants and end-users: what they liked, what worked, what didn't work. And from there, we started to tweak the design."
Evidence of up-spec can be seen in meeting room doors and partitions. Annealed panels in powder-coated framing are now entirely double-glazed, offering greater sound insulation and mitigating leakage; phone booths' soundproofing is likewise upgraded.
These are pricey additions, but are nonetheless a big plus for tenants.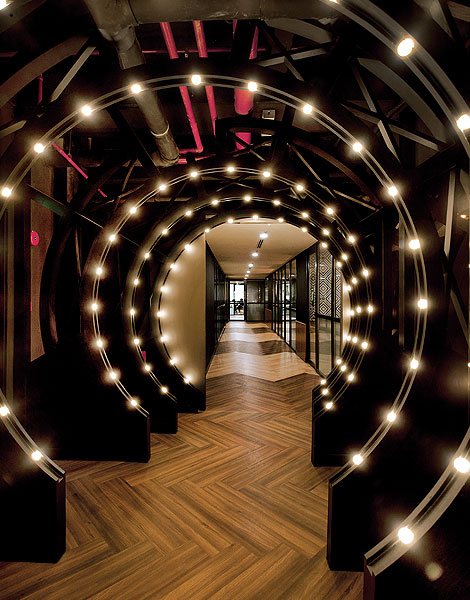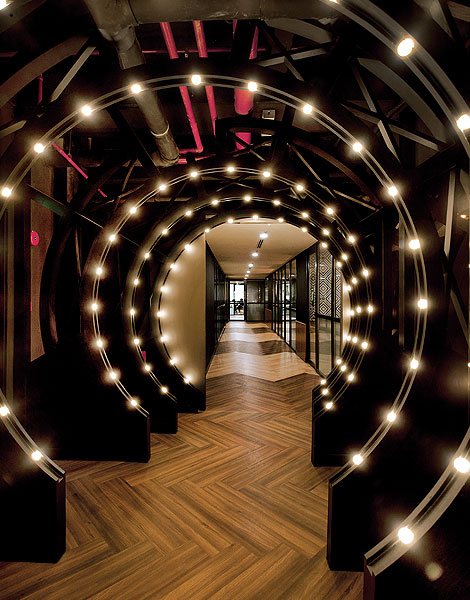 Eclecticism And Café Culture
Creative differences often pose the biggest challenge to design, as was the case at WORQ Subang. But the issues weren't unsurmountable.
"Once the layout was firm, we did take a lot of input from the client. For me, in a place like this, the direction doesn't really matter because it's quite eclectic by nature. You can have pretty much anything under the sun," offers Seshan.
To read the full story, purchase and download a digital copy of d+a's Issue 109 (April/May 2019) from Magzter.
Photography:
Rupajiwa Studio