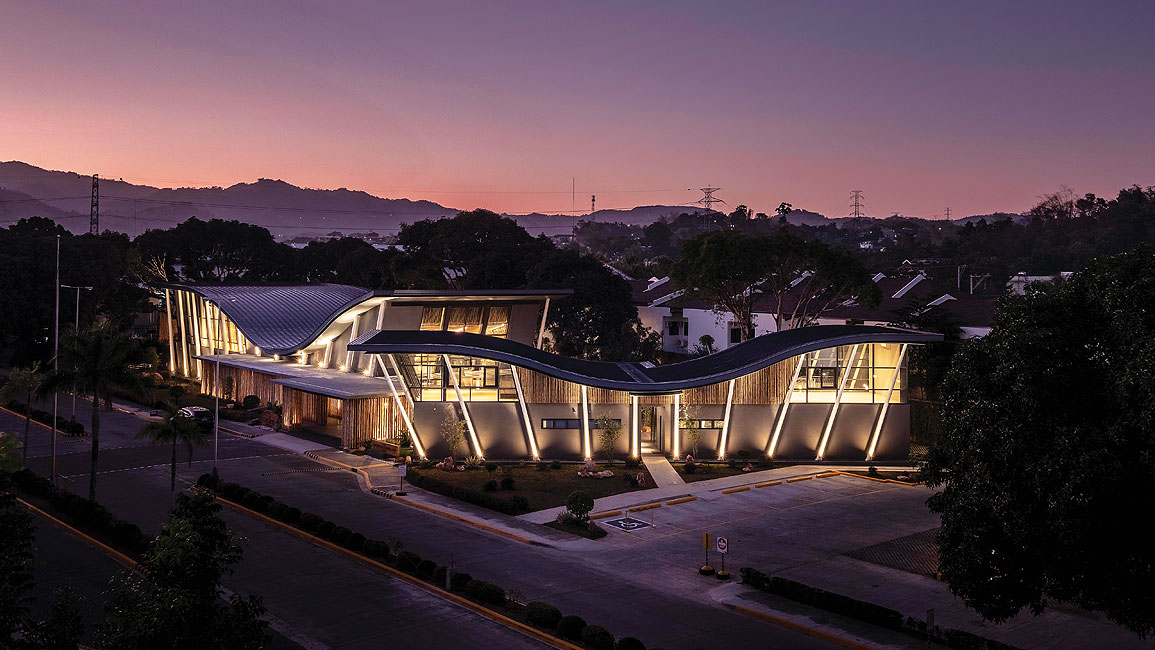 The economic boom that the Philippines has experienced in the past years means that the country is going through constant change, with construction sites sprouting in almost every corner of its major cities.
Many of the newly-built, thoughtfully-designed structures are either malls or condominiums.
However, Cebu City welcomed something that is far more unique – a Catholic Church built with locally-sourced materials and inspired by symbols of local Jesuit education.
Cor Jesu Oratory is a glass, bamboo and concrete mega church built on the Sacred Heart School - Ateneo de Cebu's old parking lot to meet the needs of the school's student population and celebrate the school's 60th anniversary.
It took almost half a decade to finish, with tweaks being done as late as this year, but it now occupies a pride of place in the school that educated Cebu City's best minds.
Completed in May, it is a collaboration between local architect Buck Sia and designer Kenneth Cobonpue, known as the most successful furniture designer in the Philippines.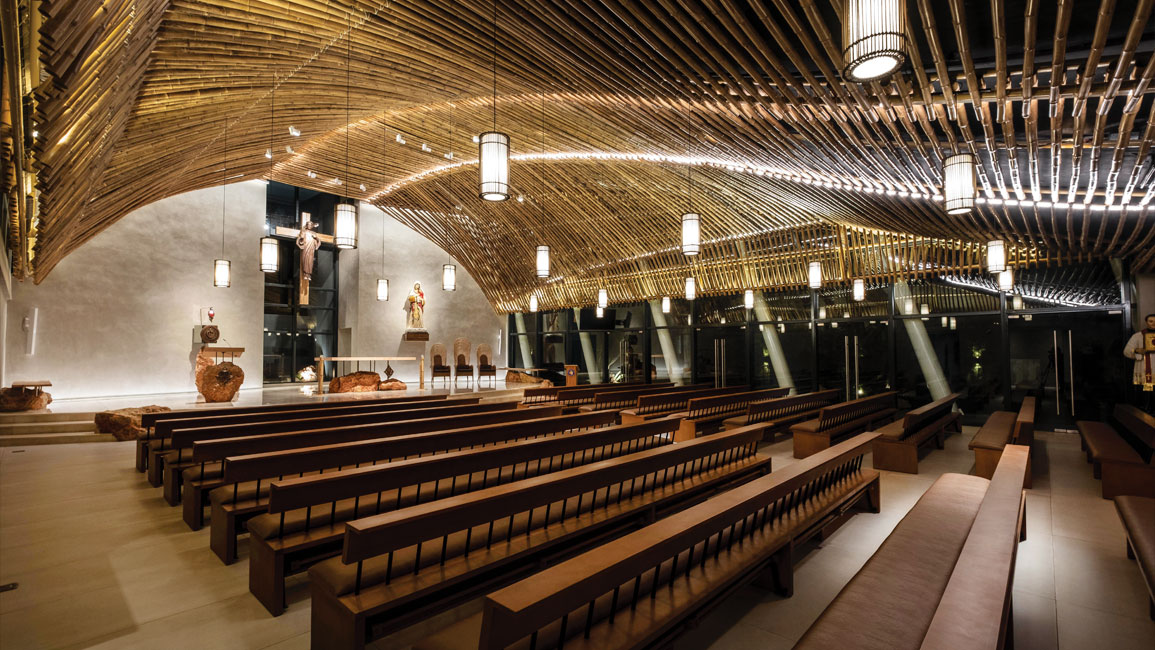 With a shape inspired by the prow of a ship, the Oratory is an architectural creation that aims to prove that natural indigenous materials have a place in modern Filipino architecture.
It was Cobunpue who was first roped in by the school to work as the designer. When he realised that it was a massive undertaking, he told the school board that he wanted Sia as the architect.
The two men didn't need a lot of convincing to work on the project because both of them have a personal connection to the school.
"We are both alumni," Sia says, in an exclusive interview shortly after construction was completed. "We came from this school. We studied there from elementary all the way to high school. We have a rich history with the school."
Their years at the school, a Jesuit institution, influenced the design of the church. The prow-inspired shape of the structure was an idea taken from the history of the Jesuits, one of the first Catholic missionaries who arrived in the Philippines.
The roof was shaped into waves, which was inspired by the movements of an eagle in flight. The eagle, as many Filipinos know, happens to be the Ateneo's official symbol.
To read the full story, purchase and download a digital copy of d+a's Issue 111 (August/September 2019) from Magzter.