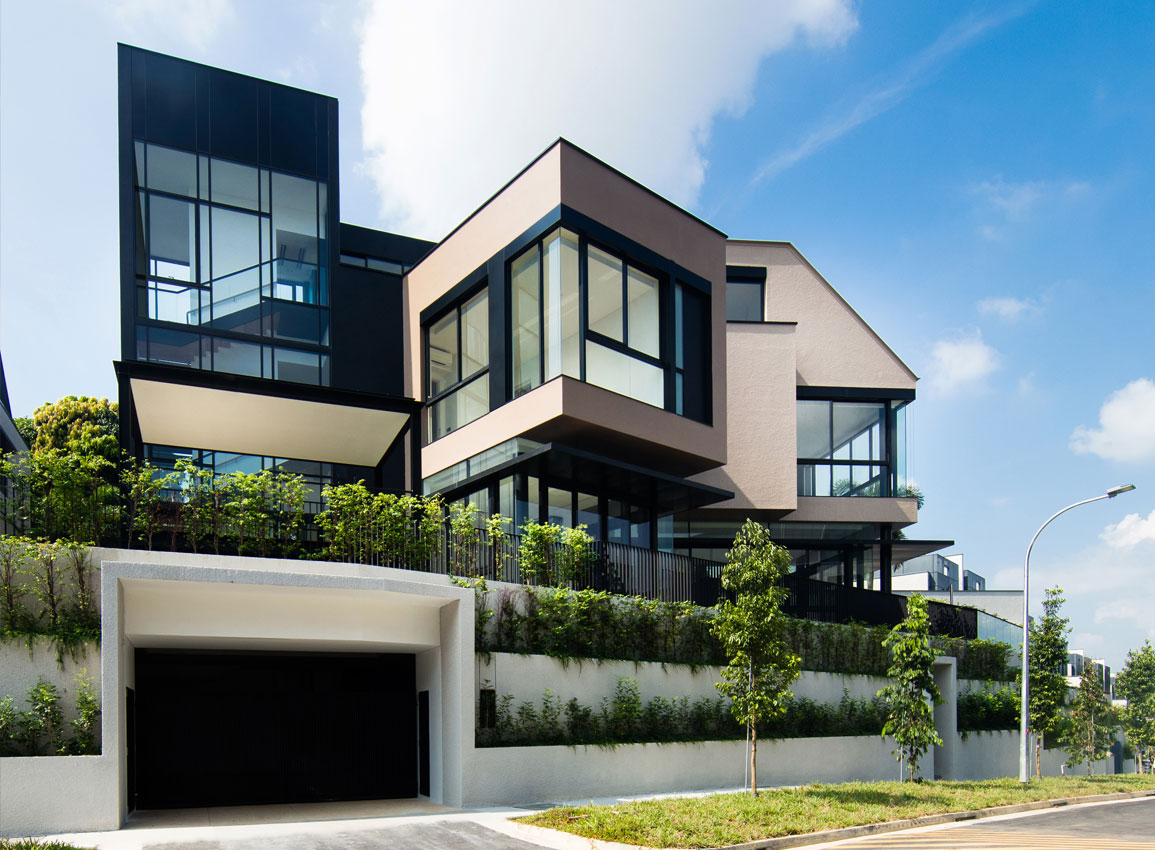 For architect William Ng, the principal of Studio Wills + Architects which he set up in 2013, the foundation of every project begins with the question, "What is the served space?".
It is an existential koan that Ng says originates with Louis Kahn, but transplanted into the Singaporean urban fabric in which real estate is finite and social dynamics involve several generations living together.
His latest completed work, tagged simply Project #4, is a Kahnsian case study nestled within Bukit Timah's Victoria Park Villas.
W Architects' masterplan for the CapitaLand development consists of 106 semi-detached terrace houses and three bungalows grouped into a central island of houses designed by AR43 which, in turn, is surrounded by a necklace of houses by HYLA.
Connecting Two Plots
Sitting at strategic junctions are bungalows, two of which are designed by Ng to provide what he describes as visual breaks.
Project #3, which was conceived before Project #4, takes its cues from the neighbouring houses. "How do you impose a big house into a neighbourhood of smaller houses?", Ng asks.
To avoid an out-of-scale silhouette and to comply with local planning guidelines, Ng broke the plan down to smaller masses that are the depth of one room and strung them out along an elongated plot, the better to maximise light, ventilation and views.
Ng describes Project #4 as an iteration of Project #3, specifically "a group of prismatic sand-coloured volumes, arranged in a flower-like pattern, linked by black-coloured connectors".
"We took the forms of Project #3 and rearranged them onto a triangular plot that, like #3, also took into consideration their relationships with the smaller neighbouring houses," he says.
It certainly helped that Ng's brief for Project #4 especially was elegantly spare. "'The house needs to have a living and dining room, and six bedrooms.' That was it. That was the brief!"
Simplicity, of course, brings its own challenges and translating CapitaLand's brief proved to be something of a headscratcher. "Why anyone would need to have six bedrooms in the first place?" Ng asks.
He returned to fundamentals – to Louis Kahn, in particular. Which is why the American architect's edict looms large over Project #4.
As does Japanese architect Riken Yamamoto who espouses deconstructed spaces that cater for individuality while allowing several generations to live together collectively.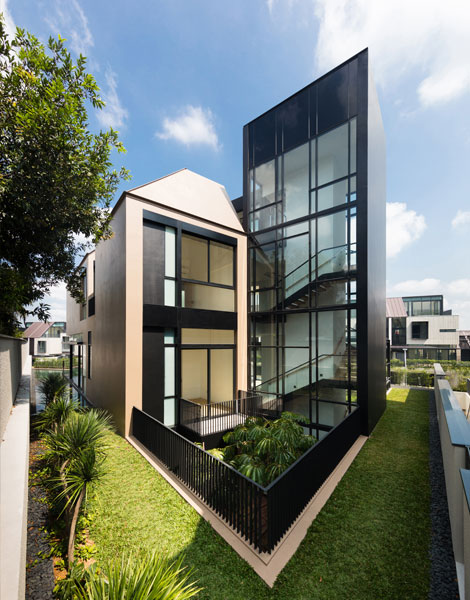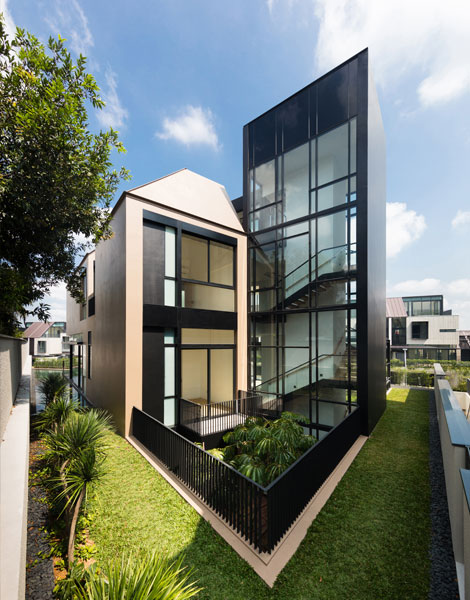 To read the full story, purchase and download a digital copy of d+a's Issue 109 (April/May 2019) from Magzter.
Photography:
Finbarr Fallon, Yeo Kai Wen (The Yeo Gallery) & Lim Wei Xiang