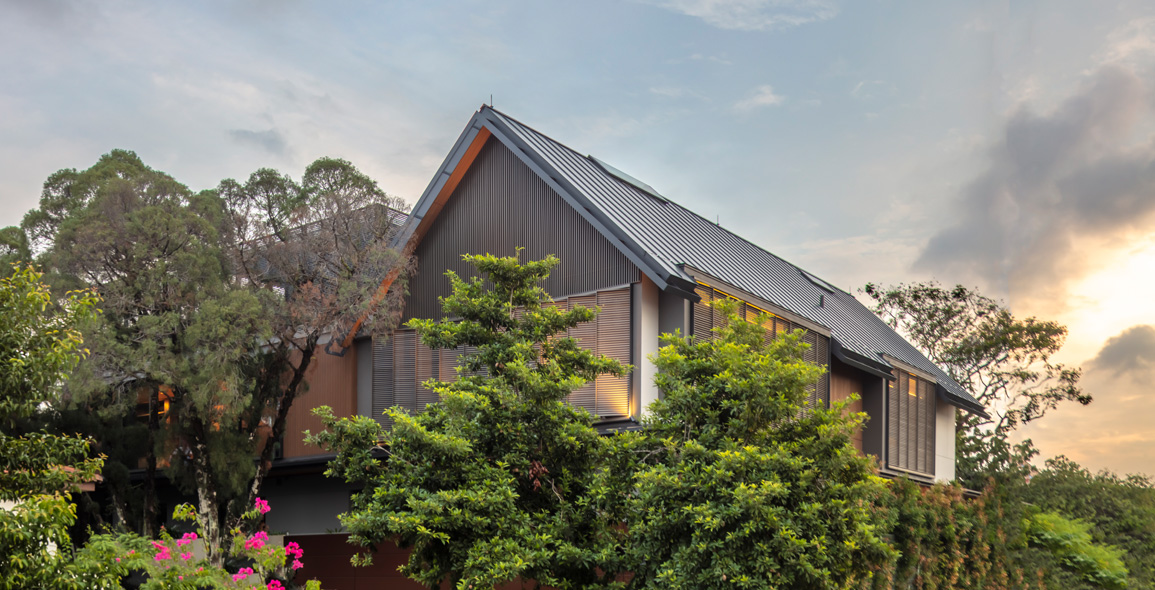 Having completed 118 residential projects in Southeast Asia and won plenty of awards since its establishment in 2003, it is fair to say that RT+Q Architects has mastered the art of modern tropical houses.
The firm has also developed a distinct design language and an extensive lexicon of details.
"We are continuously refining and tweaking them to suit each unique project," says RT+Q co-founder Rene Tan.
Refined is an apt word to describe its latest project, House of Harmony.
The two-storey-plus-attic home is RT+Q's latest exploration of the modernist barn form.
Rational And Compact
Located on a slope, the site was originally split into two levels. Tan decided to even them out so the house can enjoy a seamless spatial flow.
Sitting 1m above the main street level, the new home paints an elegant proportion in the neighbourhood with its pitched metal roof.
"The clients' brief requested a very rational and compact house, which translated to straightforward zoning," says Koh Sock Mui, Associate Architect at RT+Q, who helmed the project.
"The beauty of the house is in the articulation of the details," she adds.
It has an L-shaped plan and is home to a family of four. The first floor comprises living area, dining area, kitchen, the helper's living quarter and a guest room.
On the second floor, the front wing is dedicated is the parents' master suite, while the rear is for their two daughters.
"We designed it such that when the time comes, the children's area can operate as two self-contained suites," explains Koh.
The third floor is for hobby and leisure. The attic houses a spa-like bathroom and a dance studio for the daughters.
Meanwhile, the entire rear wing hosts a roof garden with a canopied tea parlour that enjoys breezy evenings and a view to the dance studio and neighbourhood beyond.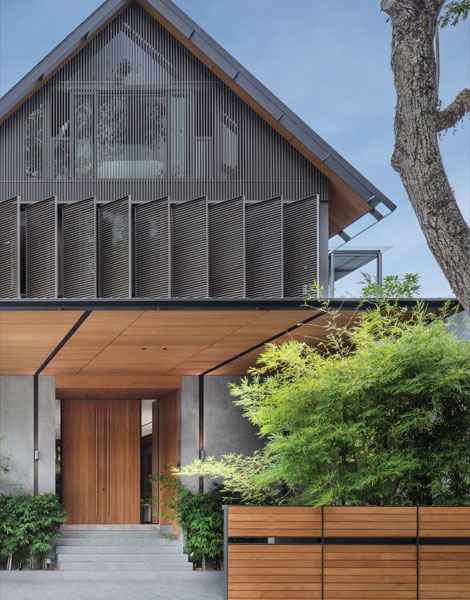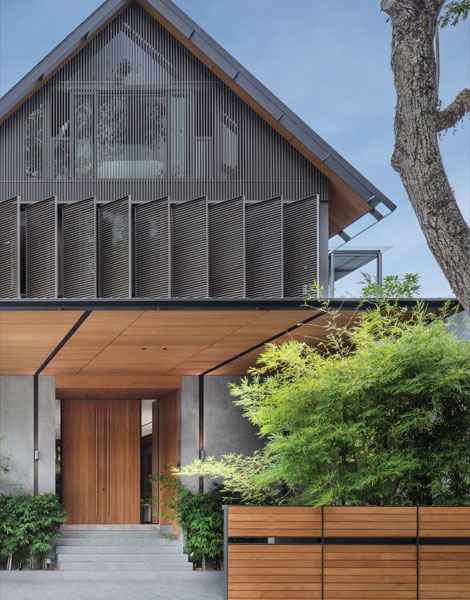 Click here to read the rest of the story in the complimentary online edition of Issue 116: June/July 2020.
Photography:
Masano Kawana