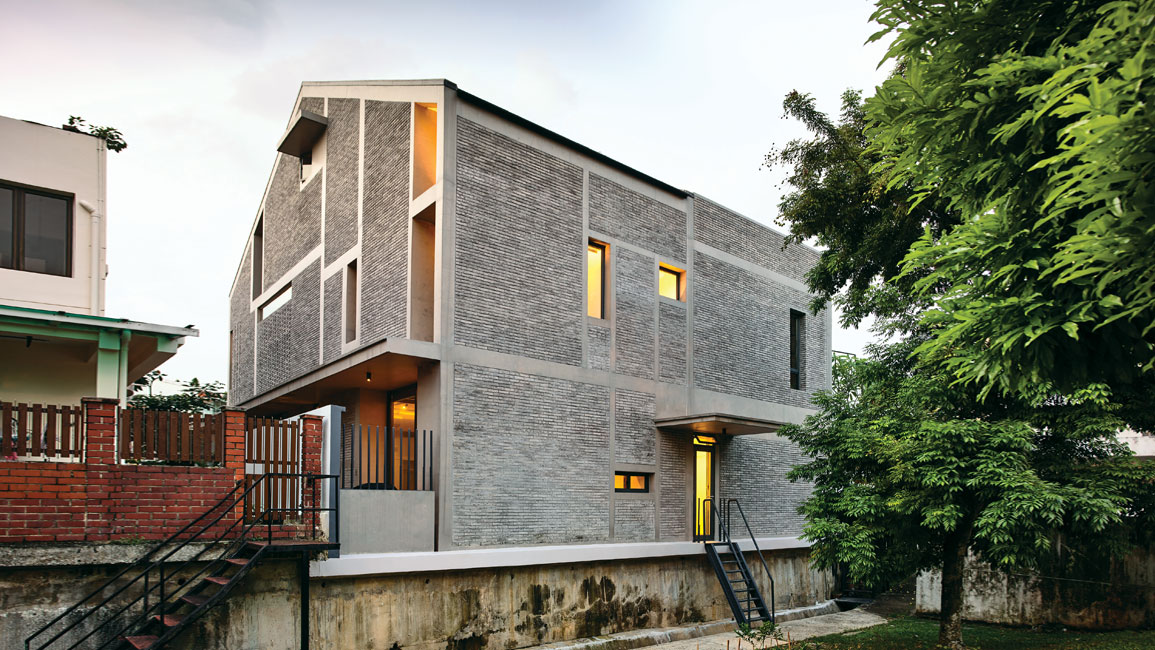 The question of how architecture should respond to the environment and climate may never be definitively answered, but the latest project from Singaporean studio HYLA Architects is an absorbing case study in just how sophisticated the dialogue has become.
Code-named "Surprising Seclusion", the two-storey corner terrace house on Binchang Rise presented what principal and lead architect Han Loke Kwang describes as a "challenging environmental context".
Specifically, both the front and back of the trapezoidal plot face busy roads, while the side adjoins an older house. There are no views to speak of, and ambient traffic noise was an issue.
Han notes that the site constraints of this project are par for the course, "In Singapore, most houses have no views because of the semi-urban context and plots tend to be small."
Which explains why his studio, established in 1994 with two other partners who have since moved on, has tended to turn the perspectives of its architectural plans inwards – to whit, spacious inner courtyards that are layered with interlocking voids and an abundance of internal landscaping.
It is a modus operandi that works particularly well here, as Han orchestrates light and ventilation to flow up through the house's five bedrooms and communal spaces. It helped, too, that the client, an old friend, trusted the architect so much that the brief was a fairly open-ended one.
"It was a very functional brief in the sense that it stated how many rooms there would be, what type of kitchen she needed, and so on. Beyond that, she was very trusting."
True Nature
On every metric, that trust was rewarded.
For starters, the façade of the house is arresting. Here, Han wields a palette of off-form concrete and grey-face brick to create a swathe of subdivided panels where their outlines follow the external elevation of beams and columns.
Normally, these outlines are subsequently covered with plaster and paint, but Han saw a beauty in the geometry. Leaving that exposed allows one, he says, to "see the true nature of the underlying materials".
To read the full story, purchase and download a digital copy of d+a's Issue 110 (June/July 2019) from Magzter.