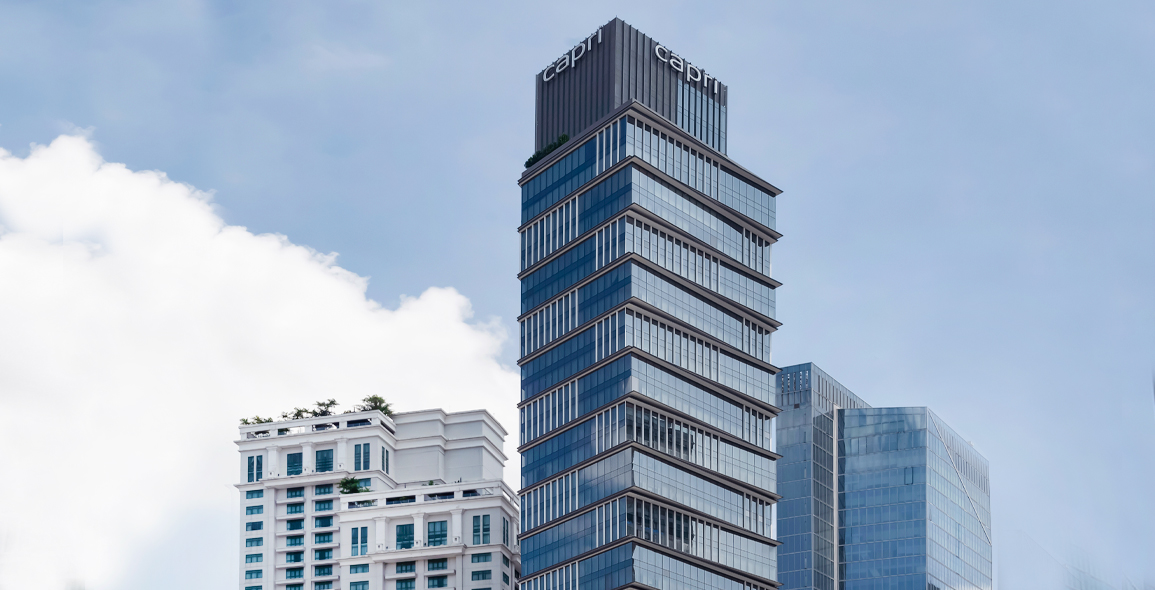 Amid a clutch of Golden Triangle high-rises, Capri by Fraser along Kuala Lumpur's Jalan Imbi appears indubitably distinct.
The hotel's silhouette – 43 storeys of angled glass façades, fins and floors – creates an immediate focal point. Draw closer and one discovers the tower connecting to the street, its open drop-off and pocket gardens a welcome respite from buzzing traffic.
Now, imagine all that plus 317 rooms, parking and a full-blown hotel programme, squeezed onto a plot no larger than a car showroom.
Necessity And Reward
A 2015 collaboration between local firm Pakatan Reka Arkitek (PRA) and Singapore-based SCDA Architects culminated in Capri's late 2021 opening.
"The client had approached us on the hotel, with SCDA engaged on the architectural concept," explains David Teh, Director at PRA, on the proposed design venture.
"Our firms are quite like-minded, and we had no issues working together from the start. The concept design was handsome, modern and pristine in its geometry. And we felt this was a good solution for such a site."
PRA would oversee the project's technical design stages through to tender and completion, all the while negotiating an ultra-compact 667m2 plinth.
With lift cores and other services claiming most of that area, the lobby space became an exceptional premium.
Teh remarks, "Obviously we wanted the ground floor to engage the street. But it simply wasn't big enough for that kind of experience.
"The answer was to make it a transfer level, with guests taking the lifts to a sky lobby on level 40 with its panoramic view of the city. Sometimes necessity can turn into reward."
To read the rest of the story, purchase and download a digital copy of Issue 124: June 2022.
Images:
Capri By Fraser & Nizar Musa