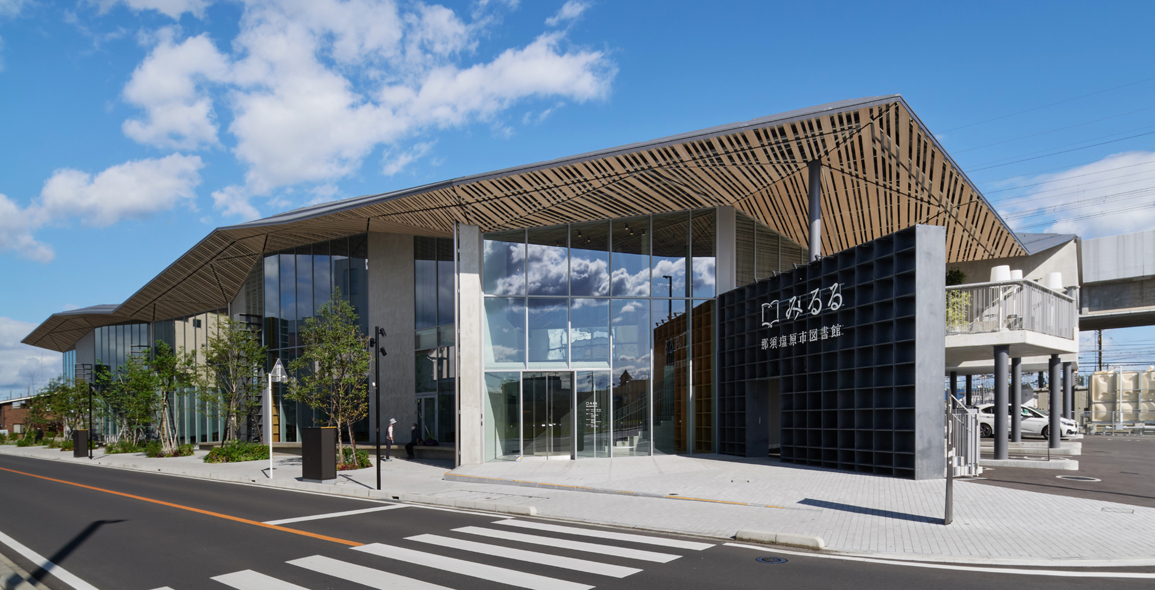 The human penchant to be near or immersed in nature is a common motivation that directs many pieces of architecture; Nasushiobara City Library in Tochigi, Japan is no different.
Conceptualised by Mari Ito, it is inspired by the forest, which she says is an important part of the city's identity.
"When you step into one, you sense the subtle yet constant changes in season, weather, and plant and animal life, absorbing these transformations in multiple, emotionally powerful ways," says the Founder of the Tokyo-based Urban Architecture Office.
"Similarly, constant changes take place in the library, providing places for social interactions, impromptu/planned meetings, lectures, gatherings and art exhibitions.
"Spending time in the forest-like library inspires people to encounter and learn new things."
This delightful image is translated into a building with an irregularly shaped footprint and full-length glass walls arranged at angles to give a faceted appearance, capped by a polygonal roof system.
Woods and Trees
On the inside, the forest theme unfolds through three design features.
The first are the bookshelves that form the framework of the entire building.
These double up as dividers and because of their latticework styling, offer occasionally interrupted lines of sight through the space.
"It is as if one were looking between trees in a forest, creating an interconnected, constantly changing panorama of layered activity," describes Ito.
On the second floor, the radial layout of the bookshelves forms the pie charts used in the Japanese library classification system, improving the searchability of books and enabling circulation routes that cut across the categorised stacks.
Interspersed within the bookshelves are eight double-volume atria that are multi-purpose in nature, wedged along the perimeter of the building.
"These 'forest pockets' resemble small clearings in the woods where the sky suddenly becomes visible and light pours in," she explains.
"Sounds and sights escape upwards and outwards, allowing people in other parts of the building to sense the activity in these spaces."
To read the rest of the story, purchase and download a digital copy of Issue 120: June 2021.