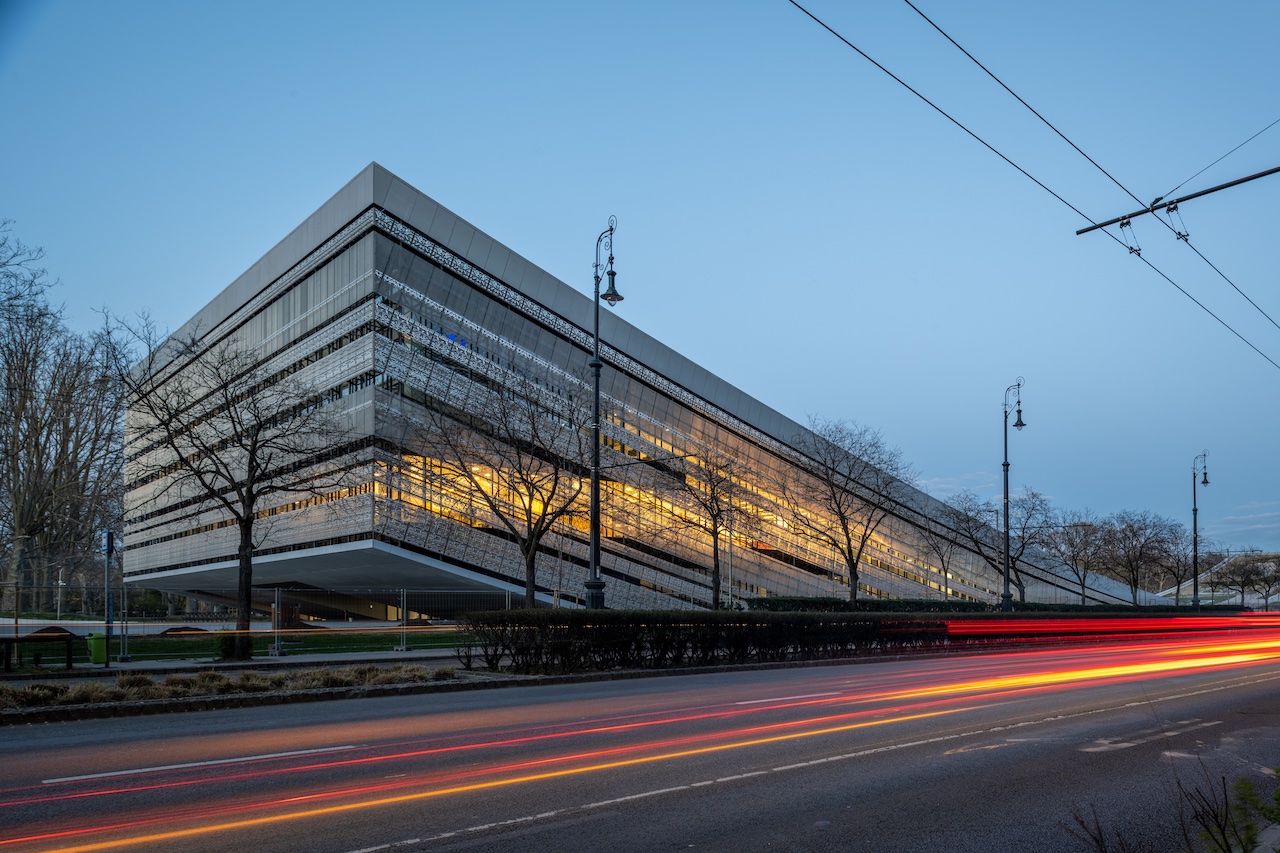 Budapest's Museum of Ethnography, completed in 2022, is an award-winning project forming part of Europe's largest urban-cultural development, Liget Budapest Project. Prior to this, the museum's collection comprising 250,000 items from the Carpathian Basin and around the world was housed at various facilities.
Napur Architect (lead architect Marcel Ferencz) won this project, which is distinguished by a dynamic yet simple design that harmonises with the natural environment of the park, while communicating with the urban texture of its surroundings.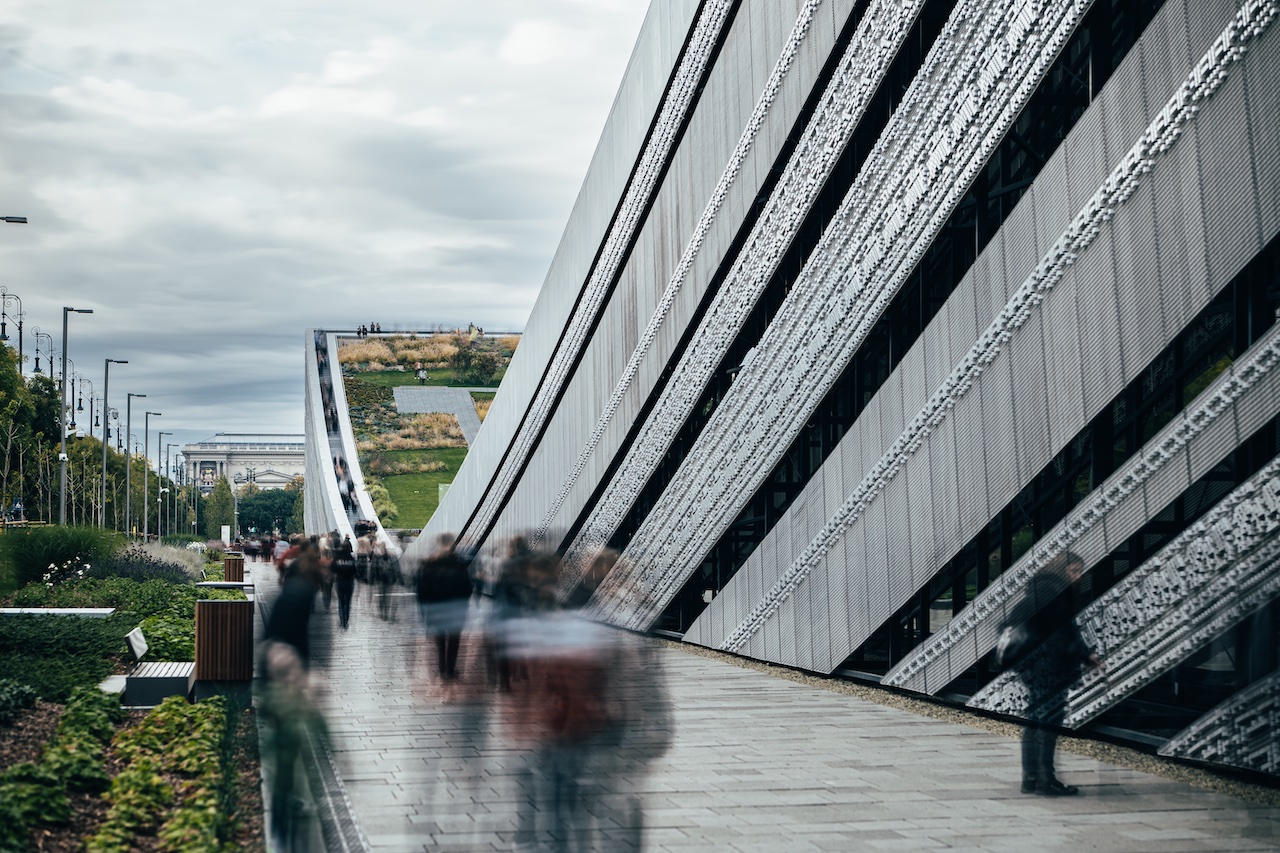 The gently curving lines enable the building to function as a gateway and a passage connecting the city and the park. Thanks to the landscaped roof and the transparency of the sections above the ground (60% of the structure is underground), the new museum is adapted to its environment in its scale. Additionally, the grass-covered roof area offers a pleasant community space.
The building's striking trademark is the glass curtainwall surrounding the landscaped roof garden, reminiscent of two intertwined hillsides. What's unique is the metal grid raster consisting of nearly half a million 'pixels'. These pixels were inserted into a laser-cut aluminium grid by a special robot, with more than 2,000 attached to the building. The small cubes were composed of 20 Hungarian and 20 international contemporary reinterpretations of ethnographic motifs.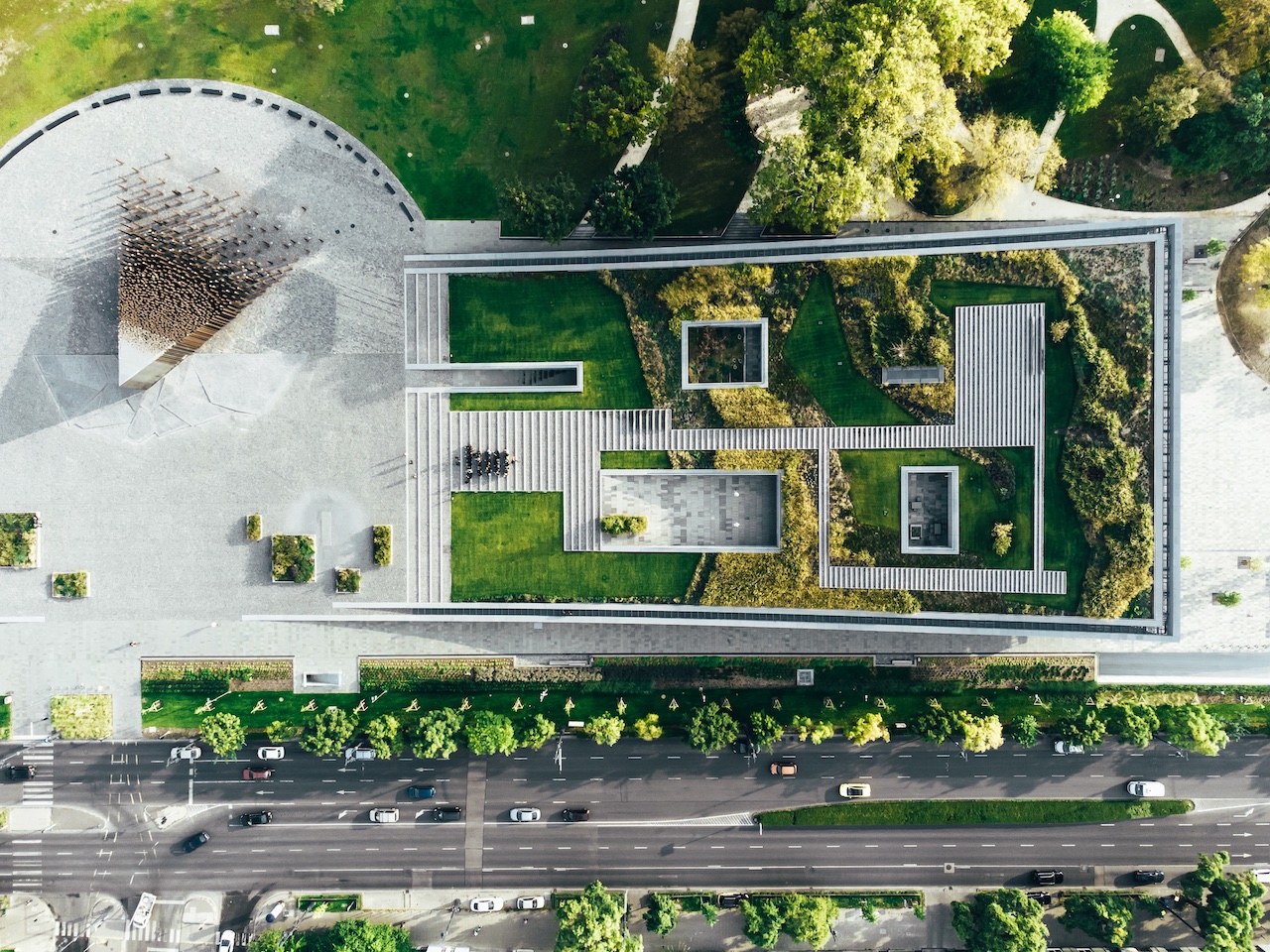 The building's iconic design conceals a number of special technological solutions, with its arched wings supported by a post-tensioned structure used in the construction of bridges. This represents a rare application of the technology in public buildings in Europe.
The spaces within also reflect the functions and methodological attitudes of a 21st century museum operation: social dialogue, community operation, participation, accessibility, diversity, polyphony, inclusion, transparency, sustainability, and experientialism.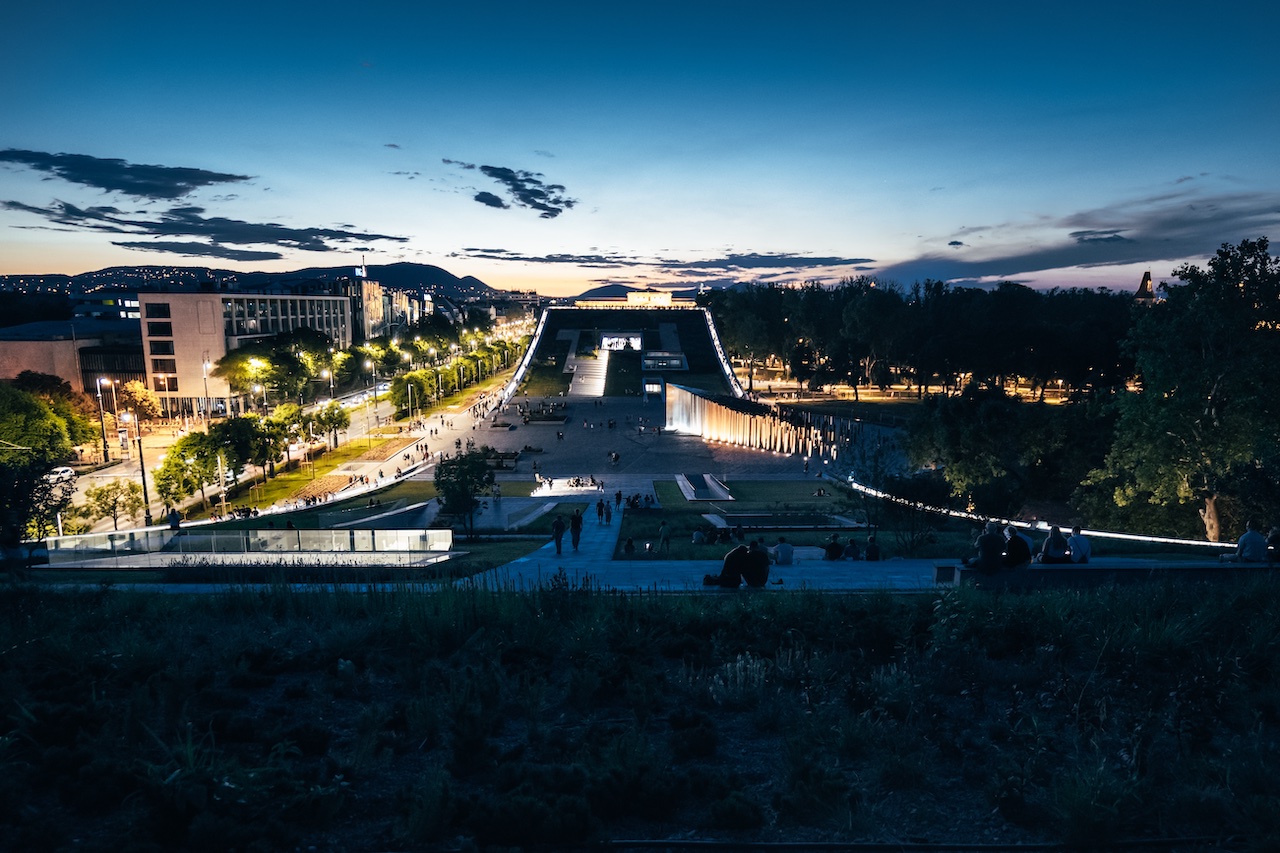 Photography:
Incze, László and Palkó, György