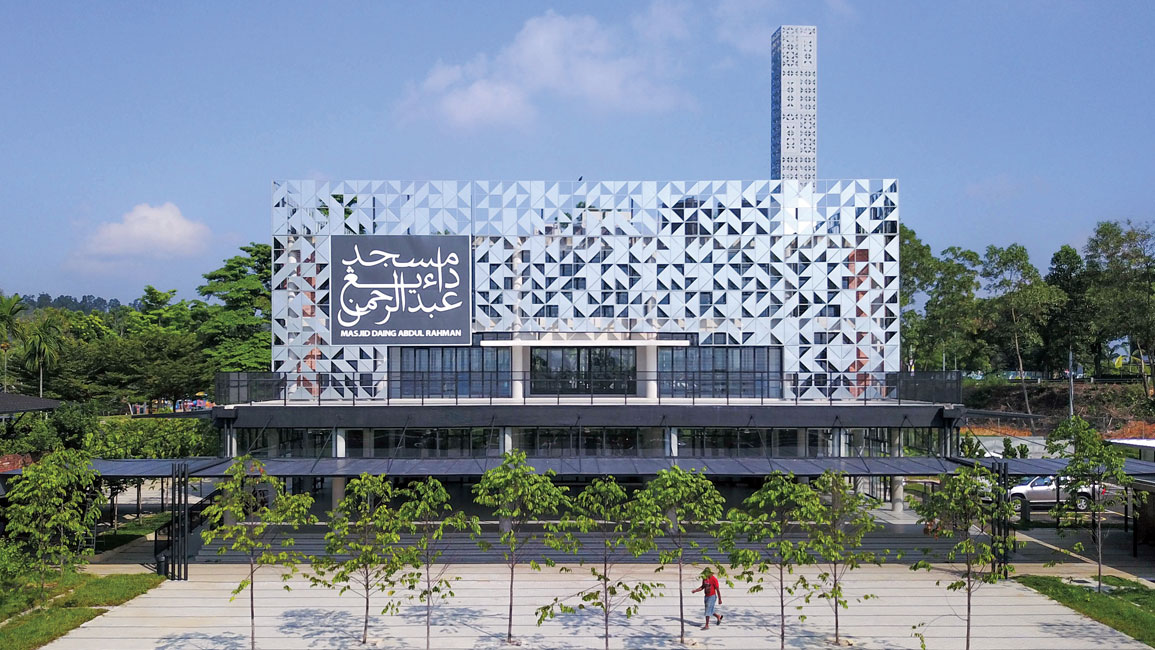 A low-rise building sits within a green landscape, a prominent dome upon its roof. A portico shades its stepped entrance, encircled by colonnades and mashrabiya screens, complemented by a pointed minaret from where a muezzin's call to prayer can be heard.
This everyday sight, in a Malaysian context, is of the local masjid, a communal mosque whose iterations in form have over the decades remained largely unchanged.
But there has been a shift. And Masjid Daing Abdul Rahman, ensconced at the heart of Johor's Nusa Idaman township, is leading the way.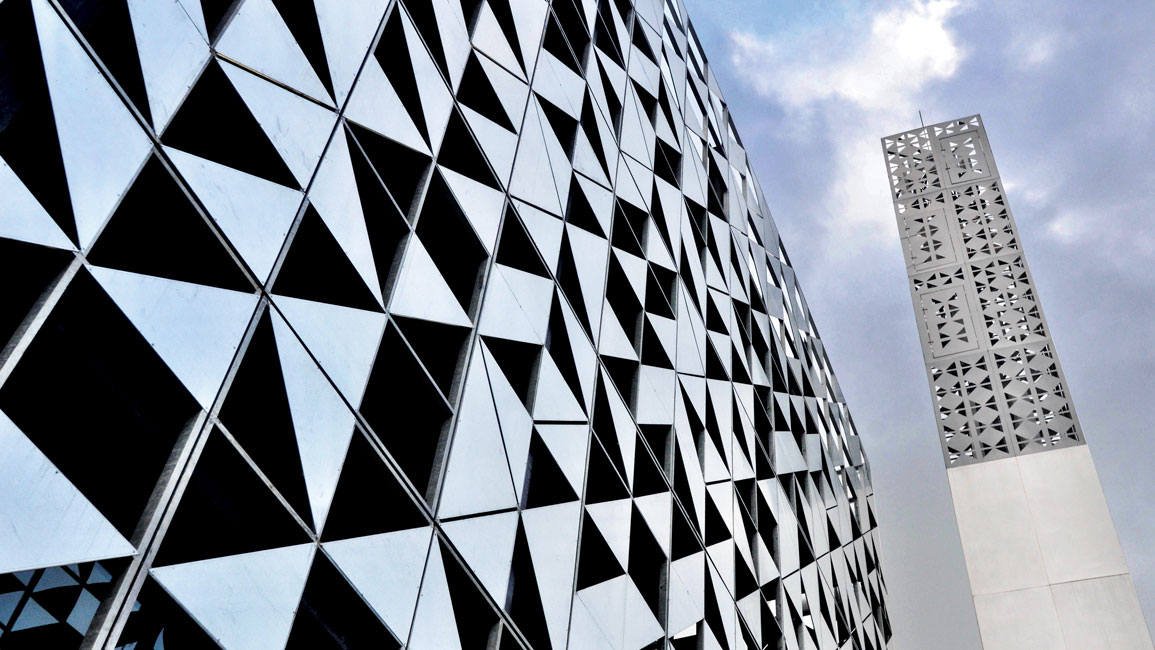 Beyond Basics
In 2010, the building's architects produced a smaller 200-person surau on the three-acre mosque reserve; their award-winning design, a modest and naturally-ventilated prayer hall of wide overhangs and freestanding brick walls, eventually landed them the bigger commission.
"We were called again in 2017 to build the actual mosque while retaining the surau," shares Razin Mahmood, founding director at Razin Architects.
"The mosque committee wanted it 'down-to-earth' like the earlier scheme, intentionally basic, but also a showpiece, a proper mosque completed with little budget and simple detailing."
Viewed alongside the diminutive surau, the mosque is a 2,000m2 three-storey cube of glass, brick and steel; the pièce de résistance is a screen of faceting galvanised steel panels.
Its randomised triangular geometry, inspired by leaves in nature, is a contemporisation of traditional Islamic motif. What appears decorative at first glance, in fact, belies functionality.
Says Mahmood of the façade, "The main prayer hall is clear-glazed on three sides, so the need for a shading device was there from day one.
"Cost and ease of maintenance were key factors in choosing the material, and several options including lightweight glass reinforced concrete and perforated aluminium were on the table. Ultimately solid galvanised panels were chosen, due to their robust performance."
That their lustre will fade over time is an acceptable outcome for the architects, returning to the idea of simplicity and pragmatism.
To read the rest of the story, purchase and download a digital copy of d+a's Issue 113 (December/January 2019/20) from Magzter.
Photography:
Mohd Yusri Hashim, Razin Mahmood, Amir Asyraf