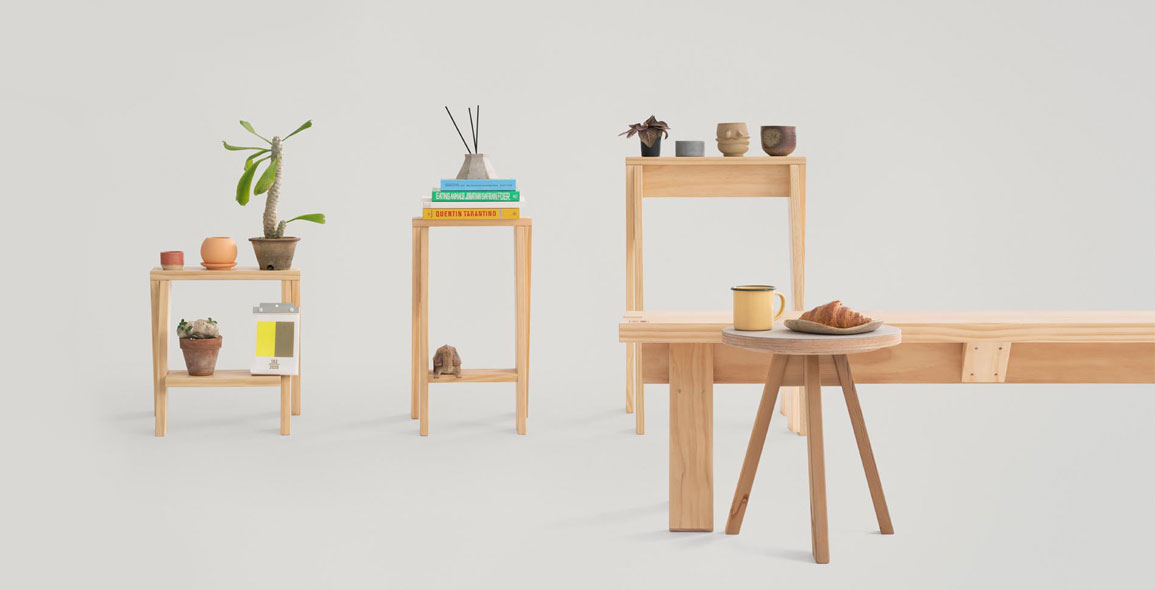 Singapore furniture and lifestyle company Kernel was established by Jason Song, who is better known as the co-founder of local design studio ACRE and architecture firm Kaizen. Song's business partners in this latest venture are Melvin Keng, principal architect of Kaizen, and TY Zheng, creative director of ACRE. The trio believe that good furniture, like architecture, bear the values of scale, proportion, symmetry, and meticulous and thoughtful detailing.
Kernel's founders were introduced to award-winning Japanese designer Keiji Ashizawa in 2018. "We were at his showroom onboarding experience for Ishinomaki Lab, a brand he had founded. It was there that we saw some pieces he designed for IKEA, Frama, and Herman Miller," says Song. Being fans of flatpack furniture, all three agreed that Ashizawa was a natural candidate for collaboration. "Furthermore, his design philosophy aligned with ours, being tasteful, understated and intelligent," Song adds.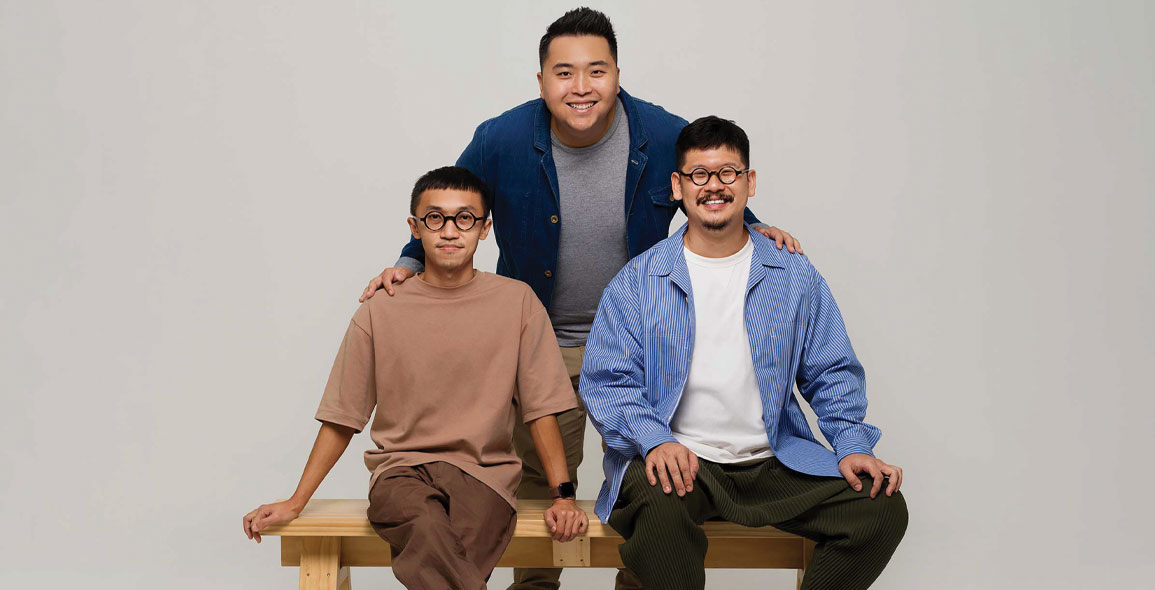 (Clockwise from right) KERNEL's co-founders Melvin Keng, TY Zheng and Jason Song.
Kernel's inaugural 2021 collection brought Ishinomaki Lab together with Singapore-based carpenters in an initiative called 'Made In Local'. The co-founders' aims were: to incur minimal carbon footprint by creating the pieces in Singapore; and to be an avenue of steady employment for a local industry impacted by the pandemic.
Kernel Collection 1: 'Ishinomaki Made In Local' comprises 18 pieces of furniture. Each piece undergoes stringent design approval from Japan before fabrication can kick off. This in turn helps to elevate local craftsmanship through extensive knowledge exchange.
The first product created at the Ishinomaki Lab workshops was the Ishinomaki Bench, which was developed in collaboration with students from Ishinomaki Technical High for use at a temporary outdoor movie theatre. The tie-up also produced the KOBO TABLE, originally designed for 'IRORI', Ishinomaki's first coworking space, which was developed after the 2011 earthquake and tsunami. This sturdy table can now be found in offices, bakeries, and local restaurants throughout the city of Ishinomaki.
Song continues, "This year, we want to expand our collaborative approach with Keiji Ashizawa's studio by bridging more Singaporean designers with his team to design a new range for Kernel. We don't want to limit ourselves to looking solely for product designers either; the design industry is large and varied, and we want to explore possibilities beyond what has always been done."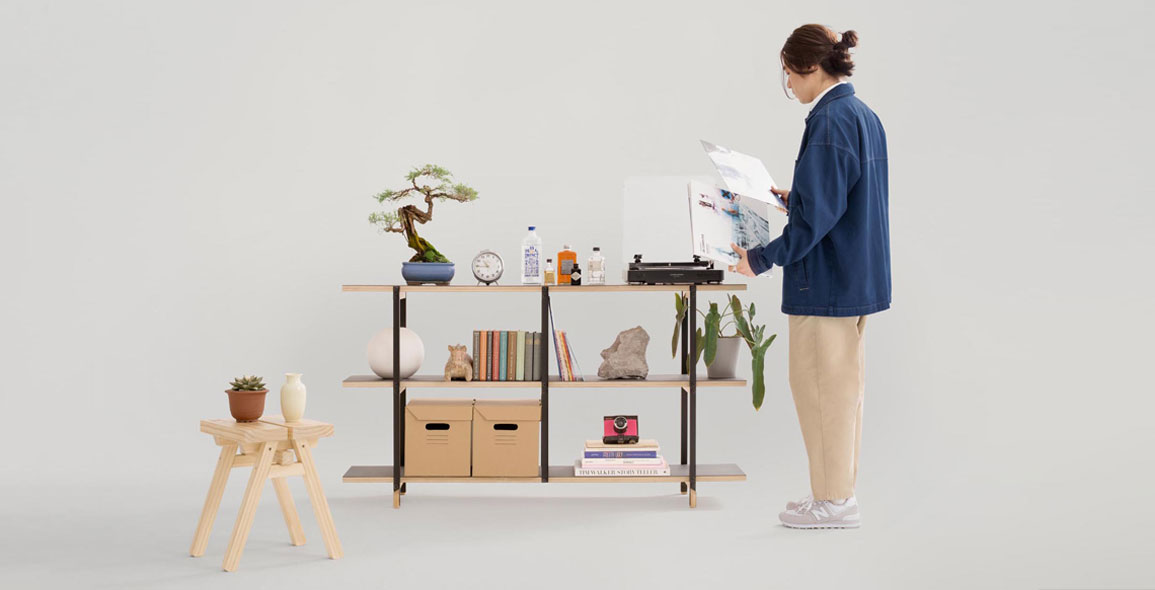 KERNEL was inspired by the altruistic motivation behind the founding of Ishinomaki Lab in the wake of the Fukushima earthquake 12 years ago.
Small Wonders
Kernel's design philosophy revolves around flexible and versatile pieces that do not take up too much space. Kernel furniture isn't only found in homes, either — they work well in offices, as well as co-working and co-living spaces.
Designed by Ashizawa, Kernel+ is a flatpack furniture range that uses premium laminates and is ideal for the small urban home. The team is hoping to expand their flat pack furniture offerings in cities like Hong Kong, Shanghai, Tokyo, New York City, and London.
With regard to upcoming design plans, Song thinks that the philosophy of designing for smaller spaces is going to stay the same "simply because urban homes will keep getting smaller". He shares, "After a trip to Copenhagen Business School jointly arranged by SFIC (Singapore Furniture Industries Council) and EDB, I was exposed to new ways towards creating sustainable furniture. We may explore that for a new range.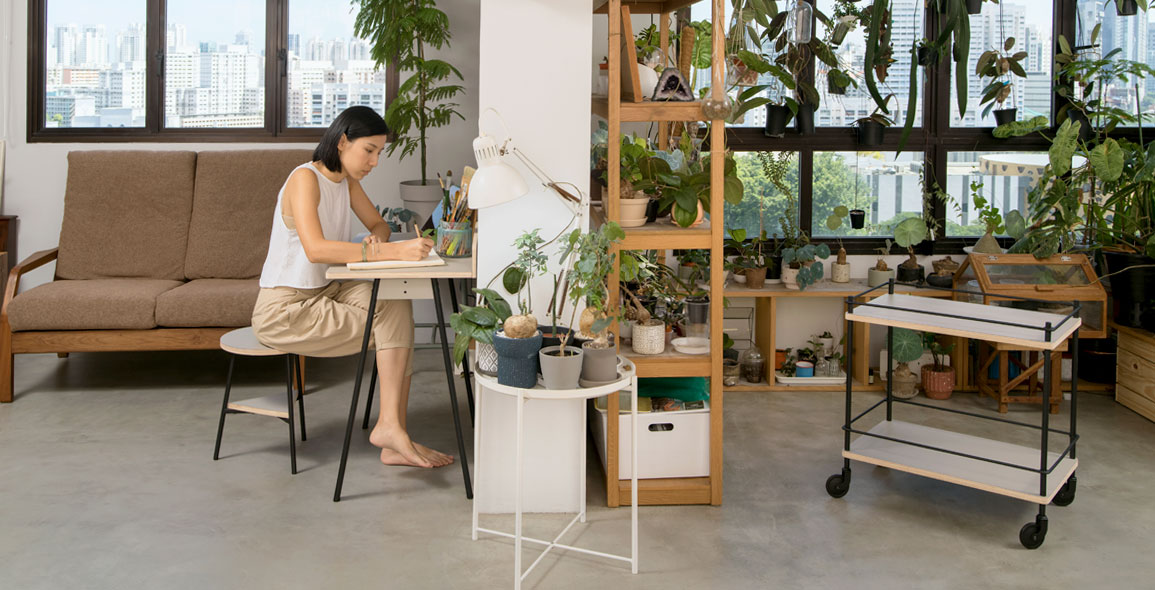 KERNEL+ flatpack furniture range is ideal for smaller urban homes.
Sustainable Approach
According to Keng, although utilising upcycled waste materials in the construction and fabrication of furniture pieces may seem appropriate in this day and age, its practicality may largely depend on cost, durability, and technology. "In Singapore, the processing and upcycling of waste is still very resource dependent and may cost quite a bit," he says, adding that this might inhibit the adoption of sustainable materials.
"Larger furniture companies may be able to champion these eco-friendly strategies easily. Kernel, however, tries to explore other ways to be sustainable through encouraging slow furniture — for instance, not overproducing pieces for storage but rather educating clients to wait for their pieces to be crafted," says Keng. As such, the Kernel team believes that homeowners should consider a 'less is more' approach to furnishing. "Buying less but buying better," Song says.
He then points out, "Another avenue for us in terms of sustainability is how compact our Kernel+ furniture is. Being flat-packed allows us to reduce our carbon footprint and transport costs during shipping. I think it is inevitable that we consider our effect on the world, and after attending my course in Copenhagen, it is imperative that we find newer, better ways to provide the world with sustainable choices."
The co-founders are also exploring a potential buy-back policy in which they buy back used solid wood furniture pieces by Ishinomaki Lab, repair and upcycle them, and then resell them. This gives the material a longer shelf life and ensures less wastage in the environment.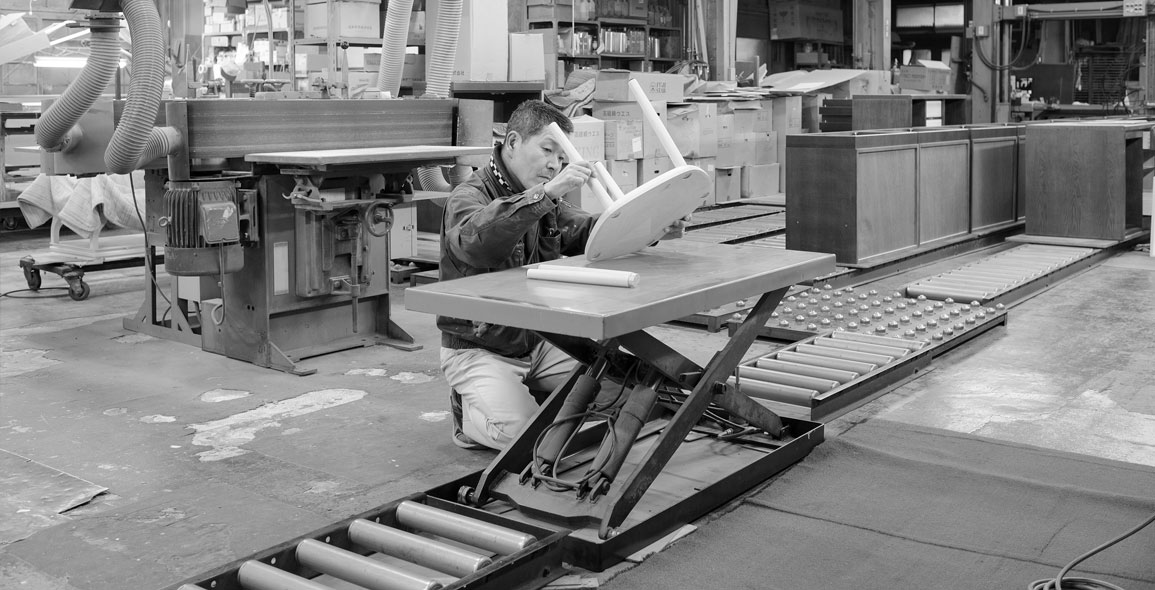 The making of contemporary MEETEE furniture in Japan.
Appreciation For Craftsmanship And Design
Asked for his opinion on whether Singaporean homeowners value craftsmanship and designer furniture, Keng muses that most Singapore homeowners are still very much influenced by dollar value. "That's the problem with fast furniture — furniture pieces that can be easily picked off from websites and, sometimes, even knock-offs of classics that sell at a fraction of the original retail prices. For this segment of the market, the craft in furniture making is very undervalued and often leads to wasteful behaviour towards furniture," he explains.
The trio remain hopeful, however, as they do see a segment of consumers that is very invested in the perceived value of a piece of furniture. "They appreciate that furniture-making is a craft and that good design coupled with quality materials makes a good piece of furniture that is timeless and elevates ones living," Keng says.
"So it really is about education. And as purveyors of good furniture design, we do feel the importance of sharing this information and knowledge with our clients. If you know what goes on behind the product you are purchasing, you will appreciate and treasure it even more," he adds.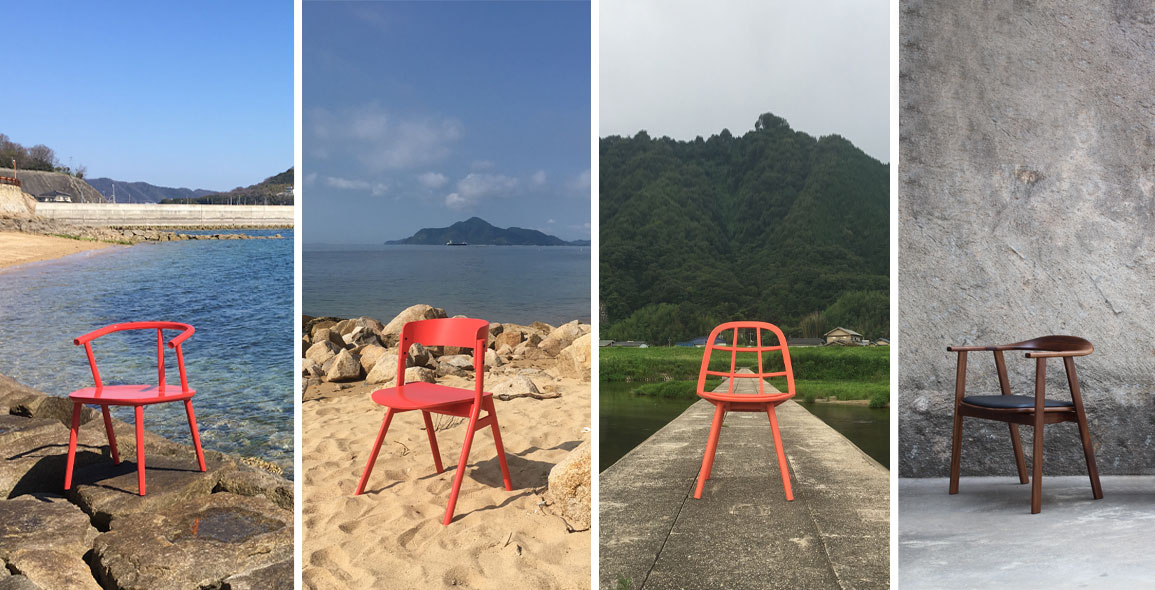 Kernel launched MEETEE in Singapore in July 2022. The four signature series by established Japanese designers each offer distinct design aesthetic and the highest level of craftsmanship.
Recently, Kernel has also brought in another acclaimed Japanese furniture brand, MEETEE, to Singapore. Inheriting tradition and history of high quality craftsmanship from its Hiroshima-based parent company FUCHU Furniture, this new brand expresses a fresh vision of contemporary furniture design.
Song believes that the pandemic has shifted many people's focus on becoming more house proud. "It exposed a lot of homeowners to really consider being more selective on furniture that tells a story, as well as investing in pieces that last and are highly functional while being aesthetically pleasing."
Photos:
Kernel, Ishinomaki Lab, Meetee