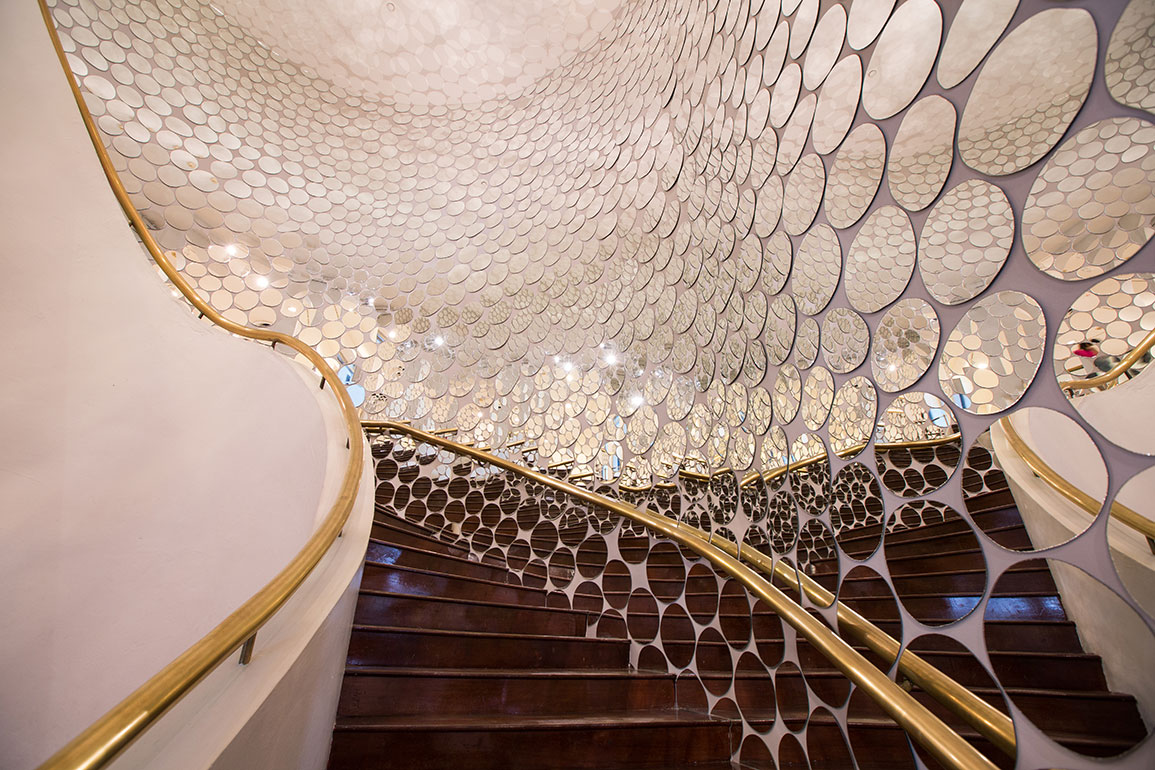 Humankind has always devised ways of seeing beyond sight. Two such instruments are the map and the mirror, which make visible more than just physical terrains. While the atlas – a book of maps – locates where we are and charts where we want to go, the mirror shows us to ourselves, sometimes unreliably, and in curious ways.
Through an exploration of the literal and metaphorical characteristics of atlas and mirror, An Atlas of Mirrors reveals artistic perspectives that arise from our migratory, intertwining histories and cultures, particularly in Southeast, East and South Asia.
Tokyo-based Harumi Yukutake, who is a celebrated artist (having exhibited in numerous international exhibitions and public shows), makes use of the reflective quality of mirrors to transform existing spaces, walls, floors and stand-alone structures, as well as to create installations both indoors and outdoors. For this installation, she uses glass mirrors because of their highly reflective qualities. The mirrors – cut into random cellular shapes of 15-30cm in diameter – calling to mind her other mirror installations, such as Restructure, 2006, which uses mirrors of the same shape but in different sizes.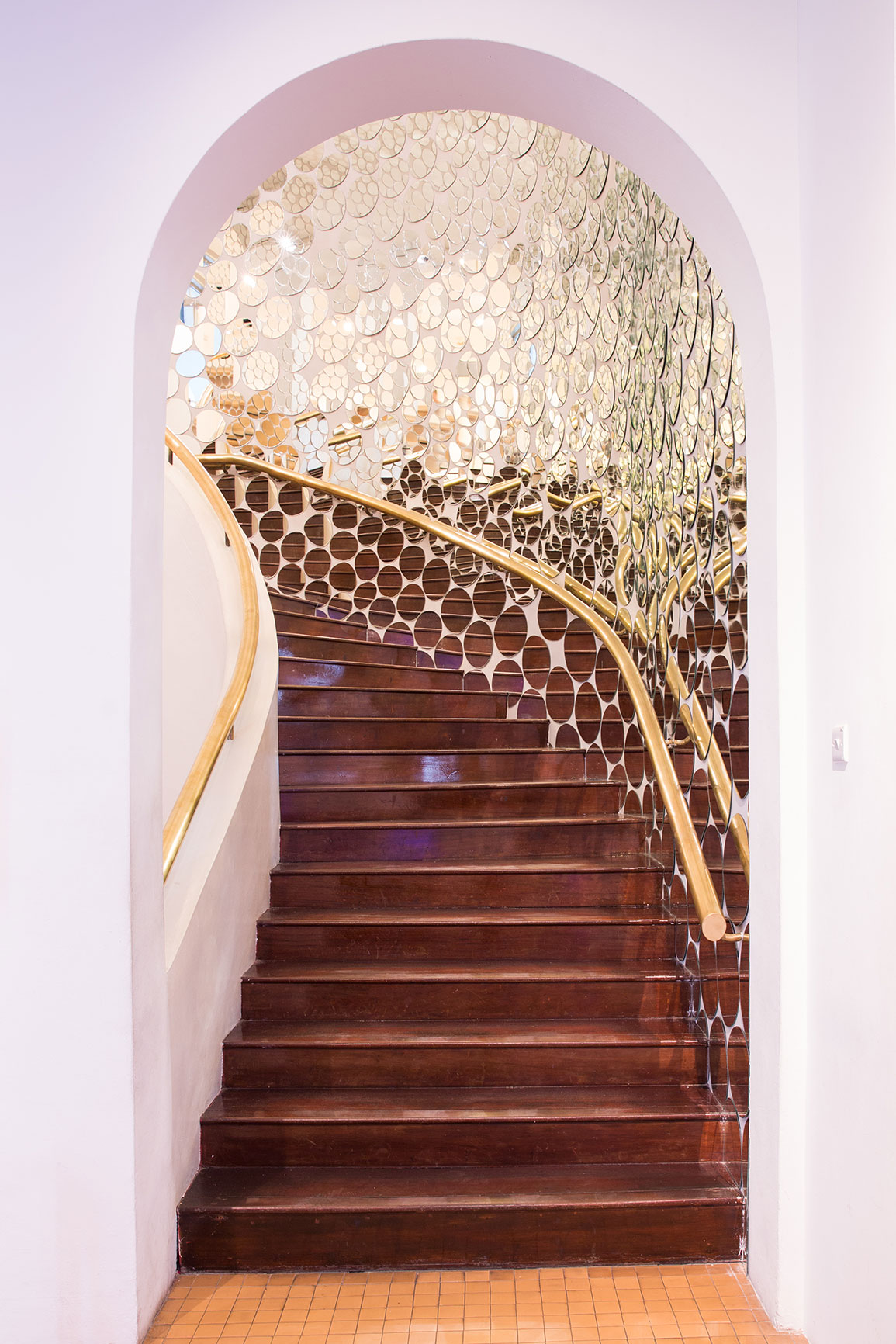 In realising the installation, sponge tapes – adhesive tapes specially manufactured for architectural mirror applications on uneven surfaces – were meticulously applied to the concave wall. Each piece was precisely placed by the artist to create a surreal installation that inspires imagination.
The main title of the Biennale is woven through nine 'conceptual zones' in particular curatorial contexts. Artworks located within each zone resonate on many levels, and at the same time, all nine zones coincide, intertwine and reflect each other along the conceptual continuum of 'An Atlas of Mirrors' as a whole. Each zone represents concepts, ideas and ways of seeing as explored in the 58 artworks and projects.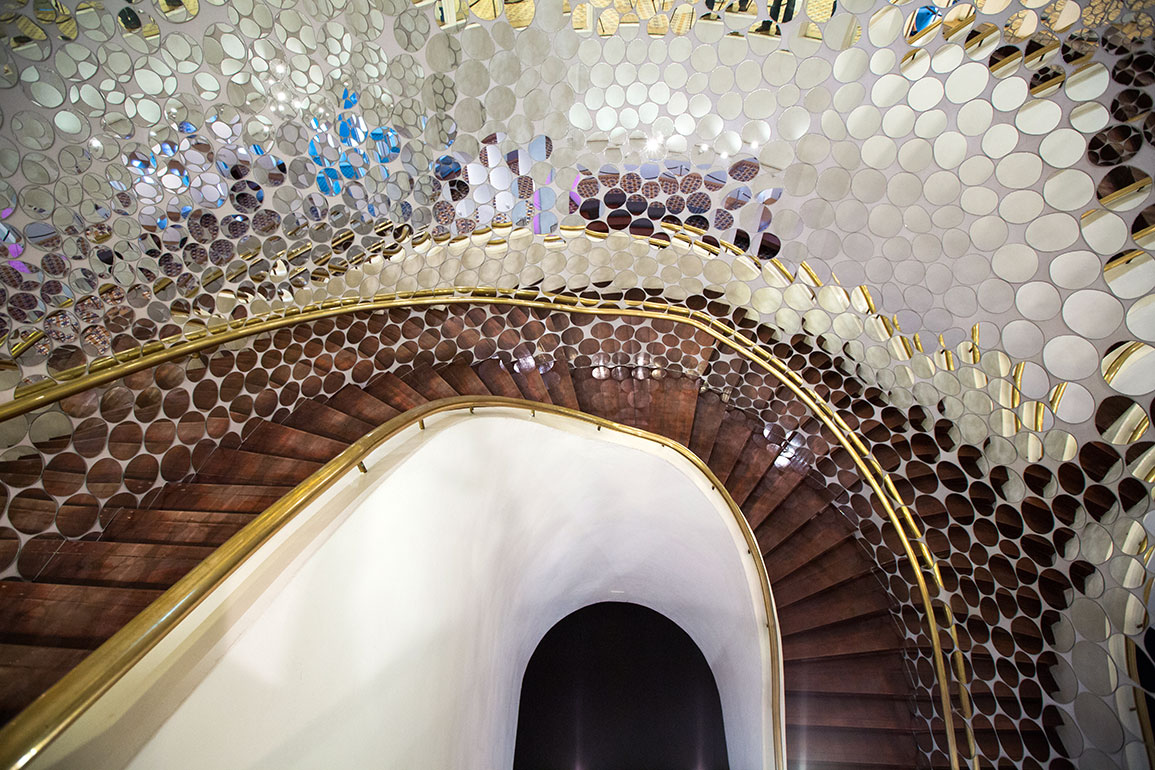 A print version of this article was originally published in d+a issue 96.
Images:
Singapore Art Museum