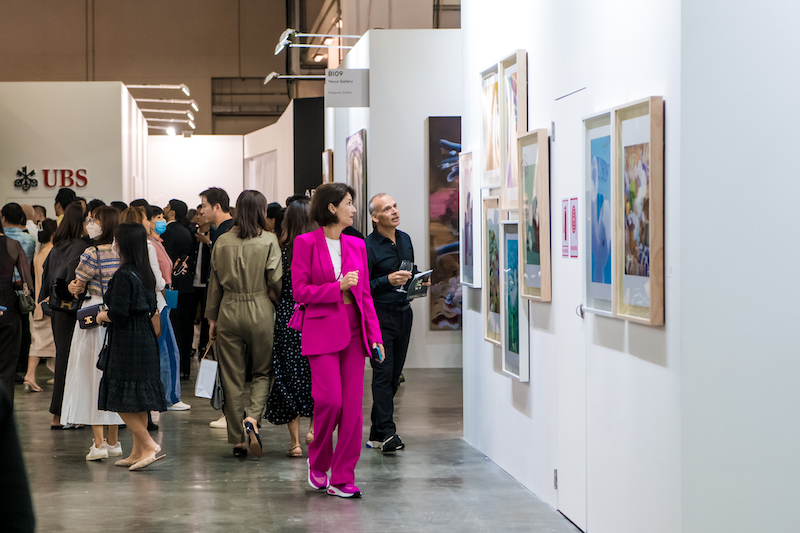 Art enthusiasts can expect to see numerous Singapore and Southeast Asian galleries participating at ART SG the next couple of days. Held from 12 to 15 Jan, 2023 at Marina Bay Sands' Expo & Convention Centre, the fair brings together over 1,000 artists from around the globe presented by 160 participating galleries from 30 countries.
Thousands of VIPs attended the preview day, including local and international collectors from Indonesia, Thailand, Philippines, Malaysia, Vietnam, Australia, Japan, Korea, Mainland China, Hong Kong, Taiwan as well as Europe and the US.
Magnus Renfrew, co-founder of ART SG talks about what differentiates ART SG from other art fairs. He also points out the different sections that will appeal to different types of audiences (art-curious, new art buyers, experienced art investors, etc.).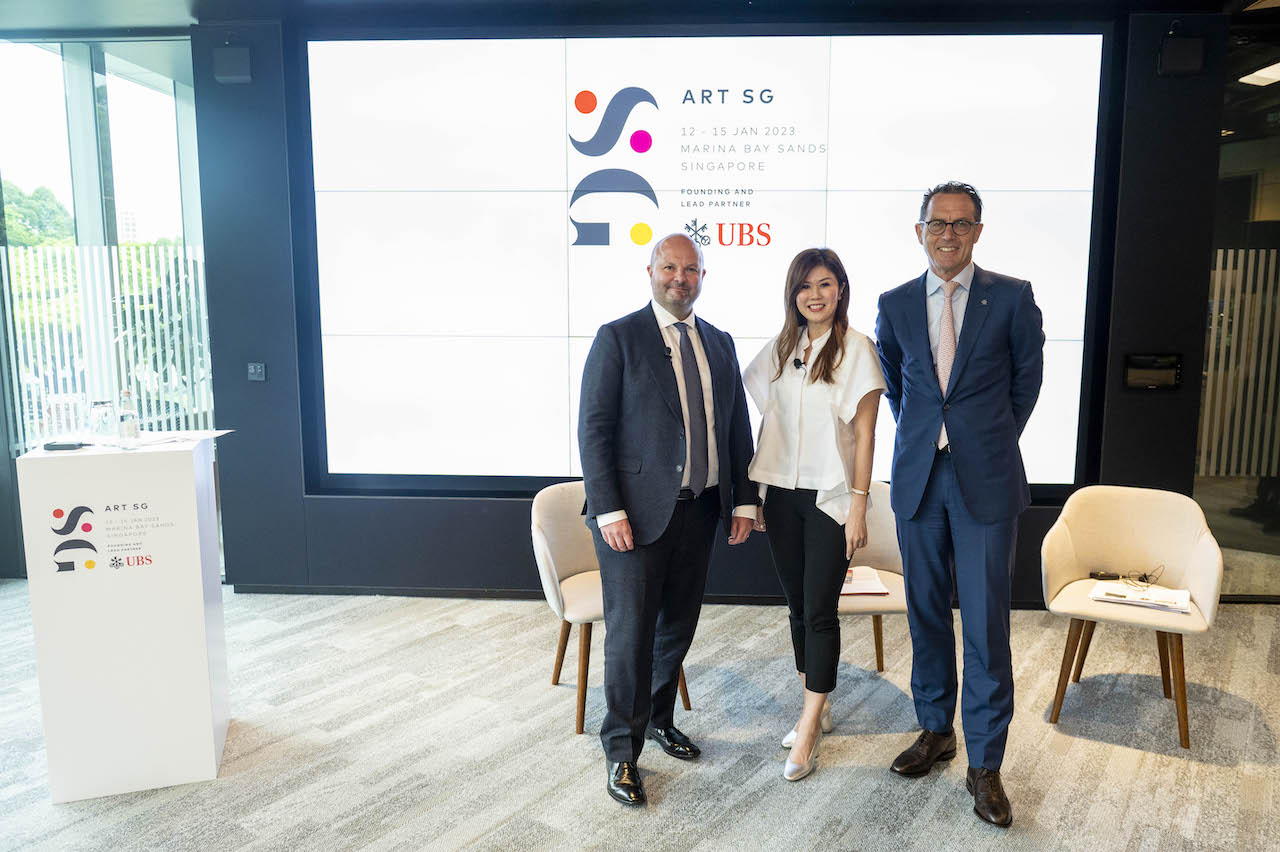 (From left) Magnus Renfrew, Co-Founder, ART SG, Shuyin Yang, Fair Director, ART SG, August Hatecke, Co-Head Global Wealth Management Asia Pacific and Country Head of UBS Singapore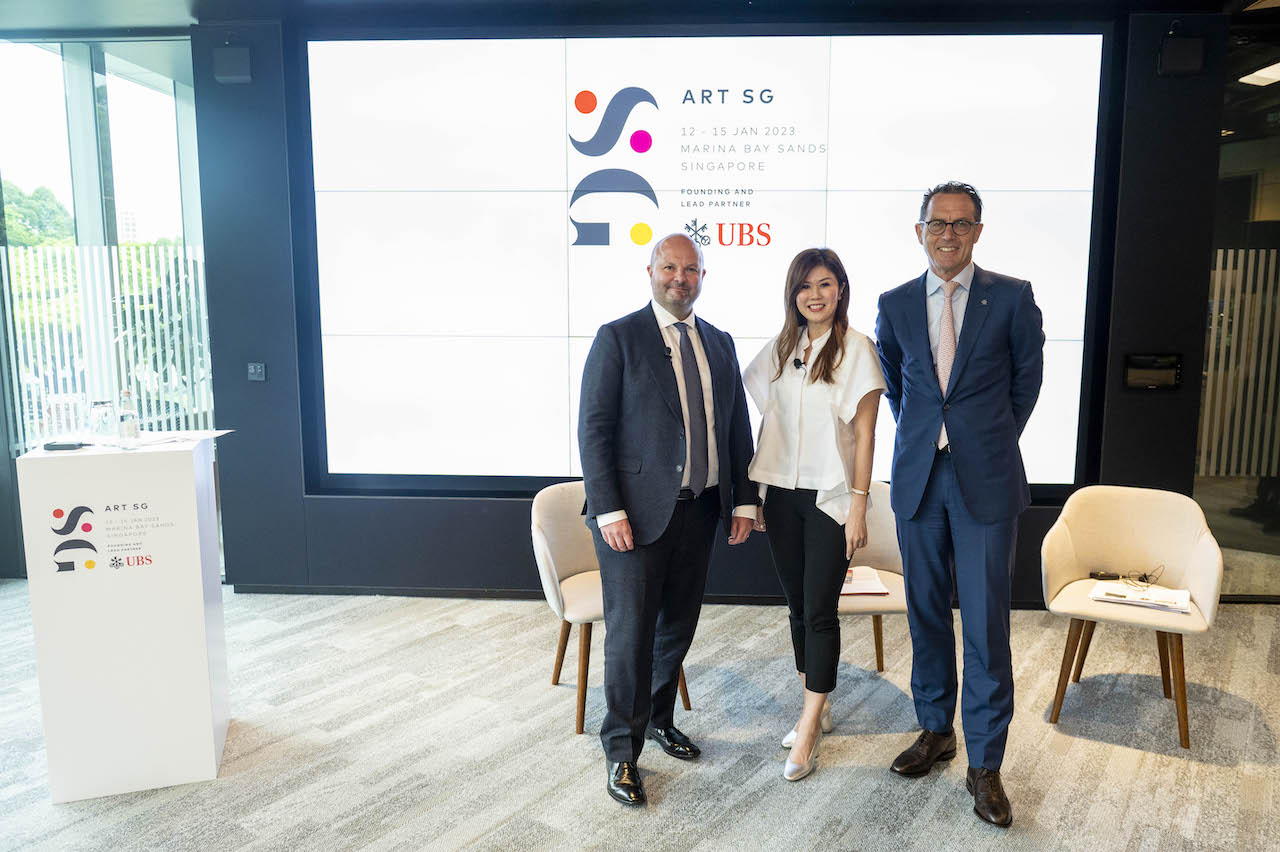 Mr Edwin Tong, Minister for Culture, Community and Youth and Second Minister for Law (centre) - visiting ART SG
What differentiates ART SG from other art fairs?
ART SG is the biggest art fair launch in a decade in Asia and one of the largest art fair launches ever anywhere. The fair features an exceptional line up of international galleries that have been selected by our Selection Committee of gallerists. This selection and competitive application process ensure that only the best galleries showcasing the best artists participate. The fair is truly global in geographical scope with more than 30 countries and territories represented. The only fair within Asia of comparable scale and quality is Art Basel in Hong Kong.
The fair is set to become the meeting place for the Indo Pacific and a major opportunity for these communities to engage with the rest of Asia through Singapore. As such, ART SG has an incredibly wide catchment area and will attract collectors from across Southeast Asia, Australia, India and Asia more widely. The fair provides an opportunity for those from the region to see on their doorstep the best art represented from the best galleries from Southeast Asia, Asia and the rest of the world.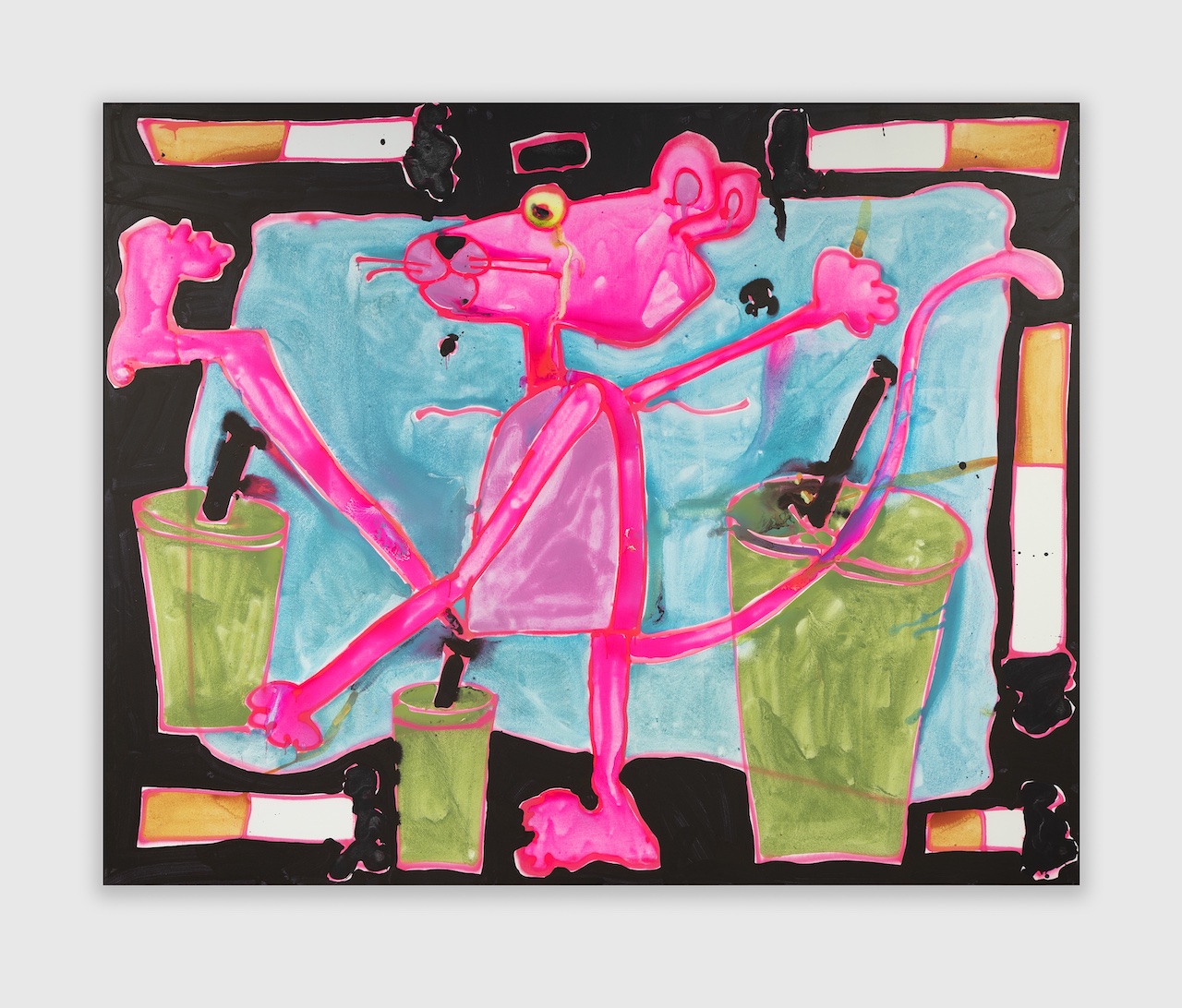 In the opening hours of the fair, David Zwirner gallery sold more than half the booth
Why is Singapore an ideal location for such an international art fair?
Singapore is the acknowledged nexus for Southeast Asia, a major global financial centre and home to a thriving tech scene. It is an exceptional location to hold an international art fair with unparalleled infrastructure, great hotels and restaurants and a rapidly developing cultural landscape. In addition, over the past few years Singapore's position has further strengthened with a major influx of wealth from around the world as demonstrated by the number of family offices (minimum viable assets under management of US$100 million) having more than doubled over the last 18 months. The same period has seen a considerable increase in the populations of wealthy Chinese and Indonesians and others who have chosen to make Singapore their permanent base.
Geo-politically and geo-economically Singapore is becoming ever more relevant as the terminology shifts from 'Asia Pacific' to 'Indo Pacific', where Singapore is commonly regarded as the de facto hub. Singapore is the only place in Asia now that is truly regarded as neutral territory. English is commonly spoken, Mandarin is commonly spoken making it easy to navigate. There is probably nowhere in the world where people feel so equally at home.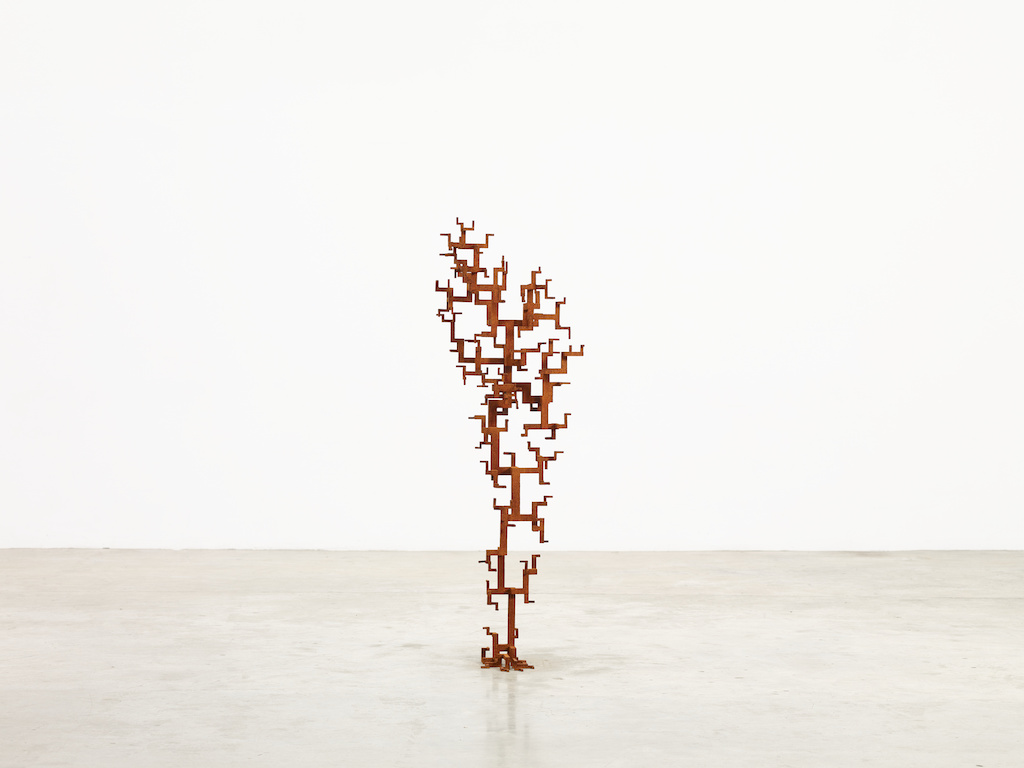 White Cube, Antony Gormley NERVE 2020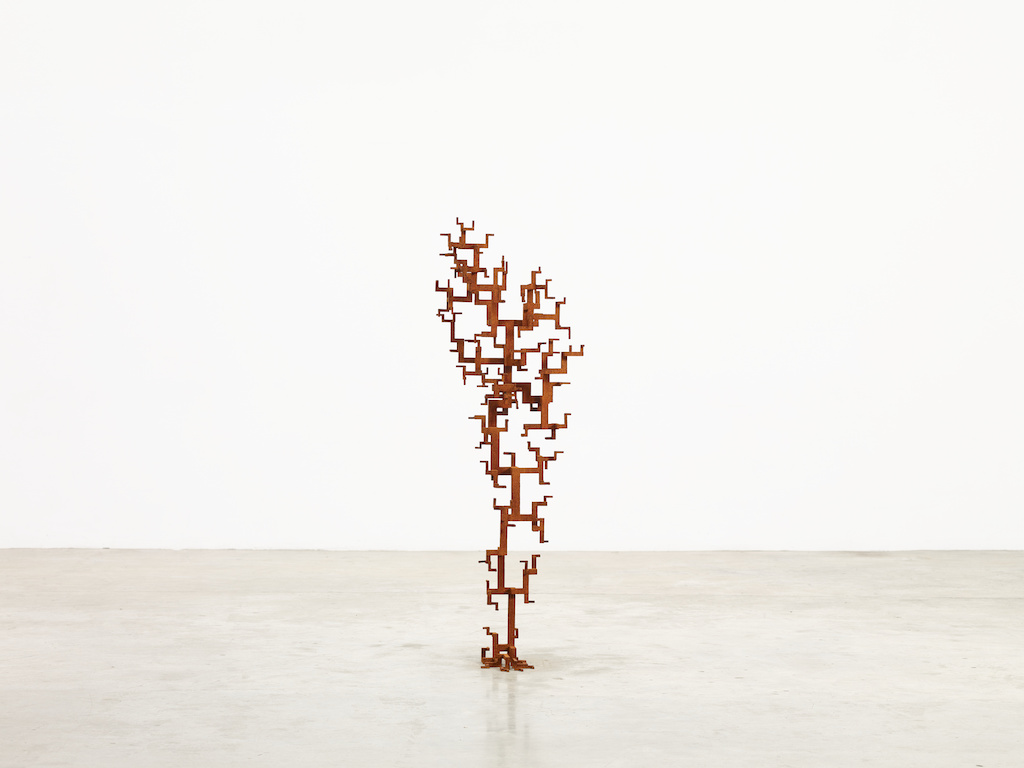 Waddington Custot, Gregory in the Pool
What are the different sections of ART SG that will appeal to different types of audiences?
ART SG features four sectors. The GALLERIES Sector will appeal to visitors who are looking to see top level galleries and the work of leading artists from around the world. The FOCUS sector is dedicated to single artist, two artist or thematic presentations which provide an opportunity to explore the works of artists in context and greater depth. The FUTURES Sector is dedicated to younger galleries and celebrates the best of the next generation of galleries. The REFRAME sector is dedicated to work produced in digital media.The idea for this sector was to provide a historical context that can help to develop a meaningful discussion about work produced in this media rather than the speculation-dominated discussions of the last two years. Singapore has a highly developed tech sector and this REFRAME sector is partially devised as a way to engage with this audience.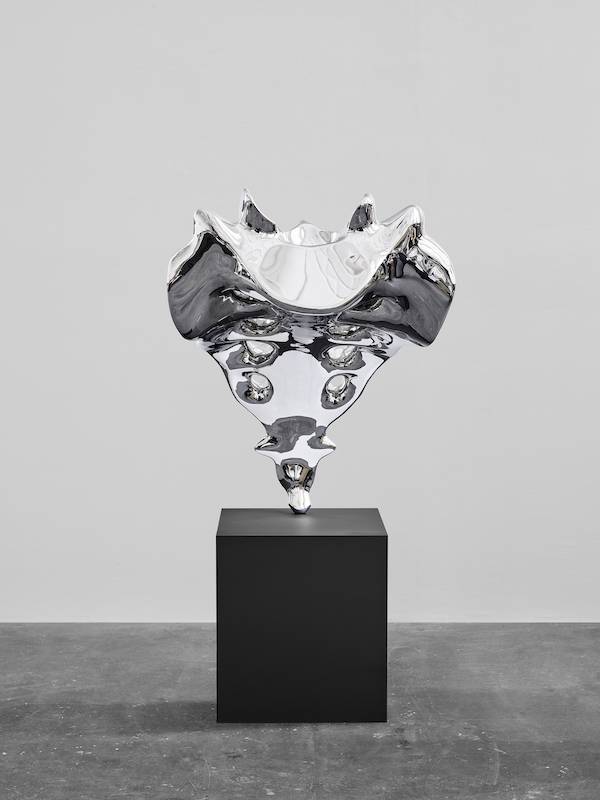 Pace Elmgreen, Dragset,Tailbone (Stainless Steel), 2021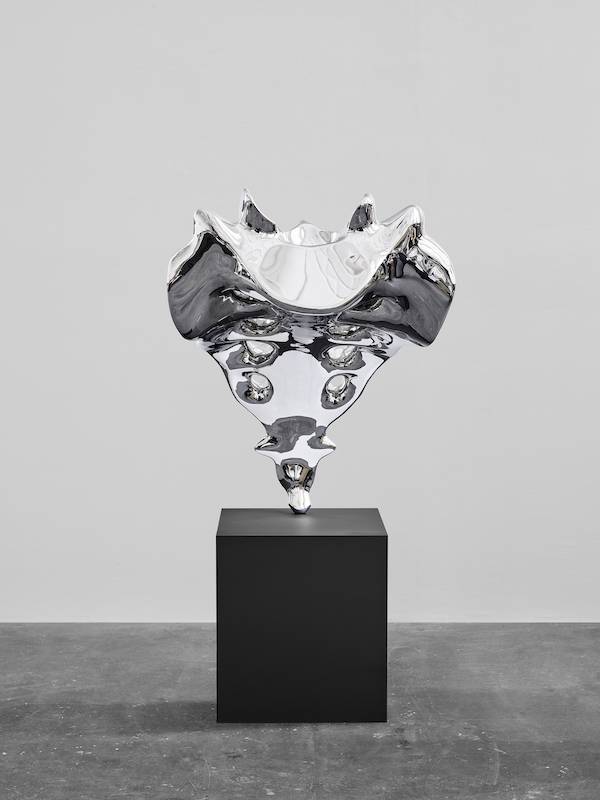 neugerriemschneider