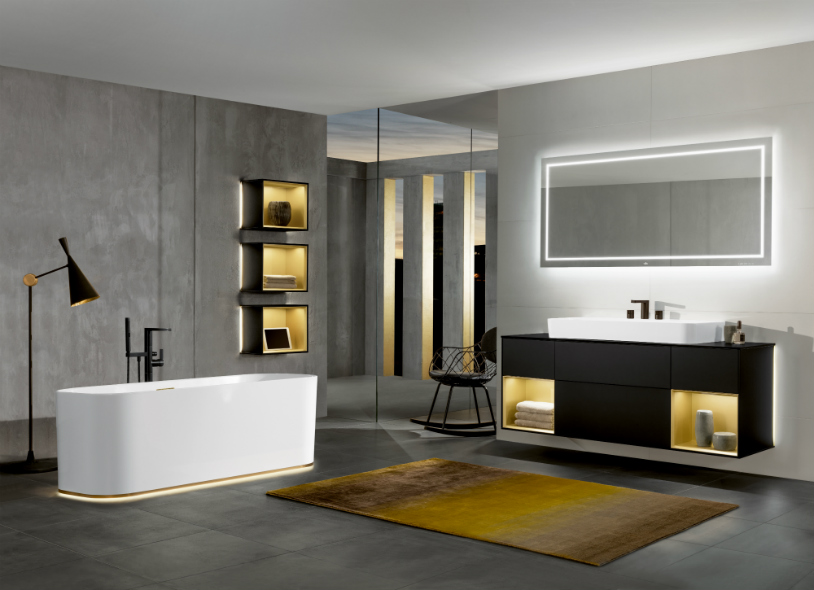 Finion, the new premium bathroom collection from Villeroy & Boch, creates a luxurious bathroom setting with its exclusive bathroom ceramics, elegant furniture, stylish lighting concept and high-quality monolith bath, making it an oasis of relaxation and well-being.
Its delicate and purist design, high-quality material and workmanship, as well as its versatility and individuality are key highlights of the collection.
Washbasins Made from TitanCeram
Renowned designer Patrick Frey, known for his unique combinations of form and function, exploited the excellent material properties of TitanCeram in creating Finion.
"Ceramic was a new material for me as I had never really worked with it before. After gaining an insight into the manufacturing process at Villeroy & Boch, I took full advantage of the benefits of TitanCeram for the flowing, strongly contoured design of the washbasins as this material allowed me to make very thin and fine forms," confides Frey.
It resulted in 10 ceramic washbasin models whereby the wall-mounted and surface-mounted washbasins have walls that are only 6mm thick.
The collection has surface-mounted, wall-mounted and vanity washbasins, ranging from a compact hand washbasin that is 43 cm wide to a spacious 130 cm double washbasin, therefore providing a perfect washbasin solution for all tastes and almost any room layout – from small guest bathrooms to roomy well-being oases.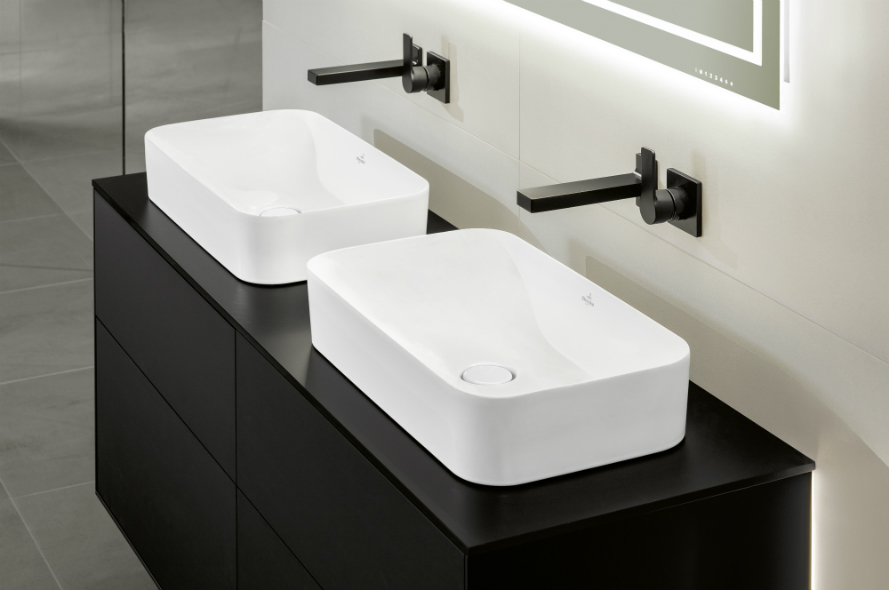 Modern and Sophisticated Toilet
The wall-mounted toilet enhances the bathroom setting with its clean-cut linear design.
The rimless toilet is invisibly secured with SupraFix and fitted with DirectFlush technology that ensures powerfully efficient flushing and maximum hygiene.
The SoftClosing feature closes the slim 40mm toilet seat softly and silently; and can be removed quickly and easily via QuickRelease when it is being cleaned.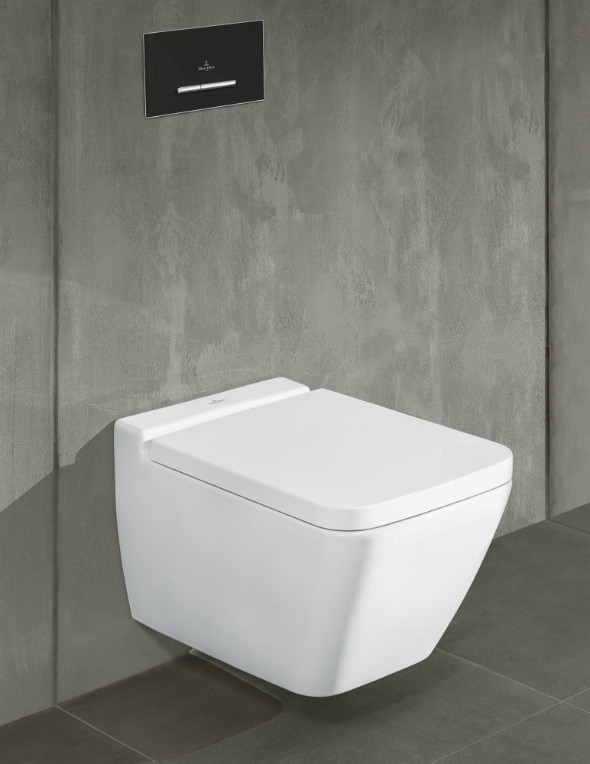 Free-standing Quaryl Monolith
The free-standing Quaryl bath, which boasts a delicate design with precise, extremely thin edges that are only 15mm thick, is another highlight of the Finion collection.
In spite of the compact dimensions of 170 x 75 cm, it still has a generous internal surface and provides the best bathing experience. This also makes it ideal for smaller bathrooms.
The Finion bath is available in different versions: with and without a design ring on the outside of the bath as well as an optional emotion light feature.
The lighting arrangement at the bottom of the bath, which can be continuously dimmed via remote control comes with a choice of light colours; as if appearing afloat on a pedestal of light.
For its excellent overall concept of puristic lines and smart features, Finion has been awarded two of the most important design awards in the world; the iF Design Award 2017 as well as the Red Dot Design Award 2017 by an international jury of experts.
Discover more about Finion and Villeroy & Boch's other exclusive offerings at the Bathroom Gallery and the Interior Affairs Bathroom Experience Center.
This story was brought to you by Villeroy & Boch.