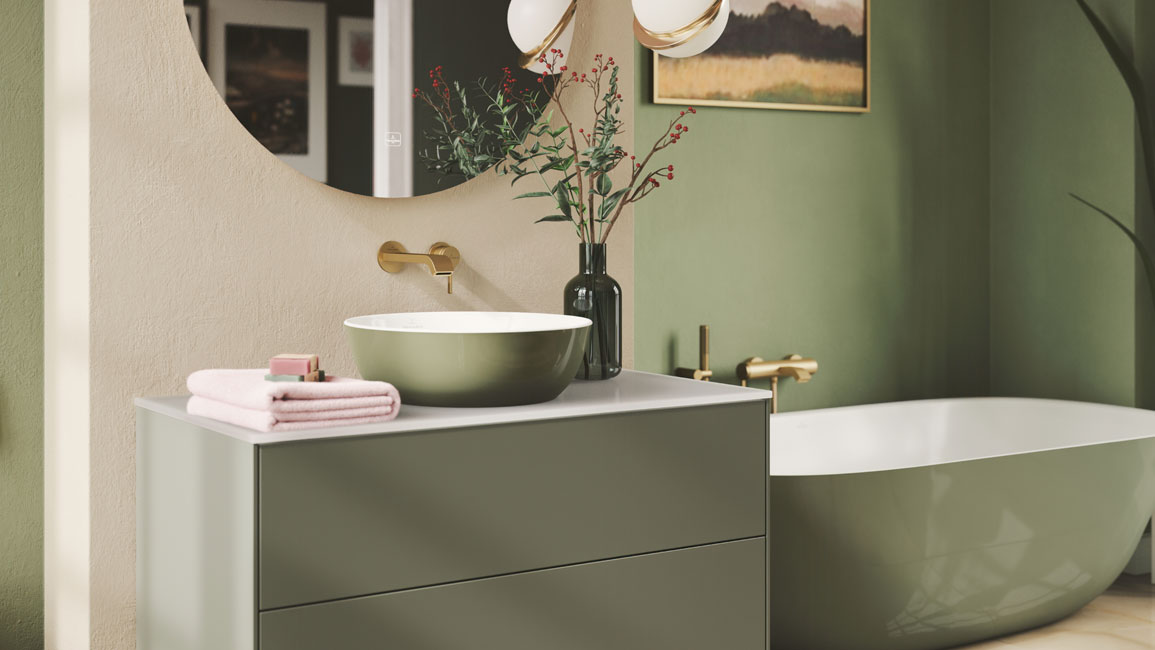 The bathroom can be one of the most difficult spaces to design, from choosing the right flushing system for your WC to picking out the shape and finish of your washbasin. Villeroy & Boch makes this a little easier by providing you with groundbreaking technology and high-end fixtures all in one place.
Each design is imbued with a delicate balance of innovation, functionality and beauty. The brand's 270 years of history and experience speak to its quality assurance and distinct European appeal that stays authentic to its design roots.
No matter your style, you're sure to find something to perfectly fit your bathroom needs, improving the functionality of your space while inspiring you every day with a considered, personalised design language. Small bathrooms are of course included too, with space saving sinks, storage solutions and even bathtubs to make the most of every corner.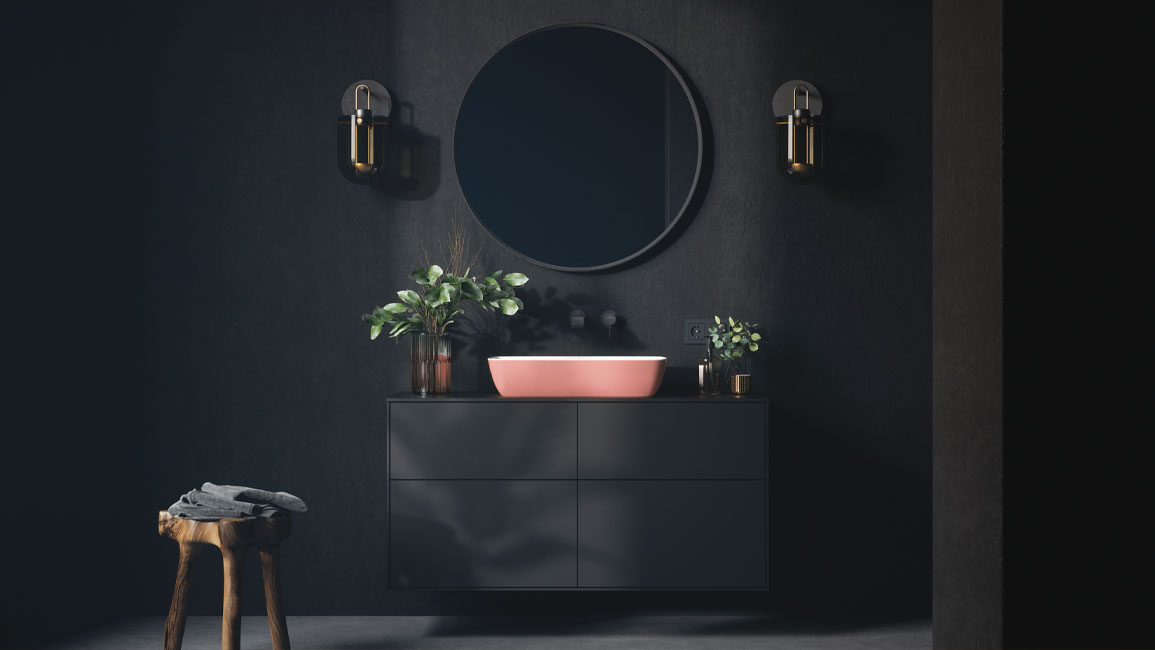 ARTIS WASHBASIN
New Launches
In 2022, Villeroy & Boch launched an exciting line-up of new fixtures and systems in the region, such as the TwistFlush & Subway 3.0, an innovative toilet flushing technology with waterefficient vortex power. The secret here is the patent pending TwistFlush technology, which uses the physical force of a powerful yet controlled water vortex to effectively clean the entire bowl while also saving precious water every time the flush is activated.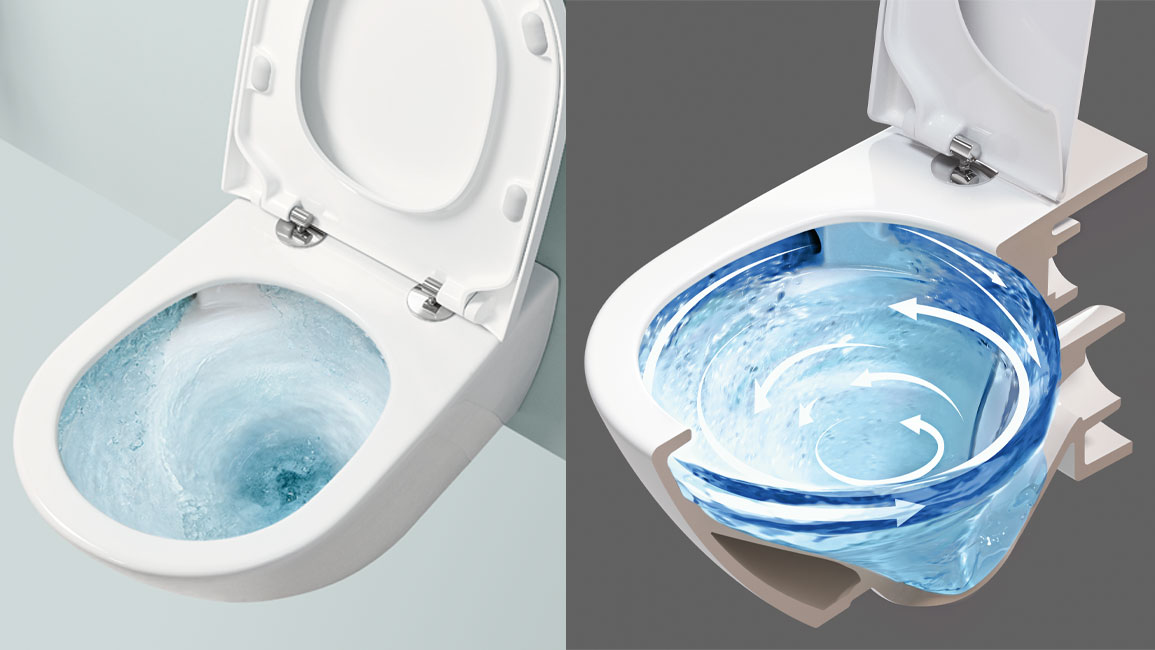 TWISTFLUSH & SUBWAY 3.0
As for fixtures, the Artis washbasins are sure to instantly catch your eye. Available in four shapes, nine colours and countless combinations, Artis is a true all-rounder that satisfies all tastes and preferences, whether you're looking for a statement piece or a subtle highlight.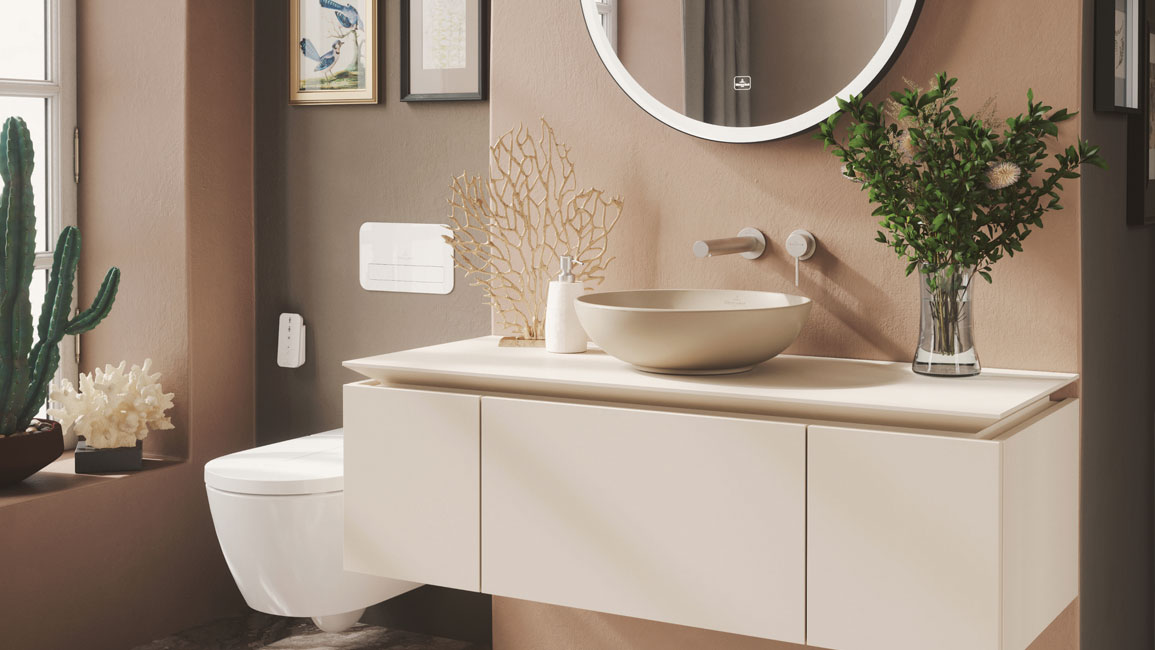 LOOP & FRIENDS
Loop & Friends, on the other hand, is a playful bathroom range and an old crowd favourite that has just received a brand-new look this year. The Loop & Friends collection emphasises geometry and delicate silhouettes, each piece finished with bold, matt colours that are sure to be well-loved by modern homeowners.
For more information, visit: pro.villeroy-boch.com