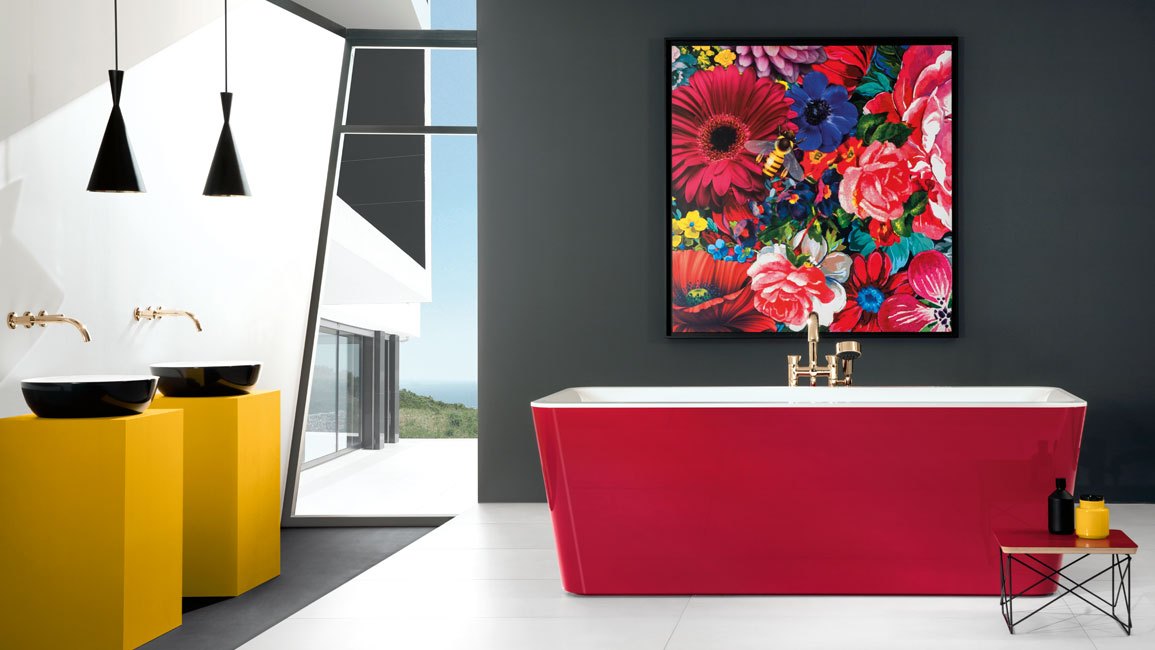 Think sanitaryware and white is most closely associated with them. Why though? Villeroy & Boch is an advocate of using colours to express individuality in the bathroom. This is done through offering a large palette that can be applied onto a wide range of its products. It also has a Colour on Demand service, that has over 200 shades from a wide spectrum of standard RAL or NSC colours in matt or glossy finishes.
WASHBASINS
The Artis washbasins are crafted from the TitanCeram ceramic material and comes in a host of shapes from round to oval, square or rectangle. It has four harmonious colour schemes in shades of green, yellow, light pink and blue, each with three gradations, as well as a neutral range with three colours in a black-grey spectrum. These colours are handpicked by German-Danish designer Gesa Hansen who was inspired by the kaleidoscope of seasonal colours in Paris.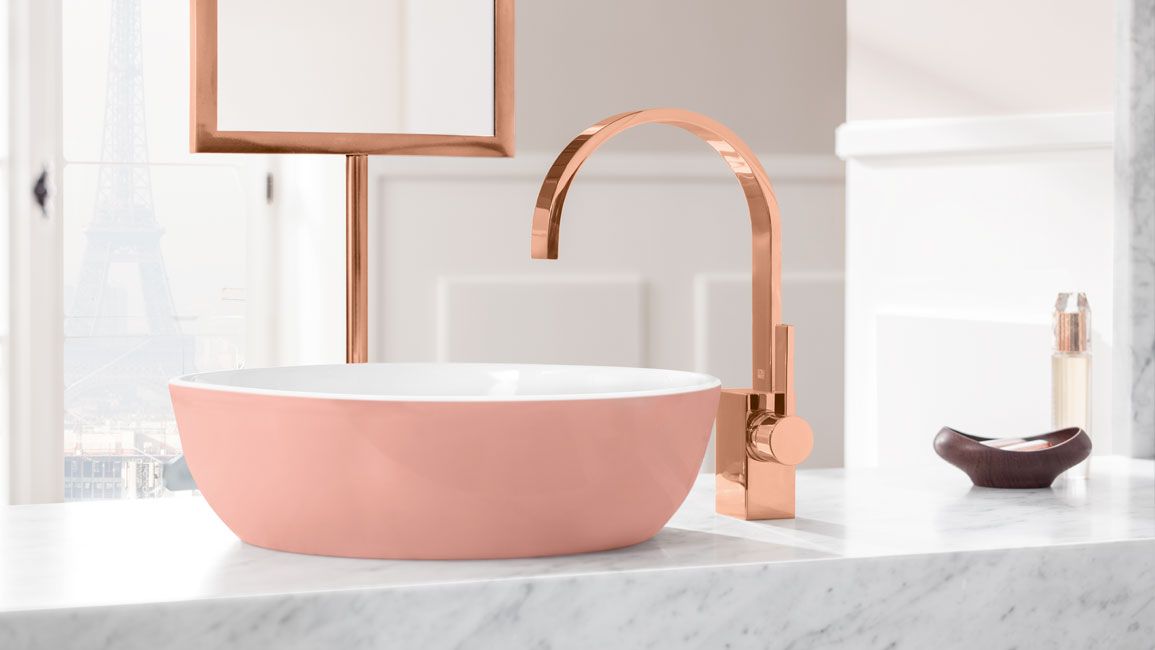 The Artis washbasin
With its minimalist design, the Memento 2.0 washbasin represents pure understatement. Worth noting is the matt TitanGlaze finish – with colour names like Stone White, Ebony and Graphite – that has a velvet feel because of the high-purity crystalline aluminium oxide in it. This fits equally well in a monochrome concept as well as in a bright and cheerful one.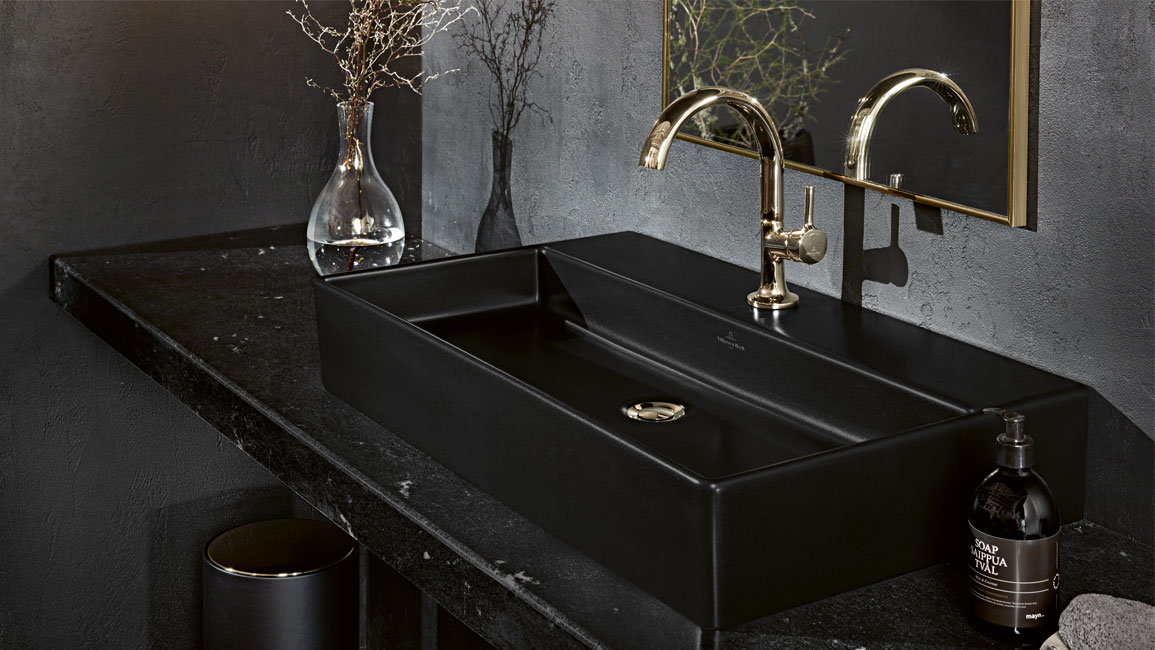 The Memento 2.0 washbasin
BATHS
The free-standing Quaryl bath from the Finion collection is an ideal solution for small spaces. With edges of only 15mm, it comes with an optional design ring outside the bath in colours Chrome, Champagne or Gold. The bottom exterior surface can be illuminated in different colours and brightness, operated with a remote control, making the bathtub appear to float on a pedestal of light. The bath received the iF Design Award 2017.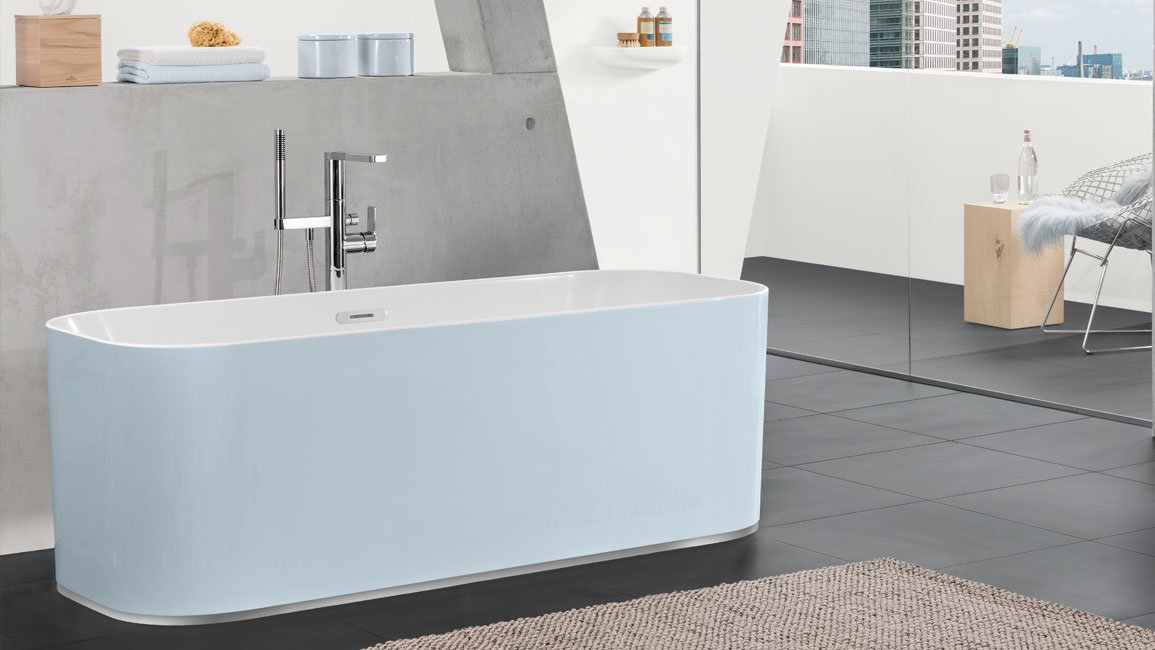 The Quaryl bath from the Finion collection
The curved edges of the bath from the La Belle collection instantly recalls the Romantic era. These juxtapose against the straight lines that make up the rim, offering a sensual form that delights. Made from Quaryl, it begs to be ordered in a pastel pink or baby blue. It won the 2010 Red Dot Design Award for its elegant and beautiful form.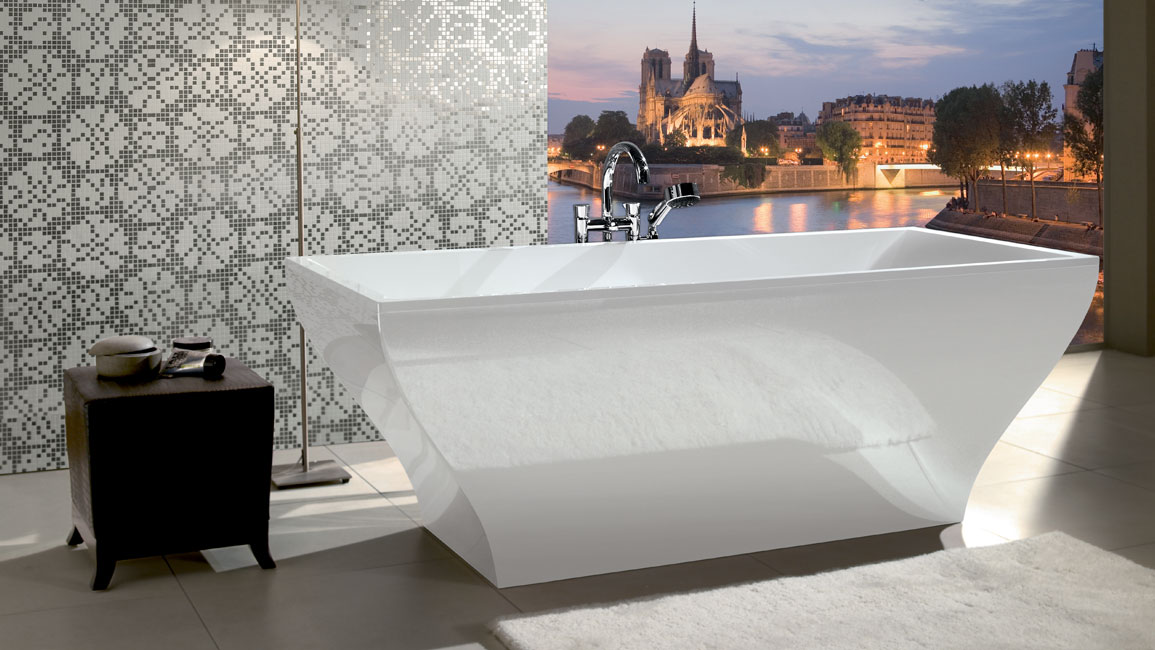 The La Belle bath
The modern design of the Squaro Edge 12 balances comfort and aesthetics perfectly. An inner depth of 45cm means it conserves water well, while a bath rim of only 12mm makes it very slim. Embellish the exterior with vibrant hues like berry red or sunshine yellow to make a statement. This piece won the Interior Innovation Award 2014.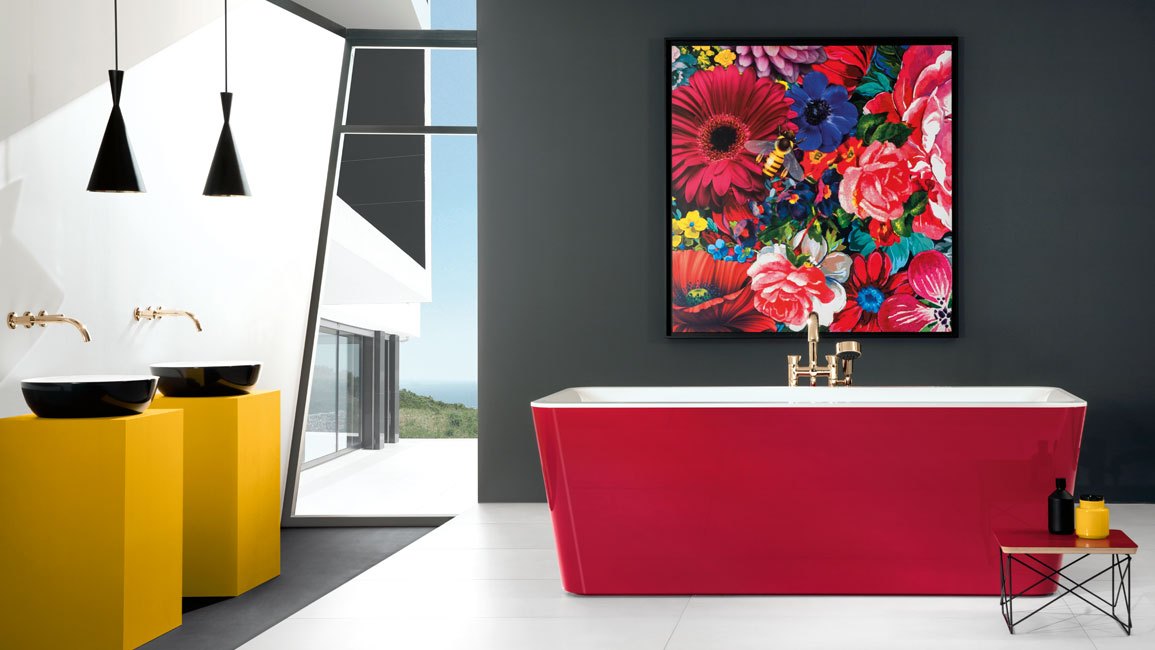 The Squaro Edge 12
This story is brought to you by Villeroy & Boch.