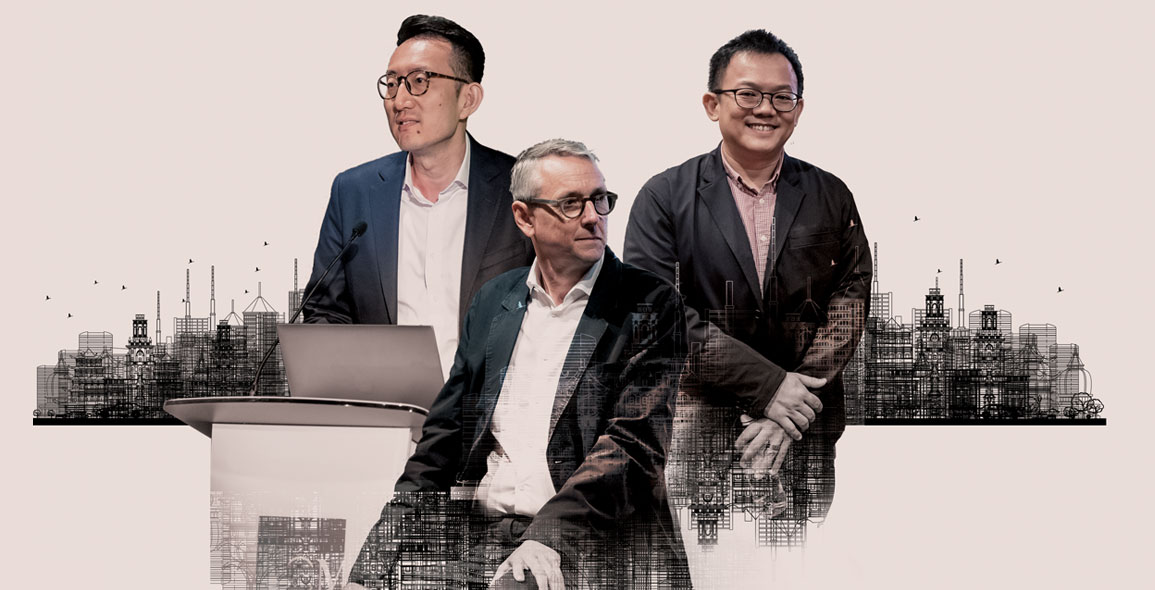 At the end of the three-hour-long event, the sentiment was unanimous: avoid tearing down any building that has social relevance to the community it stands in and if need be, adopt adaptive reuse principles.
Held at the Asian Civilisations Museum in Singapore on 28 August, the 14th JUNG Architecture Talks for 2019, entitled PAST.PRESENT.FUTURE. The importance of diversity in design, sought to examine what is the most sensitive and responsible way to manage historical buildings.
In doing so, three invited speakers offered different viewpoints on this issue. Stephan Schütz, a Partner at gmp, the biggest architecture practice in Germany, showcased some of the firm's heritage projects.
These included the Olympic Stadium in Berlin, first built in 1936, that was then converted into a modern sports venue in 2006; and the extension of the National Museum of China in Beijing, which gmp completed in 2011.
His experience with such projects allowed him to offer insights on how to manage existing buildings:
- Be curious in terms of understanding the historical and cultural conditions you are working with
- Be respectful in terms of dealing with other architects' works
- Be careful in terms of preserving as much as possible
- Be critical in terms of discovering characteristic elements which create the identity of a building
- Be prepared for all kinds of surprises during construction
Closer to home, Founding Partner of Studio Lapis, Ho Weng Hin, delivered a compelling argument for how we need to create "a future for the past".
He briefly traced Singapore's history of preserving old buildings, and highlighted selected projects he was personally involved in, such as Capitol Theatre, South Beach and the Singapore Rail Corridor Master Plan.
Ho also dwelt on how the country needs to rejuvenate its modernist structures such as Golden Mile Tower and People's Park, citing them as being "too young to die", even when faced with en bloc fever in the property market.
"If we don't preserve out buildings from the 1960s and 1970s, we will only have colonial and contemporary structures. This presents a distorted view of the city when you walk around it," he said.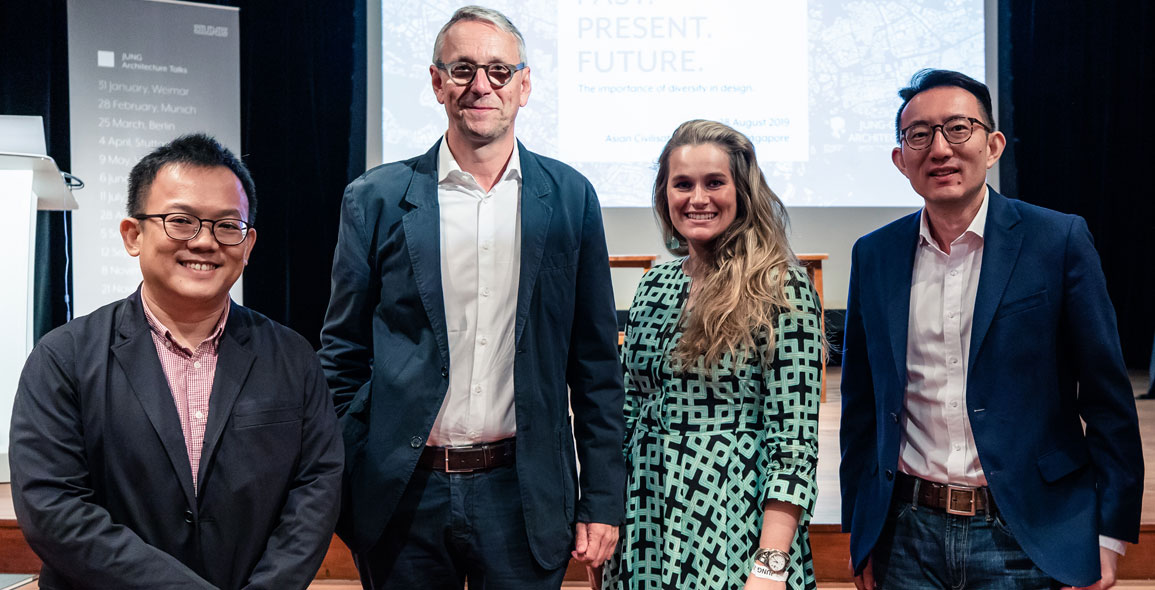 The speakers with Caroline Jung.
Offering a different perspective was Hao Dong, Creative Thinker/ Partner and Co-founder of Crossboundaries, founded in Beijing, China.
While his projects are a mix of new-builds and renovations of existing buildings, his intention is simple: to design projects that are for the community than the individual.
Among the examples cited were Beisha Kindergarten in a village in Jiangsu, China, where it is a school by day for children, and a community centre by night.
Another is the Aimer Lingerie Factory in Beijing that, while serving its purpose, has also evolved to become a place for the community it is located in to visit and hang out on its surrounding plazas.
Because even while preserving the past unlocks the answer to who we are and where we come from, it is also important to build for the present and future – and this is something that JUNG firmly advocates in its belief of "Progress as Tradition".
This story is brought to you by JUNG. It first appeared in Issue 112: October/November of d+a.