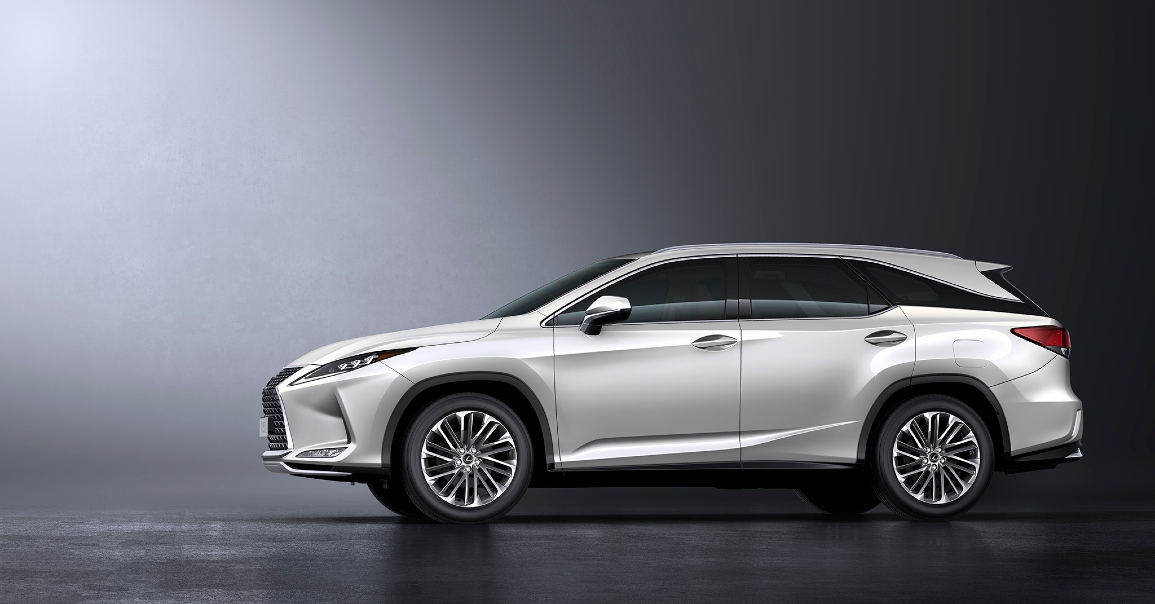 Driving an SUV is like being on a power trip. Other vehicles automatically give way, and none are crazy enough to suddenly cut in front of the behemoth that it is.
This is especially the case for the Lexus RX350L – where the L obviously stands for "large" – making it the most sizable of the Japanese marque's SUV category.
At 5m long, 1.895m wide and 1.7m tall, it has a commanding presence on the road. This is further accentuated by its appearance that has just been revamped and launched at Cars@Expo last year.
For starters, its front and rear bumper have undergone a unified design transformation, allowing both to have a flowing integration of character lines. The result is an even more dynamic and elegant look, synonymous with Lexus' new design language.
Walk towards the head of the car and the rocker panels are clearly connected to the bottom of the now-signature Lexus spindle grille. The effect is one of heightened strength and stability.
The rear fenders are connected to the lower bumper, blending with the window graphic on the bottom section of the rear pillar. This lends a more powerful shape at the back.
Look closely to spot how the combination back lights are arranged to form an L-shaped motif while on the front, new, slender headlights accord the fascia a sleek sharpness.
Climb into the cabin and everything is a buttery soft to touch. Caramel-coloured leather wraps the three rows of seats and dashboard offering a luxurious tactility to the experience.
Its large configuration means ample legroom is available all-round, especially if the third row of seats are stowed away.
But it does not compromise on the boot space either, ensuring in more than sufficient space for sport equipment, or reams of architectural drawings for that project meeting.
Back in the driver's seat, pilot the car with ease knowing safety, connectivity and comfort enhancements have been made.
These include changes in the suspension, increased body rigidity and the addition of the Lexus Safety System+ with the World's First BladeScan Type Adaptive High-beam System for more precise illumination and safer driving at night.
There is also a new touch display screen for much easier handling, and a phone holder than accommodates a smartphone.
With almost everything taken care of, all that is left to do is sit back in the comfortable seat, navigate the streets of Singapore and enjoy the power trip.
Click here to book your test drive of the Lexus RX350L.