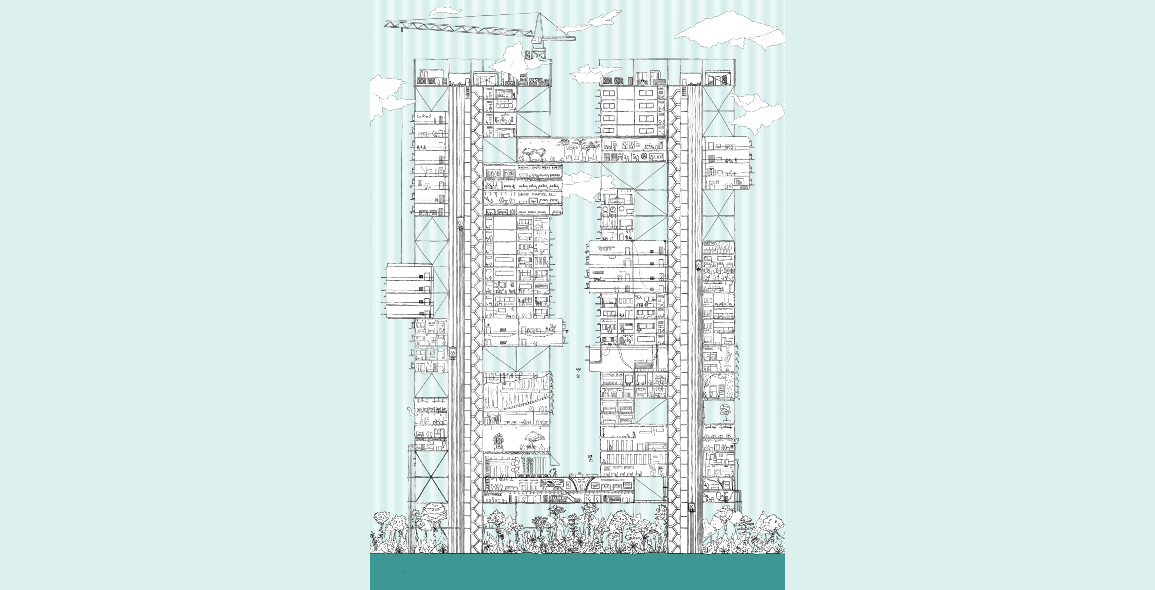 Increasing densification is becoming a trend in cities
According to the United Nations, 68 percent of the world's population is expected to live in urban areas by 2050.
Singapore is no different and with its limited land size, a growing population density poses many challenges for the country.
This is something NUS student Doreen Khin Zaw observed, especially when the issue came to the fore again in Singapore's General Elections last year.
"I remember the idea of having to plan for a 10 million population – even if we never reach that number – being quite contentious, and many people were rather unhappy with it," she shares.
In response, she came up with Ten Million Towers, which she submitted to the Singapore In 2041 competition, co-organised by d+a and Geberit earlier this year, and went on to win it.
The concept also has a secondary message: Stop demolishing buildings after only a few decades of use.
"I imagined a scenario in which hyper-density could still accommodate flexibility, and the multiple uses within each tower could be adapted as necessary," she points out.
Ten Million Towers imagines a series of mega-towers as insertions into the city's urban landscape to offer a new way of living, working and playing in the demanding context of hyper-density.
Drawing upon the ideas embedded within Kurokawa's Nakagin Capsule Tower and Koolhaas' Downtown Athletic Club, this project adopts a plug-and-play approach to incorporate various modes of hybridity and resource efficiency.
It proposes a fixed structural system, together with interchangeable large-scale PPVC units outfitted with various programmatic configurations.
Programmatic categories such as residential, commercial and cultural are no longer constrained to certain levels within the towers and can be placed and switched when necessary.
This method of retaining the core structure also allows for resource efficiency, reducing the amount of construction waste, even as the towers evolve to carry different unit types over the years.
"Freed from the limitations of the single-use and mixed-use approaches towards development, this concept allows for greater flexibility and diversity in planning," she says.
"Each tower has the opportunity to grow, adapt and change in response to the needs of the occupants – ultimately, the tower becomes a neighbourhood, hub and city all in one."
Khin Zaw envisions that Ten Million Towers could be erected in the HDB heartlands as the city becomes more decentralised in the future.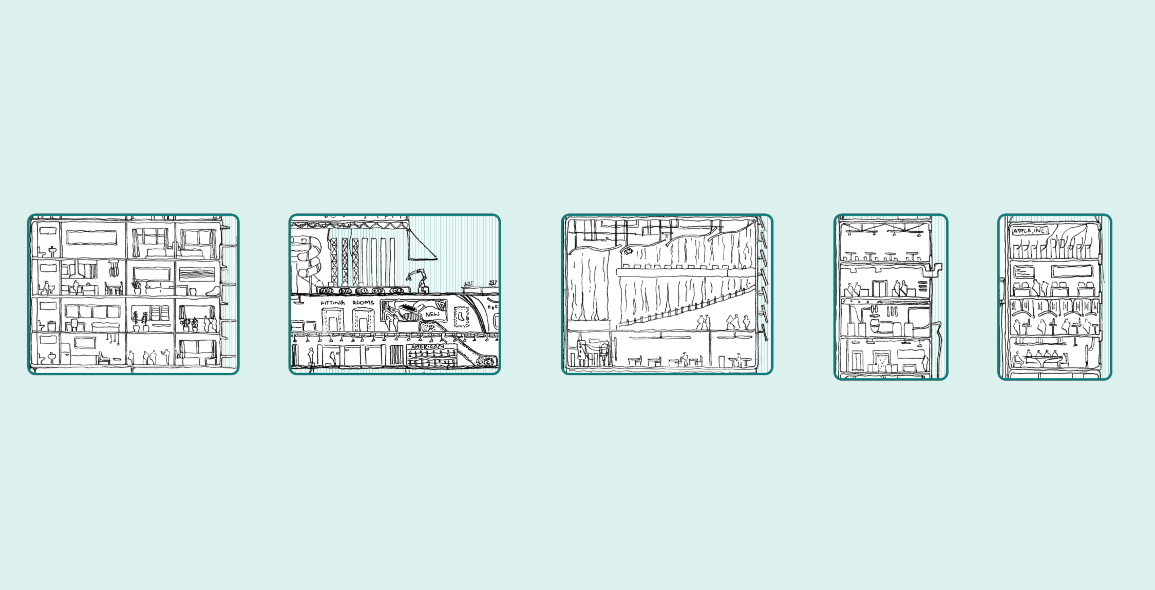 Among the challenges she expects would be ensuring the services work, because of its sheer size and the plug-in concept.
Responding to the observation that form seems to have been compromised over function, she explains, "This project was definitely more concerned with showcasing what happens inside the towers rather than how they look.
"The structural lattice prescribed does imply a certain restricted form, and the organisation of the modules also need more careful consideration for good liveability parameters such as sunlight and cross-ventilation."
Nonetheless, she feels that the form will be something that emerges due to the collective action of the users, as the building adapts to their needs.
To her, what matters more is its performance and integration into the urban context.
It remains to be seen if developers or even the Housing Development Board will be keen to do a feasibility study on Ten Million Towers and bring it to life.
Regardless, it definitely offers an interesting, considered solution to an issue that will only grow in scale in the next two decades both locally and around the world.