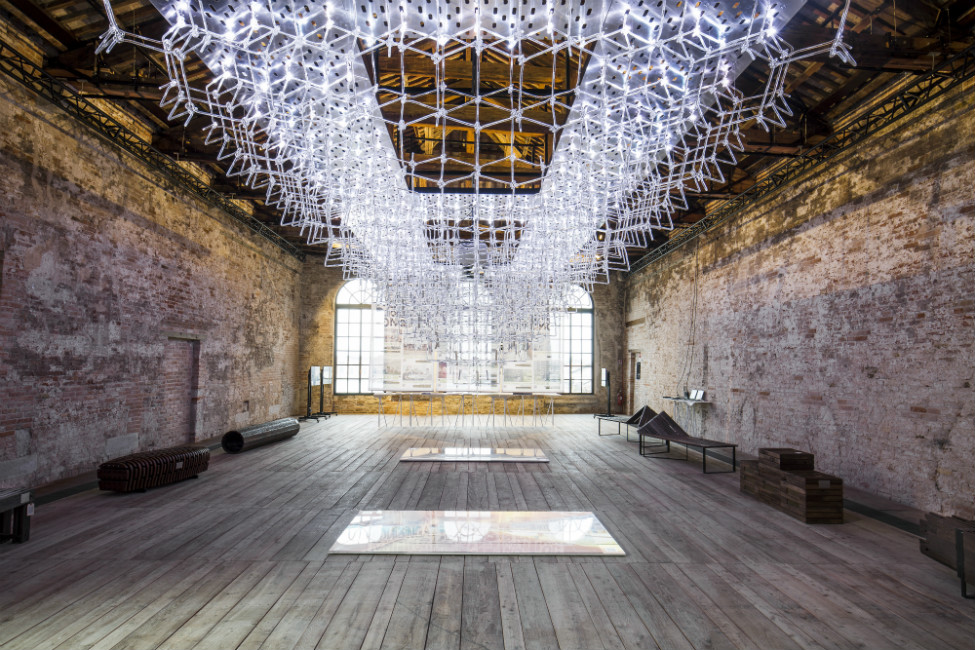 Singapore is more than 400 times smaller than Italy. Nonetheless, it has not stopped the densely-populated, 720km2 island-state from dreaming up imaginative ways to turn it into a comfortable home for its 5.6 million inhabitants.
Exploring how is what the Singapore Pavilion at the International Architecture Exhibition of La Biennale di Venezia 2018 will showcase.
Running from 26 May to 25 November at the Sale d'Armi, Arsenale in Venice, Italy, it asks if there is indeed No More Free Space? in the country – a response to the Biennale's theme of Freespace, conceptualised by curators Yvonne Farrell and Shelley McNamara.
Anchoring the Pavilion is an installation composed of handcrafted acrylic knots that seems to float in the cavernous space of the Sale d'Armi. Enter it and experience a multi-sensory assault of light, sound and images of Singapore – itself a spin on how to use free space.
Also part of the exhibition are 12 projects from Singapore. They show how the architects have worked around the constraints of limited land area to realise developments that creatively borrow natural resources such as light, greenery and water. In doing so, they also add a new dimension to the idea of community in the country.
Examples include the Southern Ridges and Enabling Village. The former is made up of five parks and gardens connected via a 10km-long pathway, while the latter saw the adaptation of a former vocational institute into a community for people with disabilities.
"The story that the Singapore pavilion tells is of how we have created delightful free spaces, in spite of our size. It is a study of how architects and designers have innovated and borrowed from nature to create useful and delightful spaces and places," said the curator's statement.
The Pavilion is commissioned by the DesignSingapore Council of the Ministry of Communications and Information, and the Urban Redevelopment Authority, and curated by the Singapore University of Technology and Design, in collaboration with the National University of Singapore's Department of Architecture.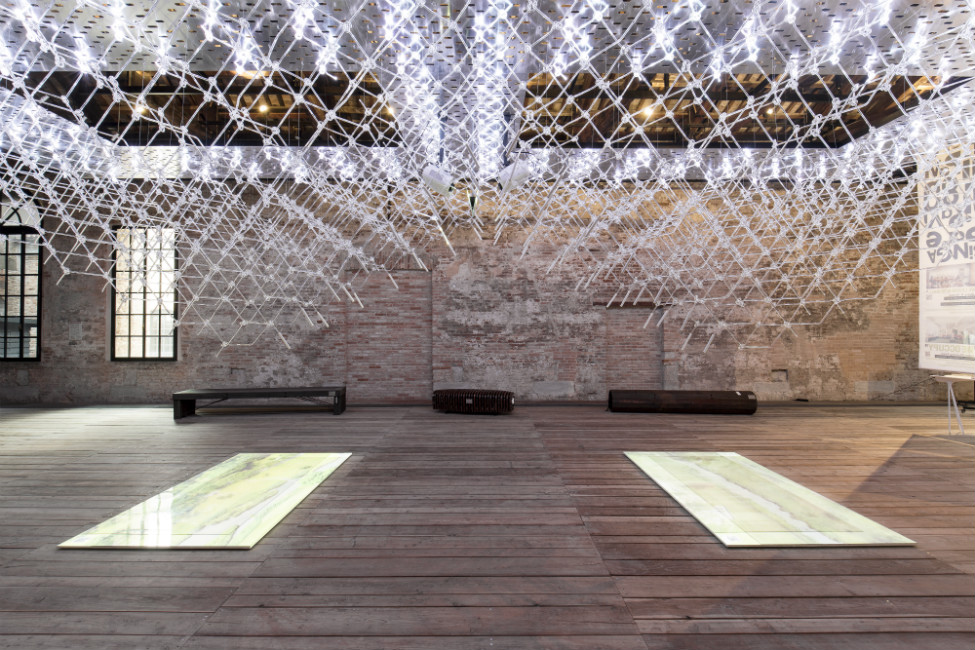 Singapore Pavilion
"The Singapore story is one of overcoming constraints and turning adversity into opportunity. The Singapore Pavilion embodies this ethos. Our architects have not allowed limited physical space to limit their ambitions. They have used their imagination to create more with less, which is also relevant for a rapidly urbanising Asia and the world," said Minister for Communications and Information, S Iswaran.
"The aim of our Pavilion is to share Singapore's experience with others facing similar challenges – how we have overcome constraints through design to build a better home for our people," he added.