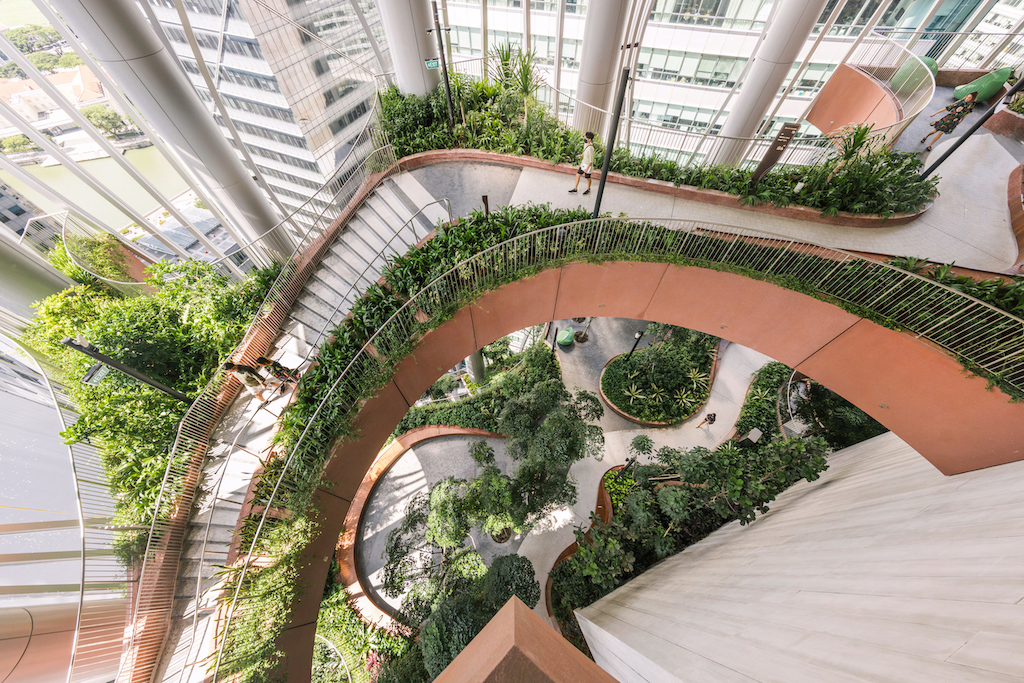 On 12 July, eight recipients were presented the President*s Design Award (P*DA) 2023 by President Halimah Yacob at the Istana. They were recognised for their achievements that have positively impacted the lives of Singaporeans and the wider global community through design excellence.
This year's designs address global challenges such as climate change and sustainability, dementia and caregiving, consumerism and circularity on a fundamental and systemic level. They demonstrate how Singapore is producing its own best practices in design that are relevant to improving lives around the world.
Six projects were awarded the P*DA 2023 Design of the Year for making a significant difference through one or more of these four impact areas: enabling economic transformation; raising quality of life; advancing Singapore brand, culture and community; and making ground-breaking achievements in design. They include: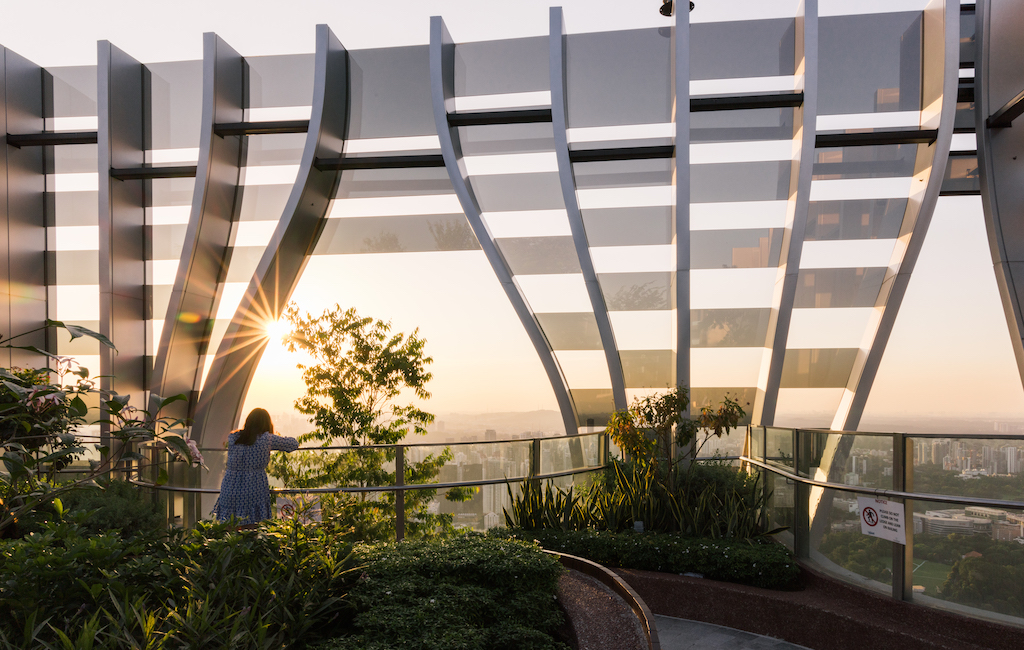 CapitaSpring, by Bjarke Ingels Grou
CapitaSpring, by Bjarke Ingels Group, in collaboration with RSP Architects Planners & Engineers (Pte) Ltd and Carlo Ratti Associati - located in the CBD, this green skyscraper of the future presents a network of offices, residences and recreation that harnesses the restorative power of nature to offer a new social realm for the building's occupants as well as the general public to come together to live, work and play.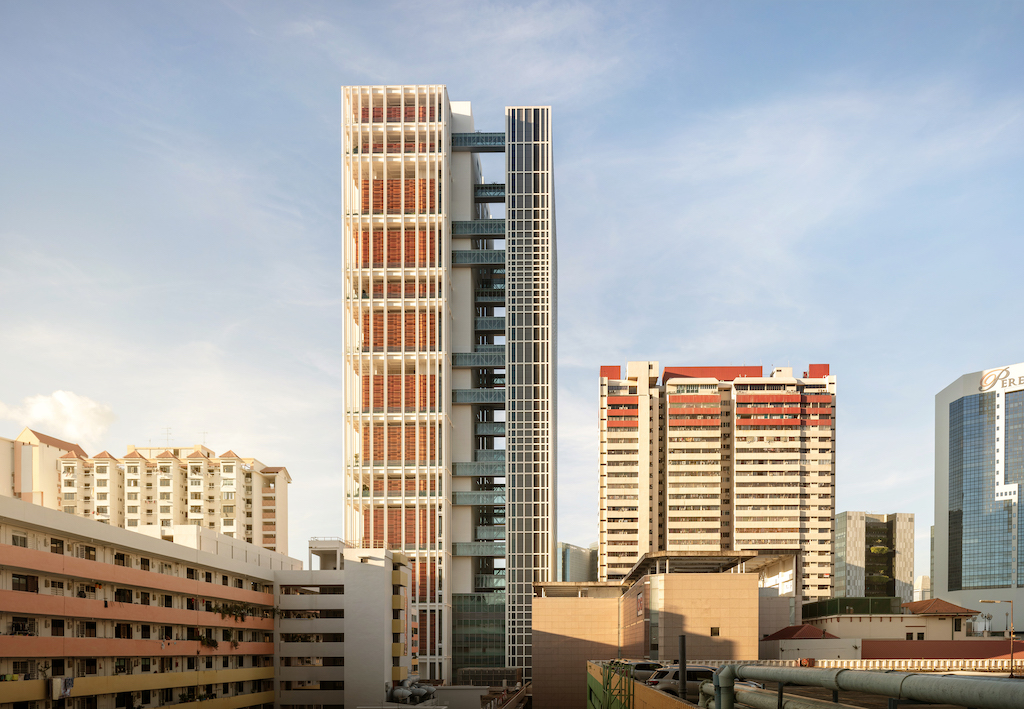 State Courts Towers, by Serie + Multiply Consultants Pte Ltd
State Courts Towers, by Serie + Multiply Consultants Pte Ltd in collaboration with CPG Consultants Pte Ltd - ground-breaking in its innovative re-conceptualisation of the traditionally enclosed, low-rise courthouse into a contemporary high-rise development that is open and transparent, its designers took a sensitive approach to the existing site and created a striking design that metaphorically reflects the notion of a judicial system that is transparent and impartial. Combined with lush greenery and an intuitive layout, the towers are designed to provide a haven of tranquillity.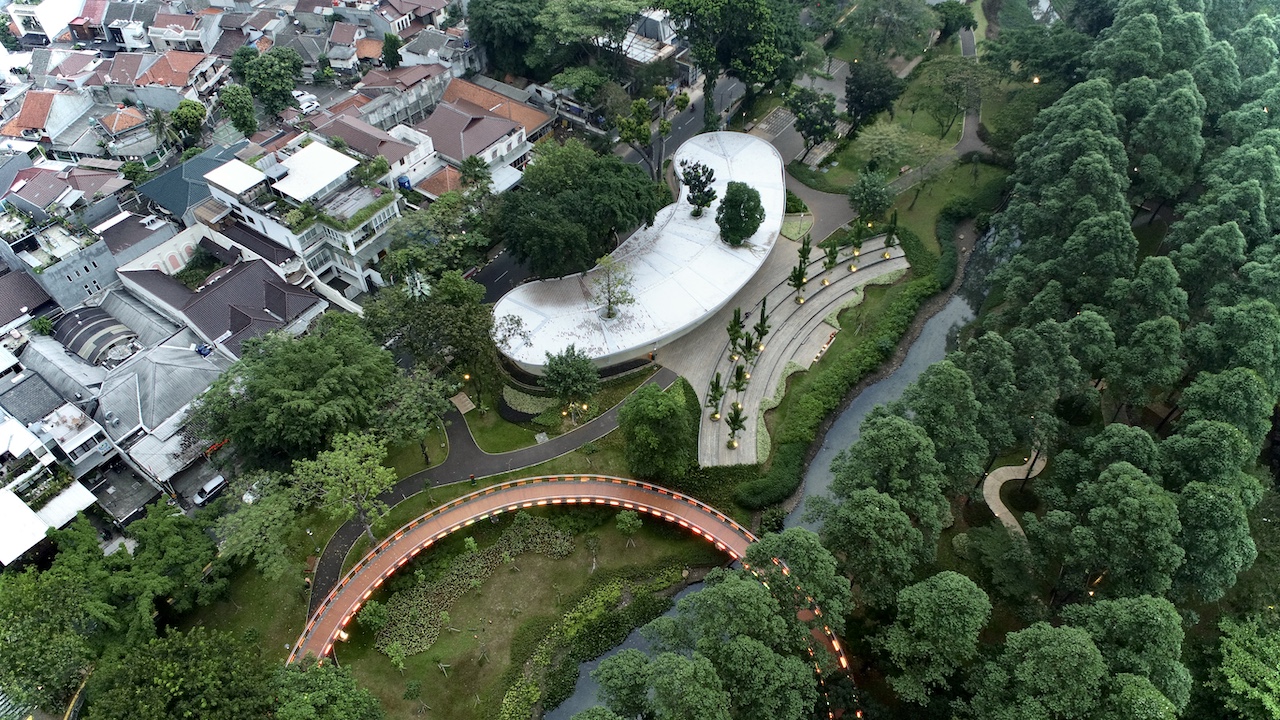 Tebet Eco Park, by SIURA Studio Pte Ltd
Tebet Eco Park, by SIURA Studio Pte Ltd, transformed a once neglected and degraded public park in Jakarta beset with environmental and social problems into a vibrant green space embraced by the local community. Completed in just 15 months during the pandemic, the revitalisation of the park went beyond a cosmetic upgrade, renaturalising an existing concrete canal into a river with wetlands that better manages frequent flooding while cleaning the water. Designed with various zones offering different experiences, the park connects busy city folk with nature.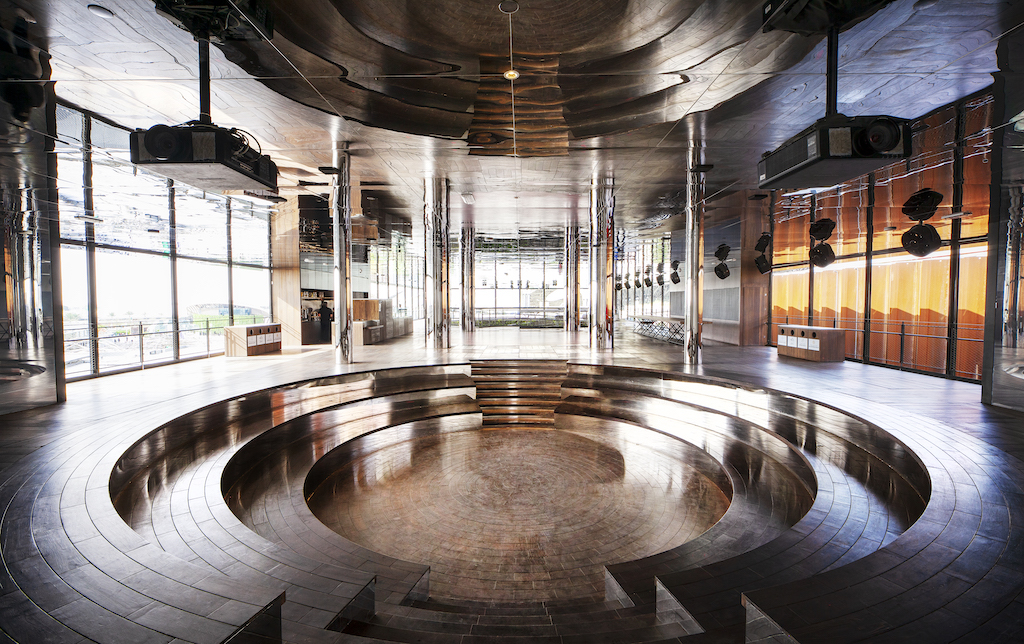 Singapore Pavilion, Expo 2020 Dubai
Singapore Pavilion, Expo 2020 Dubai, by WOHA Architects Pte Ltd - a showcase of how nature and architecture can co-exist to create a sustainable and liveable city. Taking inspiration from the theme "Nature. Nurture. Future.", the pavilion was self-sufficient by design, seamlessly integrating nature, architecture, and technology to create a net-zero and nature-positive environment. The project was an oasis in the desert that immersed visitors into a microcosm of Singapore's lush and verdant landscape, while serving as a prototype for more responsible and regenerative cities of the future.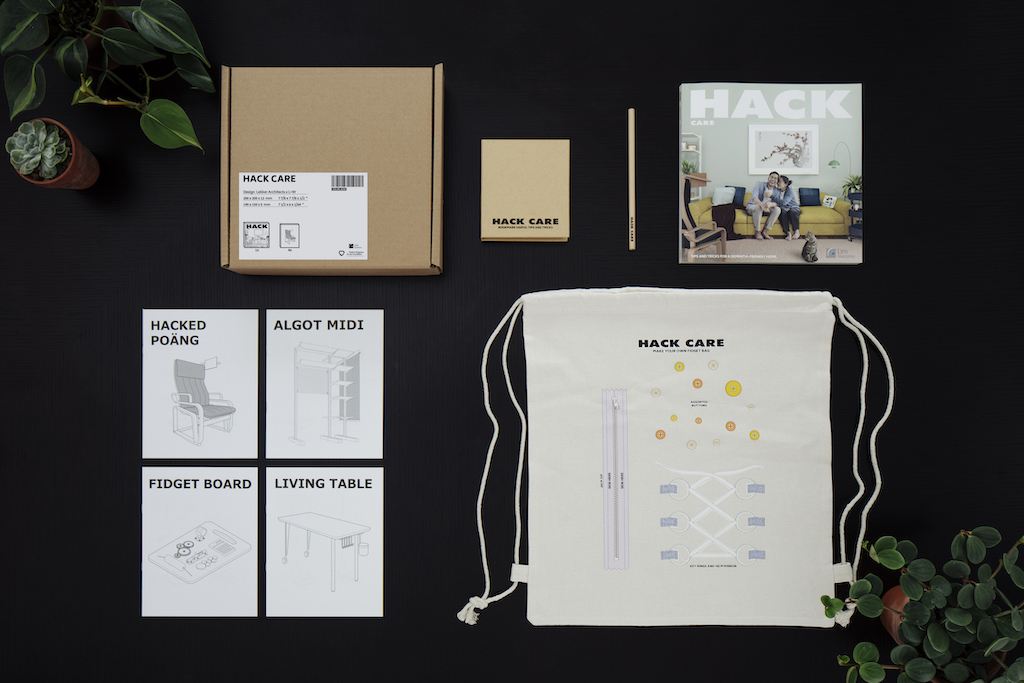 Hack Care: Tips and Tricks for a Dementia-friendly Home
The other recipients were:
Hack Care: Tips and Tricks for a Dementia-friendly Home, by Lekker Architects and Lanzavecchia + Wai - a toolkit to empower caregivers to provide a life of dignity and grace for persons with dementia. Through creative, affordable, and practical ideas, Hack Care democratises and facilitates inclusive design with each thoughtful hack.
R for Repair, by Hans Tan Studio, seeks to illuminate repair as a transformative process that addresses the global waste crisis by inspiring a new attitude of care toward our possessions. The project shines a timely spotlight on consumerism by exploring how, with a little ingenuity, creative repair can both preserve meaning and breathe new life into objects. Through beautiful and delightful outcomes that highlight the emotional as well as functional value of repair, R for Repair shows that sustainability can be both desirable and purposeful.
During the ceremony, Tan Kay Ngee, Principal Architect, Kay Ngee Tan Architects, and Leonard Ng, Country Market Director, Henning Larsen, APAC, were awarded Designer of the Year.
Tan is known for his architectural projects such as the Old Bukit Timah Railway Station in Singapore, and a villa at the Commune by the Great Wall in China. And Ng is a visionary leader in landscape architecture who has shaped many of Singapore's iconic green public spaces such as Bishan-Ang Mo Kio Park, Kampung Admiralty, and Jurong Lake Gardens.
The biennial President*s Design Award is jointly organised by the DesignSingapore Council (Dsg) and the Urban Redevelopment Authority (URA).
The awarded works will be featured in a travelling exhibition around Singapore, commencing at The URA Centre from 13 July to 24 August 2023 before moving to selected venues.
For more information about the P*DA travelling exhibition, visit pda.designsingapore.org.