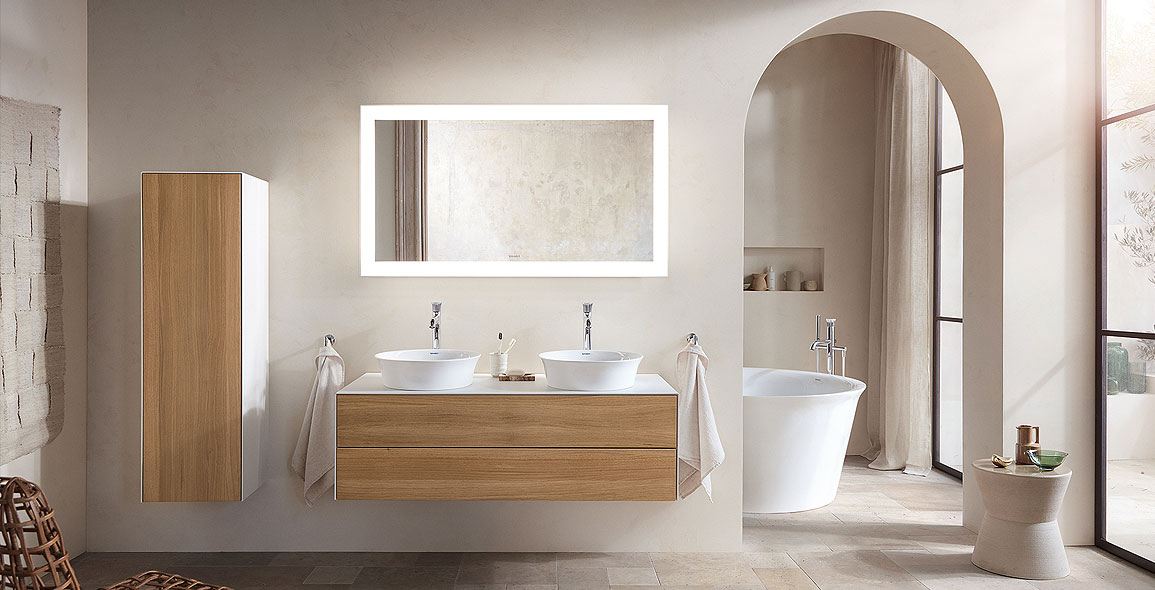 Philippe Starck has created the first full bathroom collection for Duravit, named White Tulip.
Every piece has hints of the flower in bloom, evoking a sculptural and sophisticated vibe.
The collection boasts unique ergonomics and is able to blend into interiors of all types – from a cosmopolitan loft, to a house in the countryside.
"I wanted to place the White Tulip collection more into human time; it could either be an ancient collection, which would have been modern at the time, or a modern collection with memory of the past," explains Starck.
Especially stunning is the free-standing ceramic washbasin with its delicate, outward-sloping edge.
This is best paired with the first faucet range developed by Starck for Duravit, distinct for its tulip-shaped handle with a polished surface that is easy to operate.
This story is produced in collaboration with Duravit. It first appeared in Issue 121: September 2021.