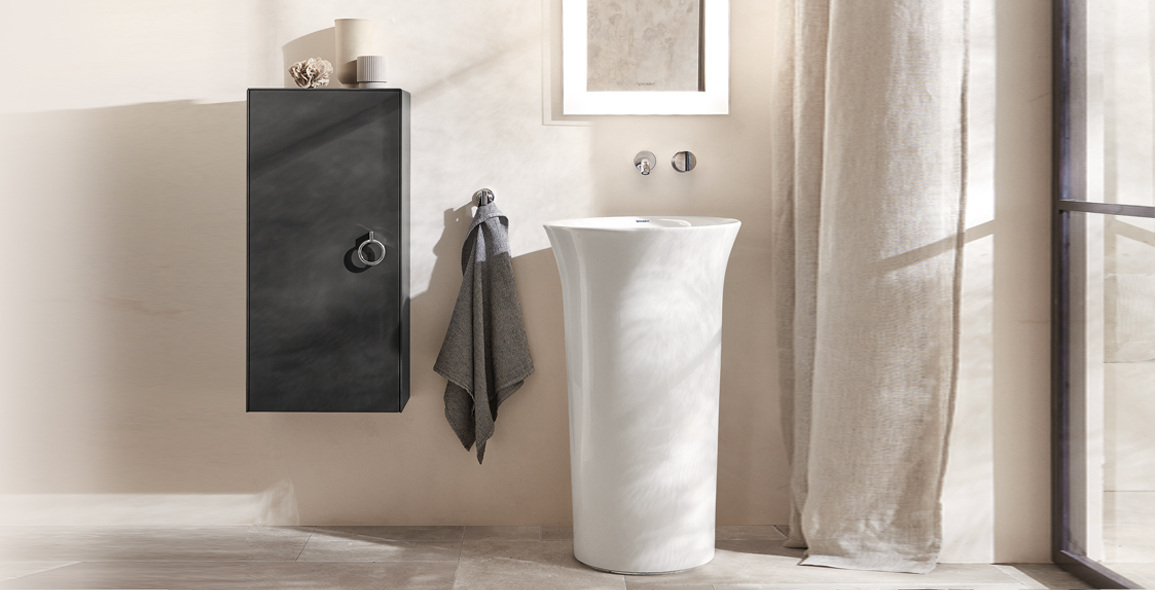 If you think the washbasin looks like a budding bloom, know that it was inspired by a flower.
Part of Duravit's White Tulip collection designed by Philippe Starck, it makes up a compelling story by the German sanitaryware brand that prides itself on creating unique experiences.
This is the first time Starck has conceptualised a complete bathroom range and thanks to its versatility, fits comfortably into a wide range of styles, whether an urban dwelling or country manor.
Each piece offers an elegant, gentle aesthetic and functional ergonomics, coupled with expressive detail and high-quality workmanship.
Pair the washbasin with the faucet that has a tulip-shaped handle with its 160 finely engraved vertical stripes and matching mirrors and furniture.
This flower symbolises love and indeed, there is everything to adore about this series.
This story is produced in collaboration with Duravit. It first appeared in Issue 124: June 2022.