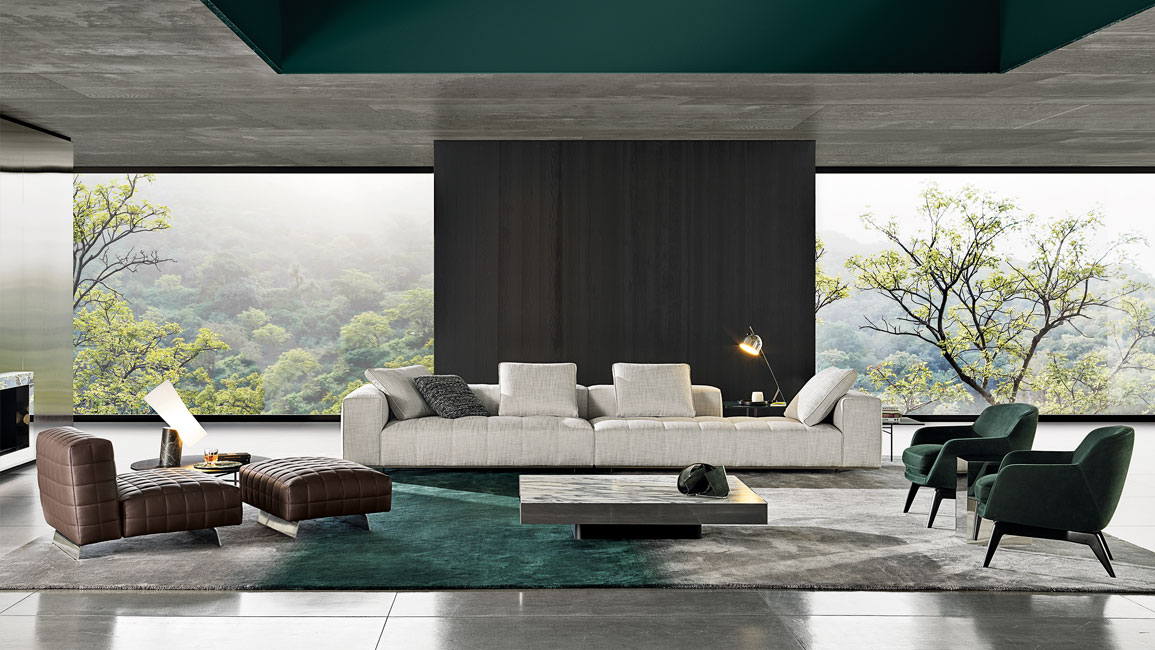 Featured in the Minotti 2022 Collection are two important pieces – Goodman Sofa and Twiggy Sofa – both designed by Rodolfo Dordoni, with Minotti Studio. They derive outstanding qualities from impeccable design as well as refined cabinet-making and expert upholstering.
Goodman Sofa
This new modular seating system by Rodolfo Dordoni has a distinct 1970s imprint drawn from the graphic character of the period. The system rests on refined bronze or polished chrome feet, set back from the edge, and a perimeter frame that matches the same finishes. Compact and soft, Goodman suits both formal seating and extreme relaxation. Its components, ranging from end units, corner units, central units, and chaise-longues, allow flexible and dynamic configurations.
Twiggy Sofa
Twiggy consists of different elements that originated from a single armchair in small, large and deep versions, with and without armrests, but embellished with stitching that reveals the brand's manufacturing know-how and ability to make sculptural seats that are very comfortable. Besides the armchair, the range includes a chaise-longue, a couch and three benches, which can be used individually or incorporated into the modular system. Marquis Interiors, the official retailer and distributor for Minotti in Singapore, has collaborated with the brand for over two decades.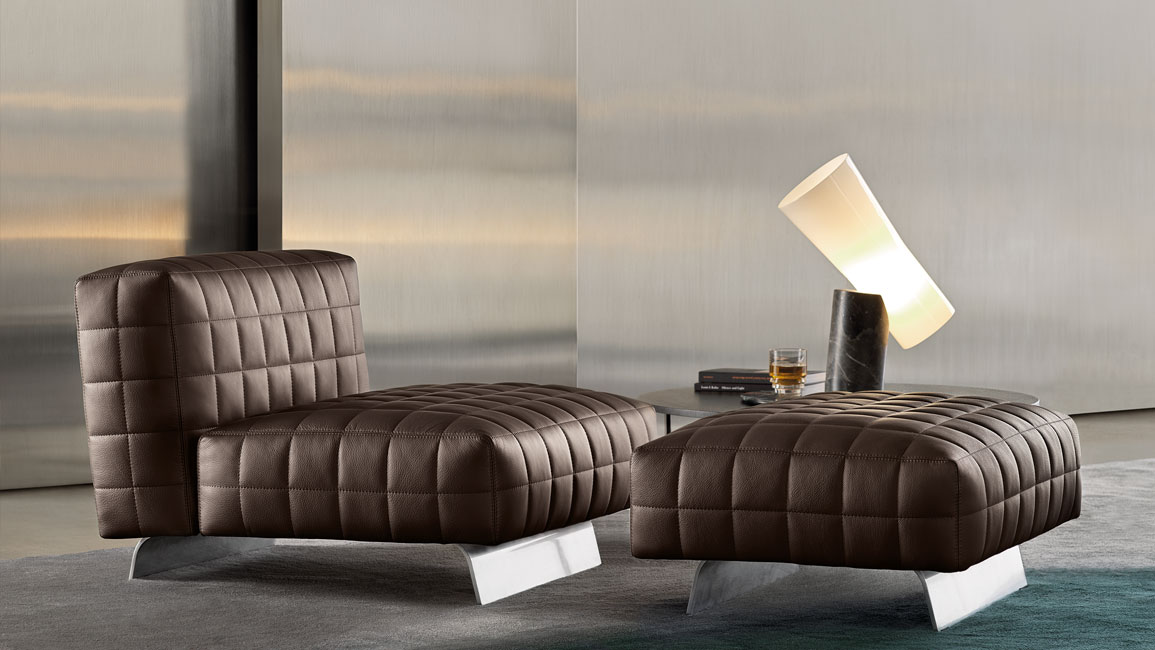 TWIGGY SOFA
Horizonte Sofa
The Horizonte Sofa by Marcio Kogan / studio mk27 rests on a recessed plinth of varnished black metal raised seven inches of the ground, giving the impression that the modular seating system is afloat. The thin yet solid base, covered in leather, fabric or both, has low and generously padded arms and back, ample seats and cushions. By combining the modules, sloping elements and others with built-in coffee tables, the system can be configured to suit one's comfort requirements.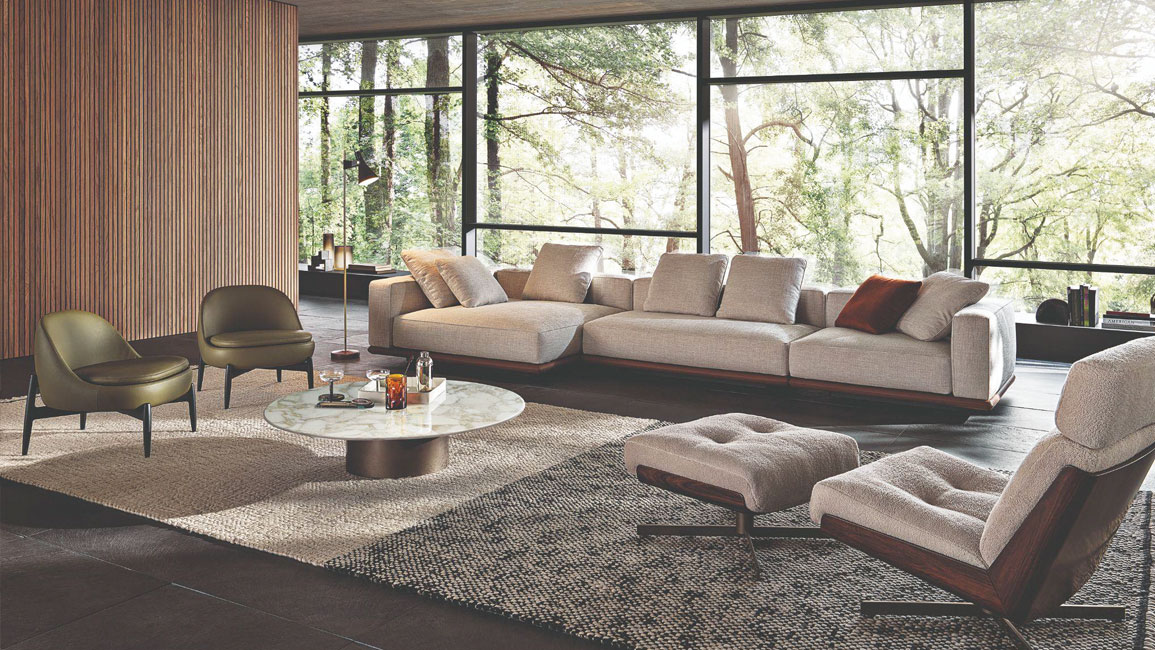 HORIZONTE SOFA
Marquis Interiors is the official retailer and distributor for Minotti in Singapore. For more information, visit: www.minotti.com