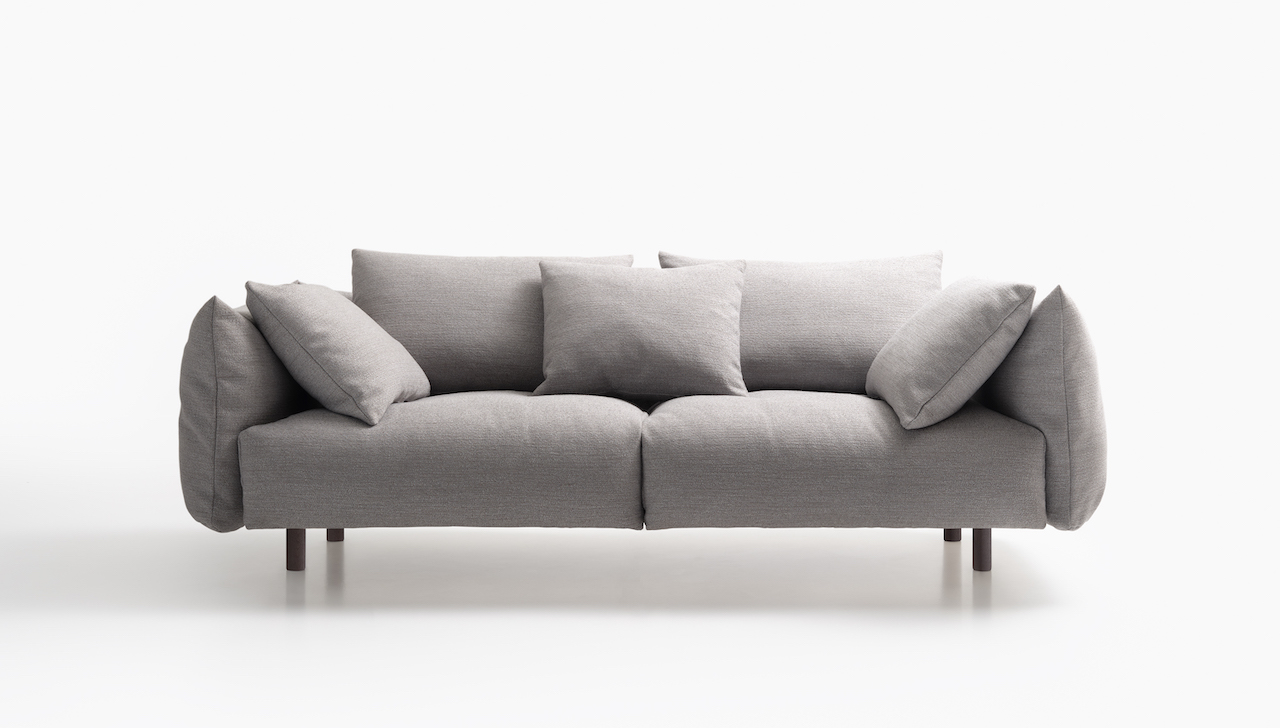 Lema's 2023 collection expresses an idea of conviviality dedicated to relaxed and welcoming spaces. This new collection continues to trace the company's mission to create an increasingly complete offering to meet the needs of a constantly evolving market. Great care is taken in every phase of the creation, from the design to the final product, the choice of materials, their eco-sustainability, and the close collaboration with the designers, who for over 50 years have marked its history.
Here are some of Lema's designs showcased at the Salone del Mobile 2023:
AYRA – design by Gabriele and Oscar Buratti: Enveloping comfort
The refinement of the Ayra chair and armchair is enhanced in the sartorial details and the sinuous curve of the seat. Upholstered in fabric or leather, Ayra is available with metal legs or in oak-stained ash (new version). Ideal around a generous-sized dining table, this piece's distinctive feature lies in the lines of the backrest that is lower with respect to the seat.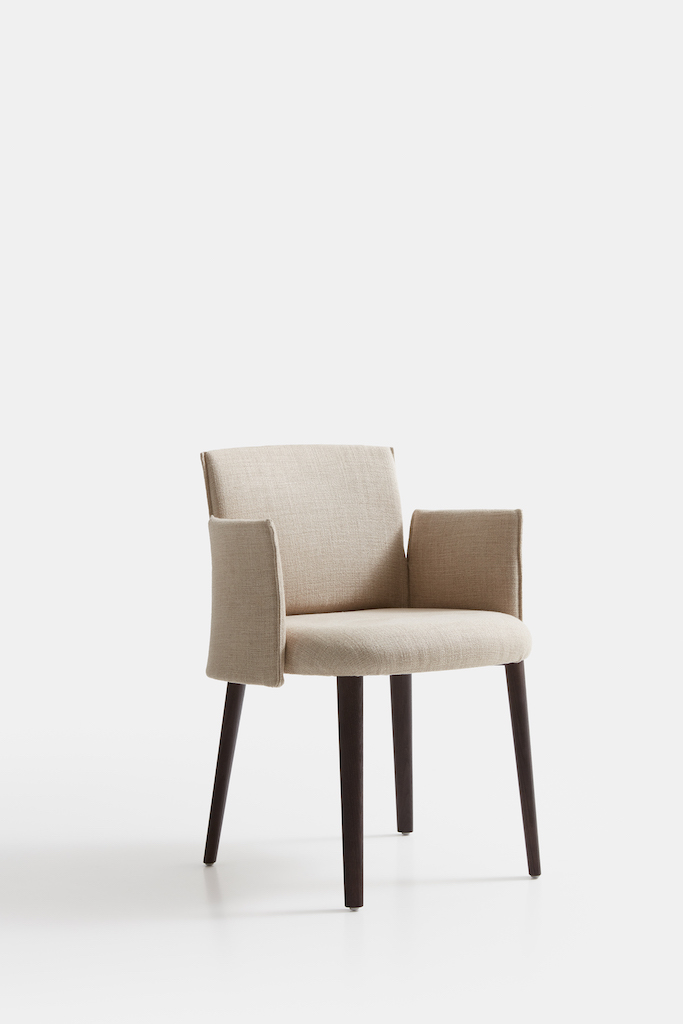 AYRA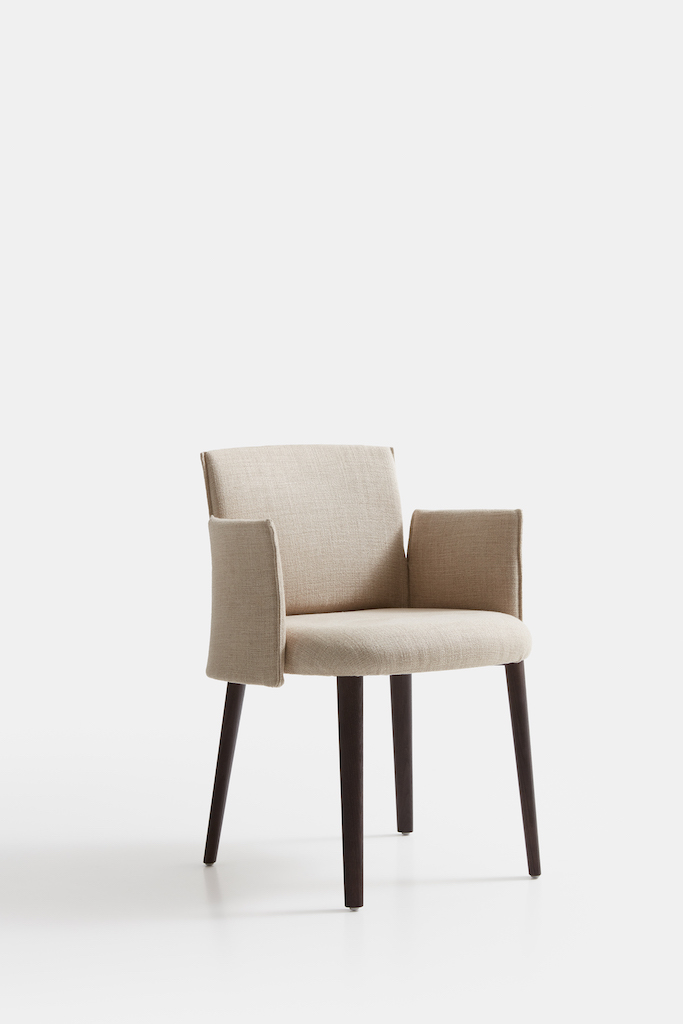 LINA
LINA – design by Squire&Partners: Informal hospitality with a linear design
A console capable of adapting to contemporary needs, this is a multifunctional piece of furniture with a minimalist look. It has an airy structure and a thin top, which can be customised thanks to the wide range of finishes offered. Available with or without drawers, the Lina console can be enhanced with an equipped wall or a large wall mirror. Essential and graphic, Lina constitutes a strong contemporary and versatile system that reinvents the traditional concept of a console.
VentiTre cabin – design by David Lopez Quincoces&Officinadesign Lema: Modular, elegant, sustainable
Lema once again revolutionises the concept of the walk-in wardrobe and reinterprets with the VentiTre: a modular, highly customised system that fuses aesthetics, functionality and sustainability. This new eco-friendly walk-in wardrobe's design is full of elements and accessories that can be customised. Essentially, VentiTre comprises one product, three proposals, six new material finishes, 35 colours and countless combinations to choose from. For instance, in the version with no panels, VentiTre is presented as a versatile system that outlines the space with lightness. The suspended aluminium architectures further enhances the aesthetics. VentiTre's other compositions include classic equipment such as chests of drawers, shelves and closed compartments.
VentiTre also features an integrated cable-free LED lamp system that allows for optimal lighting as well as ensures speed and ease of assembly. Developed with extreme care with a view to the circular economy, the walk-in wardrobe is designed to be easily disassembled at the end of its life cycle, to allow for the correct disposal of each of its components.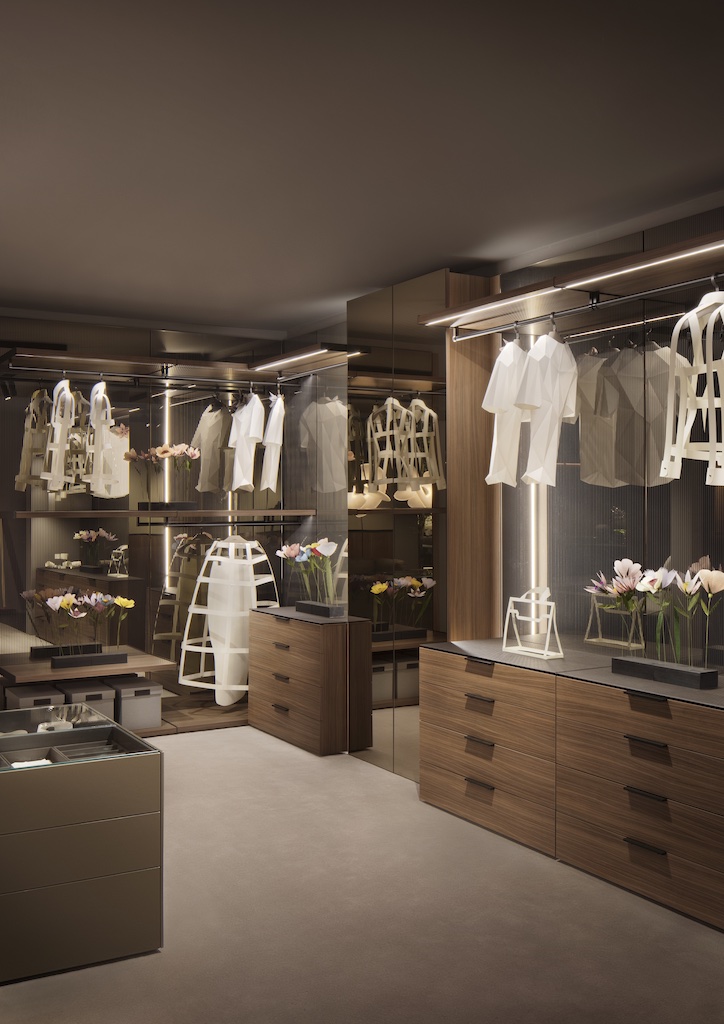 VENTITRE walk-in wardrobe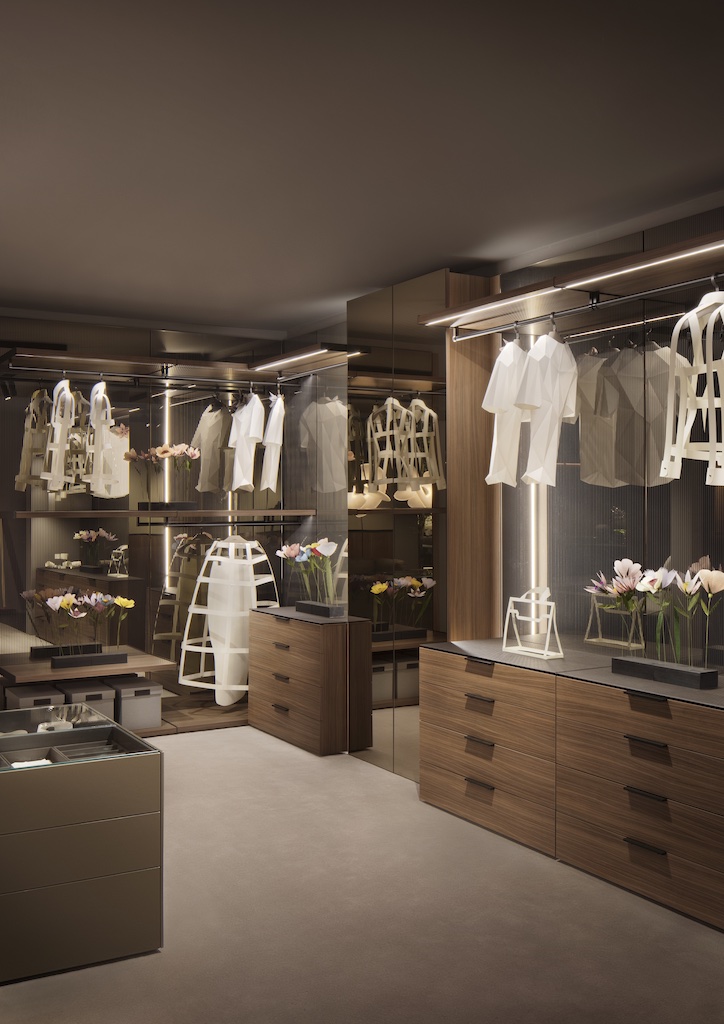 DRUM – design by Piero Lissoni: Playful game between form and function
The Drum collection makes bold use of geometric shapes and is an example of high cabinetmaking. This structure of the tables and poufs features ribbed wood, bullnose-worked in solid Canaletto walnut, which gives an unexpected dynamism to the living area. The coffee table is available in round and oval version as well as in a square shape with rounded corners. The top of the coffee table can be customised with a back-painted glass, stone, or marble top. The Drum pouf's wooden structure comes with a soft padded cushion covered in fabric or leather.
SOFFIO – design by Norm Architects: Functionality and sustainability come together in a 'soffio'
Soffio represents the result of a long experimentation on materials and manufacturing techniques. The eco-sustainable furniture responses to the needs of contemporary living that increasingly looks at the home from the perspective of sustainability.
Soffio's seats are made with recycled and recyclable materials that put design at its forefront - a passe-partout piece of furniture whose structure in FSC® plywood supports the soft cushions filled with a fibre made from recycled materials. There are two new versions for low environmental impact upholstery, which matches the conceptual and aesthetic characteristics of Soffio: Ofelia, is a fabric made from GRS (Global Recycled Standard) certified recycled cotton. Ariel is very soft to the touch and a particularly resistant fabric; it is a chenille made with recycled PET yarn. The eco-friendly armchair and sofa are designed to be easily disassembled and properly disposed of at the end of their life cycle.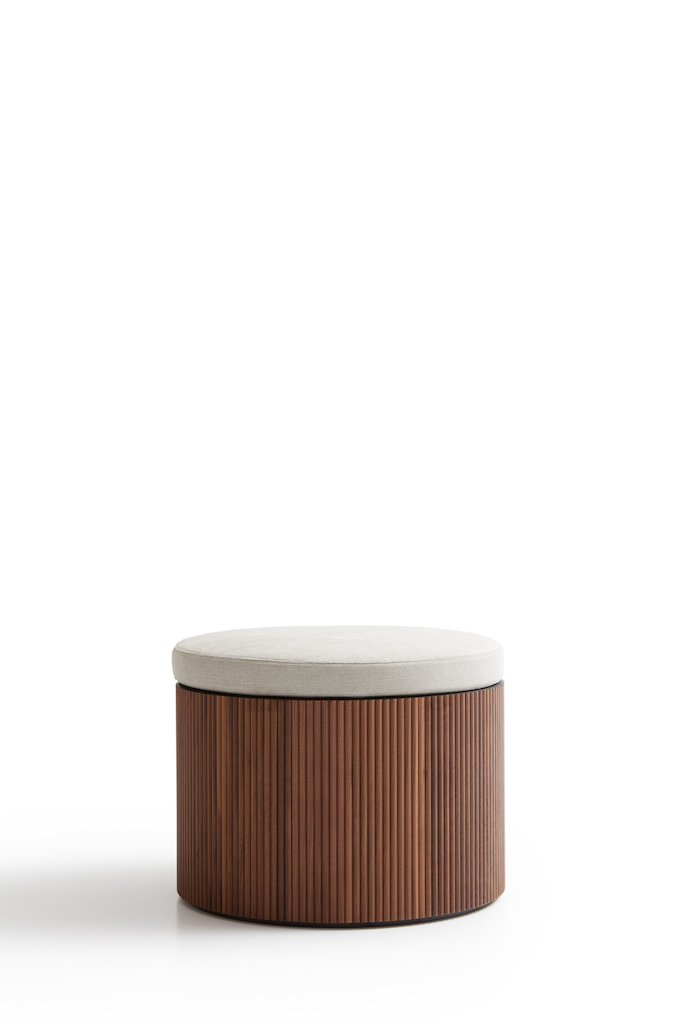 DRUM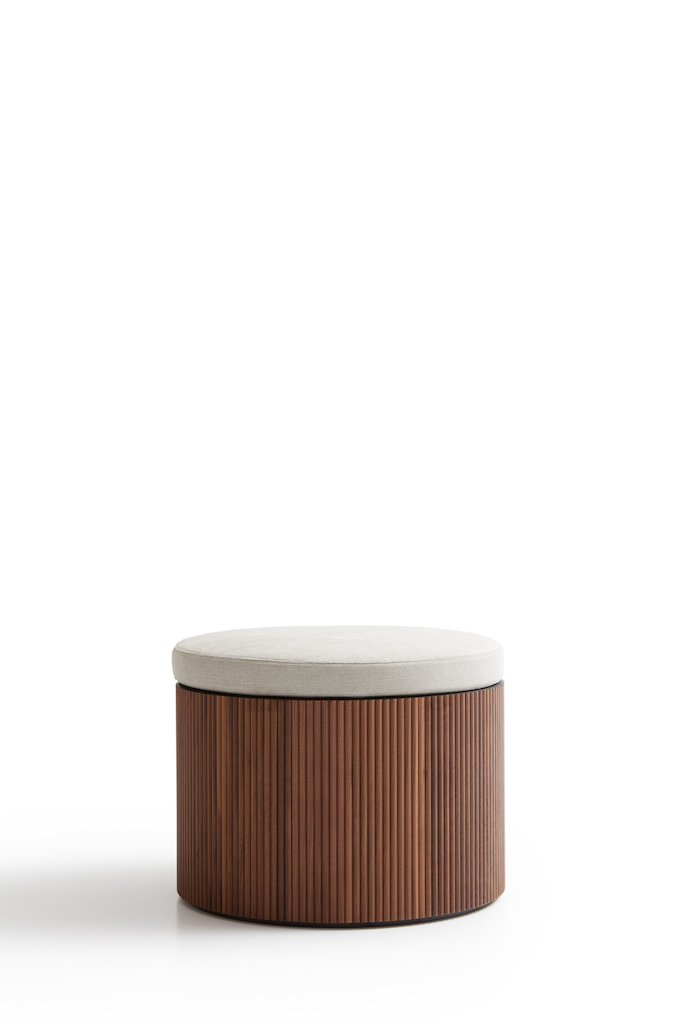 SOFFIO
LULLABY sleeping group – design by Palomba+Serafini: Harmonious solution for the night area
Featuring gentle and harmonious shapes, the Lullaby collection comprises a chest of drawers and bedside tables with soft and dynamic design that fits perfectly in a sophisticated setting. The Lullaby night group, available in a wide range of materials and finishes, stands out for its full volumes softened by rounded corners, to give lightness to the night area without sacrificing functionality.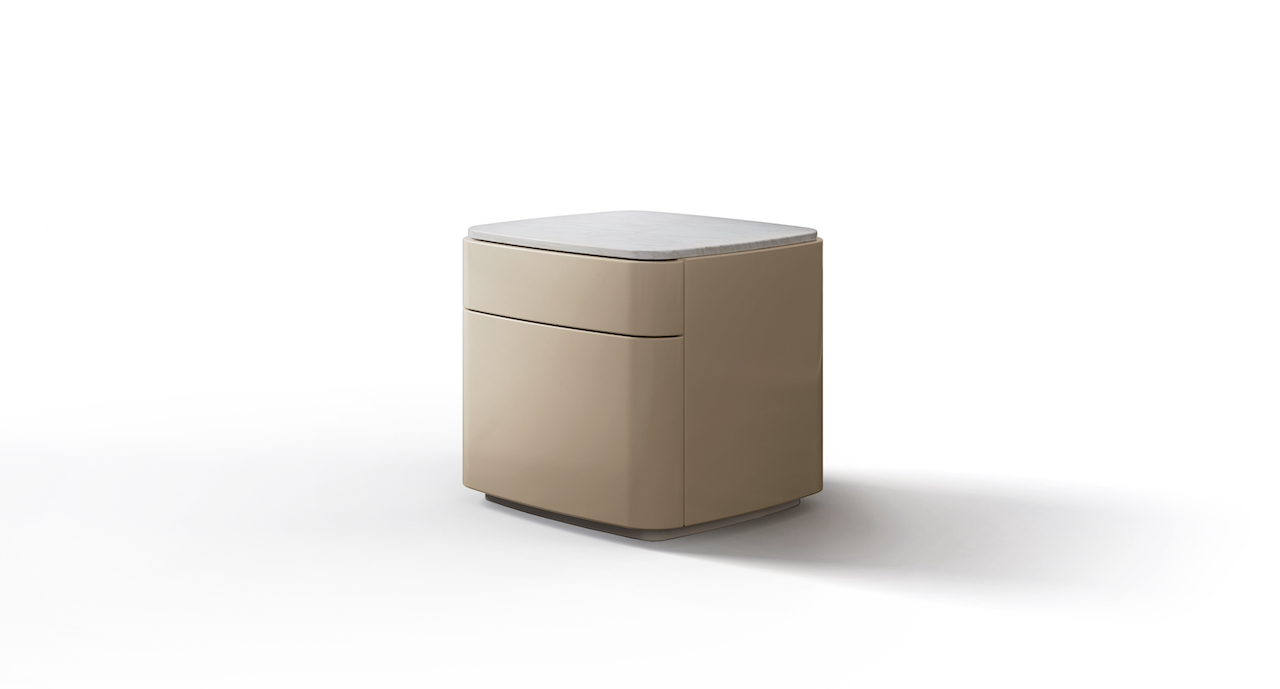 LULLABY chest of drawers
LULLABY bed – design by Studio Ludovica+Roberto Palomba: Suspended volumes and lightness
The Lullaby bed, also available with a storage compartment, represents the culmination of in-depth experience in textile processing, especially in blanket stitching. The clean and essential lines and the high and imposing headboard give the piece a strong geometric imprint and a soft and enveloping effect, enhanced by the padding. The real innovation of this design is the bed frame, whose geometry draws a light and deliberately airy shape, with a discreet visual impact.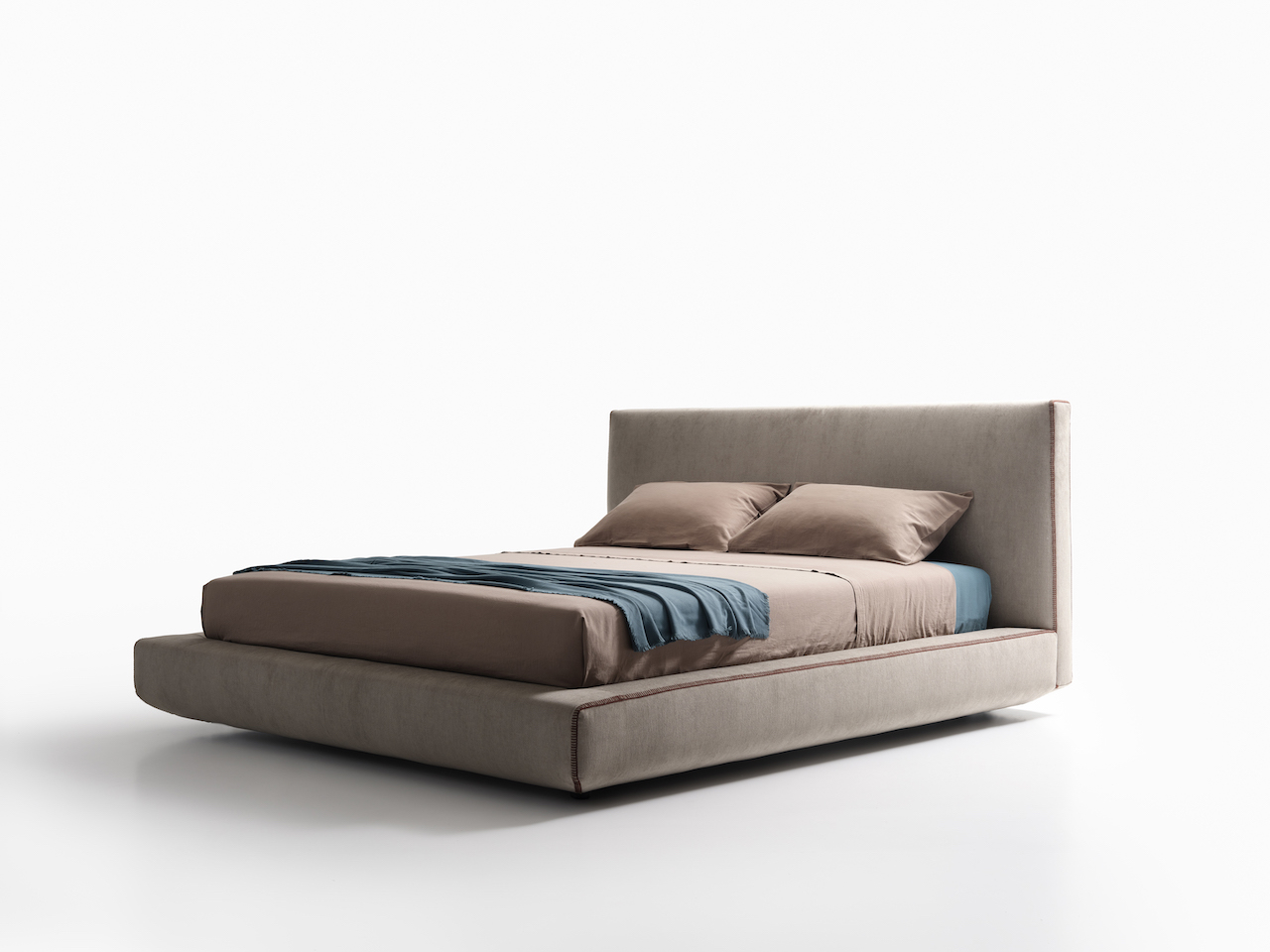 LULLABY bed