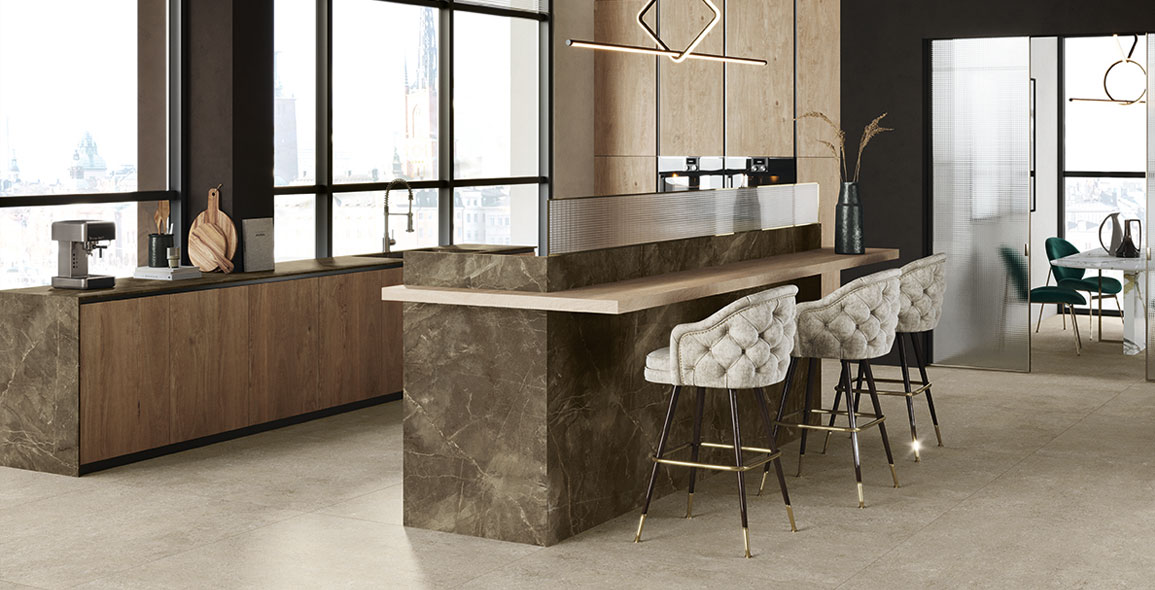 FLORIM stone's versatile porcelain surfaces combine the beauty of nature with technological innovation. It is a perfect synthesis of performance, functionality and space customisation.
FLORIM stone comes in a large format of 3200x1600mm, making it ideal for kitchen countertops. It has a fibreglass mat-mounting for additional strength and reinforcement that allows it to withstand accidental impact.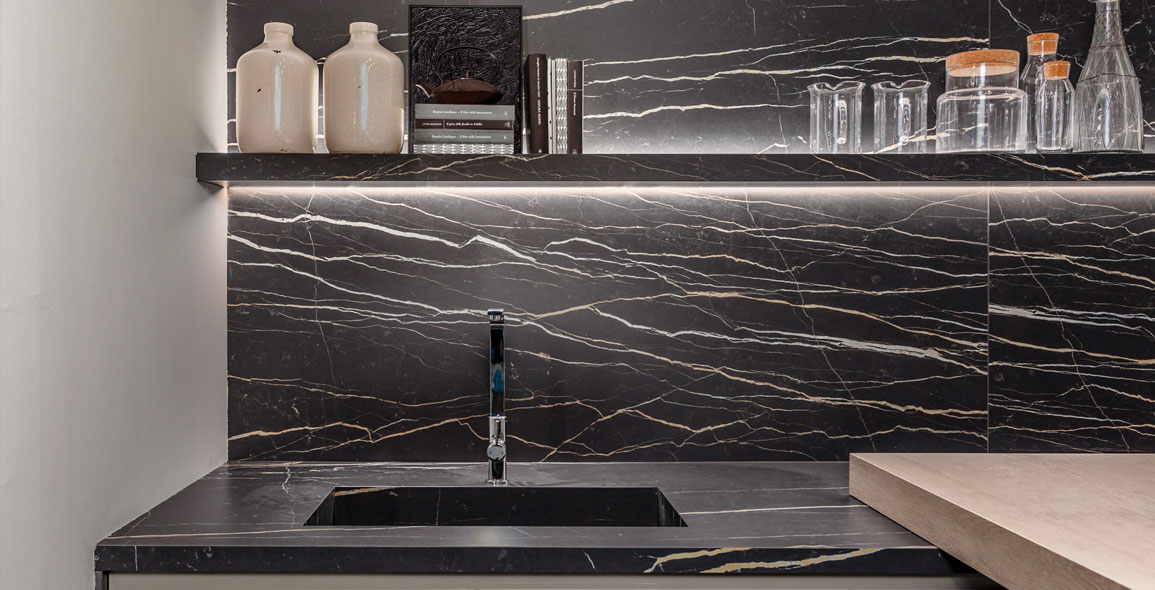 FLORIM stone comes in a wide range of colours which promotes creative versatility. From the neutrality of a single colour to the elegance of marble or the extravagance of metal, many styles can be achieved with FLORIM stone.
High quality materials, attention to detail, and customisation – backed by over 60 years of experience in ceramic production – are among the advantages of FLORIM products.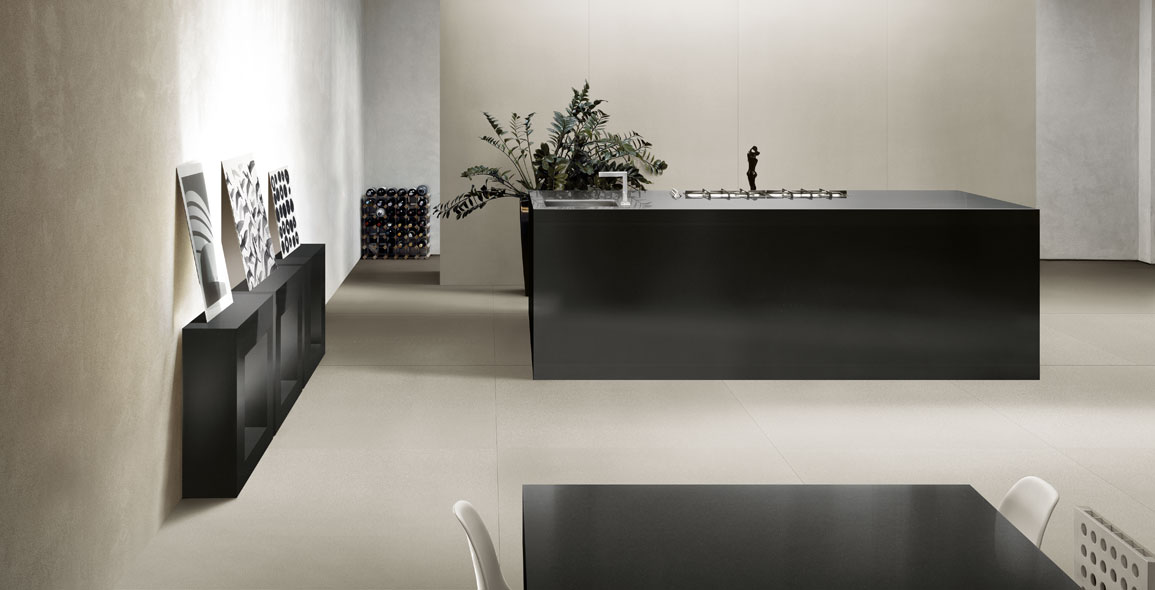 FLORIM stone has sintered surfaces made of high quality clays and mineral colours. They are resistant to stains, abrasion and normal wear, high temperature and UV rays. The waterproof surface, with impervious porcelain stoneware, has a high flexural strength is Greenguard- and NSF-certified.
FLORIM stone is available at Hafary Gallery, the first to retail the product in Singapore. For more information, visit: www.hafary.com.sg