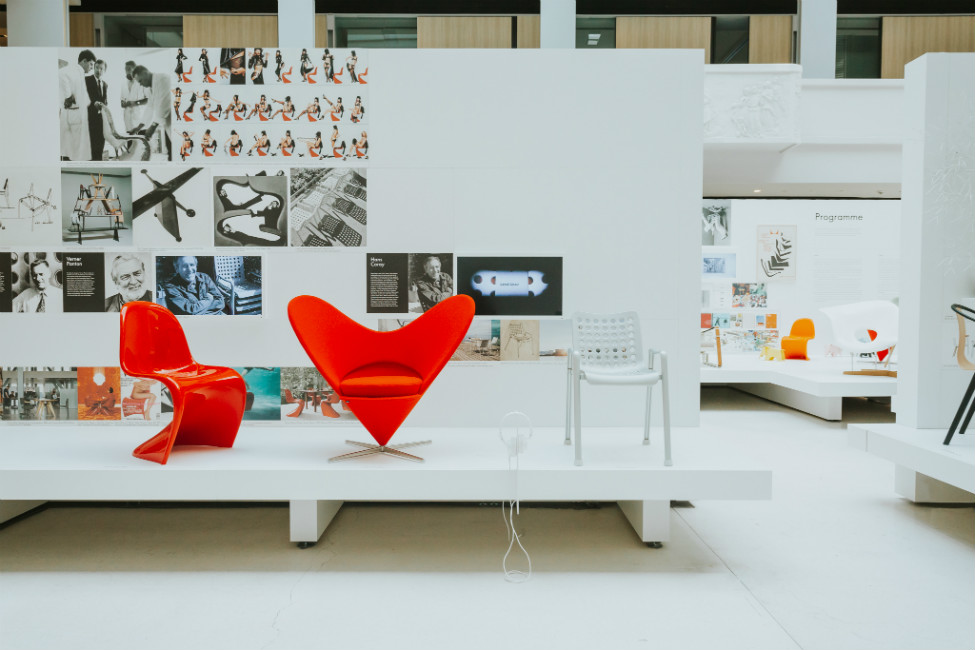 Since it was founded in 1950 by Willi and Erika Fehlbaum, Vitra has grown to be a prolific manufacturer, collaborating with some of the biggest names in design to produce iconic furniture pieces such as the Panton Chair by Verner Panton, and Standard Chair by Jean Prouve.
All this and more can be learnt at the Project Vitra – Design, Architecture, Communications (1950-2017) exhibition that is currently being held at the National Design Centre Singapore till 13 July. This is only one of two countries in Asia that the traveling exhibition will stop at. The other is Japan, which it will move on to.
Present to open Project Vitra was the Swiss family-run company's CEO Nora Fehlbaum, who is also the granddaughter of the founders. "The purpose of the exhibition is to showcase the history and influence of the brand," she said, while conducting a private tour for the media.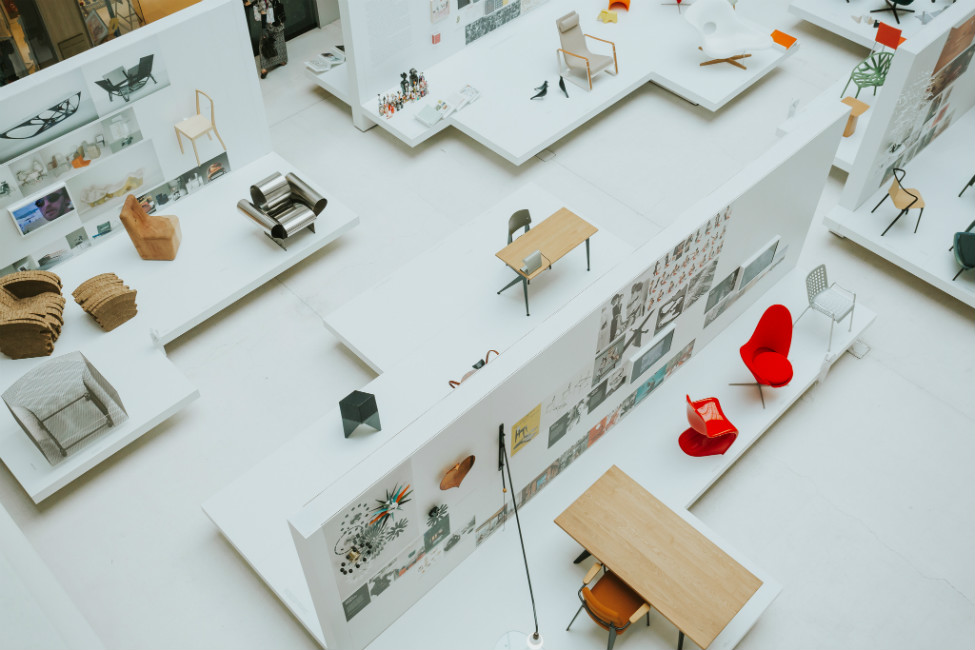 Reiterating that Vitra is a "design company", Fehlbaum delved briefly into its history, shedding light on how the renowned designers Charles and Ray Eames inspired her grandparents to steer the company away from shopfitting to becoming a furniture manufacturer.
But it is more than just that – as is clearly evident from the exhibition. Aside from the classic, contemporary and even avant-garde pieces liberally scattered throughout the show, there is an entire section that discusses the cultural mission of Vitra.
"We want to spread knowledge about design and architecture in the world. One way we do this is through the Vitra Design Museum, an independent design museum that holds the world's biggest collection of design objects – 20,000 pieces collected over 40 years," said Fehlbaum, who was elegantly dressed in a navy blue top and skirt matched with a silver statement necklace.
Continuing from the narrative around the Museum is the section on the Vitra Campus in the German town of Weil Am Rhein. It is made up of a cluster of individual buildings each designed by some of the biggest names in architecture.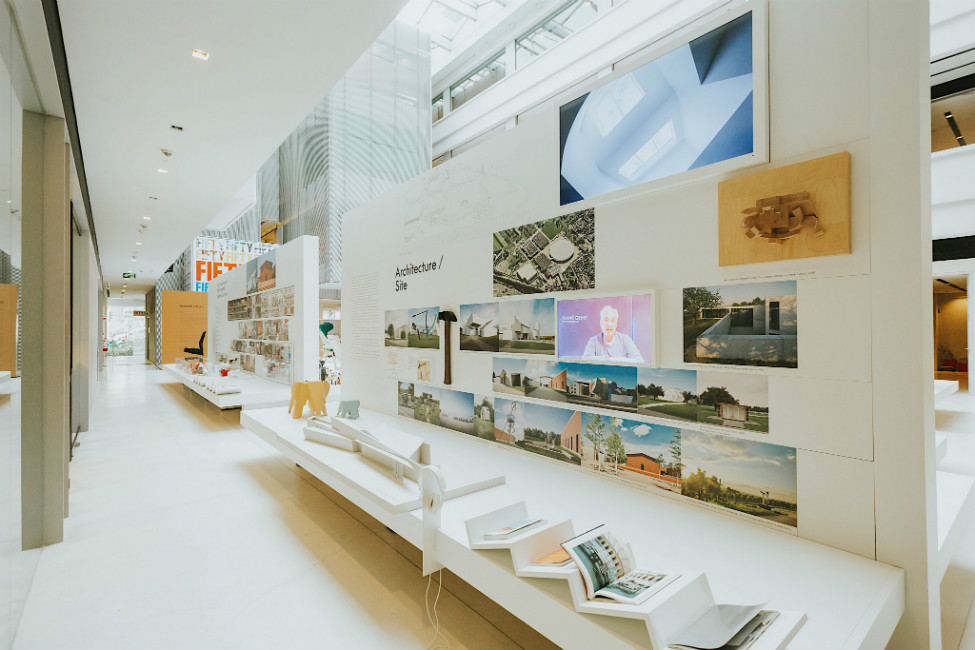 There is the Museum by Frank Gehry, which marked his first outside of the USA. The Fire Station by Zaha Hadid was her first ever completed project. The Conference Pavilion is by Tadao Ando, who had always created buildings in Japan. The list goes on.
To demonstrate that it is not just clinging on to the past, Fehlbaum points out that although a section is dedicated to classics, Vitra's designers still work on them every day in attempt to figure out how to make them more accessible and affordable, for instance.
It is a commendable effort and one that surely many take heart from knowing. After all, without evolution, progress will never be within reach – and having been around for 68 years, Vitra has demonstrated it is no stranger to this ideal.