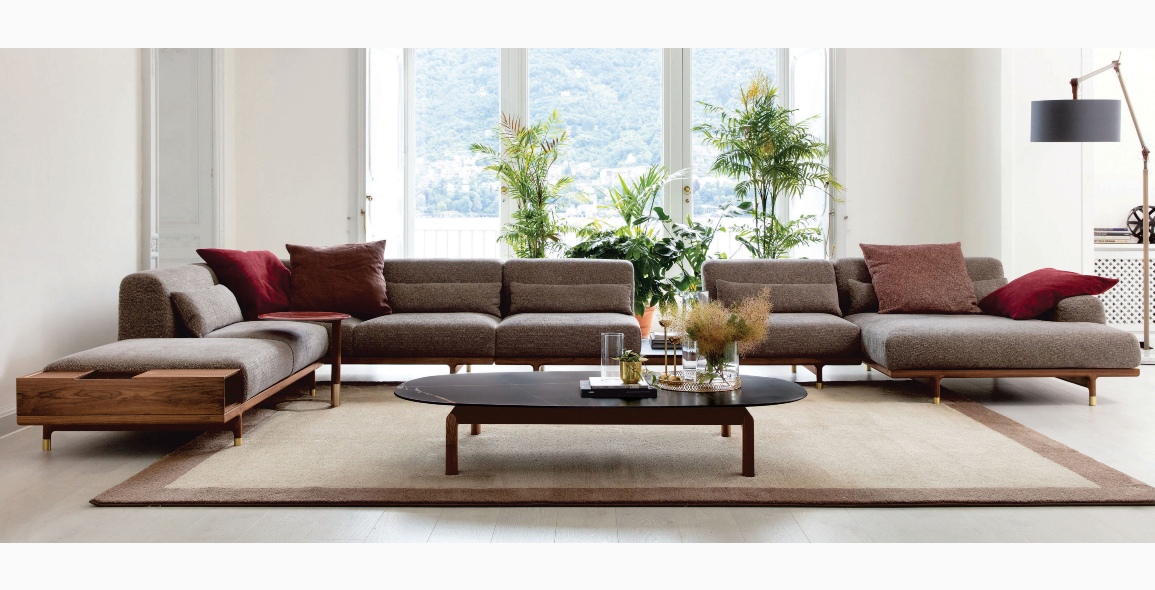 Celebrate the best of Italian contemporary furniture design with this quartet of new releases from Porada.
View them in Singapore through the Marquis QSquare showroom in Marina Square.
ARGO
This is a modular sofa that can transform from a simple two-seater into a multi-unit piece to fill a sizable living room. Its foundation is a solid canaletta walnut frame and brushed brass feet that come in five sizes, alluding to its customisable feature that can also accommodate an attached side table. The seats have high-resilient, crush-proof polyurethane foam, set on a thick, flexible plywood panel, covered by technical velvet, with holes to increase the airflow.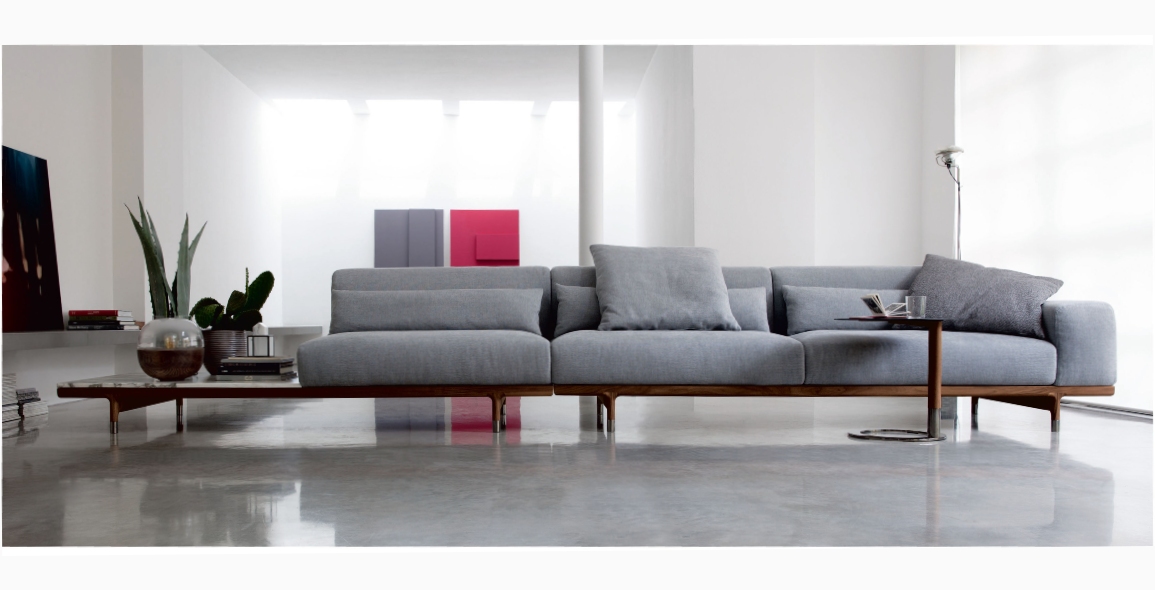 PEBBLE
Here is a sideboard that deserves to be spotlighted. It has a minimalistic aesthetical impact made all the more unique by the rounded edges of its four doors designed with a push-pull opening system. Porada's woodworking expertise is evident in the recessed body in natural ash that peeps through the entire piece. Not only does this offer a lighter, more elegant appeal, but also clearly delineates the geometry of its myriad of elements.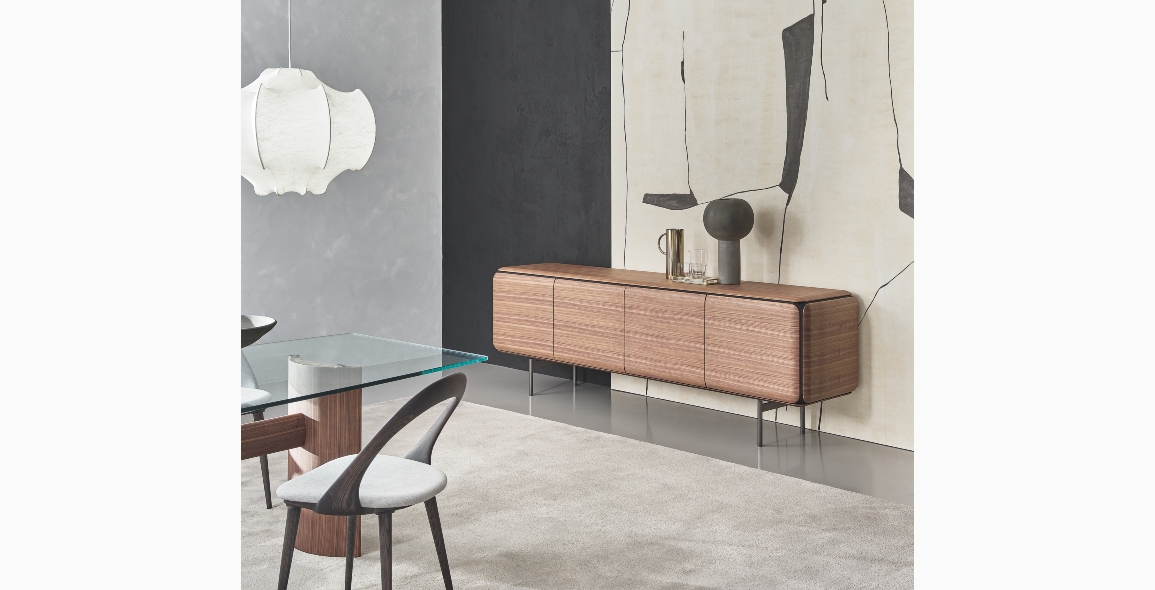 LAGOM
Its name is Swedish for "just the right amount" and it is easy to see why. This pouf comes in three sizes and each deftly balances between simplicity and beauty. Wrap it with one of over 200 different fabrics, leathers or eco-leathers to fit any style and size of interior. On the side, a smart handle is designed in solid canaletta walnut that can be kept au naturel or stained in moka or wenge.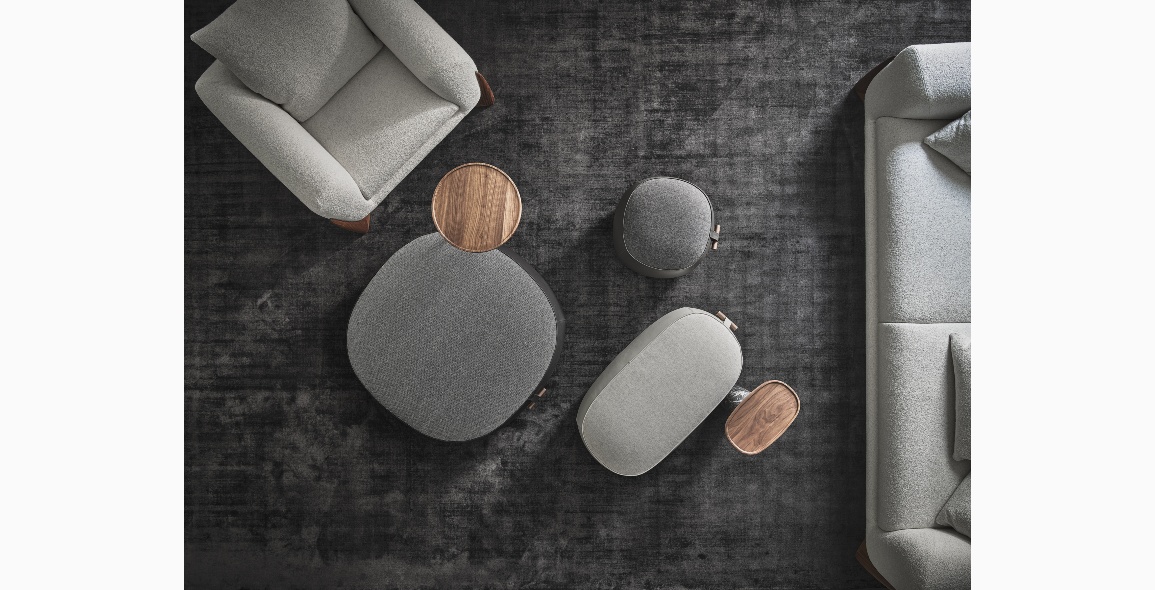 ARIA
Like the soaring notes of its name, this incredibly versatile modular bookcase and/or room divider can be customised to reach up to the ceiling of a room of any height. Made in ash, its composition is only limited by imagination as it can be fully bespoke with shelves in ash or smoked glass, and chests of drawers and containers in ash. To keep it simple, the connecting frame and shelf details are in matte black metal.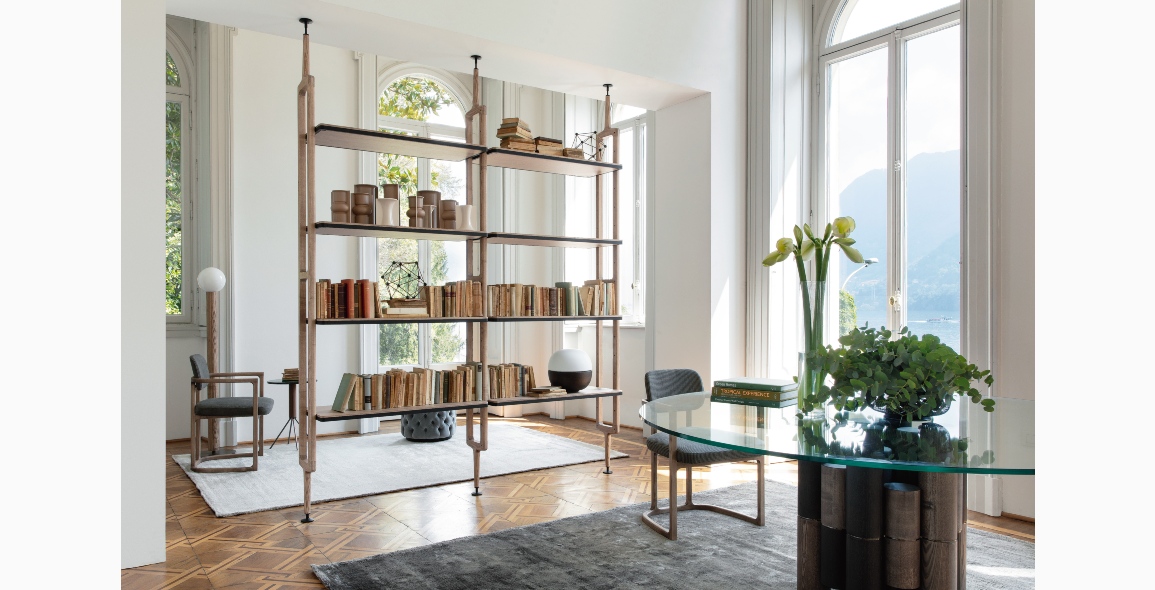 ABOUT PORADA
Starting out as a chair manufacturer in 1948, Porada was formally established in 1968 by Luigi Allievi with the aim of expanding its production. Since then, it has prized quality and professionalism, going above and beyond to find the right balance of form and function in everything it creates. Building on its experience with wood, it soon developed a well-defined identity of expertise in transforming a log into a piece of artwork. These pieces are refined, combining elegance and timeless aesthetics to meet the everyday living needs of a residential environment.
This story is brought to you by Marquis QSquare, located in Marina Square, 6 Raffles Boulevard #02-08/09/38, Singapore 039594.