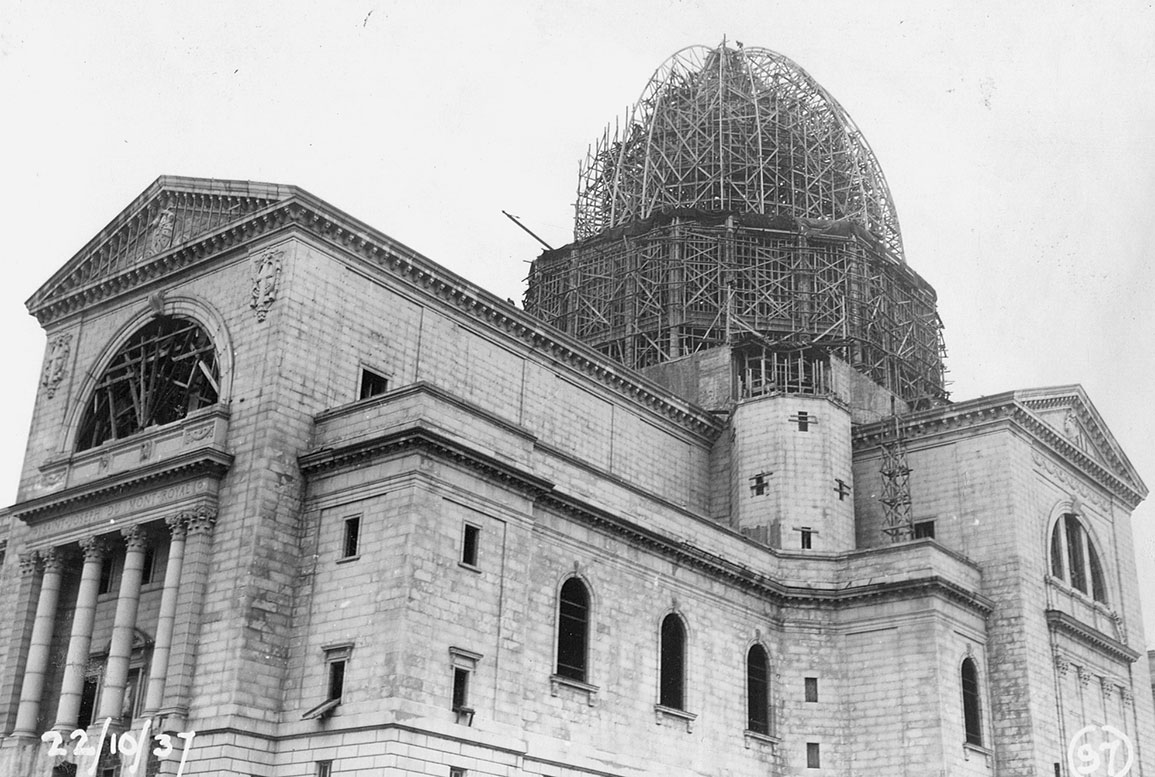 If the city is like a living organism, architecture is its spine and, as the renowned Canadian architect Frank Gehry said, "Architecture should speak of its time and place but yearn for timelessness."
The major architecture exhibition "De Ville-Marie à Demain" will take place from September 7 to 12 at Montreal's Place des Arts. This not-to-be missed event will feature 3D scale models, illustrations, renderings and virtual presentations from top architects, various institutions, developers and government agencies, including the City of Montreal. The displays will include various projects illustrating the past of Montreal, formerly known as Ville-Marie, as well as projects under construction, planned or envisioned, marking the evolution of this great city. This will enable the organizers to show the vitality and originality of Montreal's architecture and history.
Happening from 7 to 12 September 2017 in the Place des Arts, Montreal, this exhibition is included in the official programming of the celebrations of Montreal's 375th anniversary. It is organised by the promoter Robert J. Vézina who also organises "Le Montréal du Futur" and "Toronto of the Future", two very popular architecture exhibitions taking place every two years.