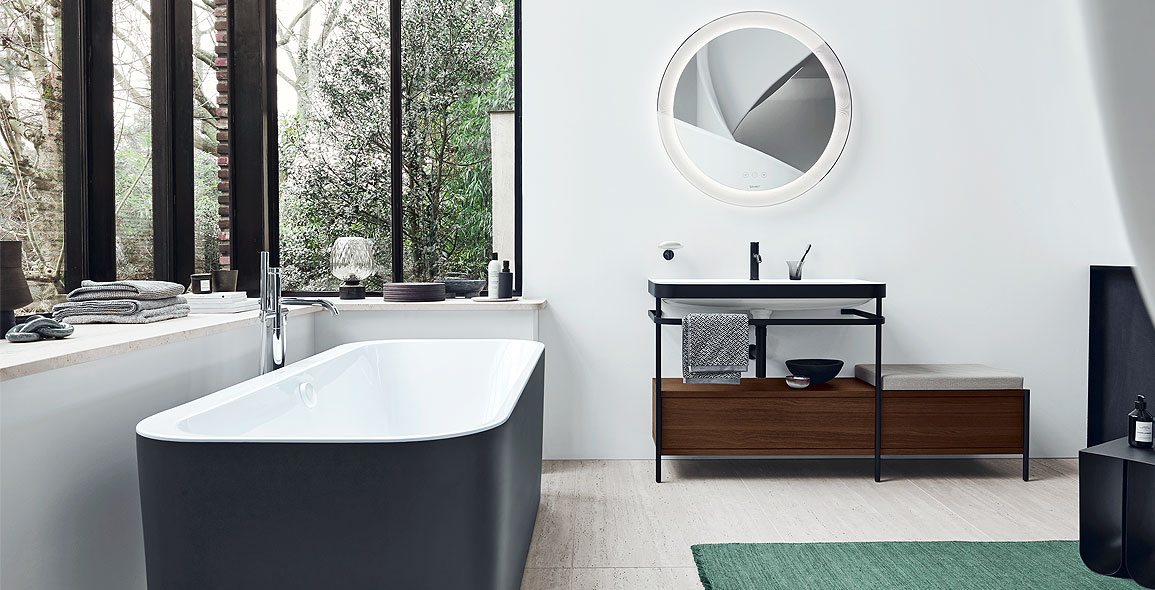 The best way to appreciate Duravit's latest c-shaped innovation is through an aerial view of the 2020 edition of the Happy D.2 Plus washing area.
The furniture that comes with the ceramic basin wraps around its side like a second skin, with only a barely-visible 4mm gap between the two.
Responsible for this is the patented c-bonded process that prevents the need for any protrusion or recess of either parts.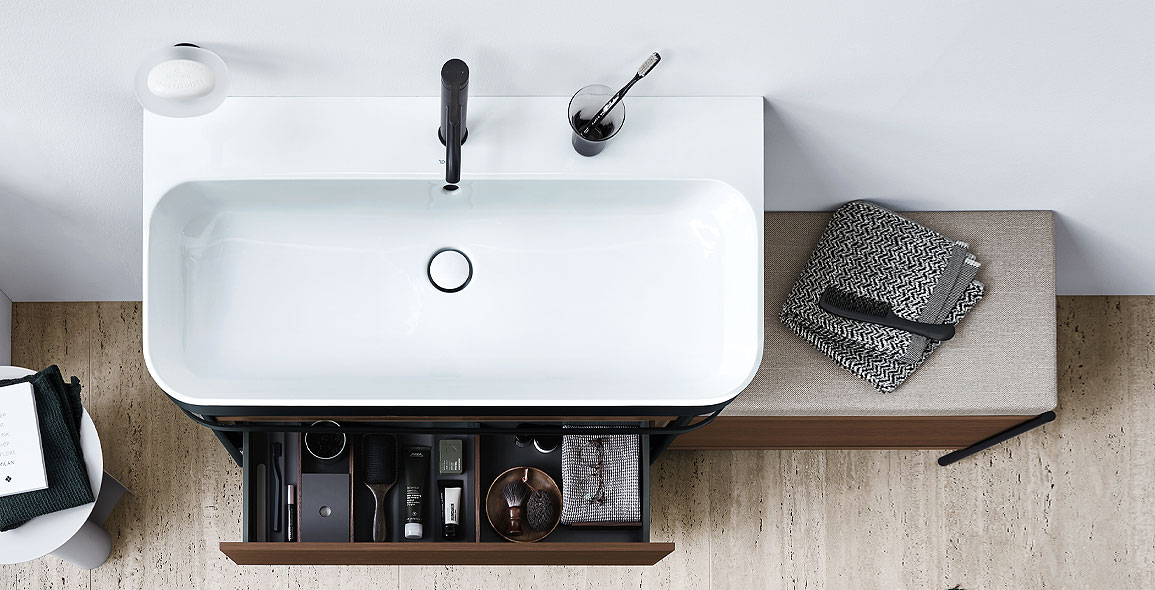 The result is the maximising of storage space, while still being able to retain the purity of the form of the archetypal washbasin that characterises the Happy D. collection.
This addition was done in collaboration with sieger design and can come as a wall-mounted vanity unit with drawers, or floor-standing metal console with or without shelving.
Cover the vanity unit in Graphite Super Matt with an anti-fingerprint coating, or select Black Matt for the metal console – the options are varied and aimed at keeping you, well, happy.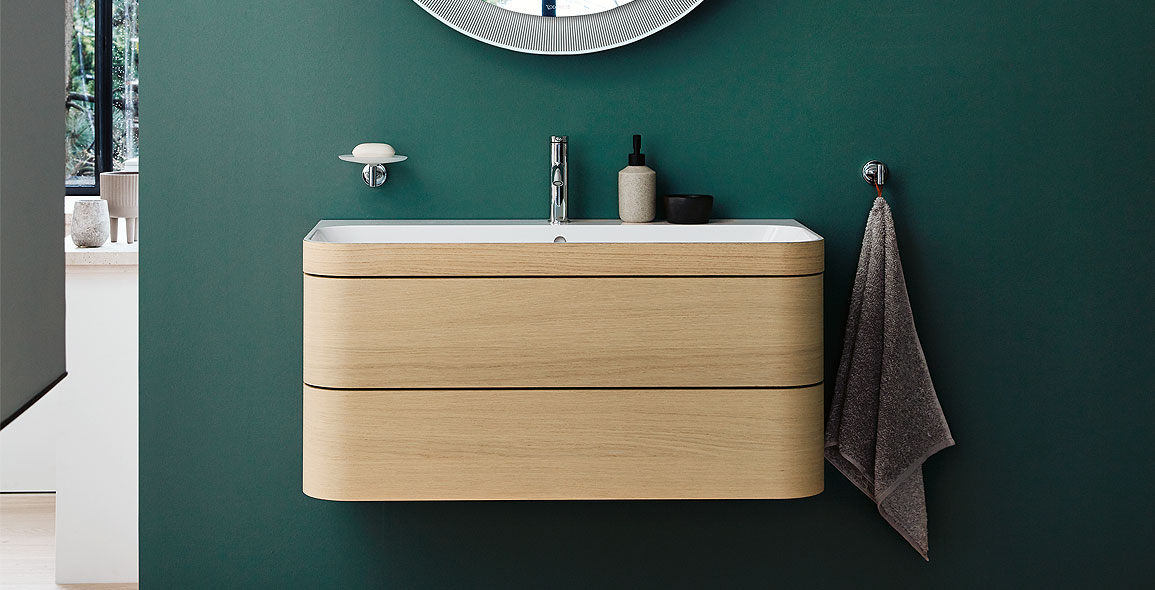 This story is brought to you by Duravit. It first appeared in Issue 115: April/May 2020 of d+a.