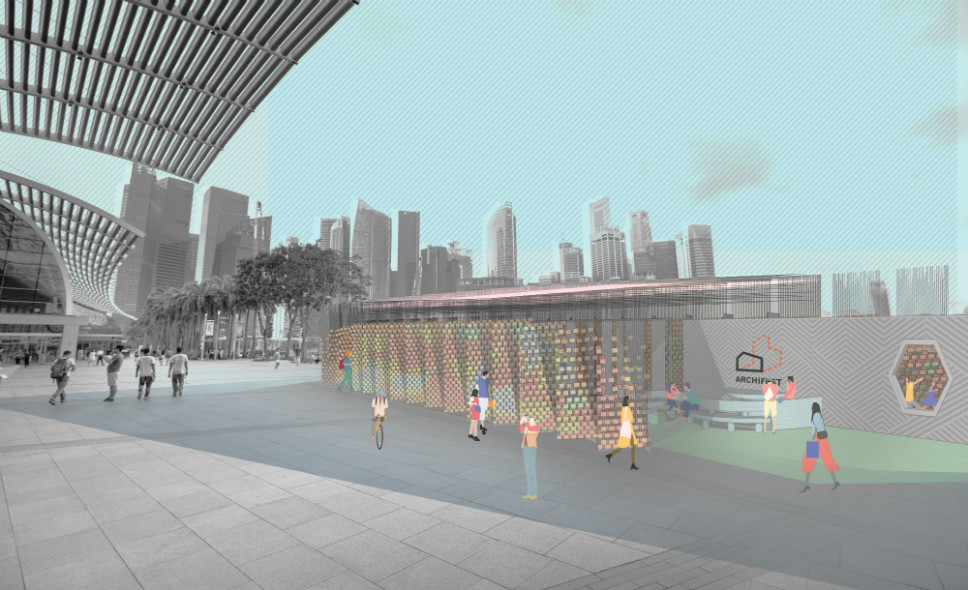 Archifest is back. Running from 28 September to 10 October 2018, it is themed this year upon the idea of "Design for Life".
It succinctly encompasses elements such as liveability, sustainability, well-being and life satisfaction, and recognises the need for creativity and innovation.
Integral to the festival is the Pavilion, an anchor event space at Marina Bay Sands.
Following a competition, Kite Studio Architecture won over the five-member jury panel with its scheme centred on the concept of void decks found in Singapore's public housing.
Among its highlights include multiple entrances for visitors to enter the space from any direction, and columns on the façade created by skewering three-hole bricks through rebar cages that will be anchored by mild steel plates.
Khairudin Saharom is the Principal and Director of Kite Studio Architecture.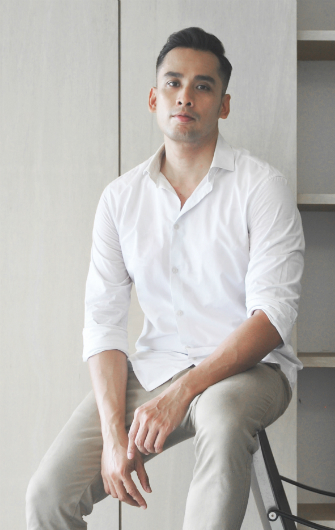 "From the contrast that they see – the scale and 'rawness' of the pavilion versus the architectural giants and gleaming skyscrapers around it – I hope the Pavilion can become a reminder that the value and essence of buildings and spaces go beyond materiality and finishes," he says, when asked what he hopes visitors to it will take away.
"Buildings may get old and sometimes destroyed and forgotten, but the great ideas and aspiration of architects that conceive them must never die," Saharom adds.
Here, he shares five reasons why you should visit the Archifest Pavilion: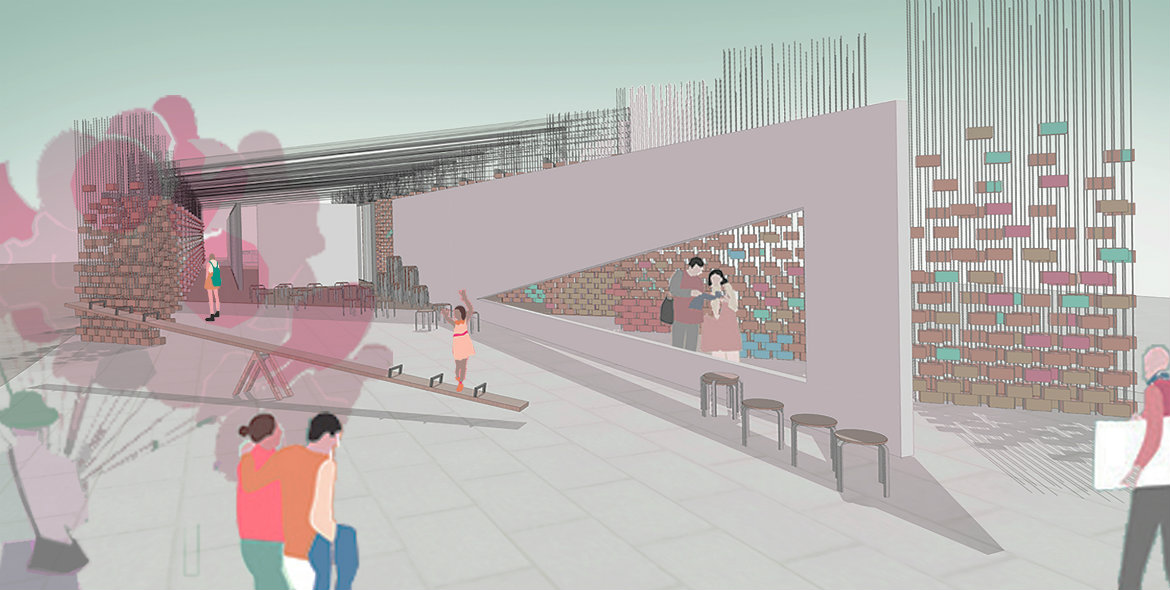 1. It showcases structural and construction honesty in the most interesting way that has never been done before.
2. Just like the HDB void deck it demonstrates how spatial flexibility is pivotal in igniting activities and promoting inclusiveness. Architects tend to subconsciously build "walls" that prevent people from understanding their design ideas, intent and concepts. It's time to open up. so that people can appreciate our work better and give more soul to them. When that happens, keeping something from being destroyed wouldn't be too difficult.
3. The pavilion is not just for architects. There's something for everyone, even for the young or young at heart.
4. You can help those in need by helping us complete the Pavilion's murals. "Walls of Connections" is a first-time initiative where we invite the public to complete the murals on the walls. All proceeds from the sale of the Dulux Colour Testers will go to the Red Cross.
5. It's fun! Architecture is fun. And its ideals and aspiration must be accessible to all.
Images:
Kite Studio Architecture