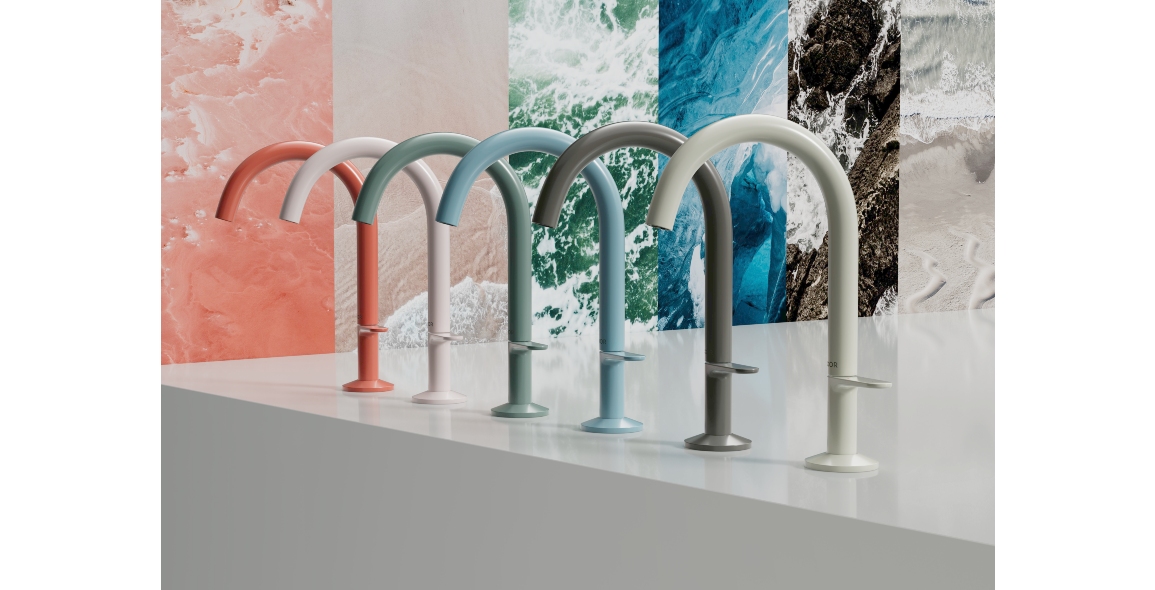 From glaciers to a calm sea and wet shore, these are the imagery that served as inspiration for the extension of the AXOR One bathroom collection, designed by Edward Barber and Jay Osgerby.
It comprises six new colours applied onto faucets and fixtures, with cues taken from the naturally occurring interactions between light, colour and water:
Coral is a warm, red-orange tone, much like the tone of the sea during a tropical sun set.
Shell is a cool greyish pink of sun-bleached sand.
Ice is a light, muted blue, seen in the layered blues of glaciers and sea ice.
Aquamarine is a blue-green capturing the chromatic character of a calm sea.
Stone is a strong grey, referenced from the intersection of land and sea.
Sand is the colour of the shore, wet from the ebbing tide.
"Edward and Jay curated these colours for us to evoke specific aspects of water in relation to the earth and the sky", says Anke Sohn, Head of Global Brand Marketing at AXOR.
"The palette draws on the designers' observation that colour often increases in vibrancy and intensity when seen through water, and it reflects the design brand's elemental connection to nature through water."
Best used in a private setting, the collection has a gloss finish that adds a depth and vibrancy to the pieces, while reflecting the surrounding environment. It also makes it easy to clean.
"Each colour balances the ability to become part of a calm visual field with limitless scope for self-expression and individuality, reflecting the way in which bathrooms and small cloakrooms are increasingly becoming places that are less about neutral utility and more about original and impactful design", explain Barber and Osgerby.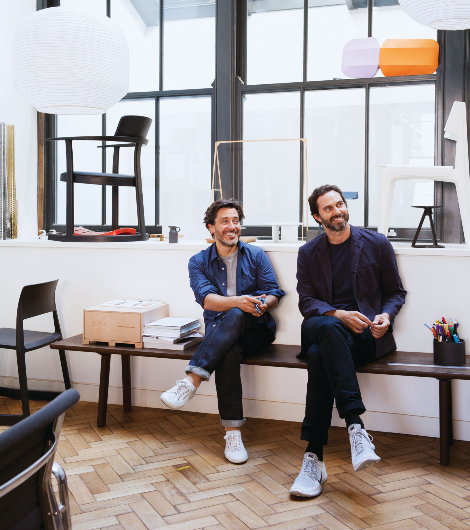 "We chose the colours to complement the widest range of bathroom finishes, from enamel and concrete, to marble and wood."
The AXOR One collection was launched in 2021 and is distinguished by a design language of slender silhouettes, flat surfaces, soft corners and balanced proportions.
The duo sought to challenge the archetype in creating it and building on their success, seem to have done it again this year with this colourful extension.
This story is brought to you by AXOR.