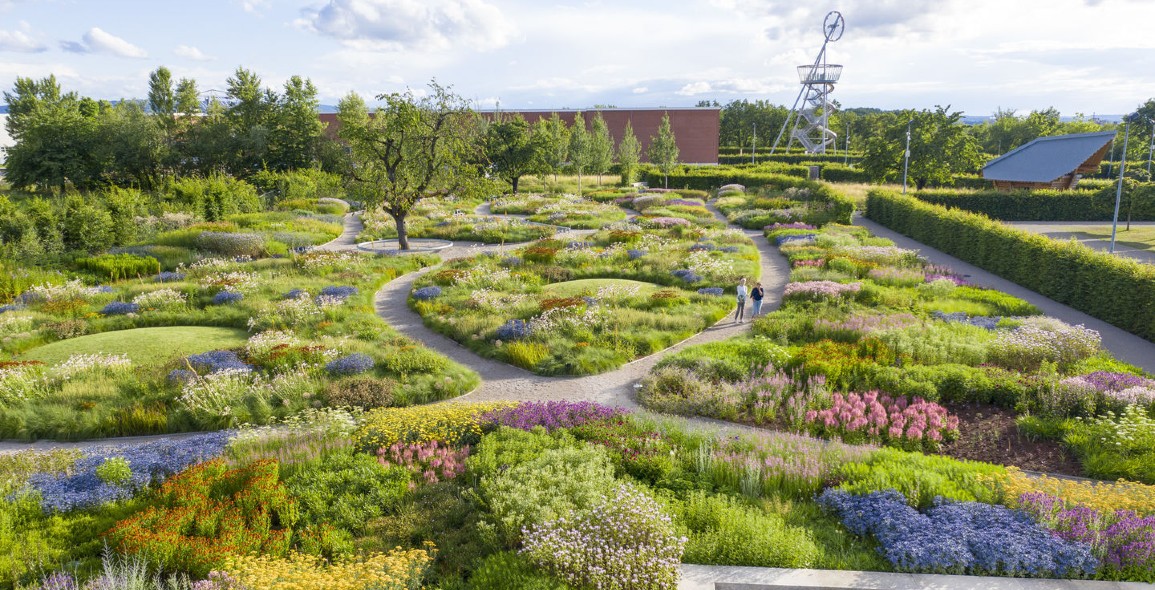 Editor's note: This is a new monthly column where we feature products and news from our partners around the world.
Surfaces | Cosentino
Silestone, one of the Spanish brand's product lines, has launched Sunlit Days, the first carbon neutral collection in the quartz surfaces and engineered stone industry. Rooted in the Mediterranean, it offers five options that capture the exotic hues of the region's nature and way of life: Cala Blue, Posidonia Green, Arcilla Red, Cincel Grey and Faro White. Each took its cue from a resident, such as Rober and María del Mar, vintners from Fondón in Andalusia, Spain, a municipality located between Sierra Nevada and Sierra de Gádor. The unusual colour of the earth in their vineyards inspired Arcilla Red (below), evocative of passion, love and of course, wine.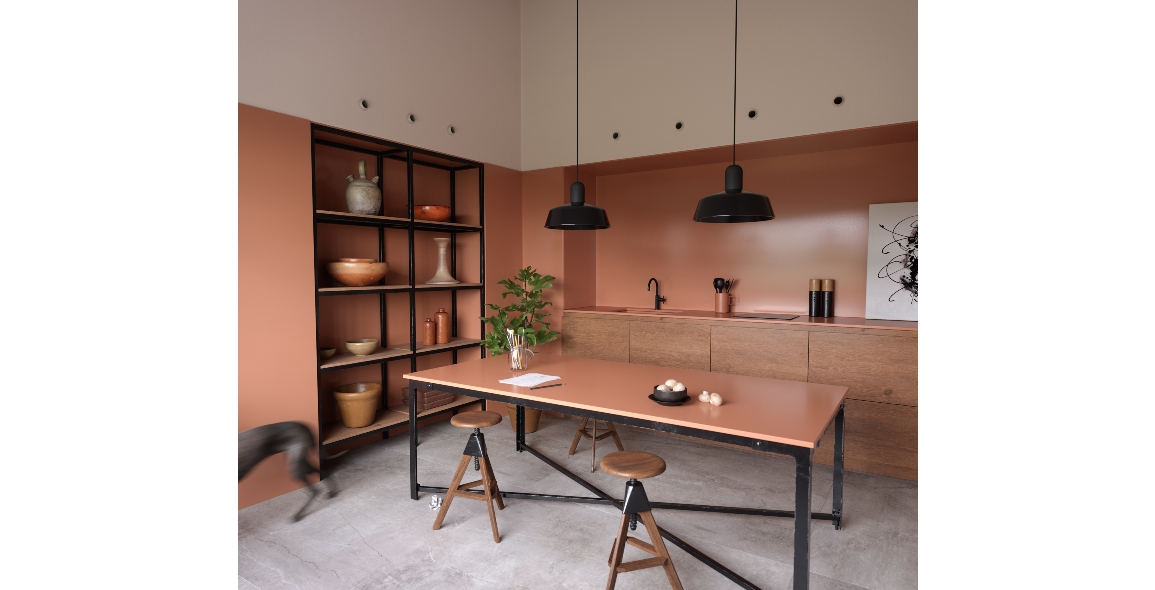 Faucets & Showers | Hansgrohe Group
The Hansgrohe Group and d+a have something in common this year: The number 120. For the German faucet and shower manufacturer, it is marking its 120th anniversary. For us, we have just published our 120th issue. To mark this momentous occasion, Hansgrohe has release WaterTunes, an electro-pop album inspired by the need to filter out water disturbance sounds in faucets and showers. "A quiet hiss, an irritating whir – for us, these are real exclusion criteria when it comes to the quality of our showers and faucets. And yet, it is precisely these water disturbance noises that prove how high our quality standards are: if the noises we filter out already sound so good that producers can make music out of them – how great must the sound of our showers be?" asks its sound experts from the Hansgrohe Spray and Sound Lab. Listen here and experience it for yourself.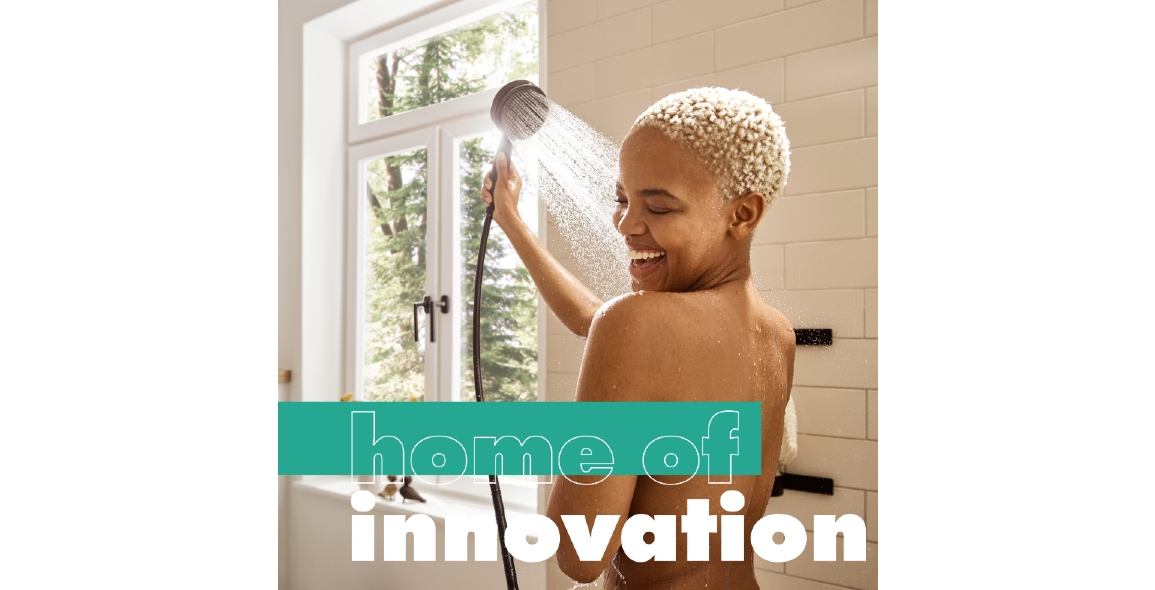 Furniture | Vitra
Residents living in Germany in Weil am Rhein have a new green lung to wander through this summer. Piet Oudolf – of New York's High Line fame – has designed a garden for the Vitra Campus that was planted in May 2020 and is this year in full bloom till early autumn. The Dutchman is regarded as a pioneer for a generation of garden designers who, in the late 1980s, began to question conventional practices. They found traditional landscape gardening too decorative, labour-intensive and resource-consuming. Instead, they turn to perennial, often self-regenerating plants, shrubs, grasses, bushes and wildflowers, which had long been ignored as garden plants, and favoured an equally unconventional layout of the plantings – all of which is evidence in his latest project for Vitra.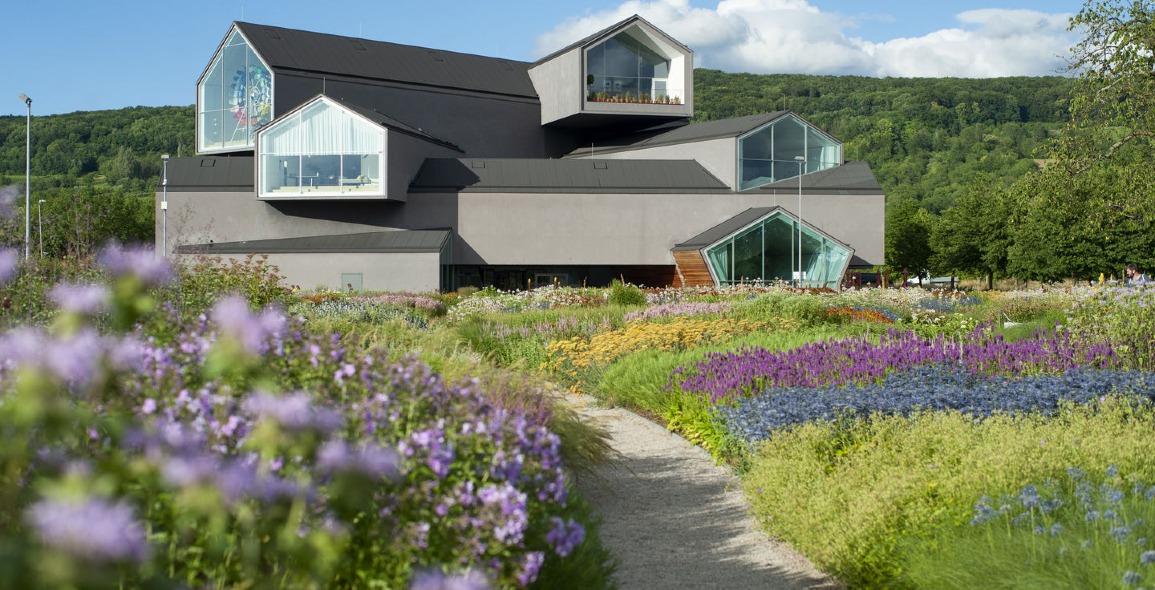 Credit: Marek Iwicki
Speakers | Bang & Olufsen
They stand like slender, silent sentinels in a room but at the touch of a button, the Beolab 28's wooden covers glide open like a pair of curtains. Taking centrestage is big studio-grade sound, a feature of Bang & Olufsen's most advanced connected speaker to date. Adaptative, wireless and smart, it promises to redefine the home stereo experience and make the most out of every audio moment. Another highlight: the latest generation Active Room Compensation that adapts the bass response to the room. The Beolab 28 is available in Natural Silver (below), Black Anthracite and Bronze Tone aluminium – the colours of its conically shaped base above which the rest of the speaker seems to suspend.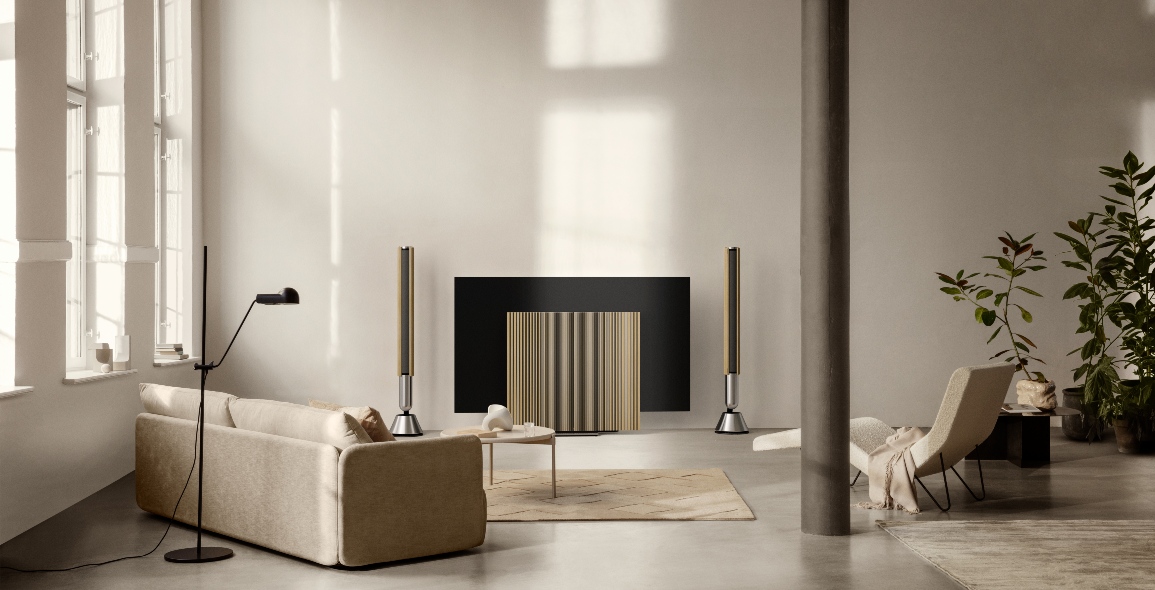 Surfaces | Caesarstone
The Classico Collection from Caesarstone welcomes two new colours: 6134 Georgian Bluffs and 5110 Alpine Mist (below). The former is characterised by a soft light grey base with streams of white and grey veins, perfectly mimicking marble to complement the industrial style. The latter has a light grey base with crisp white veins, setting itself apart from the typical light marble colour blend. The best part is their natural stone appearance belies an affordable price point and an ease of care and maintenance that the brand is renowned for.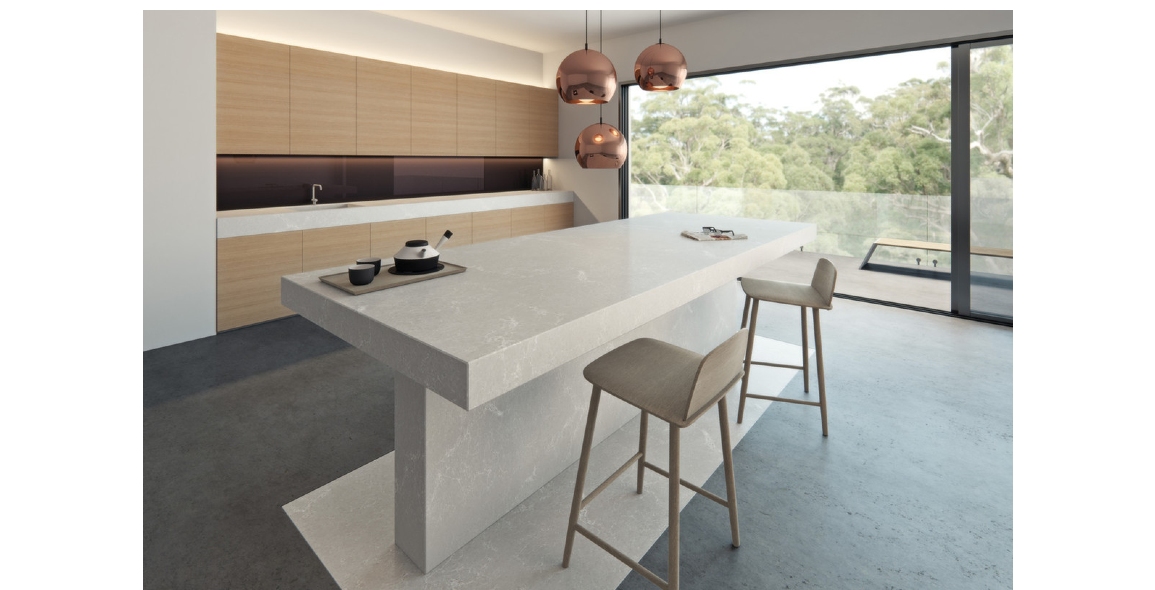 Laminates | Lamitak
Laminates that offer sustainability and health benefits? Lamitak has it covered with the launch of its latest Exclusive Collection. Conceptualised in response to the heightened desire for comfort and well-being indoors, it comprises five distinct and technically superior families that are suited for homes, offices, child- and elder-friendly environments, hospitality interiors, public spaces and more. Notable highlights include Savile (below), a new large-format, multi-layered design inspired by the tradition and fine craftsmanship of bespoke men's tailoring in Savile Row London. Another is Protak, which harbours anti-fingerprint, anti-bacterial, anti-fungal, stain-resistant, scratch-resistant and anti-glare properties.