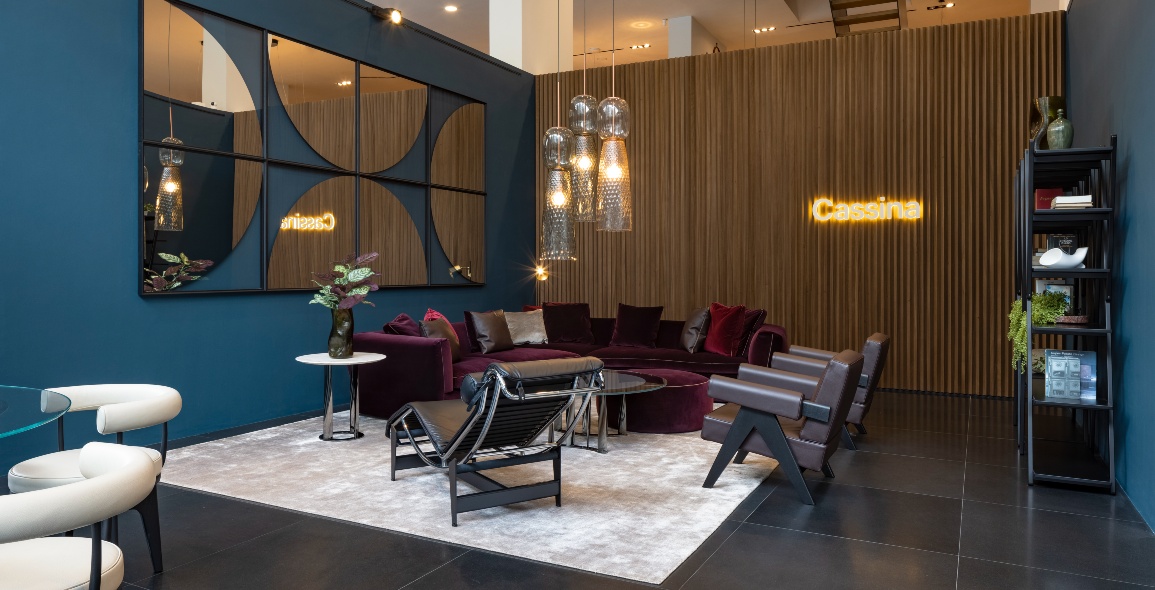 With its double volume space and floor-to-ceiling windows, the new area carved out for Cassina in the W. Atelier showroom along Henderson Road casts the brand's products in a gorgeous light.
Loosely divided into five zones, the 300m2 space is the largest Cassina-branded one in Singapore, accommodating its living, dining and outdoor collections.
It is dubbed "The Cassina Perspective", which also embodies the Italian label's values of expressing the best in contemporary furniture design.
This is born from the dialogue between the reissue of authentic design icons (or the Cassina I Maestri Collection), classic favourites and new innovations.
Wander through the showroom and chance upon armchairs by Le Corbusier, Pierre Jeanneret and Charlotte Perriand, the LC2 (1964), sitting comfortably alongside the 8 sofa (2014) by Piero Lissoni.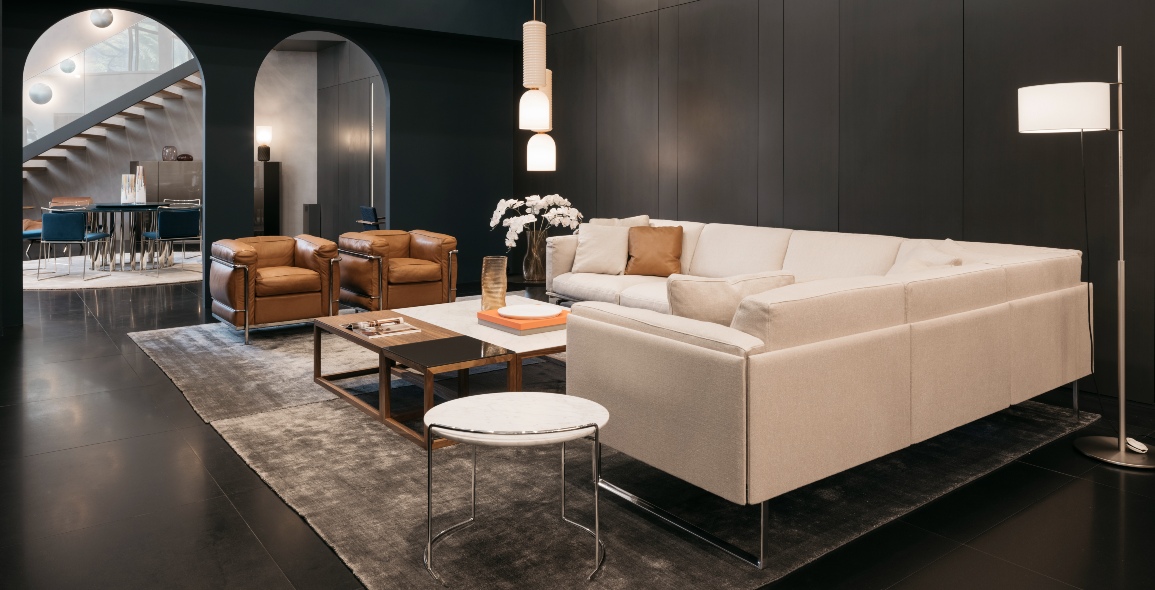 Even though they are designed in a different century, they perfectly complement each other.
In fact, Stefano Crea, Asia Pacific Commercial Director at Cassina, says clients have been known to comment that the LC2 is "too modern".
But such is the beauty of the brand, which has masterfully married the avant-garde with technological capability and skilled handcraftsmanship, since its founding in 1927.
Other highlights are new pieces that are making their debut in Singapore.
The Hommage à Pierre Jeanneret Collection is a faithful reproduction of furniture designed by the architect Pierre Jeanneret for the Indian city of Chandigarh, designed by Le Corbusier.
The Capitol Complex table, Kangaroo armchair and Civil Bench are just some of the examples of the manifestation of modern European ideals combined with traditional Indian spirit.
Southeast Asian natives will identify with the woven cane seat and backrest within a teak frame, which are characteristic elements that evoke this idea.
Be sure to try the luxuriously velvety Ortigia fabric that covers the Dress-Up!, the first completely upholstered sofa by Rodolfo Dordoni for Cassina (top image).
Imagined as a refined haute couture project, it has elegant details that are reminiscent of sartorial craftsmanship.
Dordoni also lends his touch to the outdoor collection, presented as a chic urban terrace decked with Sail Out, a versatile modular sofa, and Dine Out, consisting of stackable chairs, armchairs and a round table.
"We have worked closely with Cassina to curate a scenery of various home settings that are emblematic of The Cassina Perspective," shares Daniel Magg, General Manager at W. Atelier.
"In this dedicated space, we hope that W. Atelier posits an ideal environment that supports the fullest expression of Cassina's philosophy in Singapore so far."
While at the showroom, enquire too about Cassina Pro, a new collection started only this year.
It promises to bring together a vast selection of Cassina's most loved contemporary furniture and icons, developed and certified to cater for public spaces, from hotels and restaurants to workspaces.
Also worth noting is how the brand has already launched its 2021 collection, with new designs by architects and contemporary designers Michael Anastassiades, Jeffrey Bernett, Philippe Starck and Cassina's Art Director Patricia Urquiola.
Crea hopes this new showroom will be the starting point of homeowners and designers to begin or continue their interest in contemporary furniture design.
"W. Atelier is a prestigious partner that will complement our unique design code," he adds.
"It shares a strong affinity with Cassina's strategy to present complete interior settings through its 360 degree approach."
Undoubtedly, all that natural light streaming is an added boon to this new budding relationship.