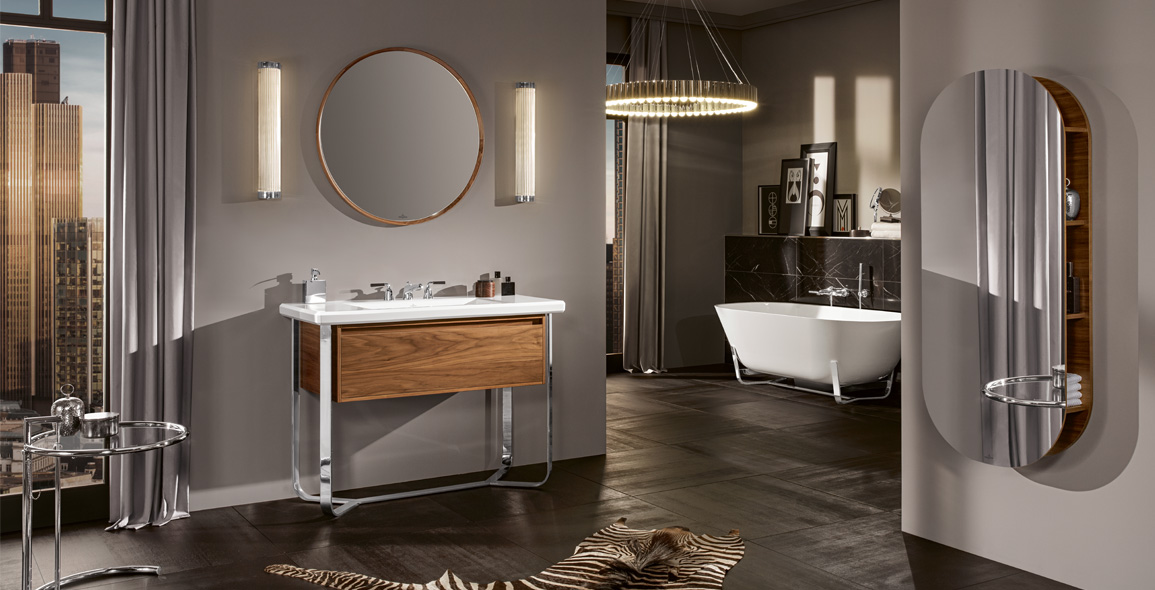 Geometric shapes. This is the starting point of the Antheus premium bathroom collection from Villeroy & Boch.
Created by the German designer Christian Haas, it is largely influenced by the Bauhaus style, resulting in a range that is timelessly elegant and well on its way to become a classic.
"Many people see Bauhaus as the epitome of modern architecture and minimalist design and quite a few designs from that time still look just as modern now as they did then.
"That is probably unique in the history of design," he says, explaining the choice of his inspiration source.
For instance, there is a rectangular washbasin, round mirror and full-length mirror with semi-circular borders.
Where there are rigid contours, details like a classic washbasin faucet with its interplay of light and shadow break them up.
Wide steel strips are applied onto a washbasin and the free-standing bath to give them a sense of lightness – at the same time, it is reminiscent of the Barcelona chair, a Bauhaus classic, designed by Mies van der Rohe.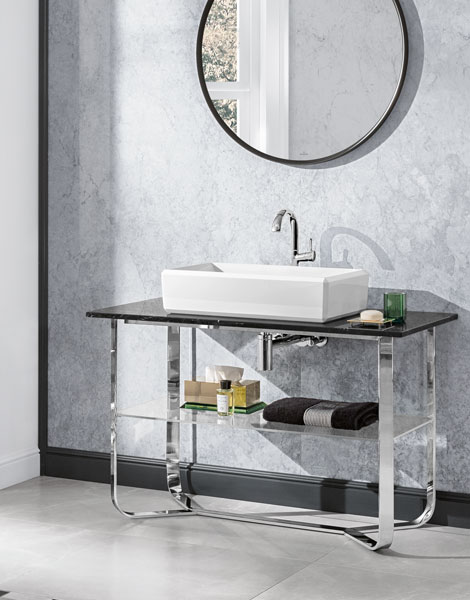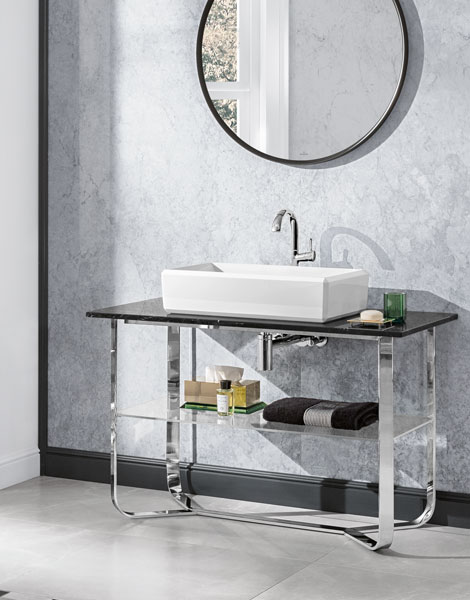 Aside from the shape, Haas was careful to select the right materials to produce Antheus, which include polished stainless steel, stone, wood and ceramic.
"Harmony and interesting proportions account for a large part of a design along with the choice of materials, finish, touch and feel. I incorporate this into all of my designs," Haas emphasises.
Finally, the decision to stick with a white palette with the Antheus collection was a deliberate one too, since it was a common practice in any Bauhaus design.
He points to how the properties of the colour show shapes in complete clarity, is neutral, enduring, versatile and full of nuances at the same time.
"In Antheus, cool metal meets warm wood, with the ceramic acting as an intermediary, because it has both properties of coolness and warmth at the same time."
Born in 1974 in the city of Erlangen in Germany, Christian Haas studied industrial design and now develops products for renowned customers all over the world. His spectrum includes furniture, lighting, porcelain and glass items, as well as complete interior concepts. Haas has worked with Villeroy & Boch for the Bathroom and Wellness as well as Tableware divisions. He has been living and working in Porto since 2015.
But the ceramic used is no ordinary one either; it is made from the innovative TitanCeram material and the surface has the proprietary CeramicPlus glaze that repels dirt.
Other attributes of the collection include the WC having the rimless DirectFlush technology that ensures the interior bowl is flushed thoroughly without water splashing over the rim.
The free-standing Quaryl® bath (that comes with an optional stainless-steel frame) is an impressive monolith that is a combination of delicate design and strength.
The TitanCeram used in the washbasins and the Quaryl® in the baths add a touch of graceful lightness and when complemented by the touches of stainless steel, marble and wood, elevate Antheus to a timeless modern design highlight.
This story is brought to you by Villeroy & Boch. It first appeared in Issue 117: August-October 2020.