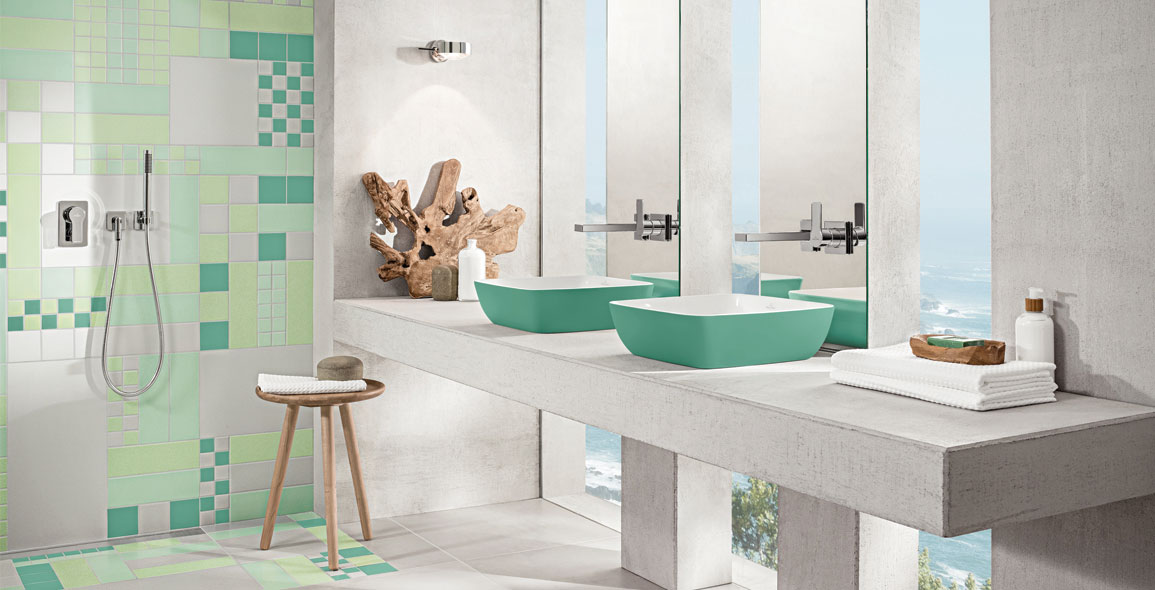 According to the United Nations, 68 percent of the world's population will live in urban areas by 2050.
The economic opportunities and convenience is a trade-off against the disconnect with nature and wide, open spaces – but all is not lost.
Increasingly, designers are finding creative ways to curate indoor oases where green dominates, including in the bathroom.
This is a wellness megatrend identified by Villeroy & Boch. In fact, the ceramic manufacturer has a wide range of products that complement it.
Through the use of natural materials and with the possibility of expressing individuality, the pieces come together to compose a space of self-identity that also welcomes in the outdoors.
Here, the German brand offers three themes derived from the wellness megatrend to inspire your next bathroom design.
THEME 1: FIFTY SHADES OF GREEN
From deep fir to lush moss, the range of hues that this colour can come in is vast and never fails to delight. The effect can be anything from cool, relaxing and refreshing, to warm, natural and even futuristic. Pick a bathtub with the sides in a glowing emerald, or a washbasin in Villeroy & Boch's on-trend shade of Neo Mint that evokes images of a high-tech world.
THEME 2: URBAN JUNGLE
Get wet – and also wild. Nature is not always peaceful and serene and it should be celebrated in all its gritty glory. Cover the walls with striking wallpaper designed with lush flora and fauna, or fill corners with pots of exotic indoor plants for a look of controlled chaos. Pair these with furniture in wood or earth tones and classic white ceramics, or even bold colours like coal black or earthy brown. This is perfect for those with nothing less than an adventurous streak.
THEME 3: NATURALLY SMART
Harness smart technology through the mobile phone to introduce nature for a complete wellness experience. Introduce exotic bird calls or the cheerful sound of a bubbling stream through the smart sound system ViSound. This can be integrated into the bathtub and has a moodsetting sound box with four vibration transducers and one amplifier unit. Out of battery but can't bear to leave the bathroom yet? Villeroy & Boch's Finion collection comes with side cabinets and shelves that can have an inductive charging station integrated into it.