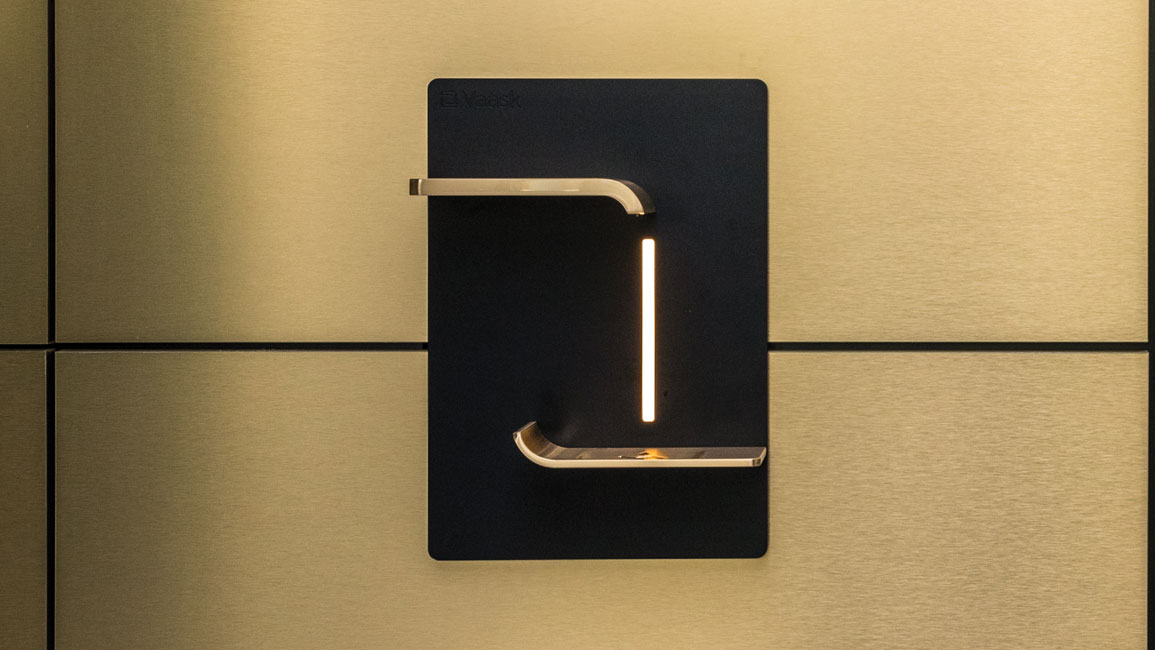 Fitting out public and commercial spaces with hygienic equipment has become paramount since we entered the pandemic. One such essential is a hand-sanitising dispenser, but it's often not the most aesthetically pleasing fixture. That's why we're so intrigued by Vaask, a touchless dispenser that doesn't just tick all the practical boxes but is easy on the eyes, too.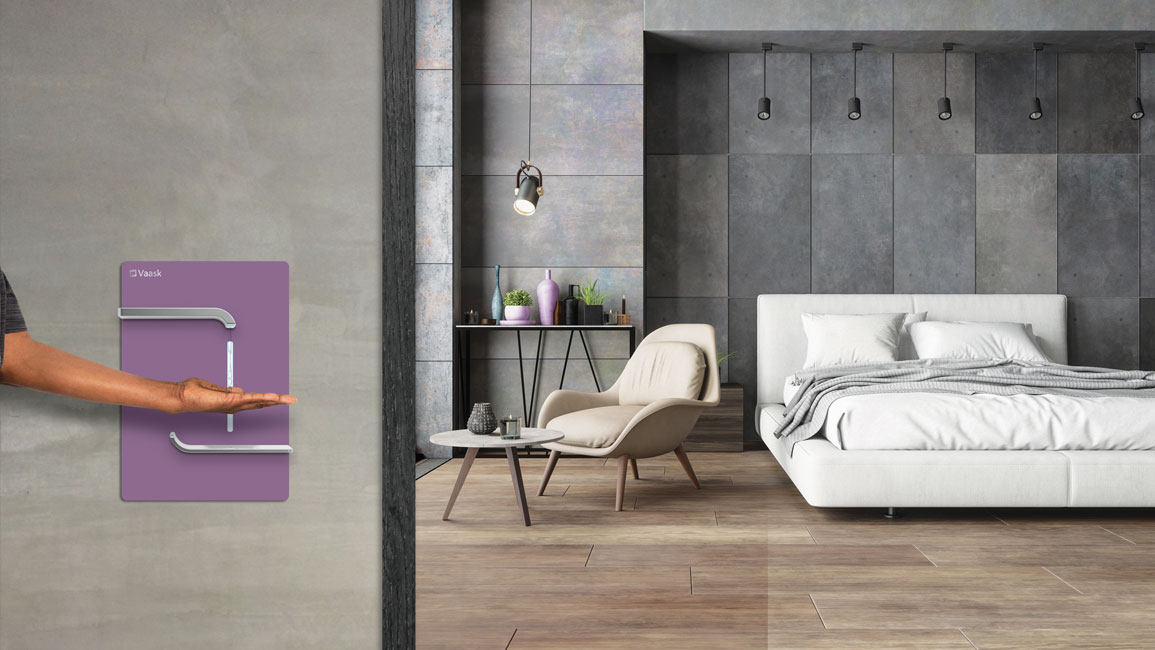 Vaask incorporates a PalmPilot sensor that detects hands with precision, as well as a high-end stepper motor and peristaltic pump, ensuring that it dispenses the correct amount of sanitiser every time. What's more, you can refill it with any hand-sanitising gel of your choice, so you can craft a more personalised experience for your guests and customers.
The slim, unobtrusive sanitiser cartridge is surprisingly spacious, keeping the refill frequency to a minimum and reducing the number of plastic sanitiser bottles wasted on a daily basis. The fact that it's powered by AC or Power over Ethernet (PoE) also means that no batteries are required, which makes maintenance even easier.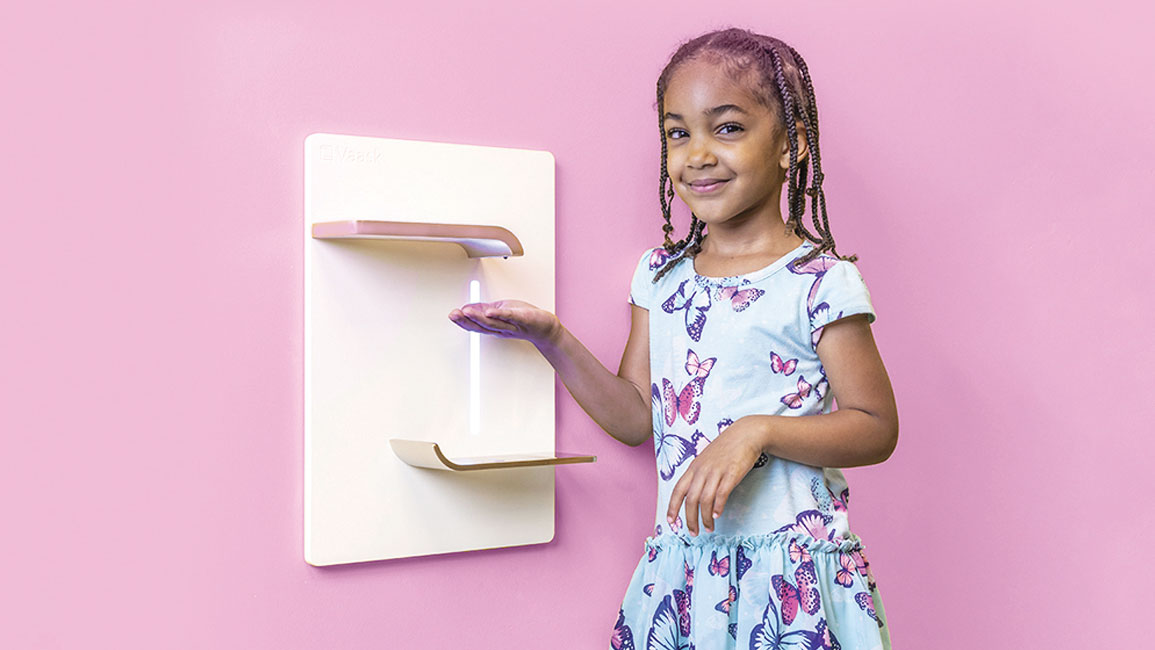 All of its nifty features are contained within a cast-aluminium body, available in customisable colours and finishes for that personal touch. Simply mount it any way you like, whether it's recessed, wall-hung or freestanding, and enjoy a five-year warranty as the cherry on top. Since its recent debut, Vaask has already accumulated more than 20 design, technology and sustainability awards, speaking to the advanced technology and reliable design of this innovative fixture.
For more information, visit: www.vaask.com