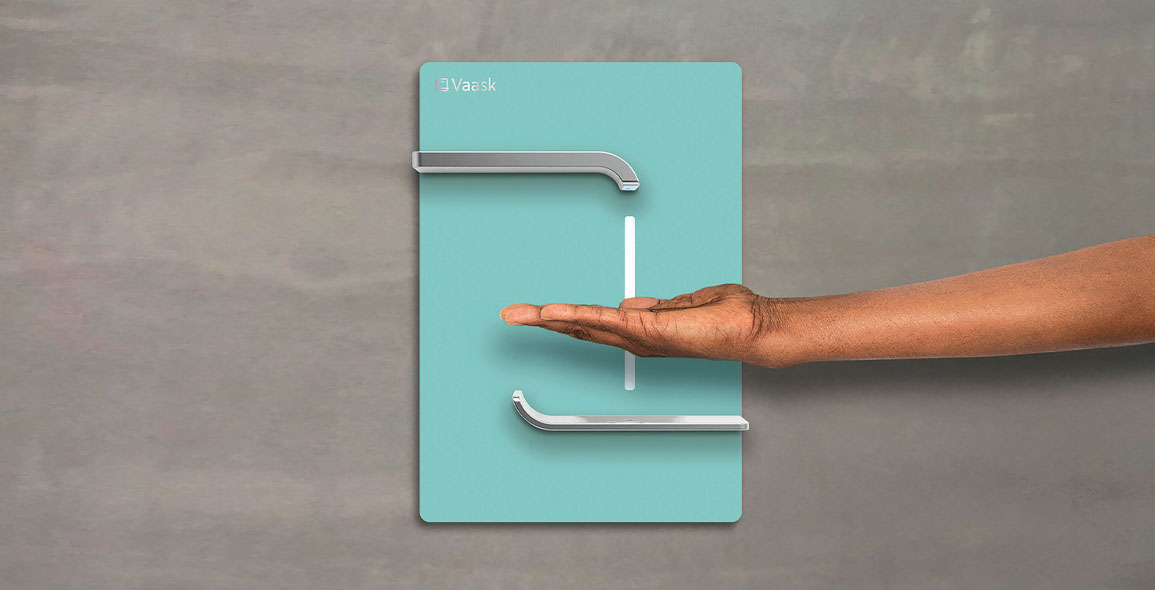 With the COVID-19 pandemic becoming endemic, organisations are looking to show that they care about the health and safety of employees and guests.
This is why Vaask's touchless hand-sanitising dispenser could not come at a better time.
Bestowed with nearly 20 design, technology and sustainability awards within just months of debuting, Vaask is built to last and designed to complement the style of any space and provide users with a better experience.
Some of its features include:
AC power or POE (no batteries required)
Cast aluminium; five-year warranty
PalmPilot sensor that precisely detects hands
Large capacity; refillable with any sanitiser gel
Customisable colours, metals and graphics
Recessed, wall-mounted or freestanding
Behind each of these differentiating traits is a focus on advanced technology, designed to create a reliable experience.
Vaask incorporates a high-end stepper motor and peristaltic pump, ensuring that it dispenses the correct amount of sanitiser every time.
It also tracks usage and when it is time for a refill, sends an alert via an exterior LED panel and online dashboard.
Vaask's proprietary PalmPilot sensor accurately detects hands, eliminating mess. The PalmPilot technology measures the speed at which light photons leave its sensor and return.
In addition, Vaask helps sustainably minded companies achieve their goals.
Backed by a five-year warranty, the dispenser features an all-metal construction and replaces the endless array of single-use plastic hand sanitiser bottles.
Selected for its quality manufacturing and superior coating options, the cast aluminium allows for customisable colours and graphics, so organisations can proudly brand their Vaask dispenser to showcase a sincere commitment to cleanliness.
This story is produced in collaboration with Vaask. It first appeared in Issue 124: June 2022.