Need to remove the smell of those Korean barbecue fumes from a silk dress, smoothen a cashmere suit after a business trip, or dry a jacket that got wet in a light drizzle?
Just hang the clothes in the Refresh-Butler by V-ZUG, choose the respective setting through an intuitive touch panel, and the job is done.
This revolutionary product by Switzerland's leading kitchen and laundry appliance manufacturer is your personal (and personalised) dry cleaner.
The fabric care system is inspired by the fresh air of the Swiss Alps, from which V-ZUG originates.
It uses a closed-air circuit function to apply an active photocatalytic coating that permanently reduces bad odours, neutralise up to 99.99 percent of germs and bacteria without the use of chemicals, and cleans using a combination of light and steam.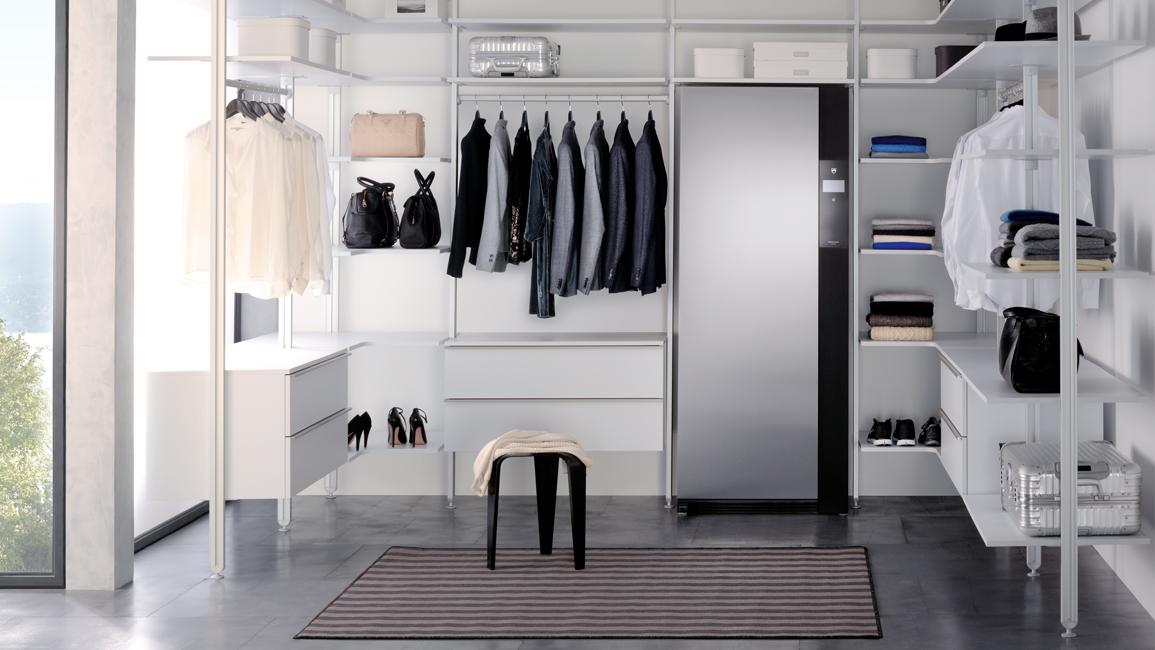 It is worth pointing out that it can even dry clothes that are soaking wet through using a heat pump that is also energy-saving. The best part is there is no tumbling involved and therefore no risk of damage to the fabric.
The effectiveness of these functions has been analysed and approved by prestigious test institutes in Germany and Switzerland.
The Refresh-Butler can be integrated as part of a built-in wardrobe system or be freestanding, and can come in a stainless steel or matt-black finish. Install it in a private residence, or a hotel suite to have a butler service for clothing-care.
With a 24-hour standby functionality, it can be activated immediately to refresh any outfit to be worn to your next appointment.
This story was brought to you by V-ZUG.