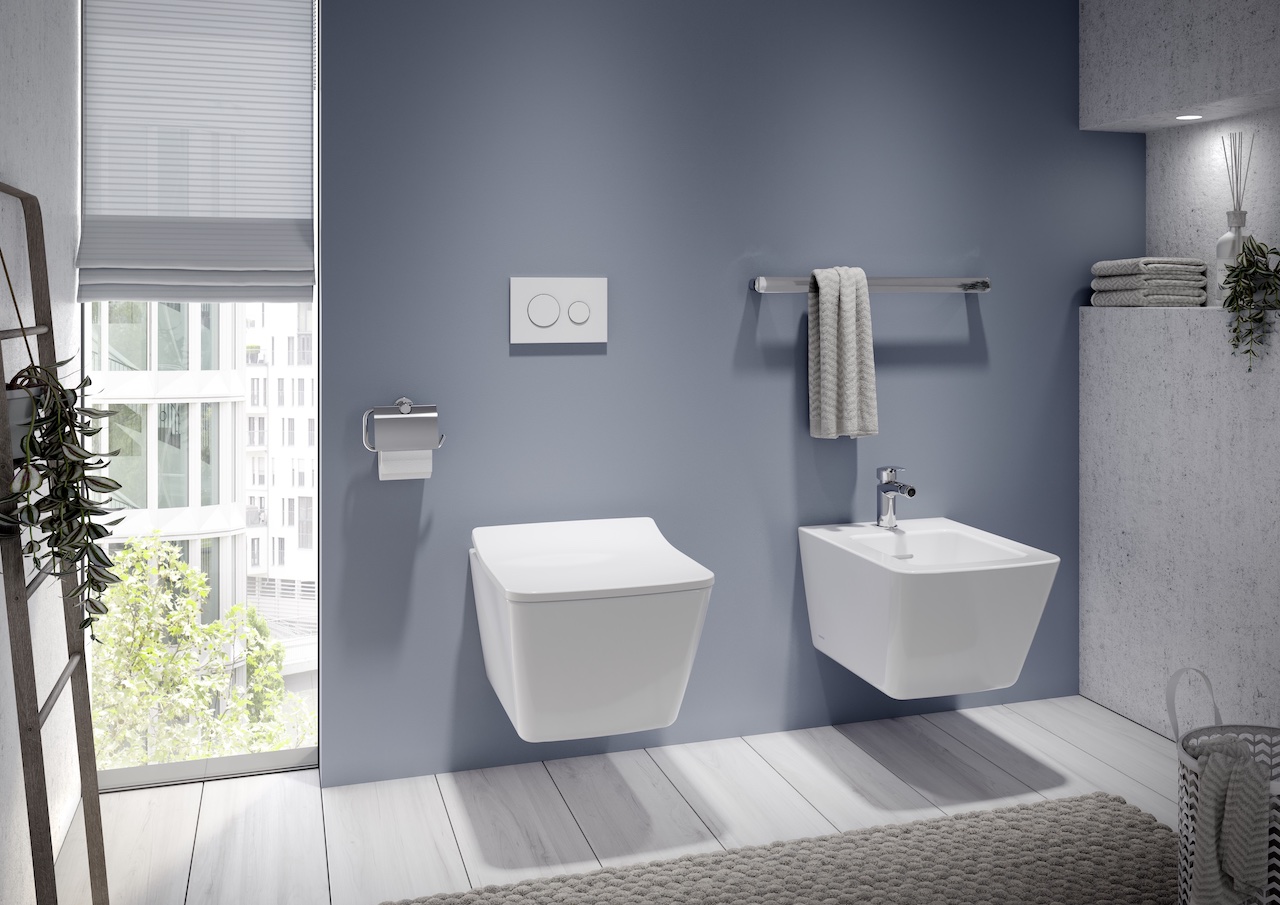 Japanese brand TOTO is one of the largest bathroom manufacturers in Asia. Founded in 1917, the company produces high-quality sanitary ware. Today, the brand offers innovative and modern bathroom products for both commercial and residential properties.
NEOREST, the top-class series of toilets manufactured and marketed by TOTO LTD. celebrated the 30th anniversary of its launch on 1 April 2023. NEOREST, a coined word combining neo and restroom, was first launched in 1993 as the future generation toilet. Since then, the NEOREST series has established new common practices for toilets, redefining both technology and design.
Today, the Japanese brand continues to ensure that increased hygiene and comfort are compatible with consideration for the environment as indicated by the reduction of water and electricity usage.
TOTO's cutting-edge technologies including EWATER+, TORNADO FLUSH and CEFIONTECT have been introduced in the NEOREST series.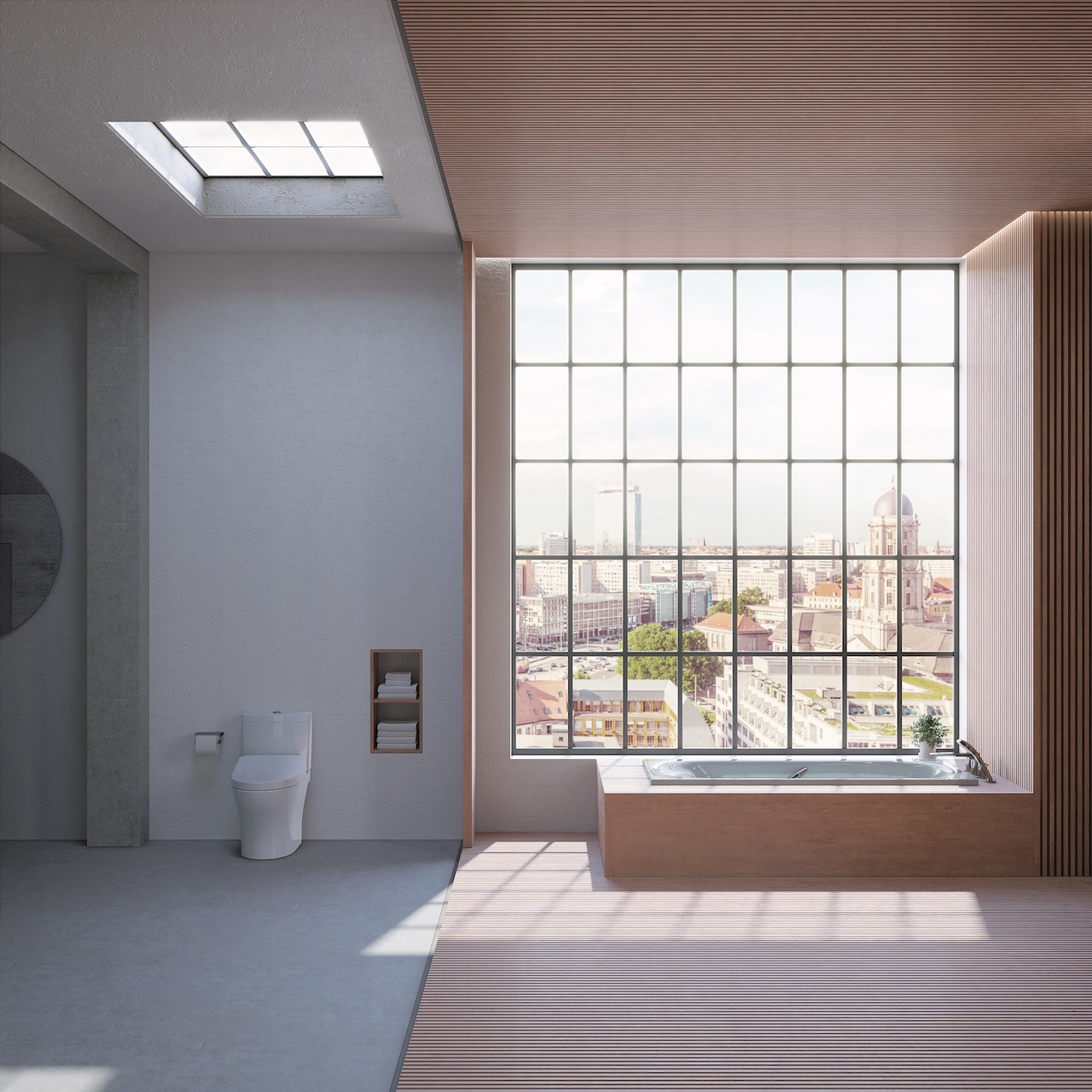 TOTO Toilet Technologies
PREMIST automatically sprays water over the surface of the inner toilet before every use. Thanks to the ceramic's hydrophilic nature, waste washes away more easily.
EWATER+ washes the wand and toilet bowl where waste tend to accumulate and produce stains that can become permanent. Using no chemicals and cleaning agent, EWATER+ provides peace of mind for users.
Furthermore, before and after each use, the toilet's wand automatically and periodically washes itself inside and out with EWATER+. This thorough cleaning occurs even when the toilet is not being used. EWATER+ is also sprayed underneath the toilet seat with each use.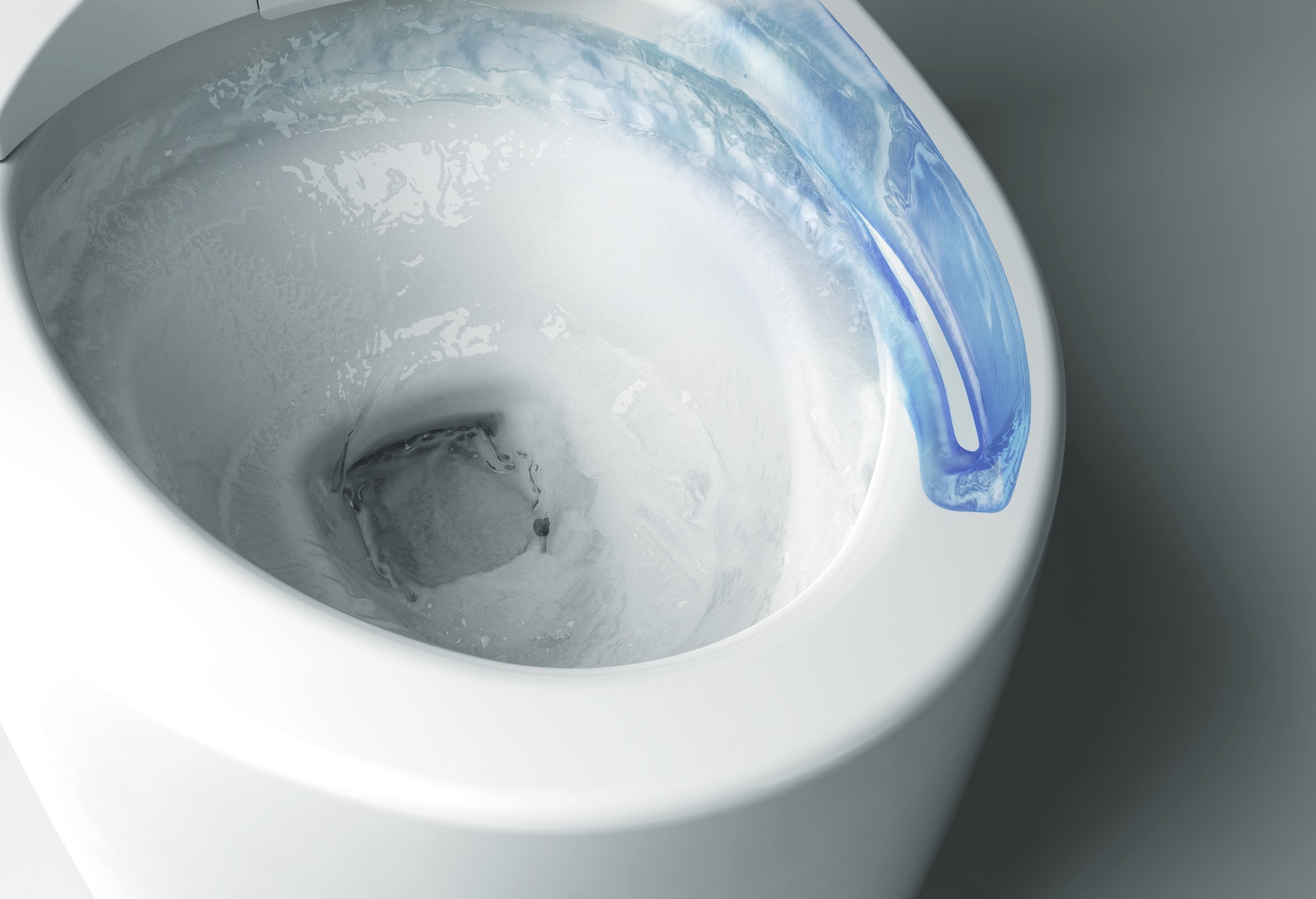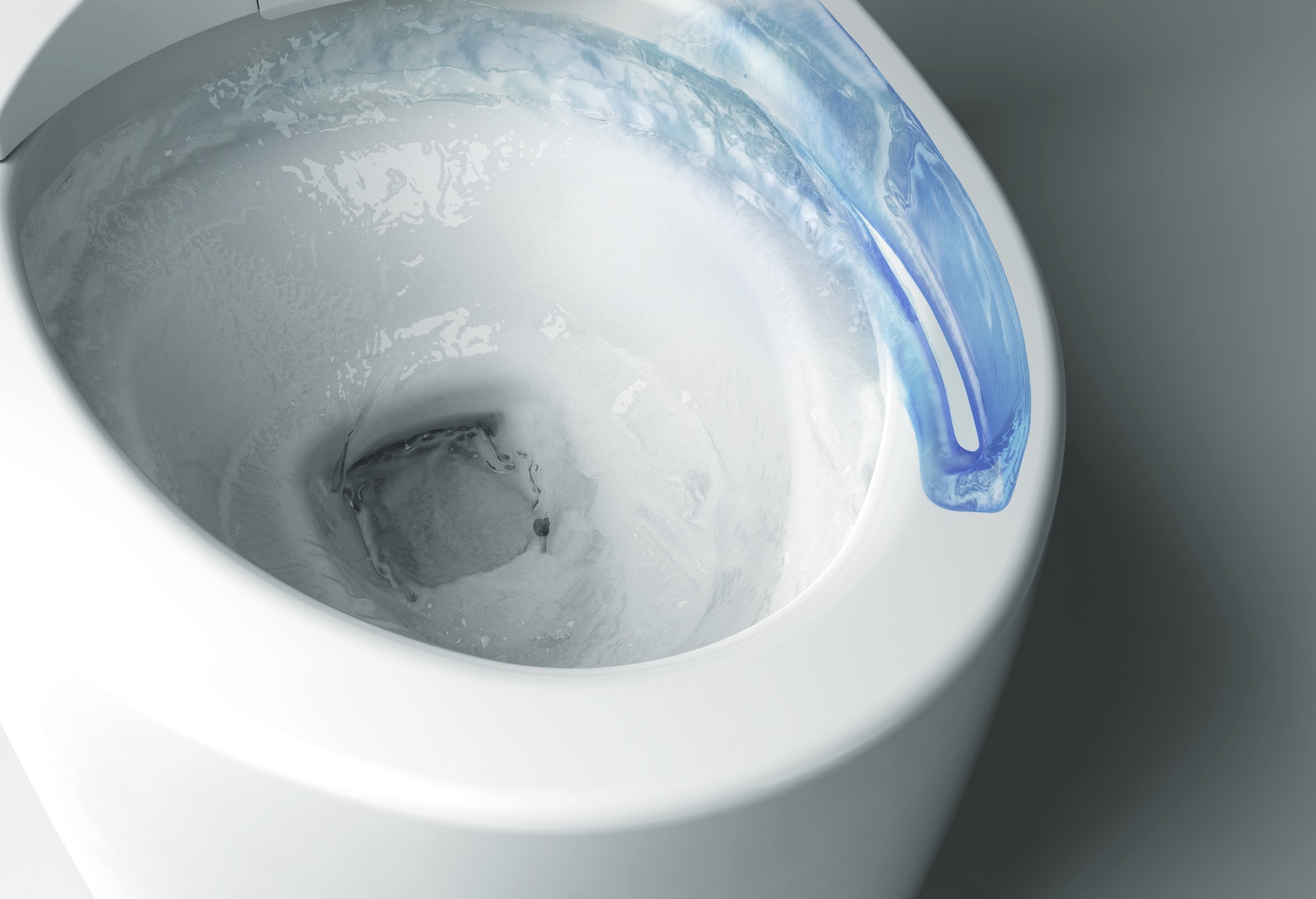 TORNADO Flush not only cleans more effectively, it does so quietly using less water. Powerful streams of water merge and swirl 360 degrees, washing every spot inside the rimless toilet bowl. Water saving and power washing are made possible by water repeatedly swirling across the entire toilet bowl. The rimless design leaves no place for waste accumulation.
CEFIONTECT is ultra-smooth ceramic glaze that coats the toilet bowl. It is extremely durable as glass layers are burned onto conventional glaze. Conventional ceramic has gaps where waste, mold and bacteria hide.
CEFIONTECT's microscopic surface ridges are much tinier than waste particles. And it is also hydrophilic – water spreads over the toilet bowl, so waste particles are easily washed away.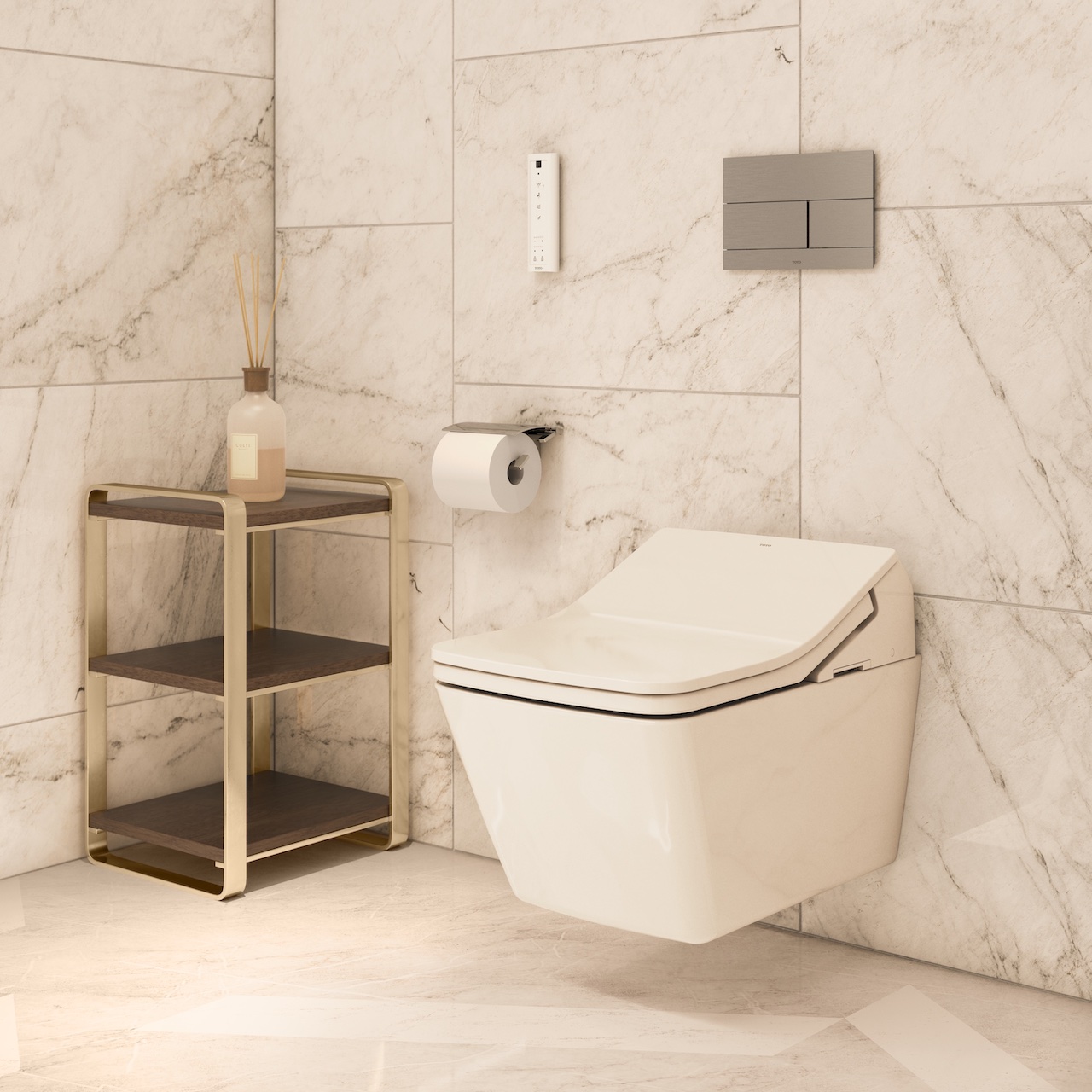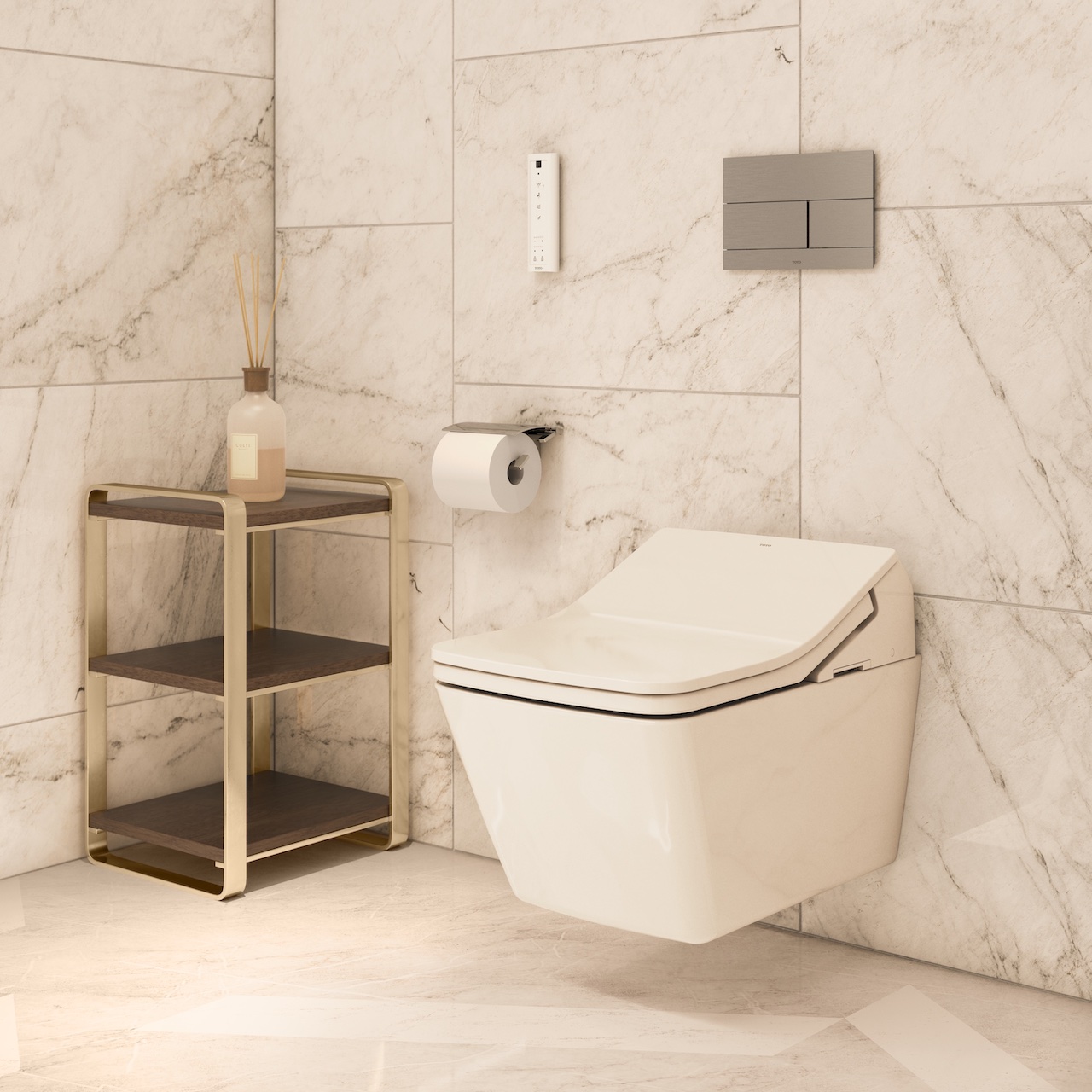 WASHLET+,TOTO's signature product, has improved hygiene standards with its warm water cleansing system and through recent developments in deodoriser and auto functions. Each toilet-and-seat set is harmoniously designed with no protruding pipes or cords.
For more information on TOTO visit: www.watelier.com