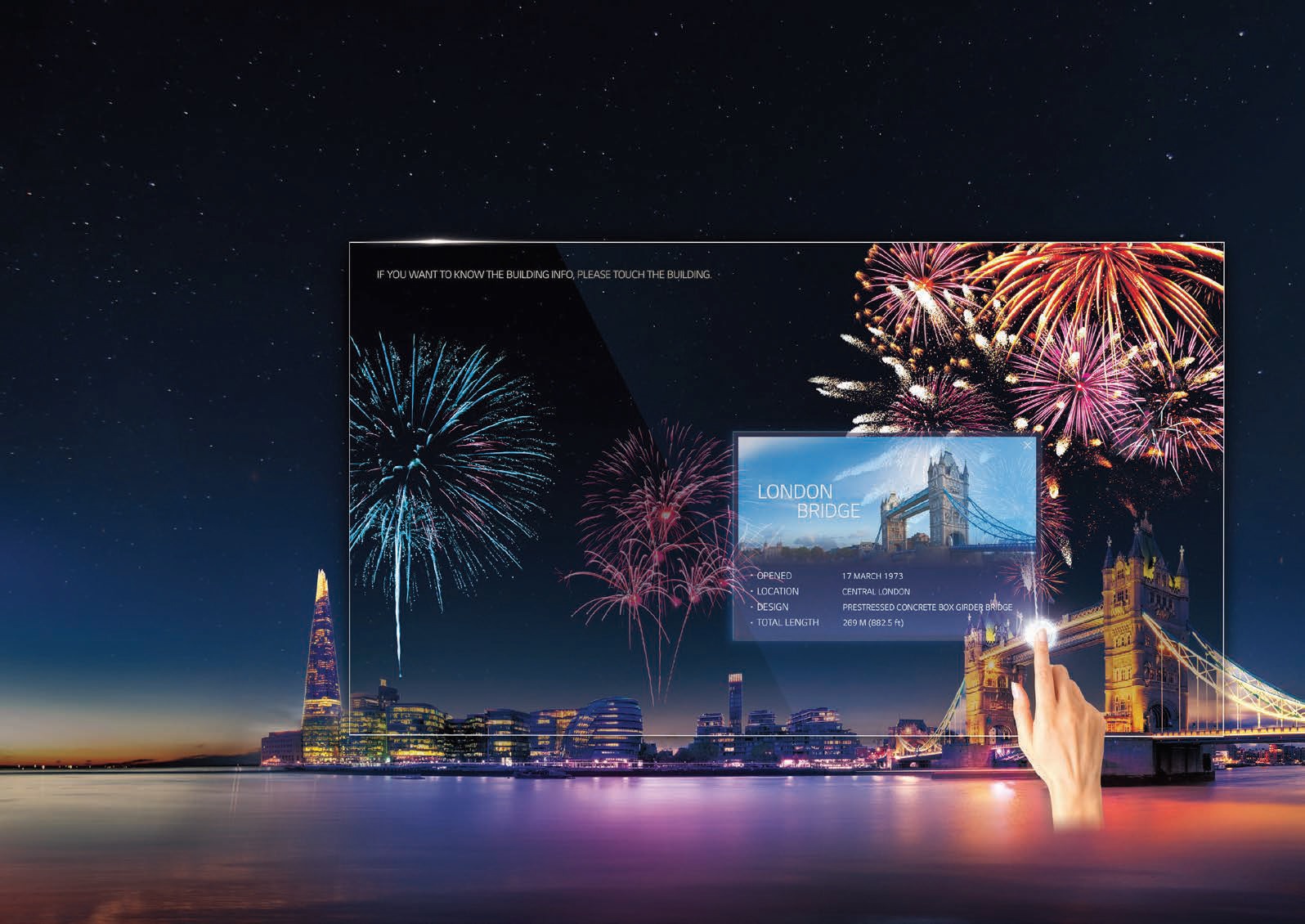 The curation of memorable experiences is an important strategy brands are using to attract and retain consumers.
To this end, it should tie-up with the right design and technology partners to achieve this aim, one of which is LG.
Among its latest innovations is the Transparent OLED Signage, a see-through display screen that can superimpose images and facts into a space, without hiding what is behind it.
Designing a car showroom? Include the Transparent OLED Signage to let automotive enthusiasts configure their cars while the actual model is parked in the rear.
The screen will sit equally comfortably in museums, boutiques, hotels, offices and even food and beverage outlets.
Set it on the front desk of a hotel to facilitate self-check in while playing a video of sister properties, or install it in a C-suite office as a supplementary computer monitor without blocking out the panoramic city view.
All the details stand out because of LG's OLED technology, where self-lighting pixels maintain accurate and vivid colors even when the display becomes transparent.
With a 38 percent transparency, it makes it much higher than conventional LCD transparent displays, allowing it to blend in seamlessly and naturally, while videos or images are shown overlaid in front of the object.
Additionally, the screen has an intuitive touch interface, providing consumers with the opportunity to interact with and explore what could possibly be a veritable library of information, delivered through realistic, life-like graphics.
Other attractive features include it being made from tempered, anti-shatter glass, and its customisable, versatile design.
This means that it can be installed in various ways, such as hung from the ceiling or mounted on a wall.
The possibilities are endless and all that is required is a bit of imagination to create an experience with LG's Transparent OLED Signage that will not only bring forth a brand's marketing messages, but also have consumers coming back for more.
This story is brought to you by LG.