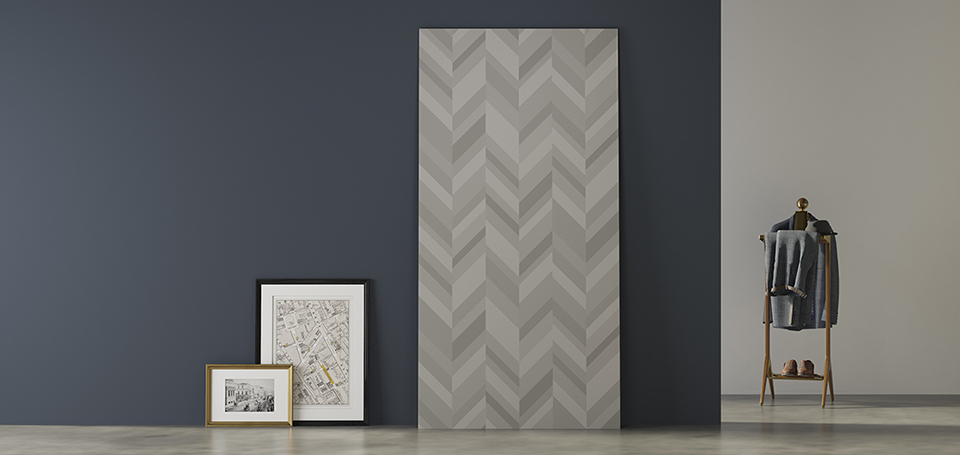 The pandemic has not just changed the way we interact with the outside world, but also how we live and spend time inside our own homes, shifting our focus onto wellness, comfort and sustainability. We want our homes to be soothing and holistic spaces that provide everything we need.
It is with this mindset that Lamitak has launched its newest range of surfaces, the Lamitak Exclusive Collection, consisting of five families—Repeatable, Protak, Solid Core, Bookmatched and artäk. Particularly exciting are the Savile laminates in the Repeatable series, the Protak laminates and the new variants in the Solid Core family.
Savile: Understated Sophistication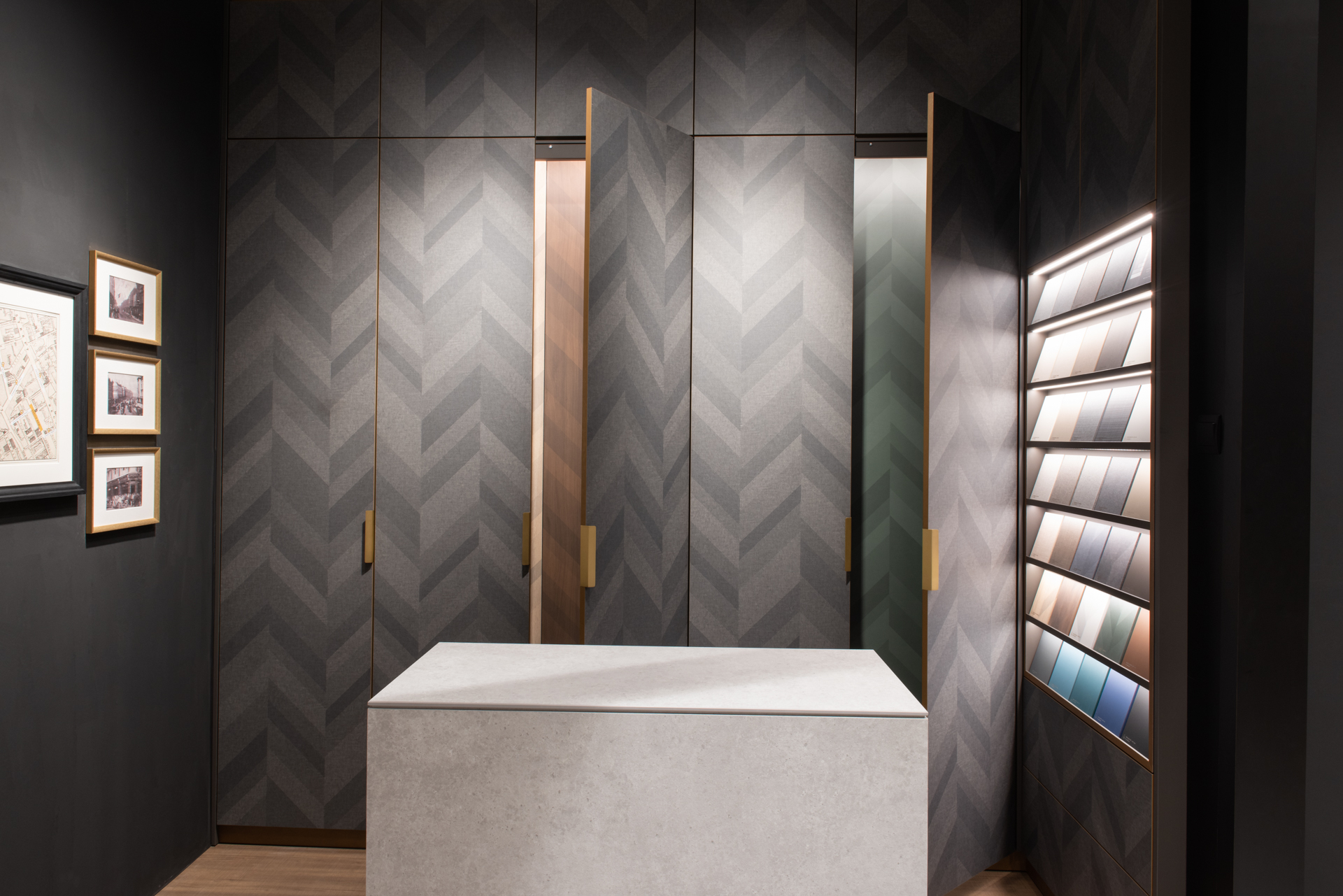 Savile: Understated Sophistication
The definite highlight of the Exclusive Collection, the Savile laminates are inspired by the sophisticated designs of bespoke suits from Savile Row, a renowned street located at the heart of London.
Each of the six variants in this laminate range boasts a large-scale, repeated chevron pattern, echoing the luxurious fabric characteristic of tailored menswear, plus a multi-layered print that gives the whole series a contemporary spin. For extra peace of mind, the laminates are also anti-bacterial, maintaining health and hygiene in the new normal.
Being part of the Repeatable series, the new Savile laminates can be applied side by side vertically or horizontally, forming large features and striking design statements. The Savile laminates are available in a 4ft by 8ft sheet size.
Drop by Lamitak Studio to experience the pop-up Savile showcase, with full-size laminate sheets and complementary door tiles on display in a tailor shop-inspired setting.
Protak: Safe and sound at home
The new Protak high-pressure laminates embody Lamitak's mission to protect homeowners in their sanctuaries, offering anti-bacterial and anti-fungal properties for a healthy and hygienic home. Additionally, these laminates have an anti-fingerprint coating, leaving surfaces spotless and immune to both imprints and moisture. They can also resist micro-abrasions, and stains from daily use are sparred with easy maintenance and enhanced durability.
Additionally, the laminates' anti-glare properties help to soften light reflections for applications in bright surroundings.
Solid Core: Seamless Visuals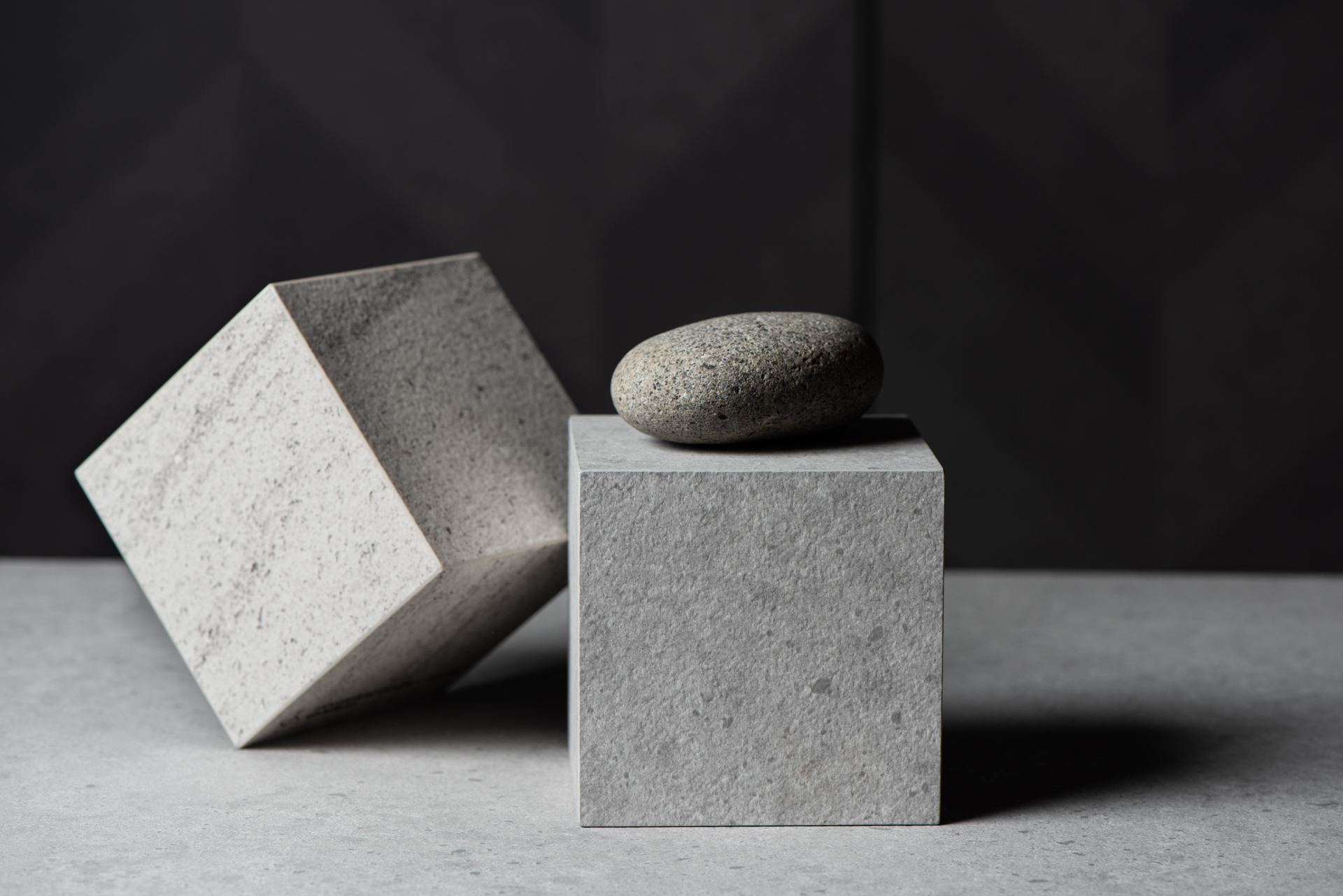 Solid Core: Seamless visuals
Detail-oriented homeowners and designers will love the seamlessness of Solid Core laminates, which come with a matching surface and inner core. This results in a refined finish and minimal dark lines at the joint edges. The solid core family includes stone, wood and leather-inspired designs, as well as one solid colour. Now, two new entrants have been added to this popular range: the concrete-inspired Gustave Béton and the stone-inspired Lucio Ercolano.
Bookmatched: Luxurious marble looks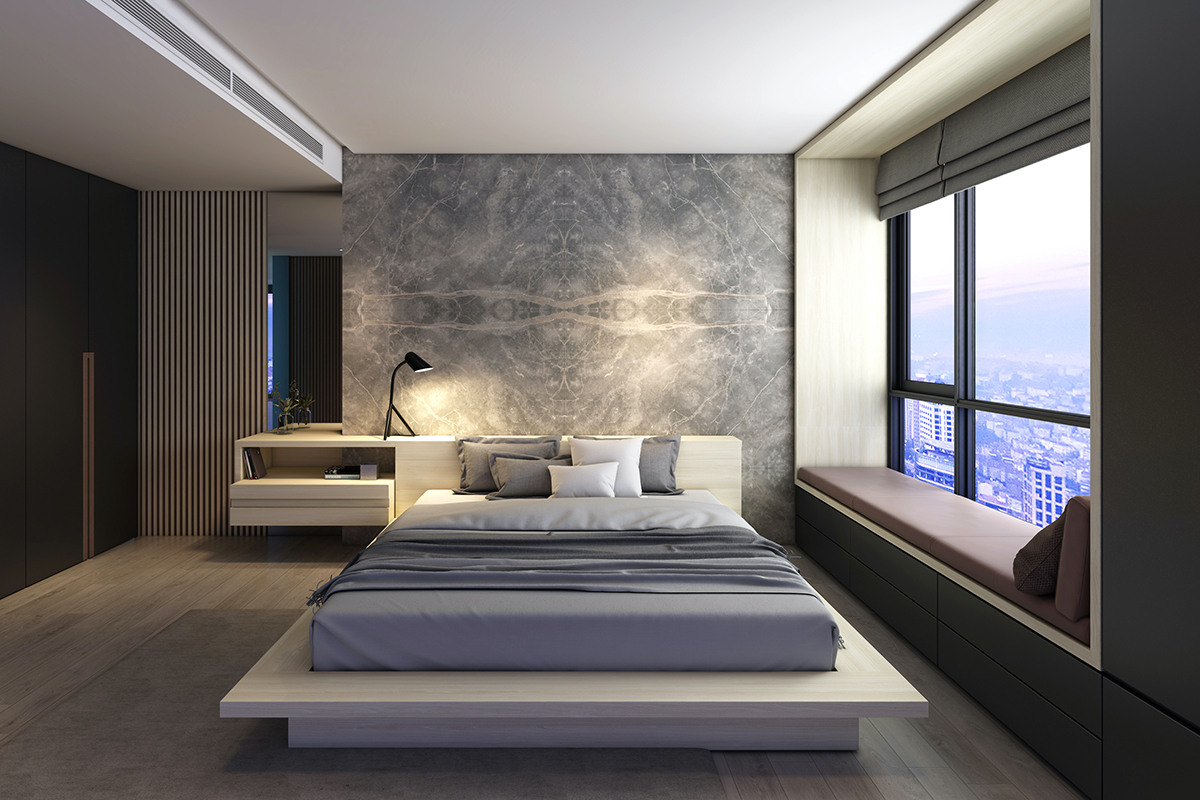 Bookmatched: Luxurious marble looks
A lush and lifelike alternative to real marble, Lamitak's bookmatched Lunigiana and Montignoso are aptly named after the gorgeous territories in Italy's Tuscany region. The laminates are carefully printed with special techniques to produce large-format designs and replicate unique veining with stunning realism. They can be laid vertically or horizontally, allowing for creative freedom and a variety of applications.
artäk: Creativity unleashed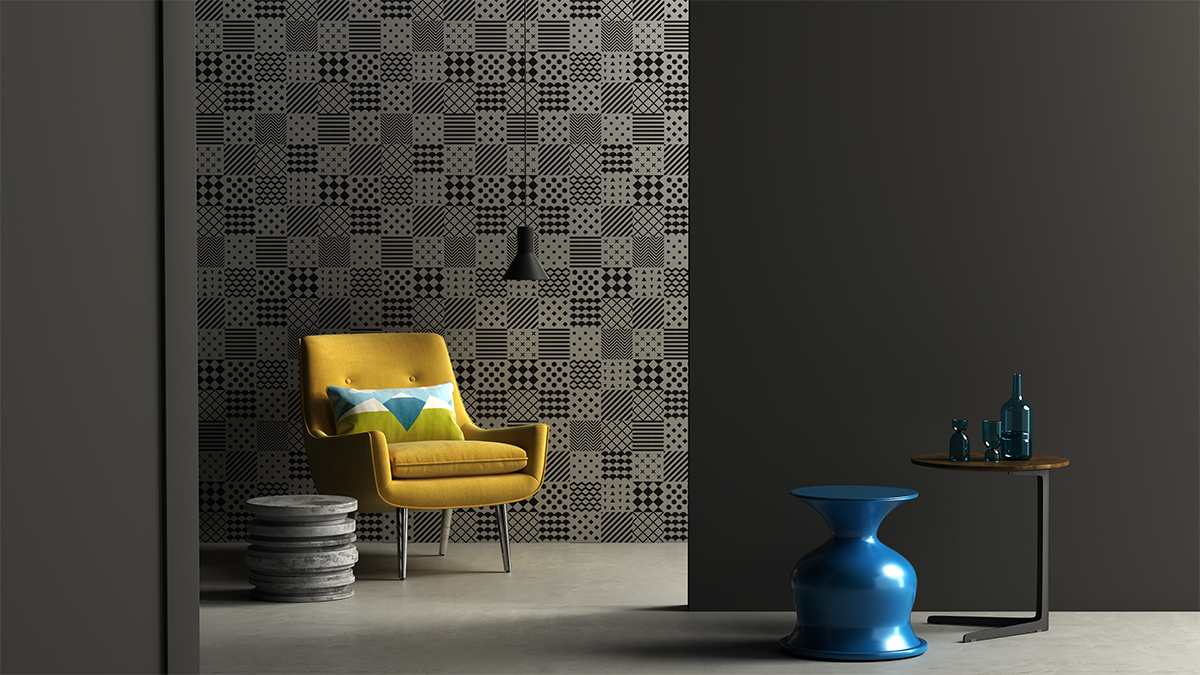 artäk: Creativity unleashed
Lamitak's most playful range, artäk inspires passion and creativity with exuberant patterns and eye-catching colour palettes. The whimsical designs in this collection encompass Montessori, Hikiri, Akiri, Miscela and Mökki, all of which are created with advanced digital printing technology for precise and vibrant laminates. If you're looking for a conversation starter, these are the laminates for you.
Visit Lamitak Studio
114 Lavender Street
CT Hub 2 #01-61
sg.lamitak.com
This post was brought to you by Lamitak.