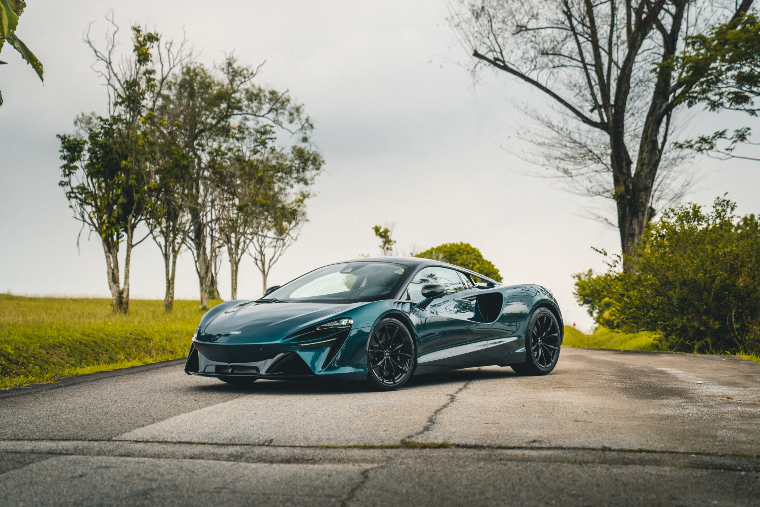 There are performance cars, then there are high performance cars. And we don't mean the all-too-effective race cars that are going up on the night race this weekend.
Those are, without a doubt, speeding, lightweight-chassis-wielding demons, but between you and me, we're looking for beauty, brains and brawn. And in the automotive world, that's superb design, clever technology, and the power of an electrifying supercar.
Enter the McLaren Artura, a new high-performance hybrid series supercar that's set to open a new era for electrification across the McLaren range.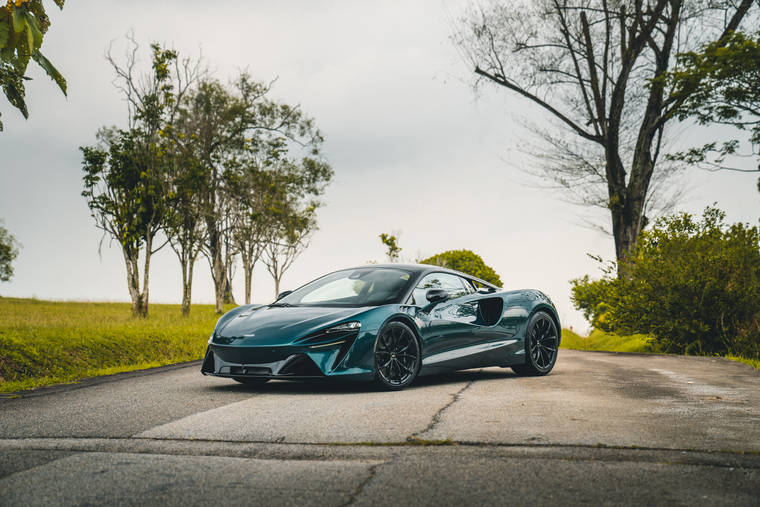 The McLaren aesthetic has everything we know and love, thus the low-nose and high-tail stance bears familiarity, coupled with the signature dihedral doors. The Artura is designed with a short wheelbase and low stance, giving the car a 'shrink-wrapped' appearance.
The shape of the Artura is sculpted to optimise performance and manage airflow for aerodynamic performance and cooling, thus bearing a lithe, technical sculpture with minimal body shut lines and panel joints.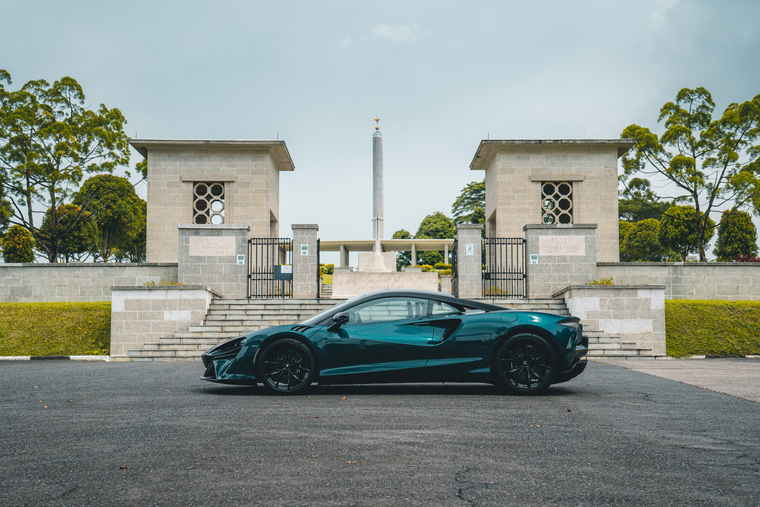 But here's where it matters – the Artura is the first supercar to have the new McLaren Carbon Lightweight Architecture (MCLA) at its core. What that provides is a bespoke battery compartment that introduces a domain-based ethernet electrical architecture, allowing it to reduce cabling by 25 per cent while speeding up data transmission.
The Artura is testament to McLaren's commitment to super-lightweight engineering to deliver outstanding levels of thrilling performance and engagement while powered by an all-new hybrid powertrain that features a brand new V6 engine.
(Read also the McLaren 720S)
Speaking of which, electrification now brings the additional benefits of even faster throttle response, lower emissions and being able to run in pure EV mode for emissions-free journeys supposedly up to 30km. In Sport and Track modes, however, the electric power is deployed in an increasingly aggressive manner for low-end response and acceleration.
Comfort mode maximises range and efficiency, with the combustion engine shut off under 40km/h using an extended stop and start mode that is phased in for greater speed and power requirements.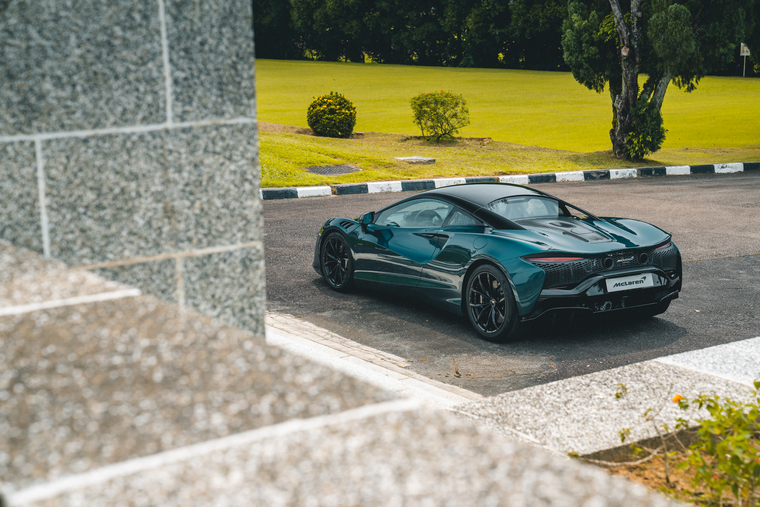 The Artura is designed with full plug-in hybrid (PHEV) capability and can be charged to an 80 per cent charge level in just 2.5 hours. The batteries can also harvest recharging power from the combustion engine during driving and are tailored to the driving mode selected – and that's in case you're wondering if the batteries are up to the task.
Every Artura comes with a five-year vehicle warranty, a six-year battery warranty and 10-year body warranty.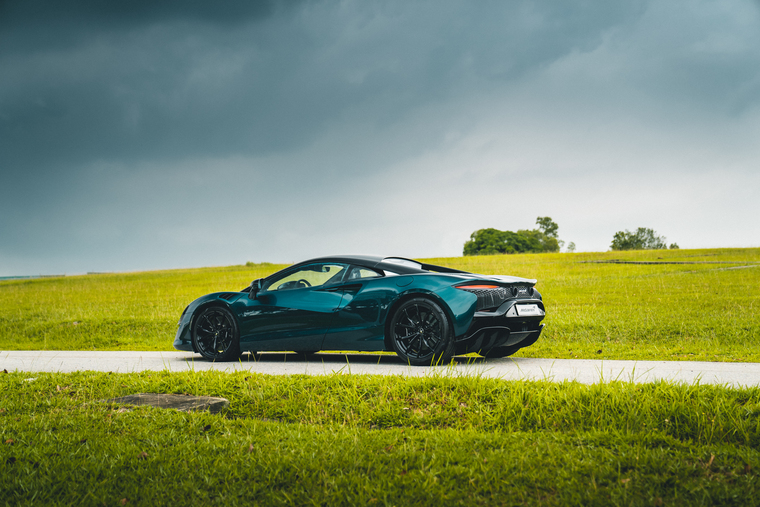 If that's itching you to see it in person, you're in luck. Over the upcoming revving weekend, McLaren will debut its collection of production cars in Singapore, marking its anniversary of a decade of supercar production.
McLaren: The Legacy Lives On will feature the new McLaren Artura alongside 20 other McLaren models, including never-before-seen cars. Now if that's got you perked up, head down for an immersive experience to learn about the story of McLaren and its evolution through the years of innovative technology.
McLaren: The Legacy Lives On

30 Sep to 2 Oct 2022

Time:
30 Sep: 5pm - 10pm
1 & 2 Oct: 10am - 10pm

Venue: Suntec Singapore Convention
& Exhibition Centre (Hall 404),
1 Raffles Blvd, Singapore 039593