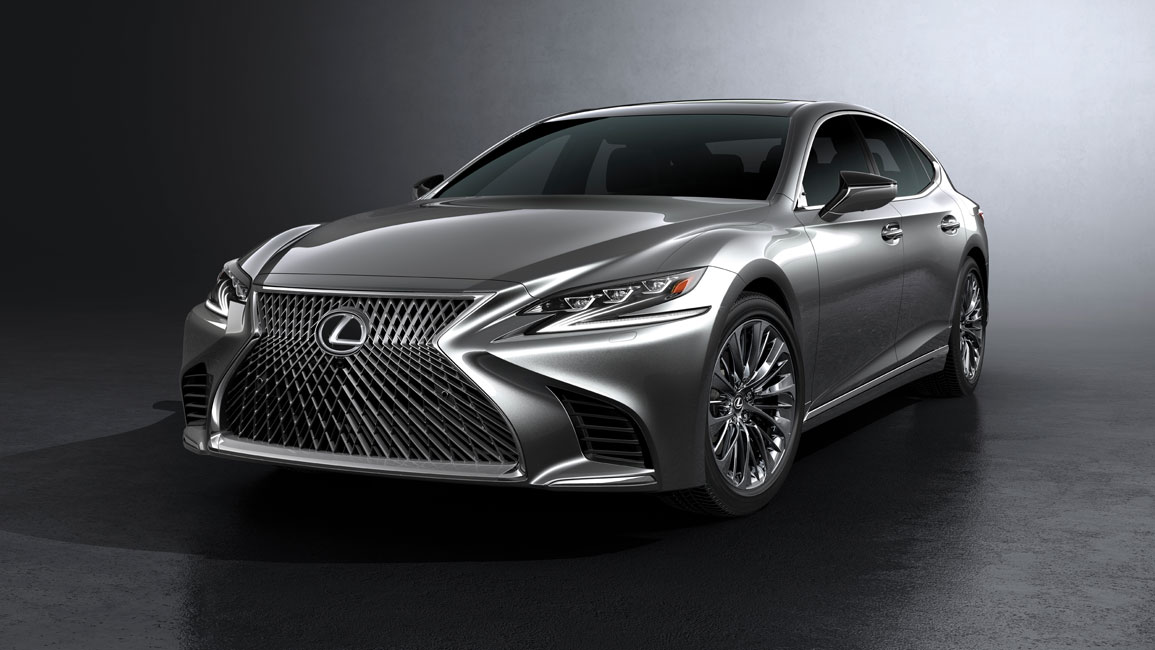 What lengths would you go to for Design? For a CAD modeller at Lexus, it was repeatedly clicking eight hours a day, for six months, to create the front grille of the new Lexus LS.
Fellow craftsman (or "takumi" in Japanese) Yasuhiro Nakashima then took over, creating his own set of tools to shape its finer details. Additionally, he refined the grille's surface smoothness to within 0.1mm – a difference even the best robotic milling technology cannot detect.
These details barely scratch the surface of what the Japanese marque has done to improve the next generation of its ultra-luxurious LS sedan. Others include lowering the height of the car by about 0.6 inches and giving it a six-side window design. The headlamps with their three-projector and L-shaped LED lamp are resolute in their gaze, just as a lightsabre is in the dark.
On the inside, seat support and comfort were the priorities of the team, considering the door trim and centre armrest as part of the personal space. Massage functions are built into them, created after consultation with professional shiatsu therapists about the best spots in the body to apply pressure and the right method to do so.
The seats can be reclined up to 48 degrees (the largest angle in its segment), and raised up to 24 degrees to assist the rear-seat passenger exiting the vehicle.
Attention on the door is naturally drawn to the art wood organic panel, inspired by blazing fire. It took over a year to create through layering the wood and applying a natural gloss coating to enhance the vibrancy of the grain, giving the impression of a flickering flame.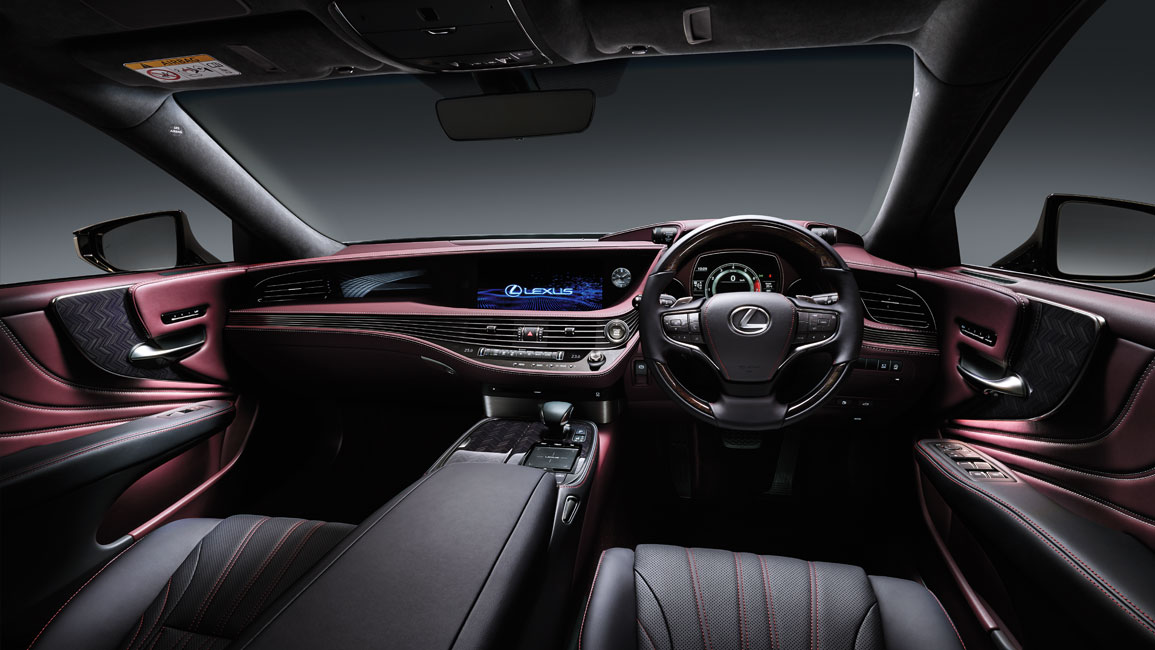 If in the front seat, appreciate the sweeping lines of the dashboard, inspired by the Chasen bamboo whisk used in Japanese tea ceremonies. All this is visible, especially at night, thanks to ambient lighting mimicking the gentle illumination of the Japanese lantern the Andon – contributing to Omotenashi, or the sense of serenity the Japanese are famously known for.
This story is produced in collaboration with Lexus. It first appeared in Issue 111: August/September of d+a.