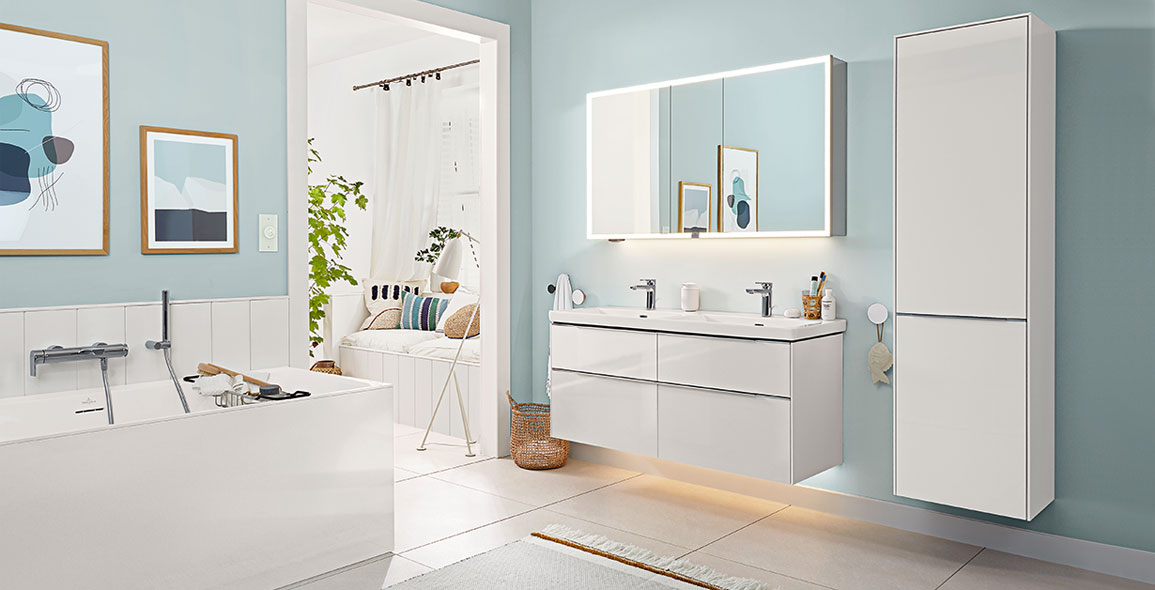 With its angular lines, spacious ledges and revolutionary TwistFlush technology, there is much to love about the Subway 3.0 collection.
Produced by Villeroy & Boch, it is designed to be accommodated in any type of bathroom layout from the master to the powder room and even that for the kids.
Among the pieces that make it up are the toilet, bathtub and washbasin, coming together in a timeless, harmonious style that also promises longevity.
For instance, the Subway 3.0 toilet is integrated with TwistFlush, which has attained the best results in internal flushing tests and clearly exceeds the standard hygiene requirements.
This means it has been proven to give a thorough cleaning, while also saving water and being anti-bacterial and splash-free.
It is available in CeramicPlus and the seat, with AntiBac, coming in a pure Stone White colour.
Those who enjoy me-time at home will revel in the bathtub, affectionately named "Wellness".
Enjoy firstly its precise and finely nuanced lines that give it an oblong shape, encased also in a trendy matte Stone White hue.
The bath fills up quickly and quietly thanks to the innovative SilentFlow of 20 litres per minute; it also comes with a long overflow.
Stretch out and lounge in the ergonomically shaped structure with a comfortable backrest, made of the finest Quaryl material with a delicate, slim edge of only 10mm.
Its depth of 48cm makes it spacious with important details such as the drain cover flatly integrated into the bottom of the tub.
The Subway 3.0 collection matches well with any tap from Villeroy & Boch, spanning some 13 different models.
Their similar radius, angle and curve make them the perfect fit for the washbasin.
Other highlights include its EasyClean coating, allowing it to have optimal limescale removal from the nozzles and aerators with a swipe of the hand.
Coming with the AdjustablePlus aerator means a versatile waterjet direction, depending on which part of the basin needs to be cleaned.
Finally, they are installed with the Neoperl flexible hose that promise a longer lifespan and increased safety.
The end result is a bathroom that will be an ideal companion for life.
This story is produced in collaboration with Villeroy & Boch. It first appeared in Issue 123: March 2022.