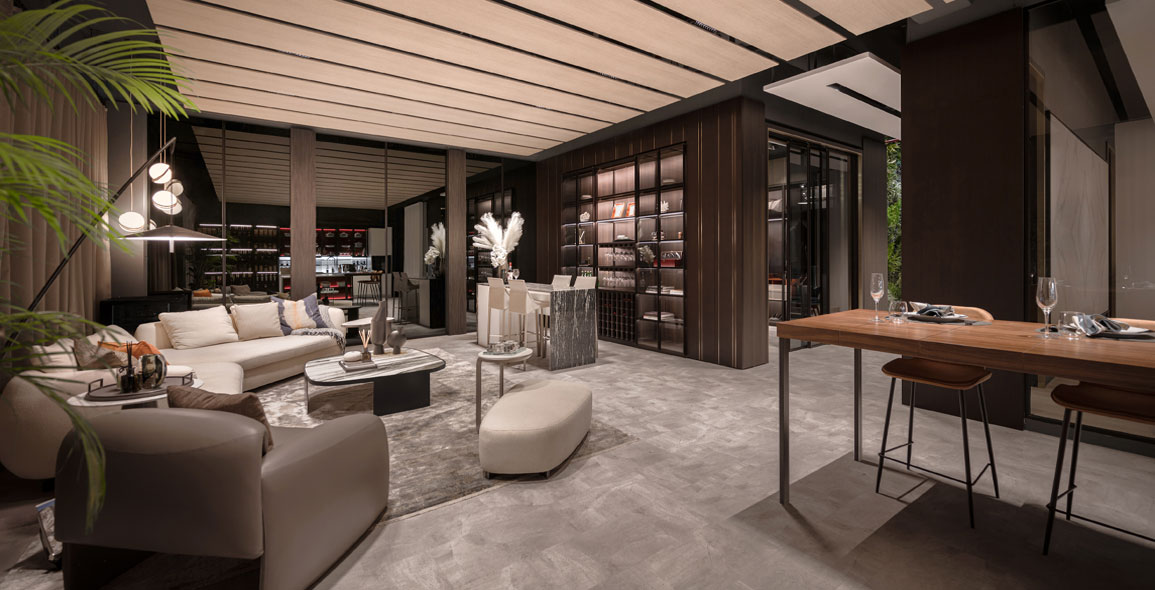 Spread across 3,000ft2, the Kuhlmann Experience Centre is divided into a living room, kitchen and wardrobe area and fitted out with its fully customisable, modular solutions.
Drop in to sample first-hand the breadth of its capabilities, while also admiring the quality finishing, courtesy of German technology, and Italian artistry in the designs.
Furniture aside, Kuhlmann also collaborates with brands to offer ancillary products – one such example is the made-in-Singapore Sol Luminaire.
The lighting establishment showcases its own range, AEON, where it demonstrates its mastery of its craft through collections such as Halo that has a soft ring of light surrounding it to accentuate the ceiling design.
This story is brought to you by Kuhlmann International. It first appeared in Issue 123: March 2022.