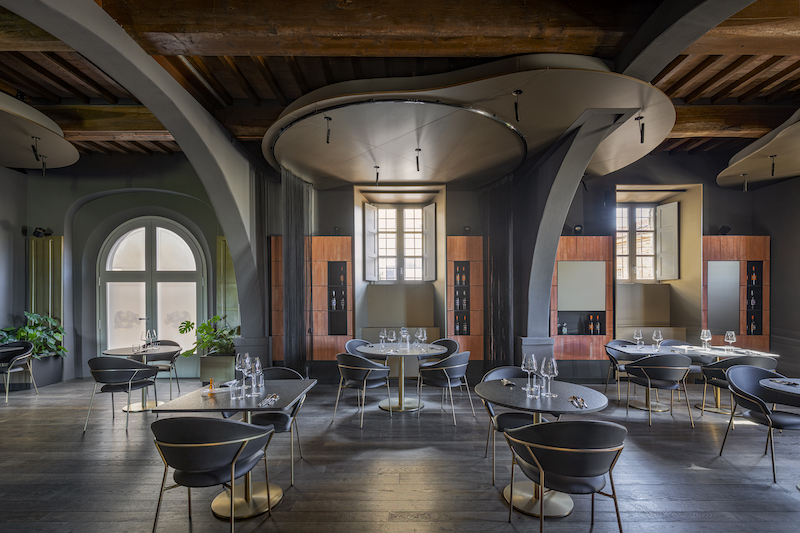 The new Laqua Vineyard, located in the town of Casanova, between Pisa and Volterra, opened its doors in June 2022. Turin-based studio, lamatilde, designed this project which translates the Cannavacciuolo group's passion for hospitality into a new and welcoming resort in Tuscany. Overlooking verdant vineyards, this setting was originally home to a theatre.
Theatre, therefore, is the core concept that brings the project to life. With careful renovation work in search of the ideal dialogue between ancient and contemporary, lamatilde created for the project a stage for the perfect pairing of culinary art, oenology and Italian hospitality.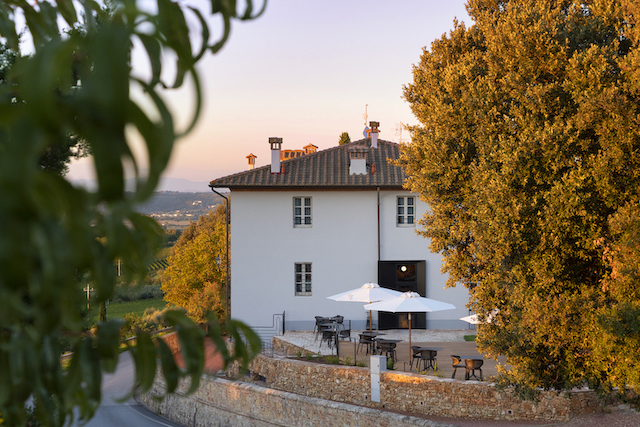 Impressively, after just five months of opening, Cannavacciuolo Vineyard Restaurant, was awarded one Michelin star in November 2022.
The studio's design approach for the restaurant is based on an interplay between contemporary elements and tradition. For instance, for the ceiling panels, lamatilde chose golden hues that can reflect and diffuse the external light, giving the restaurant a warmer atmosphere.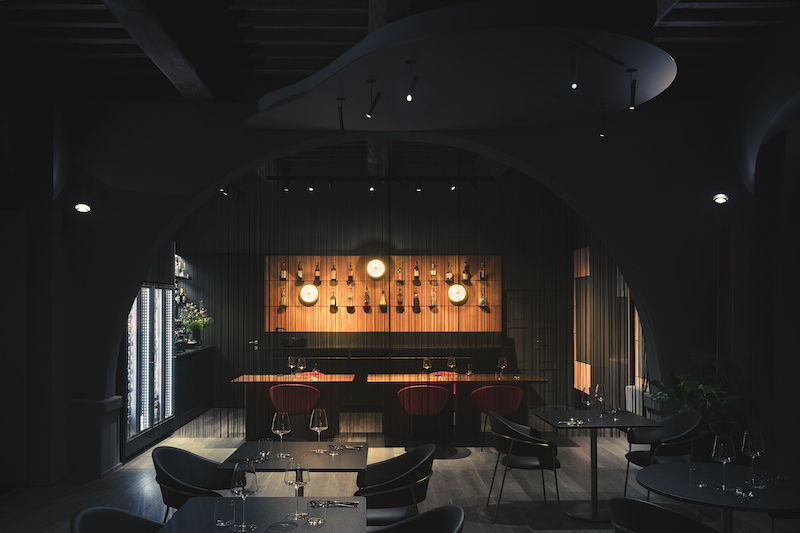 As the building used to be a theatre, the original space was rather dark. Hence, the studio devised different elements to make the halls brighter. For example, the stage curtain-style draperies allow for different solutions to divide the space and for further flexibility in adjusting the light and the mood. The designers kept the pre-existing windows with views of the vineyards.
Again, to evoke the theatre's environment, the two counters at the opposite ends of the main hall resemble two stages – one dedicated to culinary arts and another to wine: two visual focuses that provide guests with their first bearings in this "scenic" space.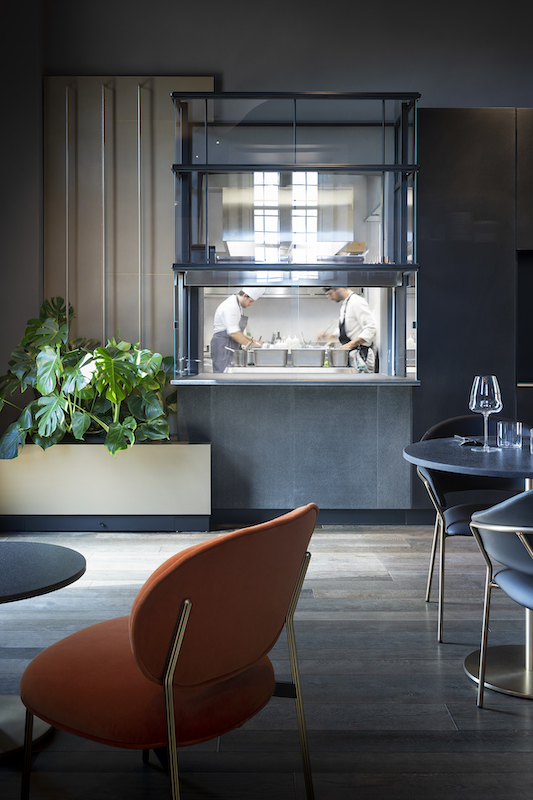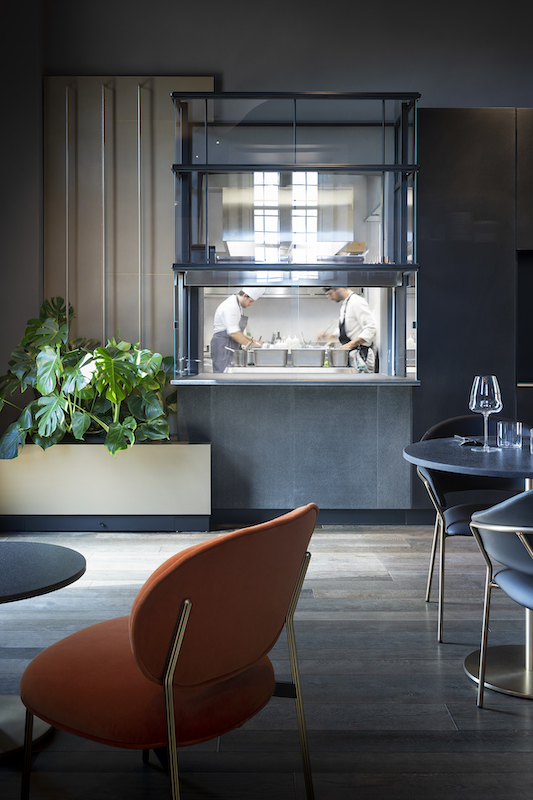 Within the same building as the restaurant are six suites that share the same pure lines and welcoming ambience. Each room has been given a name inspired by legendary love stories: Cupid, Aphrodite, Narcissus, Eurydice, Dionysus, Penelope. lamatilde worked on the existing spaces with graphics, color palettes and decorative objects in line with the overall concept.
Photos by:
Beppe Brancato/ lamatilde